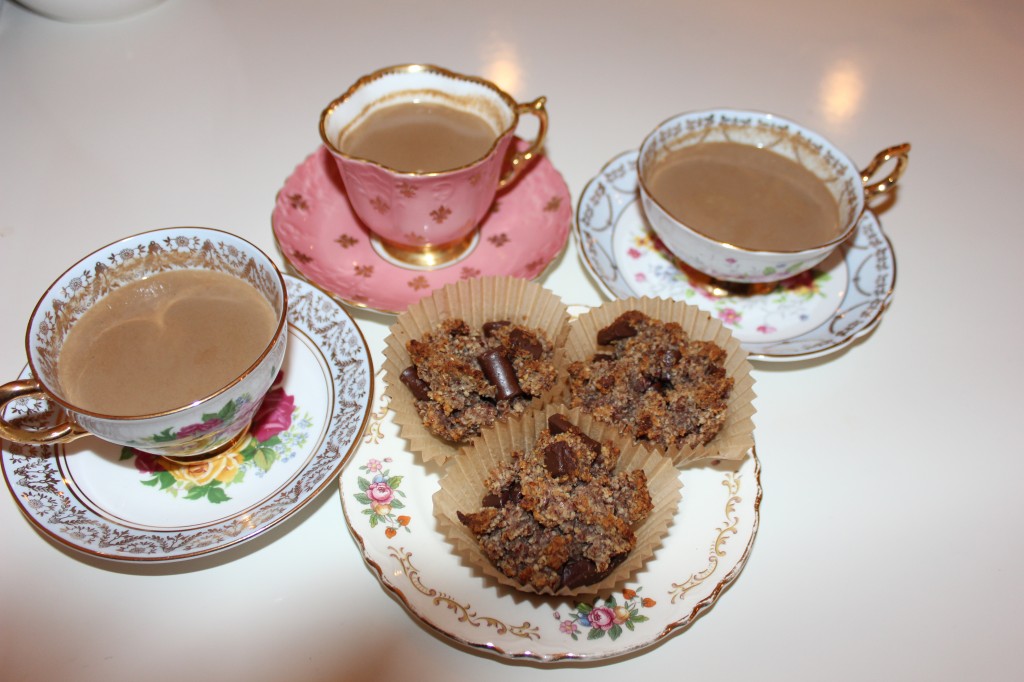 Happy weekend!  If you have been reading my blog for awhile, you probably already know that I have been on a gluten and grain free diet for quite some time.  This is a recipe I came up with that has very few ingredients, but is so delicious that it has gotten rave reviews from all my friends who have tried it.  I love to serve this with Chai tea as a delicious breakfast or afternoon snack.
Gluten-Free Hazelnut, Banana, Chocolate Chip Muffins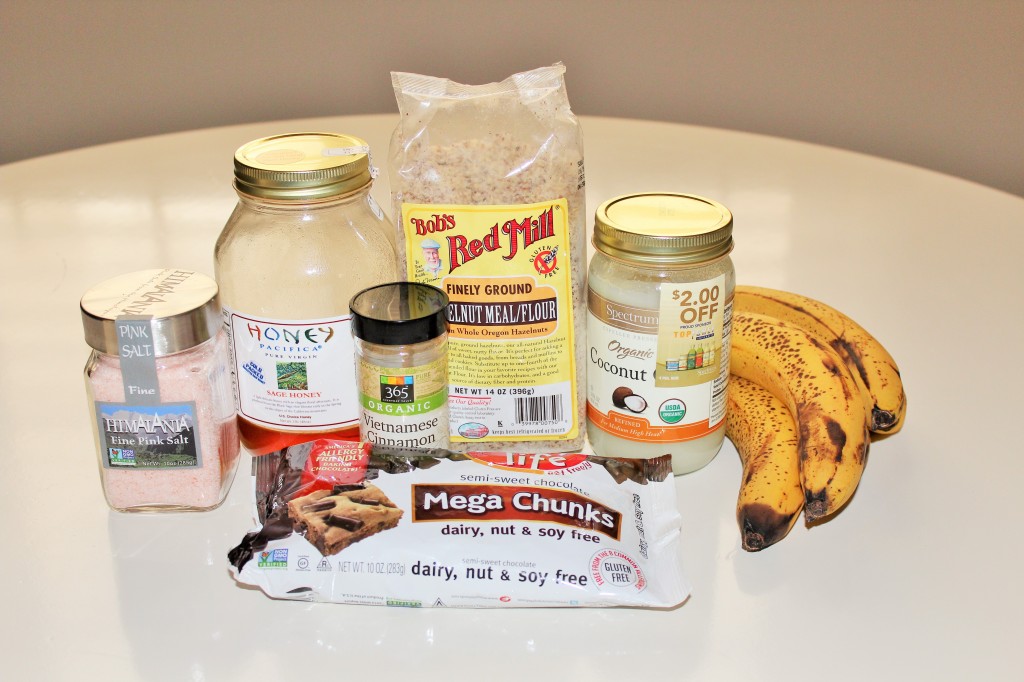 *3 1/2 cups hazelnut flour (We used Bob's Red Mill)
*1/4 teaspoon sea salt
*one teaspoon cinnamon
*4 to 5 very ripe organic banana's (If your banana's aren't ripe enough you can use this method http://domesticsuperhero.com/2013/06/19/how-to-quickly-ripen-bananas-for-banana-bread/)
*1/3 cup honey (possibly more) (We used Honey Pacifica Sage Honey)
*4 heaping tablespoons coconut oil
*one bag (or less) chocolate chips or chocolate chunks (We used Enjoy Life mega chunks)
Mix the dry ingredients first.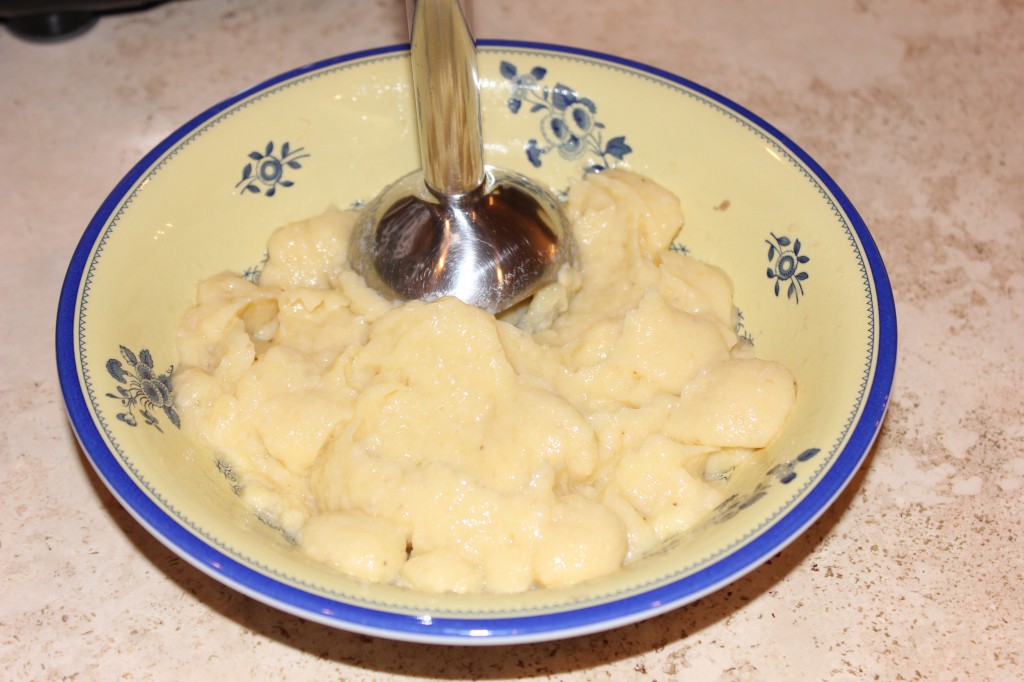 Add in the wet ingredients (mix well).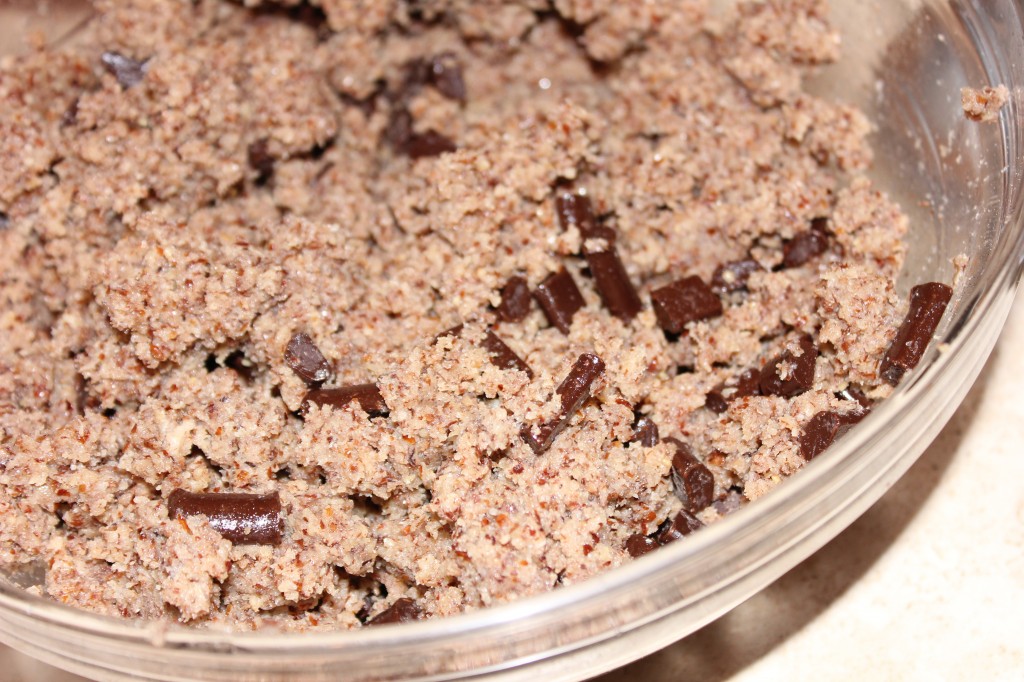 Add the chocolate chips last and don't over mix once you add them.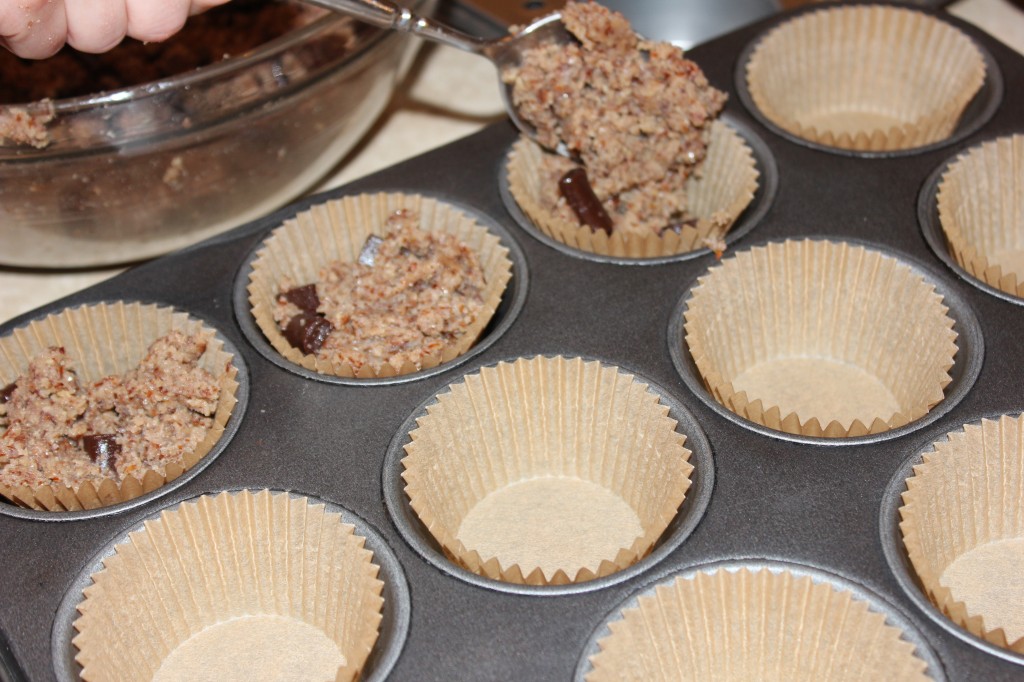 Bake in a preheated oven at 350 for about 20 to 30 minutes.  You really have to keep a close eye with nut flours because they don't cook at the same rates as regular flour.  You will probably have to check them a few times to see if they are done.  You will know they are ready when they start to brown a little on the top.  They will still be really soft when they come out of the oven, but will get harder once they cool off.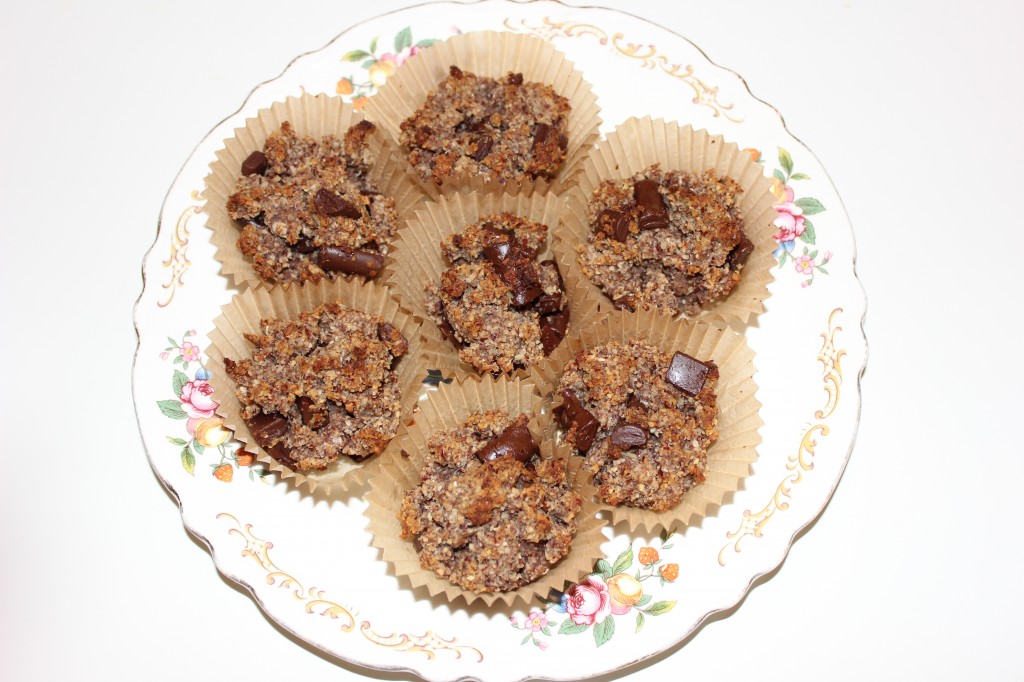 Coconut Chai Tea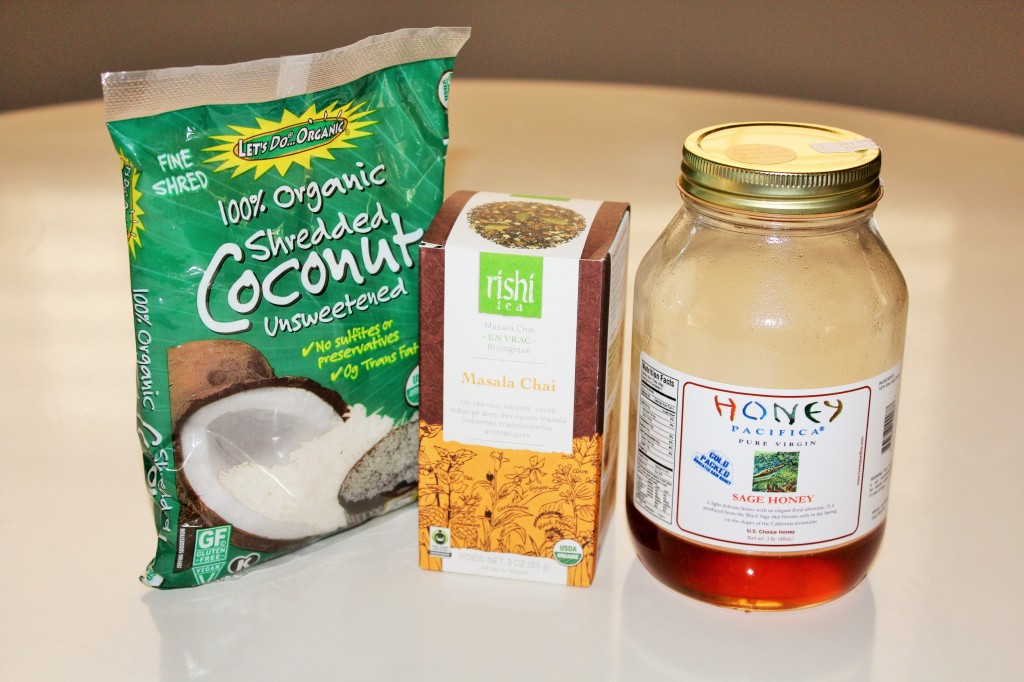 *1 bag (2 3/4 cup) unsweetened organic coconut (shredded and dehydrated)
*Masala Chai Tea (We used Rishi organic tea)
*2 Tablespoons honey (or more if you want your tea to be sweeter)
To make the coconut milk:
Combine the dried coconut with 3 to 4 cups water in a saucepan and bring to a boil.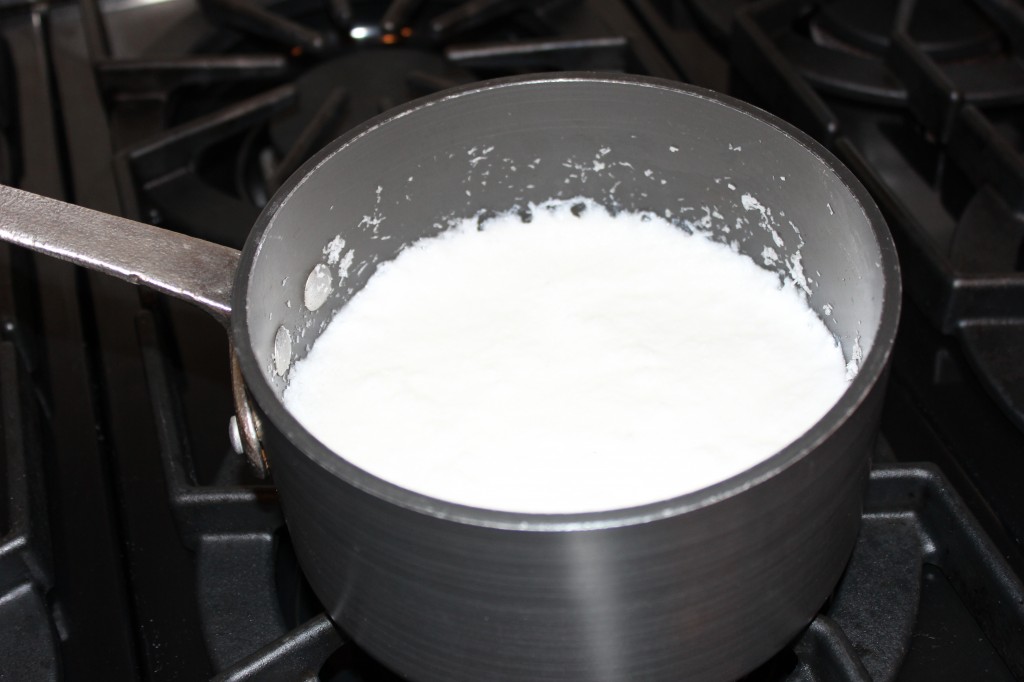 Lower the heat and continue to simmer for a few more minutes.  Let cool.
Pour the cooled down contents of the saucepan into a blender and puree.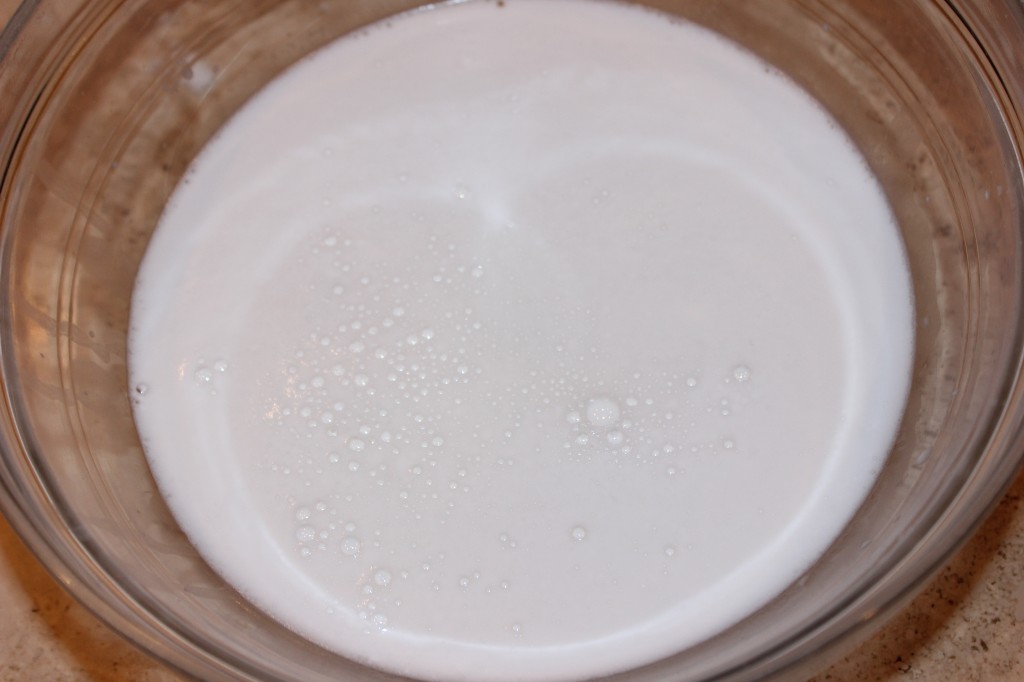 Squeeze the contents of your blender through a cheesecloth.  Store milk in a glass jar for up to 5 days in the refrigerator.
To make the tea:
Combine 6 Tablespoons of Masala Chai with 3 cups of water and bring to a boil.  Add 3 cups of coconut milk and reduce heat to a simmer.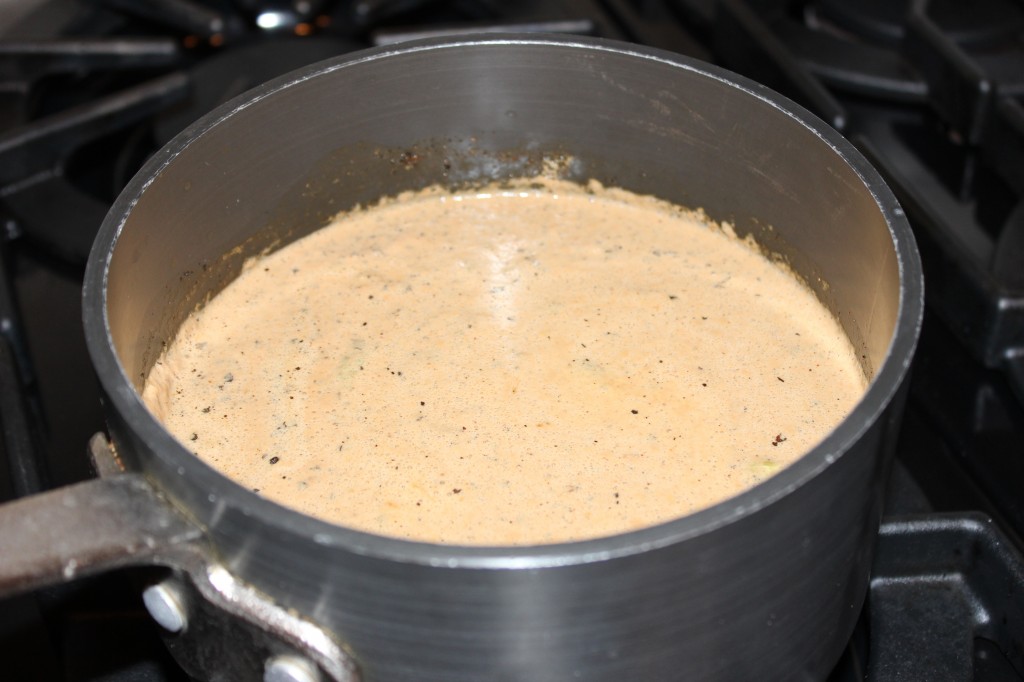 Strain tea and add honey to your sweetness liking.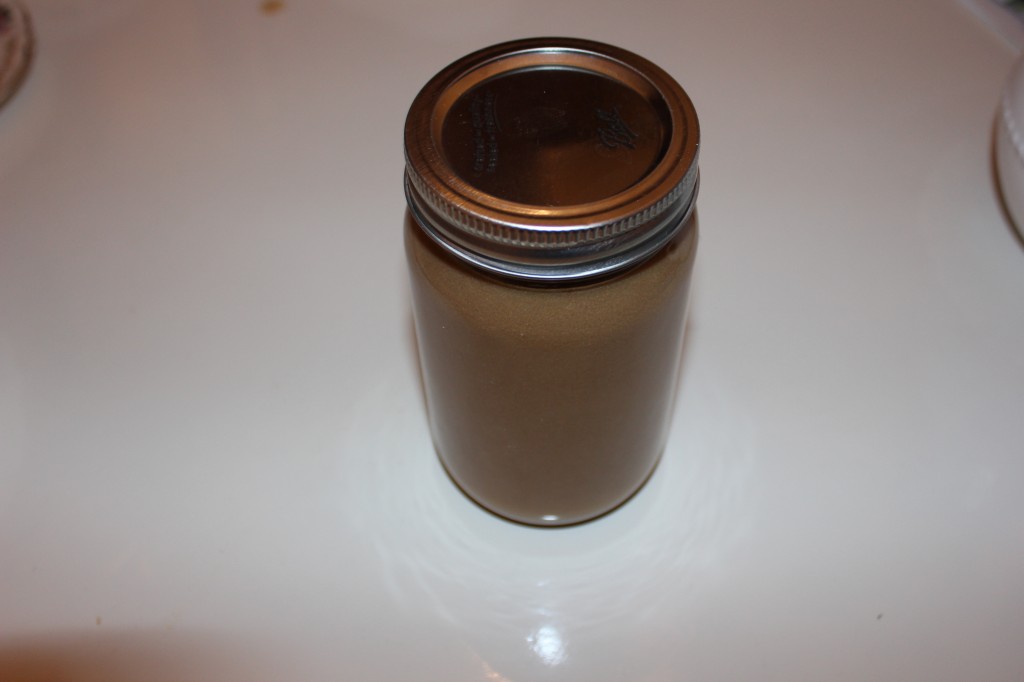 Tea can be served hot or chill it in a glass jar in your fridge.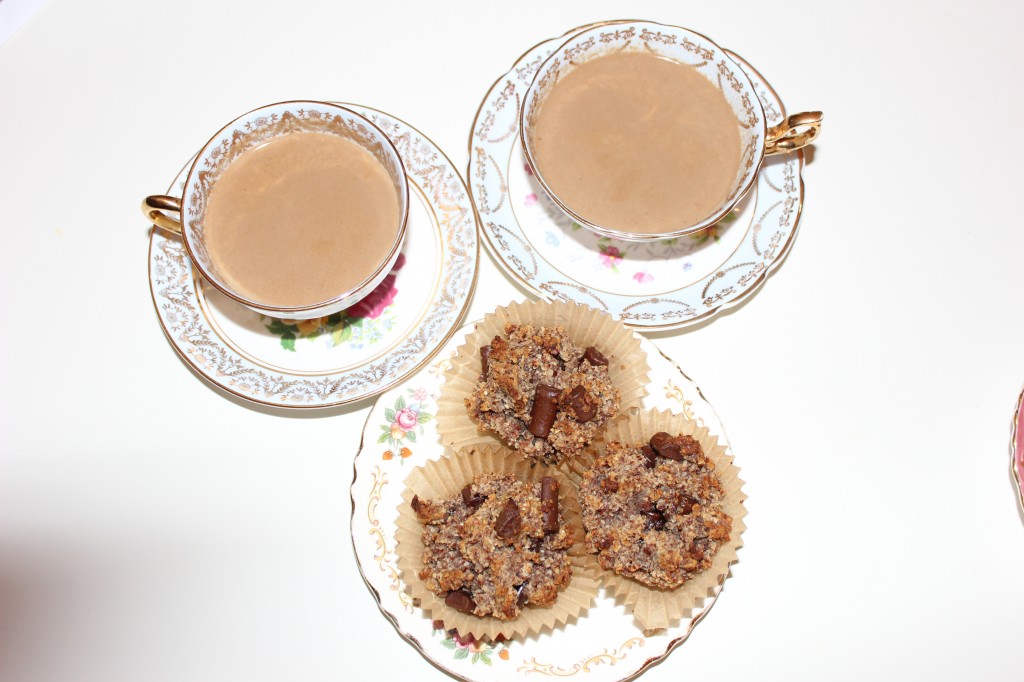 Photos by Jamie Walsh.
xoxo,
Lisa