One of my holiday traditions is to cook a romantic dinner for two the night before Xmas eve.  The next morning we leave with a car packed full of presents to visit family, but on this evening we exchange our own gifts and have a relaxing evening to ourselves.  I always ask Mr. Pretty Little Shopper if he has any special requests for dinner, and this savory Bolognese is often on his list.  This recipe comes from the Williams Sonoma Italian Collection cookbook and is not only delicious, but is also surprising easy to prepare.  The best of both worlds for a pre-Xmas dinner… an impressive dish that still leaves you with enough energy to finish wrapping any stray packages.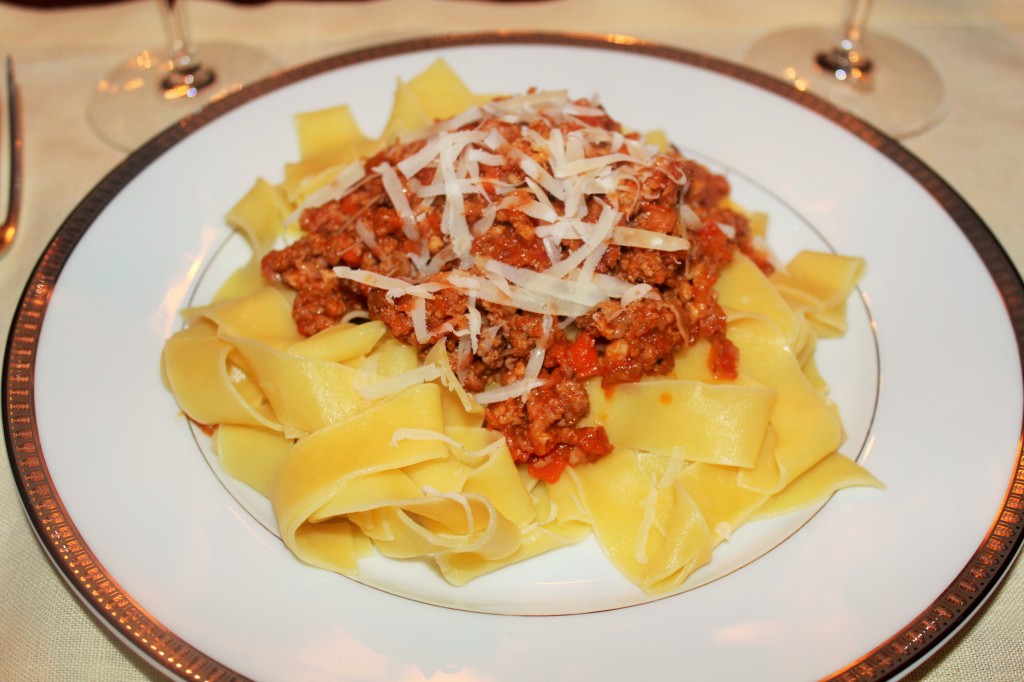 You will need:
1/4 cup extra-virgin olive oil
1/4 lb. pancetta, finely chopped
1 yellow onion, finely chopped
1 celery stalk, finely chopped
1 carrot, peeled and finely chopped
1/2 lb. beef shoulder or rump, finely chopped
1/4 lb. pork, finely chopped
1 1/2 cups meat stock (I used homemade chicken stock)
3 tablespoons tomato paste
sea salt and freshly ground pepper
pappardelle noodles or your favorite pasta
spaghetti squash, lentil or quinoa pasta for any gluten-free diners
freshly grated parmesan cheese
*use organic ingredients and grass-fed beef when possible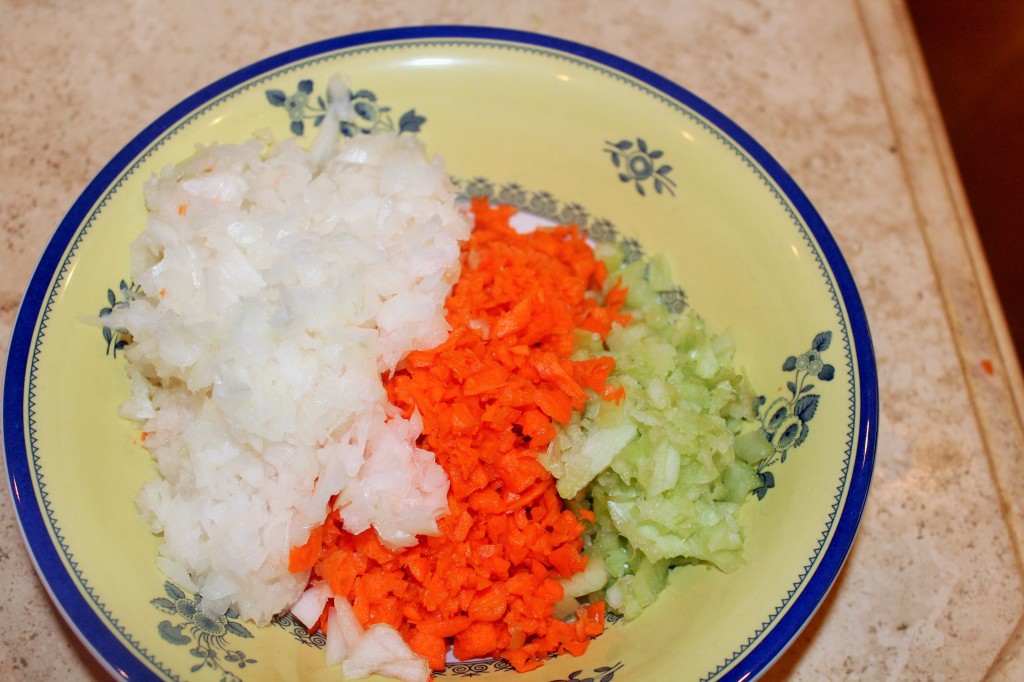 In a large saucepan over medium-high heat, heat the olive oil.  Add the pancetta, onion, celery, and carrot and saute until the onion is  golden, 4-5 minutes.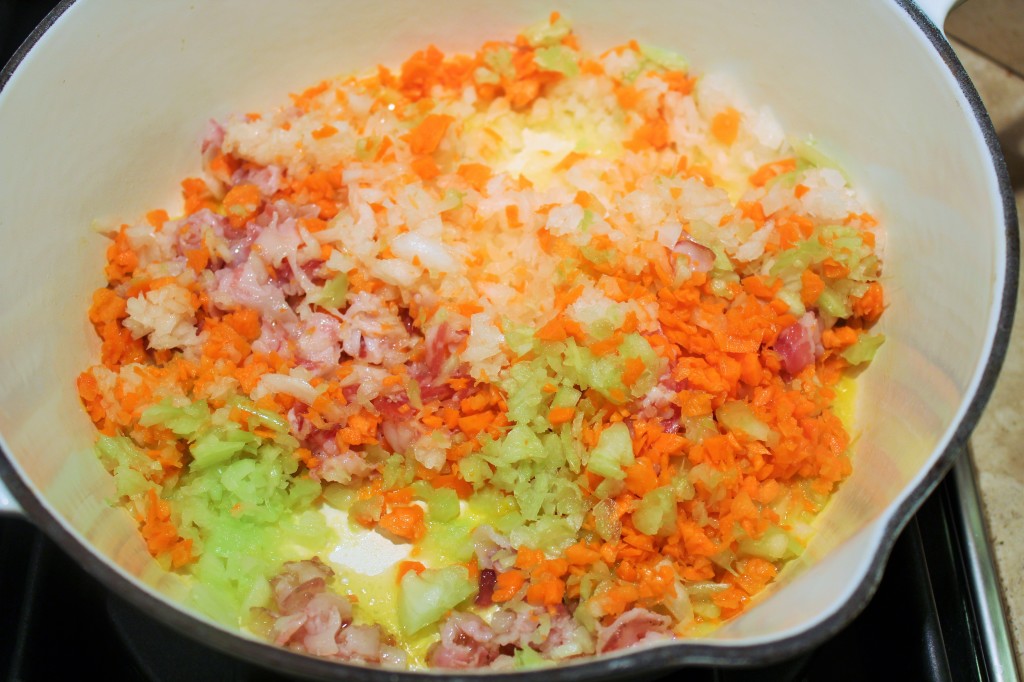 Add the beef and pork and saute over medium-high heat until lightly browned, 3-4 minutes.  Add the stock, bring to a boil, reduce the heat to low, and simmer, stirring frequently, until thickened, 35-40 minutes.  Stir in the tomato paste and heat through.  Season to taste with salt and pepper.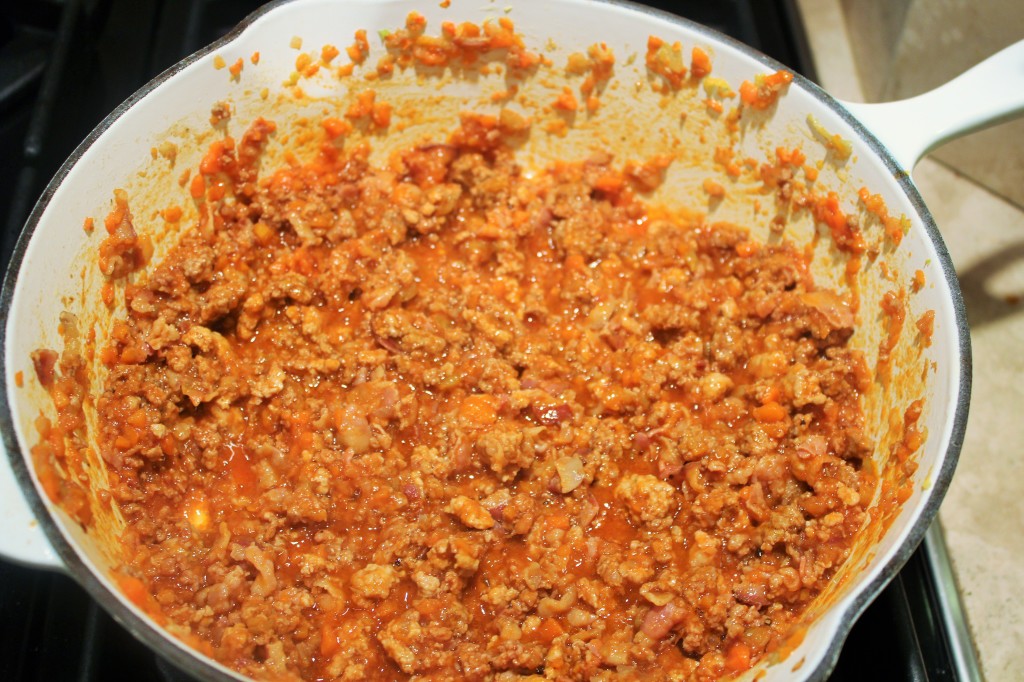 Meanwhile, bring a large pot of water to a boil.  Generously salt the boiling water, add the pasta, and cook until al dente.  Drain the pasta and transfer to plates.  Spoon the sauce over the pasta and serve at once.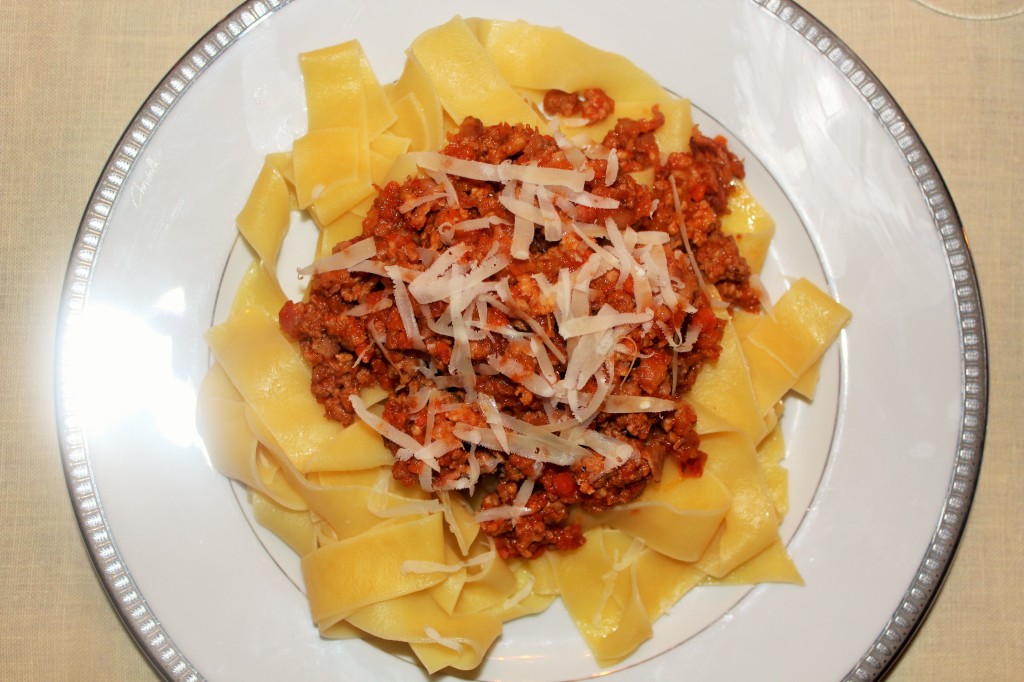 You can add fresh grated parmesan if you desire… these photos were taken immediately, before the cheese had time to melt as we were eager to dig in.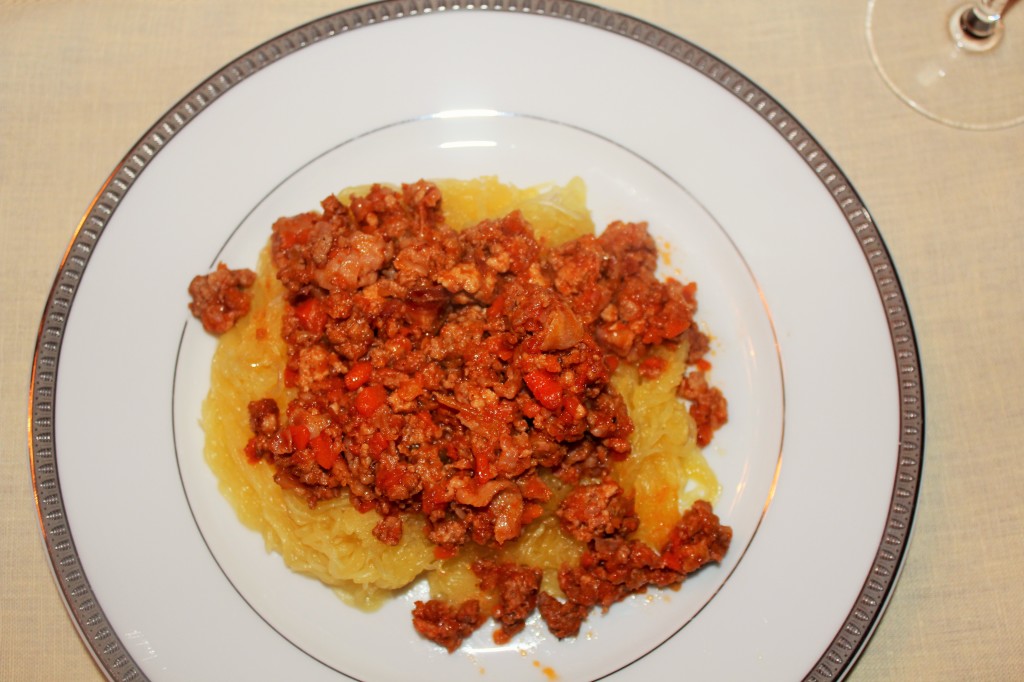 I served my dish over spaghetti squash as I am gluten-free.
Makes 3 to 4 servings, but I recommend doubling the recipe as you will most certainly want leftovers.
This and other exquisite Italian recipes can be found in Williams-Sonoma Collection: Italian by Pamela Sheldon Johns.
What are your holiday traditions?
xoxo,
Lisa