Whenever I happen to mention to someone that I live in Manhattan Beach, frequently the first response I am greeted with is, "MB Post!"  I must admit I was a little late to jump on the bandwagon and make a reservation, but once I tried the place I definitely understood what all the hype was about.  The mouthwatering dishes are so reasonably priced, that it is often hard to get a table without making a reservation a few weeks in advance. 
Chef David LeFevre is the former Executive Chef of the Water Grill, where his six years of leadership earned a coveted Michelin star.  His thoughtfully curated, artisan menu features small shared plates, house-made breads, charcuterie, and cheese plates, as well as hand-crafted cocktails and small production wines from the South Bay.  Dishes are seasonal and many are locally sourced.    According to LeFevre, "The goal is to encourage our Guests to sample their way through the menu and enjoy an array of new ingredients, flavors and textures".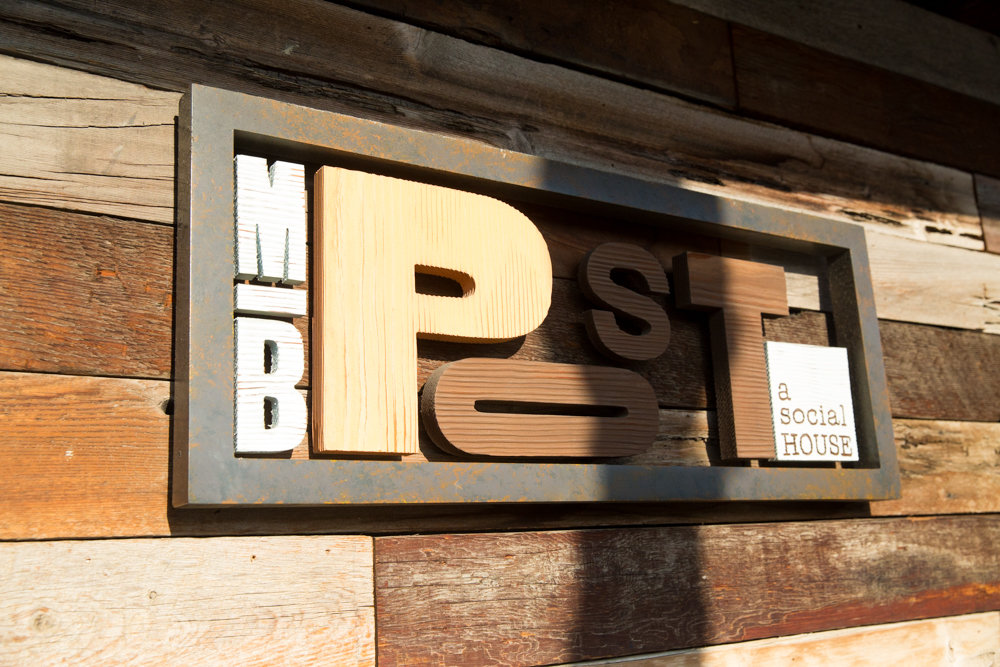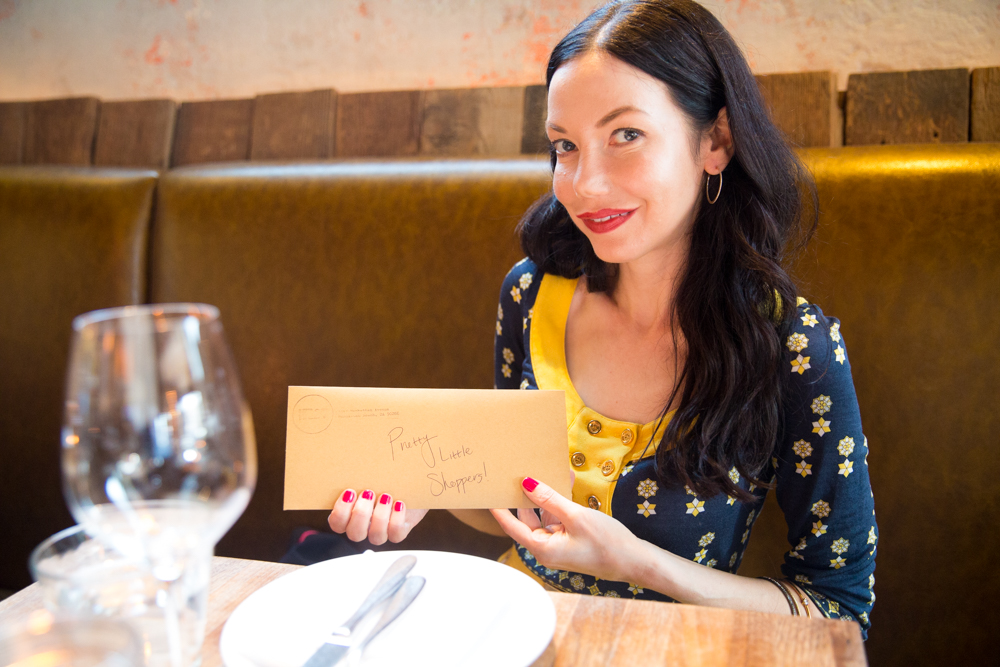 MB Post's décor pays homage to the space's 1960's postal office origins.  Menu's are delivered in personally addressed envelopes.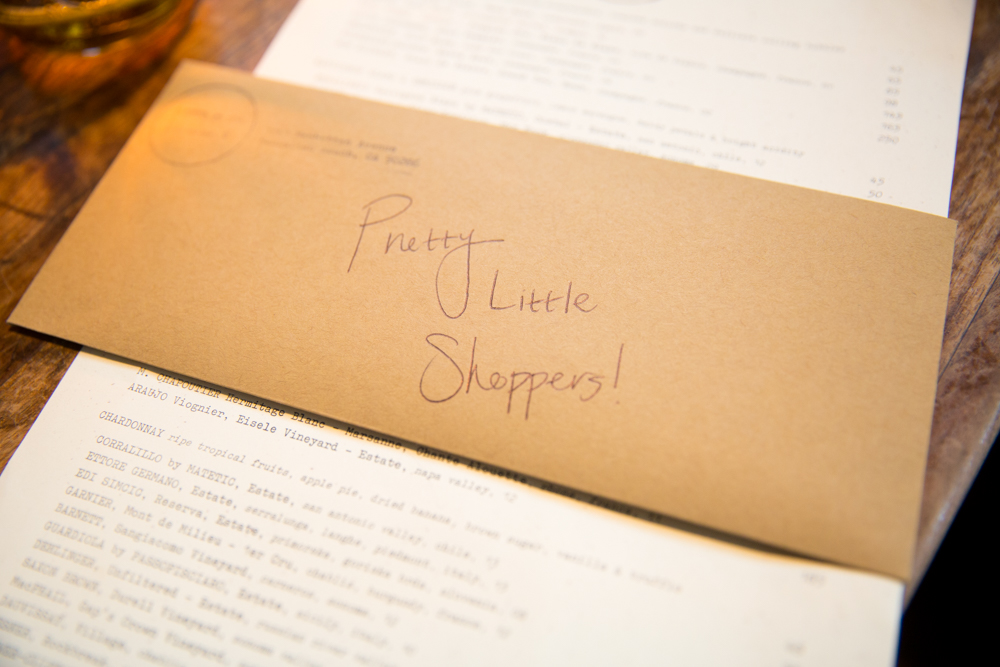 Mo was my guest for the evening and as we are both gluten-free, our waitress took a pen and checked off the items we could order.  We had more than half the menu to choose from, although we couldn't order the Bacon Cheddar Buttermilk Biscuits, which are one of the most popular items on the menu.   I also ordered a Chicken Pot Pie to go for Mr. Pretty Little Shopper as it's his favorite dish on the menu.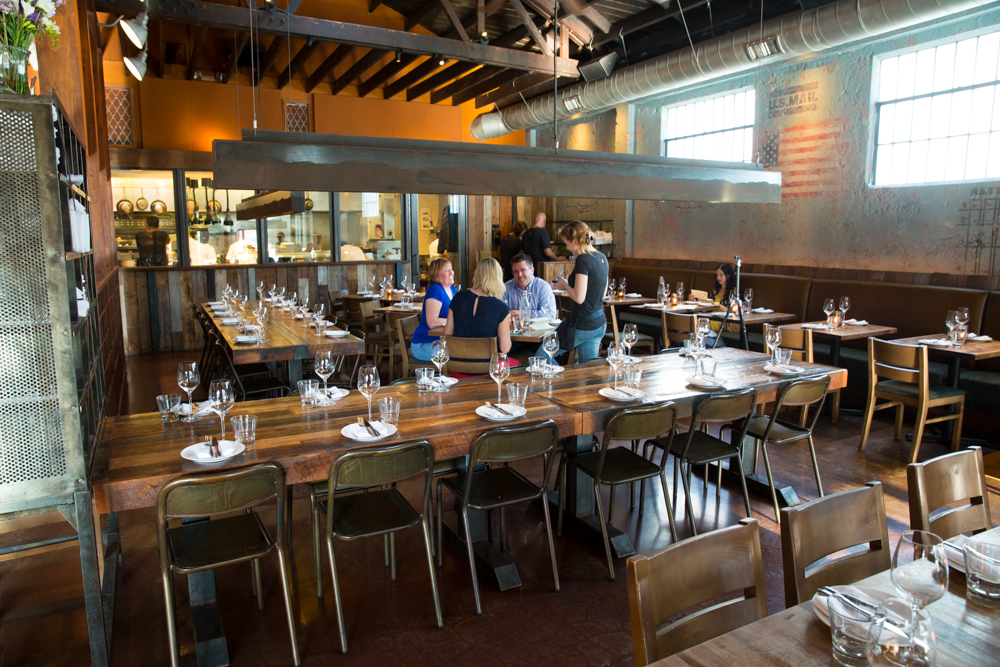 The look and feel of MB Post was designed to reflect the beach community's "relaxed and vibrant ocean-front culture."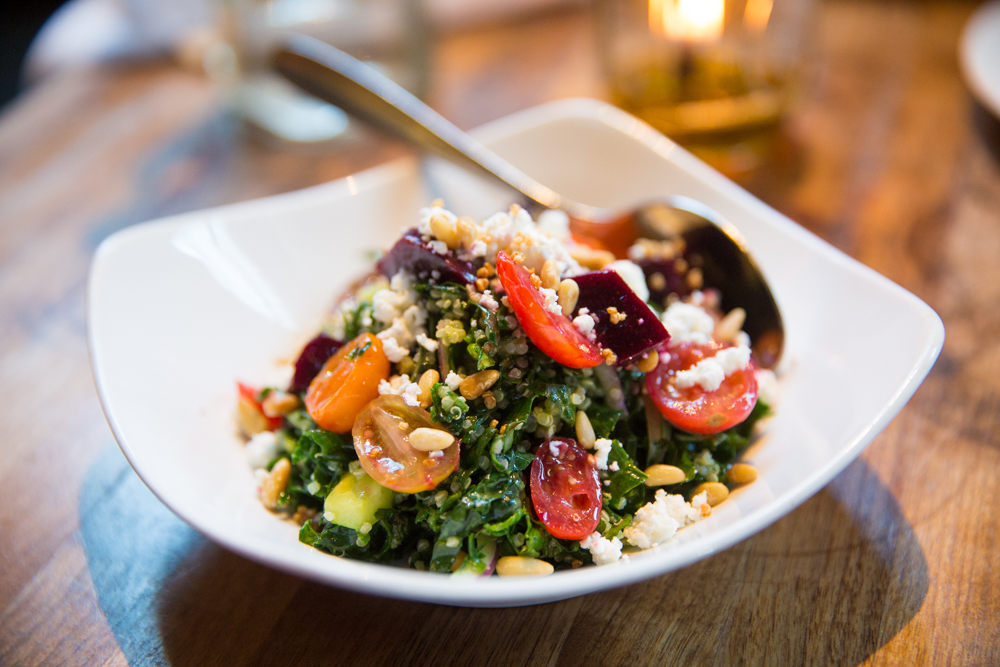 This Tuscan Kale and Quinoa Salad with roasted beets, pinenuts, tomato and goat cheese is so addicting that I order it every time I visit.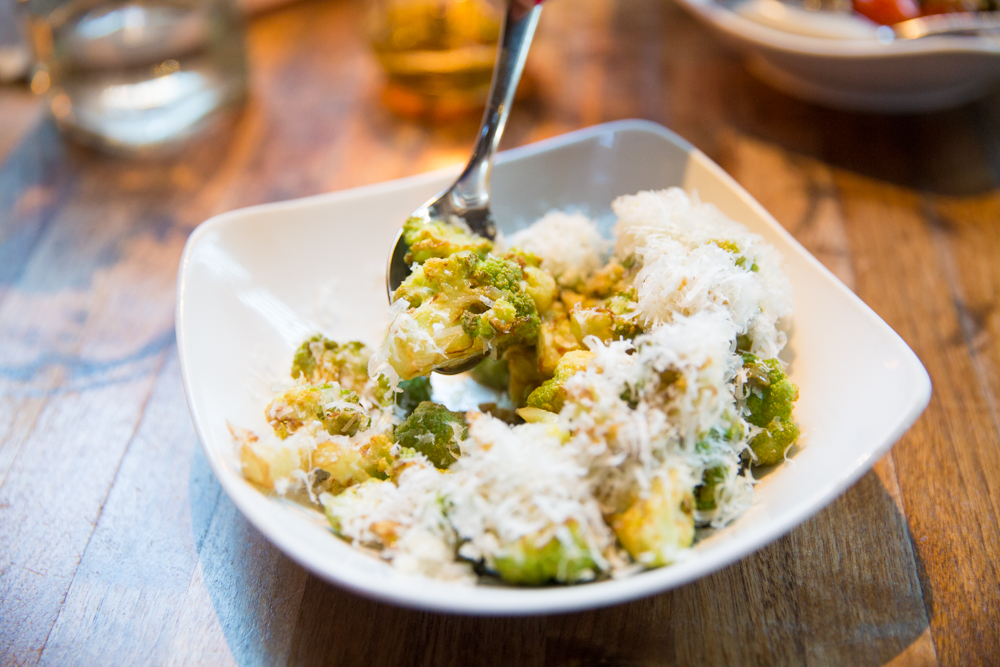 Broccoflower with lemon, chili flake and parmesan.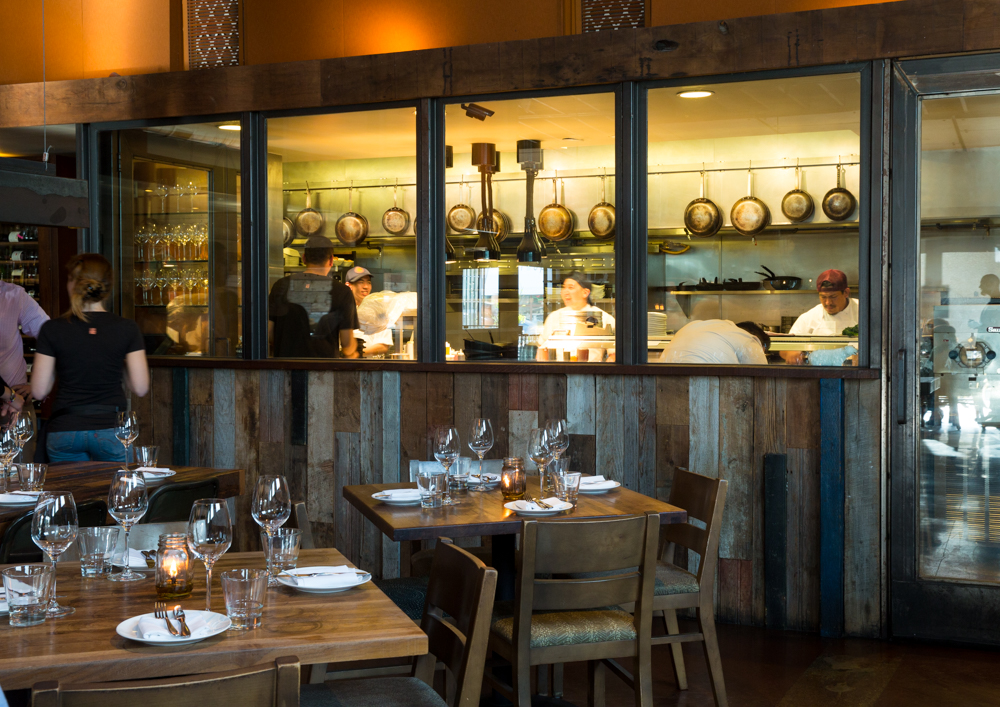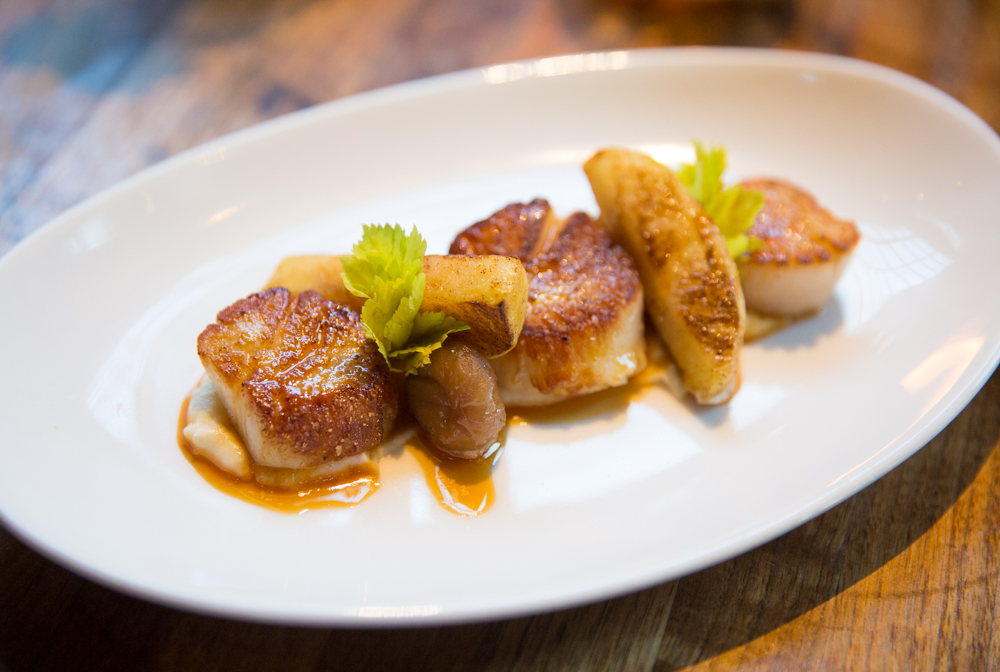 These Maine Diver Scallops with celery root puree, Fuji apples and cider gastrique are one of my favorite dishes on the menu.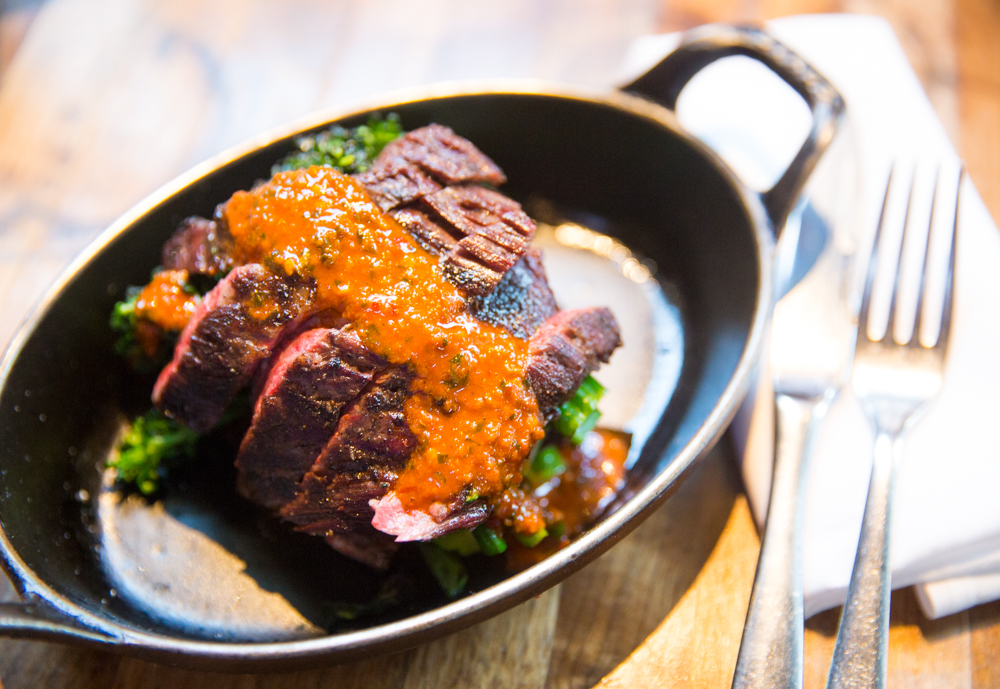 White Oak Grilled Skirt Steak with grilled broccolini and red chimichurri.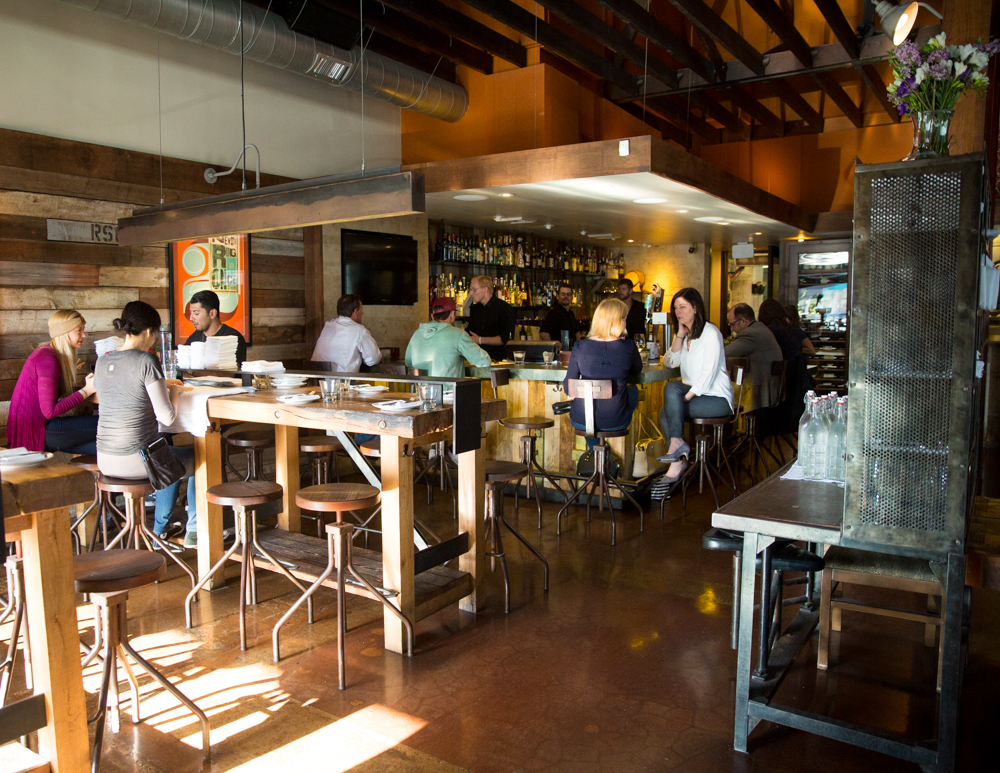 We arrived just as the restaurant opened for dinner on a Thursday evening at 5 pm.  This photo was taken around 5:15 and you can already see there is a bit of a crowd.  By the time we left around 6:30 pm the place was packed!
MB Post
is located at 1142 Manhattan Beach, CA 90266.  They are open for dinner Monday through Thursday from 5 to 10 pm, Friday from 11:30 am to 10:30 pm, and Saturday and Sunday for brunch through dinner starting at 10 am.  Reservations are highly recommended and can be reserved through
OpenTable
or by calling (310) 545-5405.
Thank you so much for stopping by!  Please let me know what you think of MB Post if you get a chance to dine there.
xoxo,
Lisa