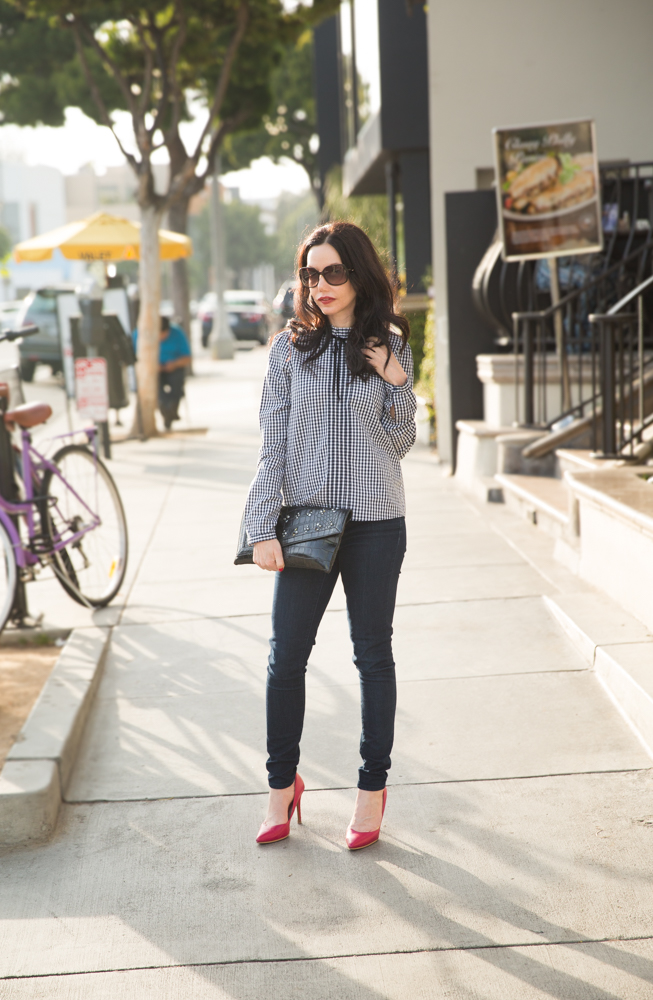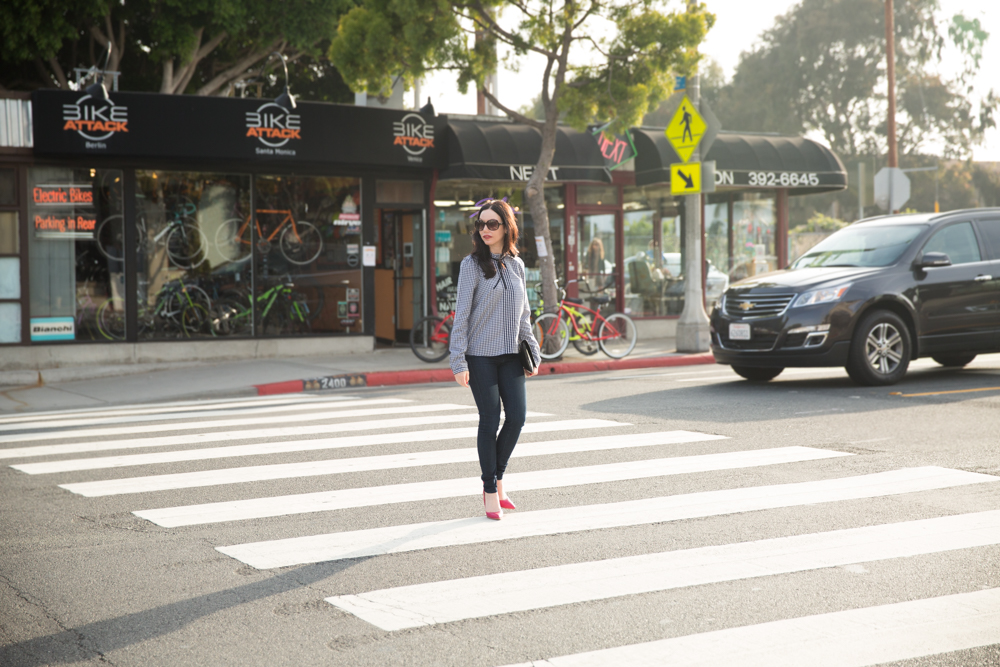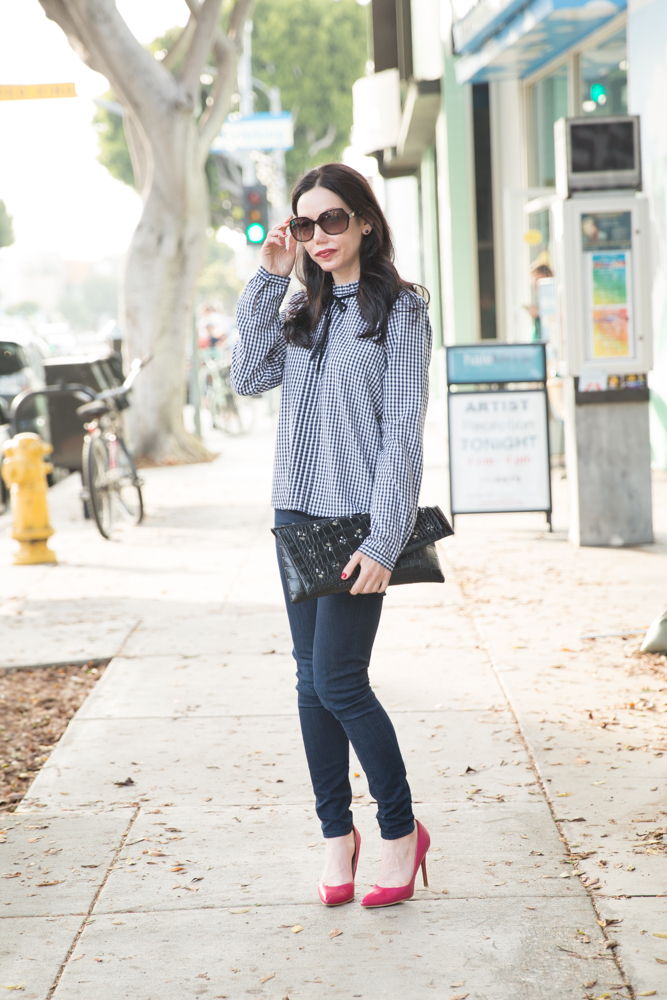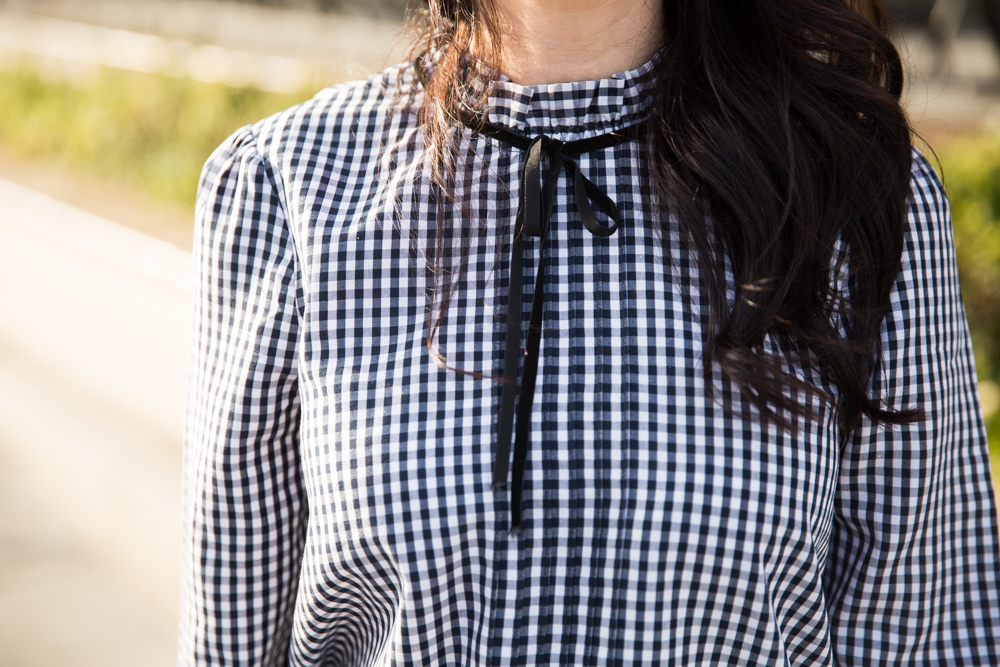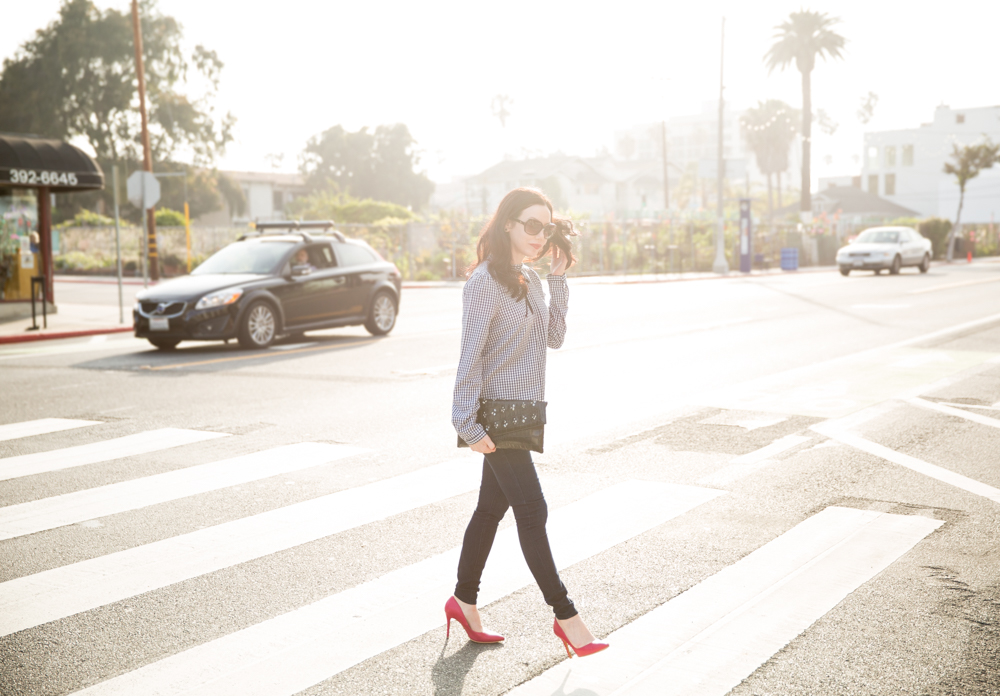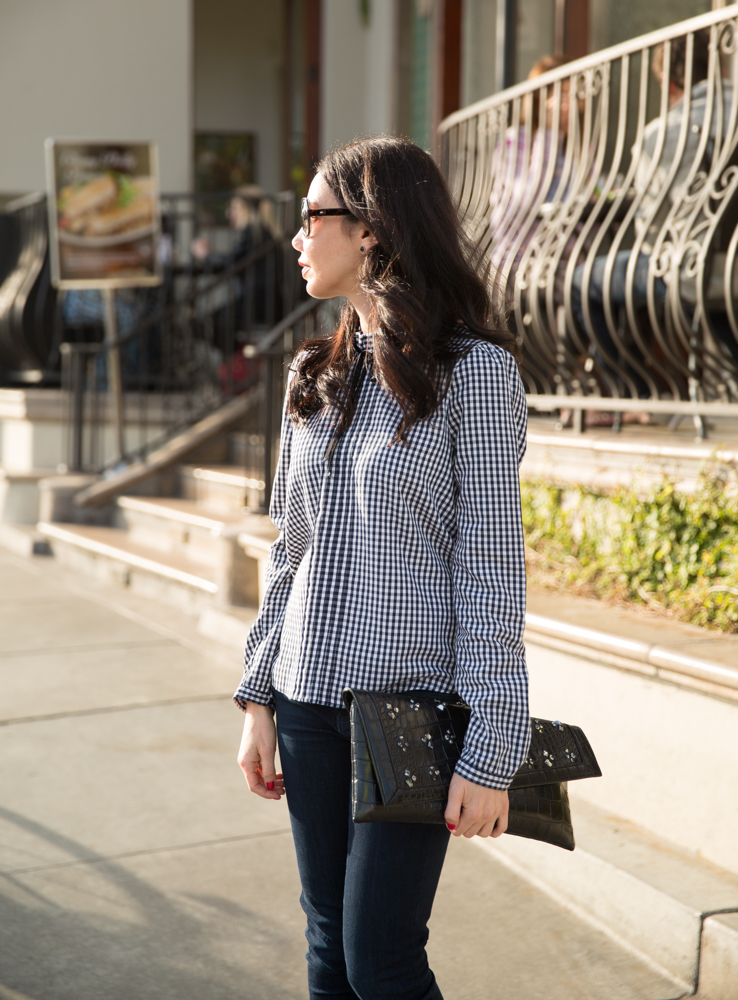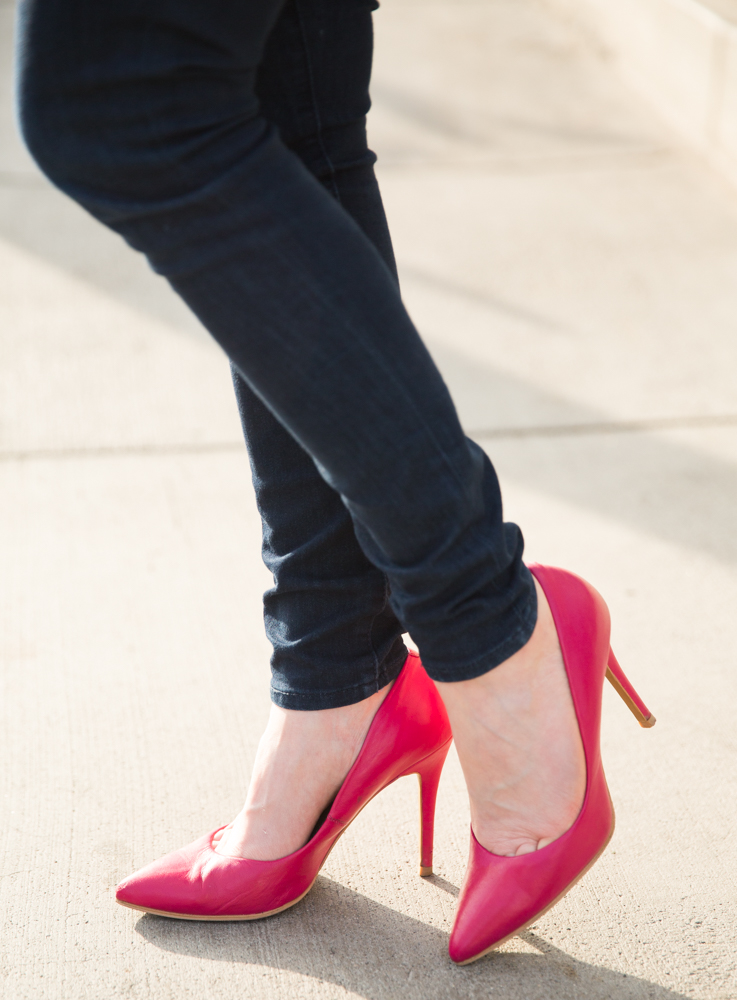 Happy Friday! Do you have any fun plans for this weekend?
This is a casual look that is entirely made up of pieces in my wardrobe that you probably recognize because I wear them a lot! I love putting together my basics in new combinations and the pink pumps add a pop of color and really pull the outfit together. Mo and I shot these photos on Main Street in Santa Monica and of course I had to stop to pick up dinner at Urth Caffé. I am absolutely obsessed with their Greek salad as of late.
Thank you so much for stopping by!
xoxo,
Lisa