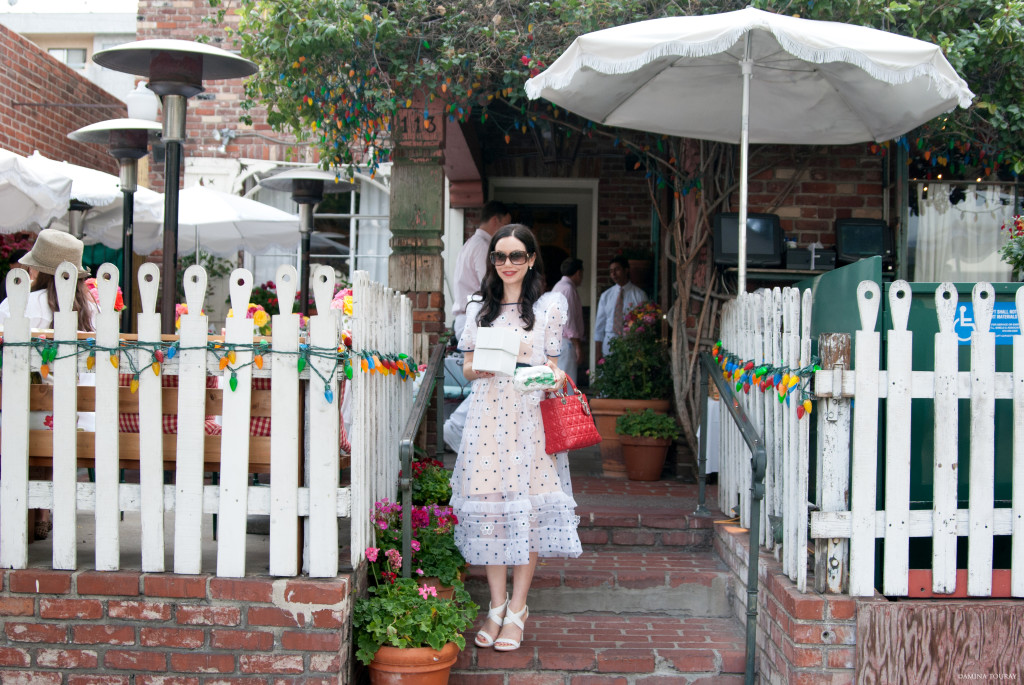 The Ivy on Robertson is my absolute favorite restaurant ever, so I'm very excited to share this post with you today. If you live in LA you've probably dined here at some point, but for those of you who haven't tried it yet, I can't recommend it highly enough. With it's delicious yet healthy comfort food, beautiful floral décor and cozy cushions and pillows, I can't think of anyplace I'd rather have a meal!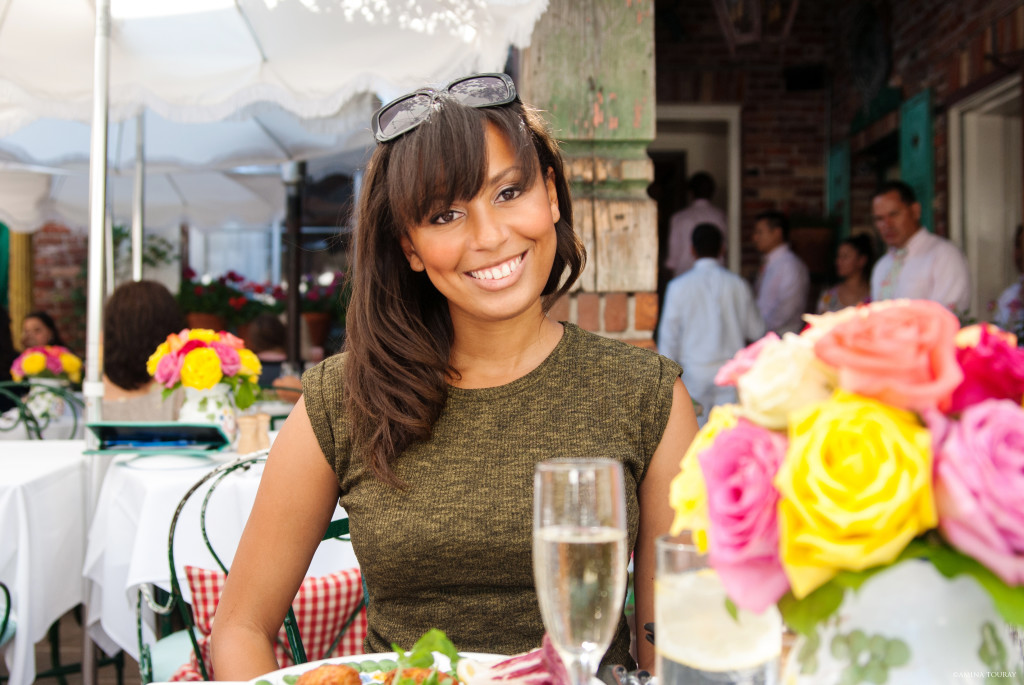 I've probably dined at The Ivy more times than any other restaurant in LA (not counting Urth Café and Le Pain Quotidien of course), so it was fun to take Amina here for her first visit.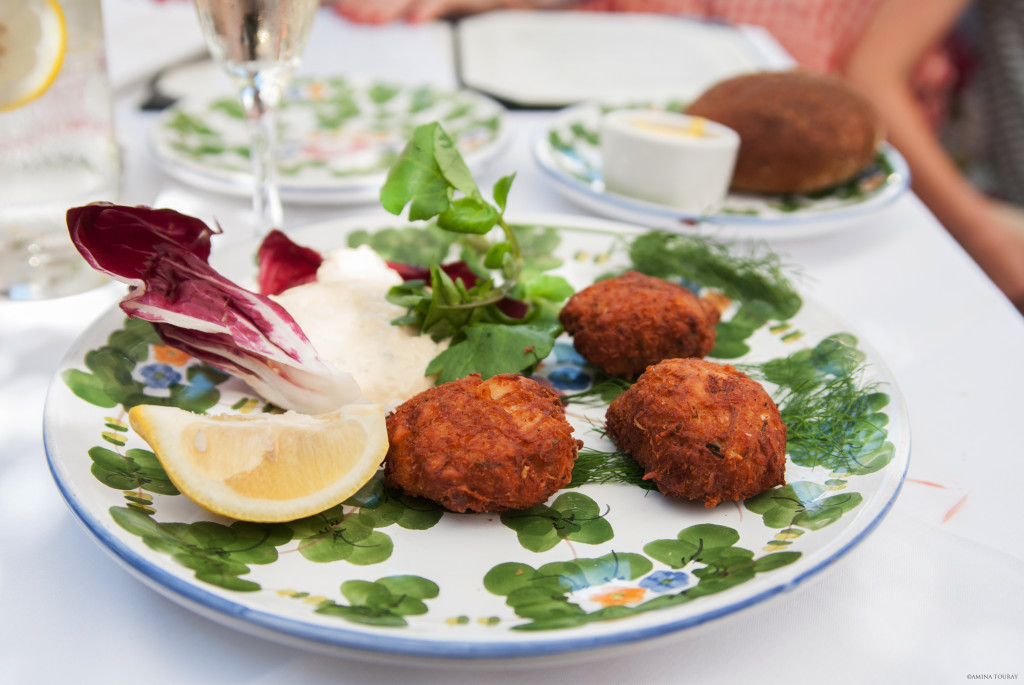 I had to break her in with one of The Ivy's signature dishes. These Crab Cakes aren't gluten-free, so I couldn't share them with her… does anyone know where you can get gluten-free crab cakes? I started coming to The Ivy years before I went gluten-free though so I can attest to their deliciousness, along with the Lasagna and Meatloaf.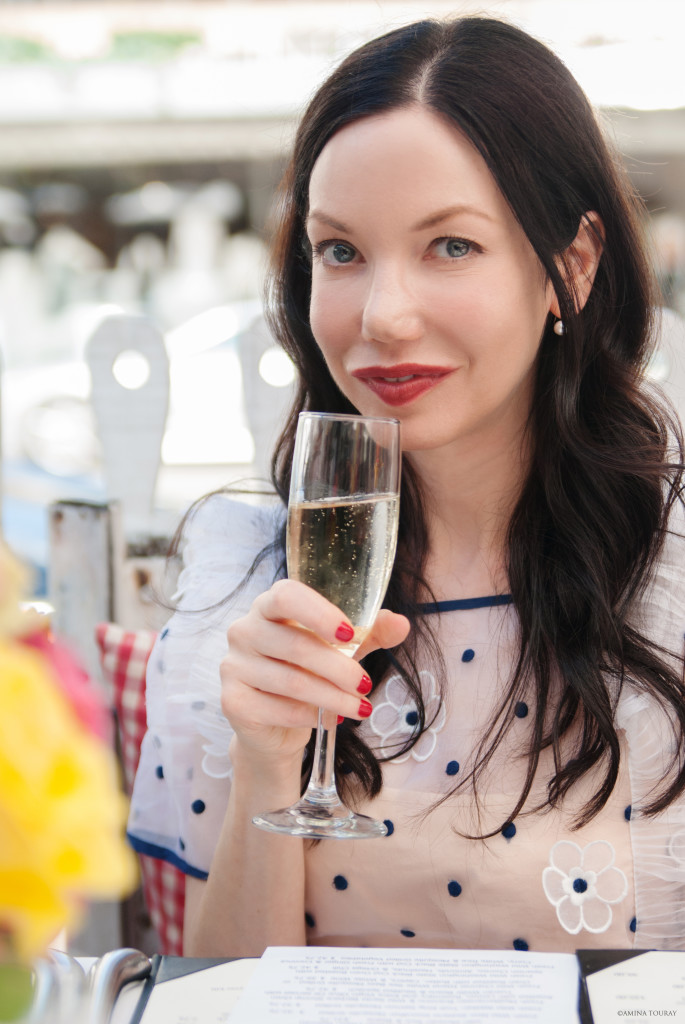 The host offered us a glass of champagne before our meal and we couldn't resist.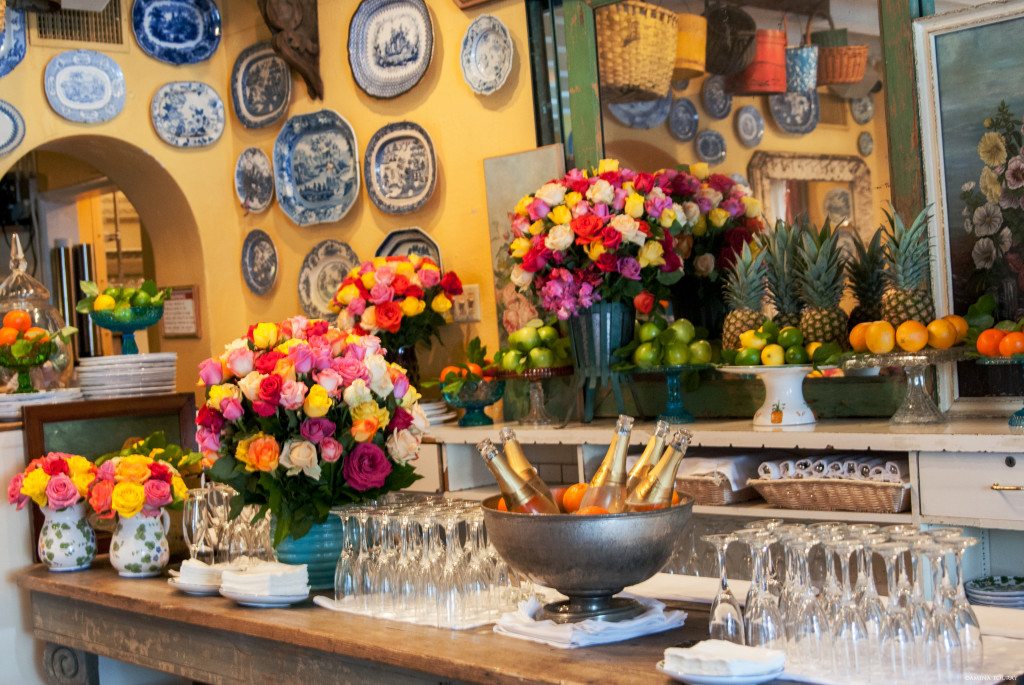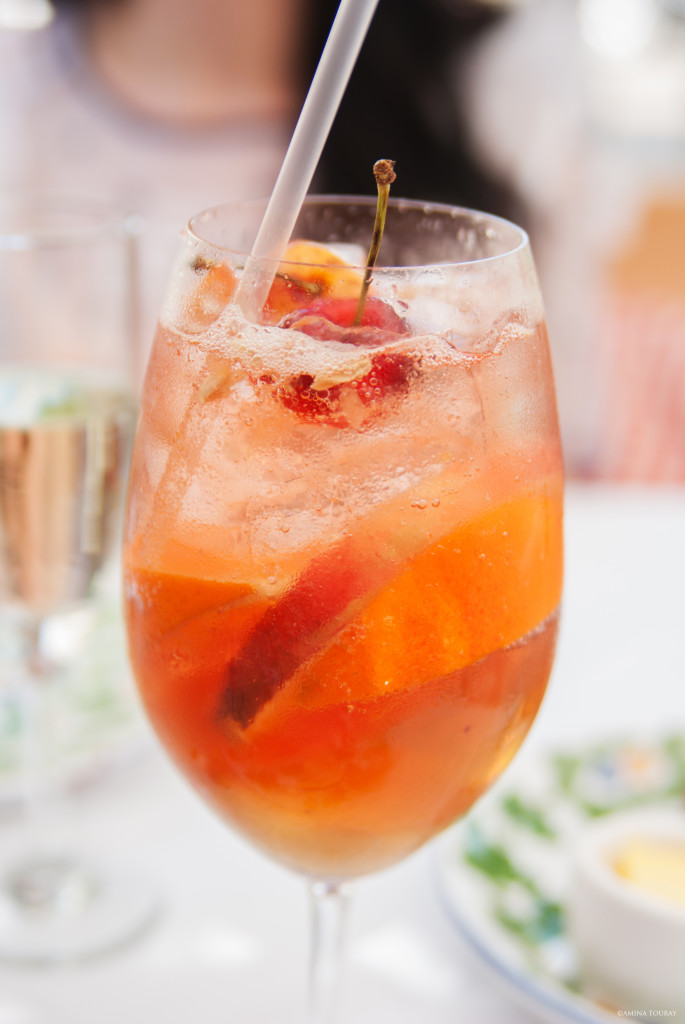 Amina ordered this delicious Sangria. Such a refreshing drink for a summer afternoon.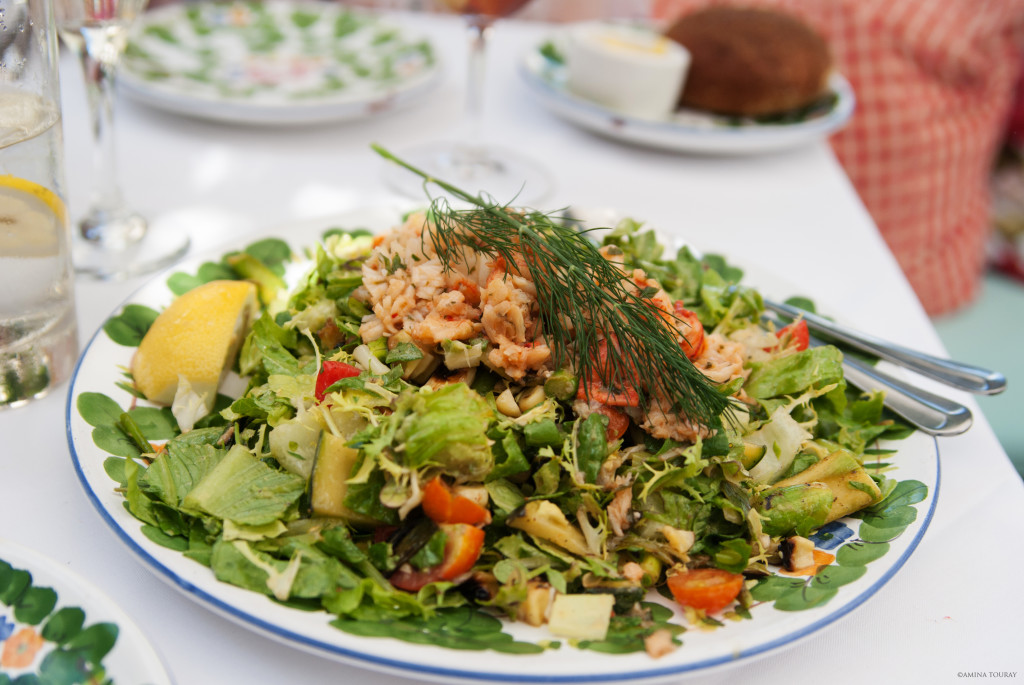 We split the Grilled Vegetable Salad with Lobster for our first course. This dish is one of my go to favorites along with the Branzino and Shrimp.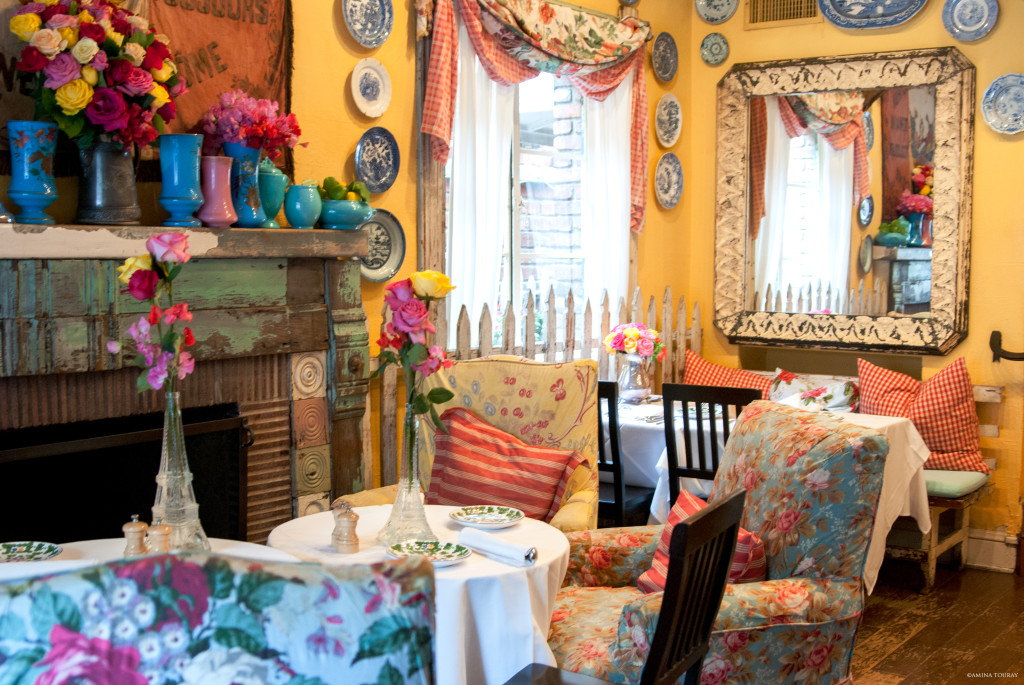 I can never get enough of this shabby-chic décor. Mr. Pretty Little Shopper and I often sit at this comfy table by the fireplace on cooler evenings.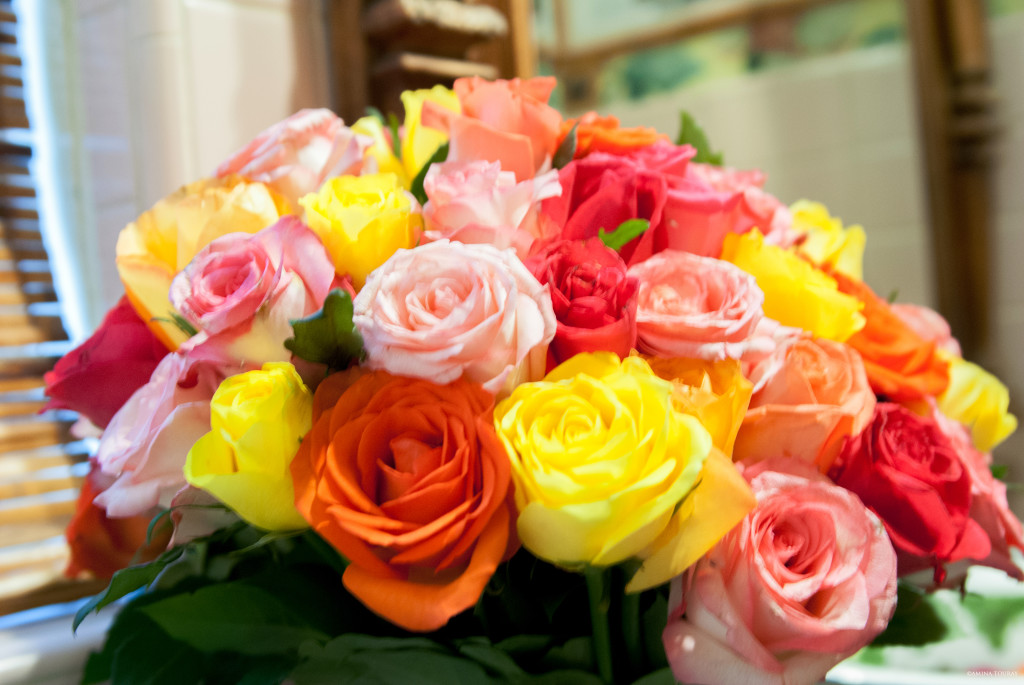 And there are always plenty of fresh flowers around to match the beautiful plates and chairs.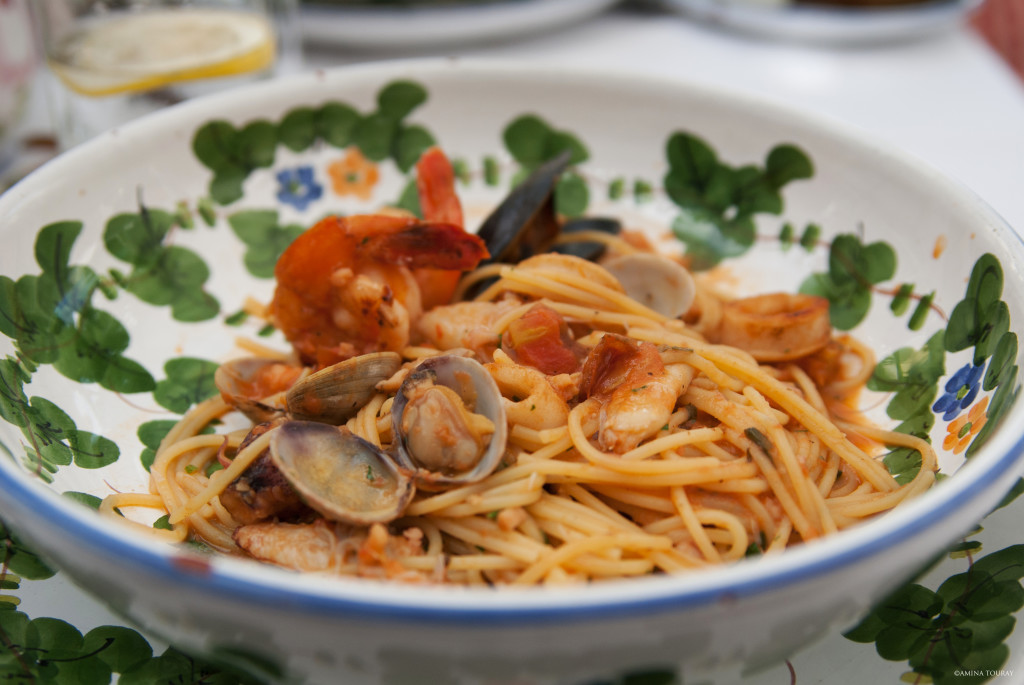 We shared the Gluten-free Frutti di Mare for our main course… this is actually a half portion that the kitchen was kind enough to split for us. Very much appreciated since I was wearing a white dress! This was my first time having gluten-free pasta at The Ivy and it was amazing! It was so good that I ended up going back with Mr. Pretty Little Shopper over the weekend and ordering Spaghetti with Tomato and Basil. His favorite dishes are the Swordfish and the Chili when it is offered seasonally. He also really loves the Key Lime Pie!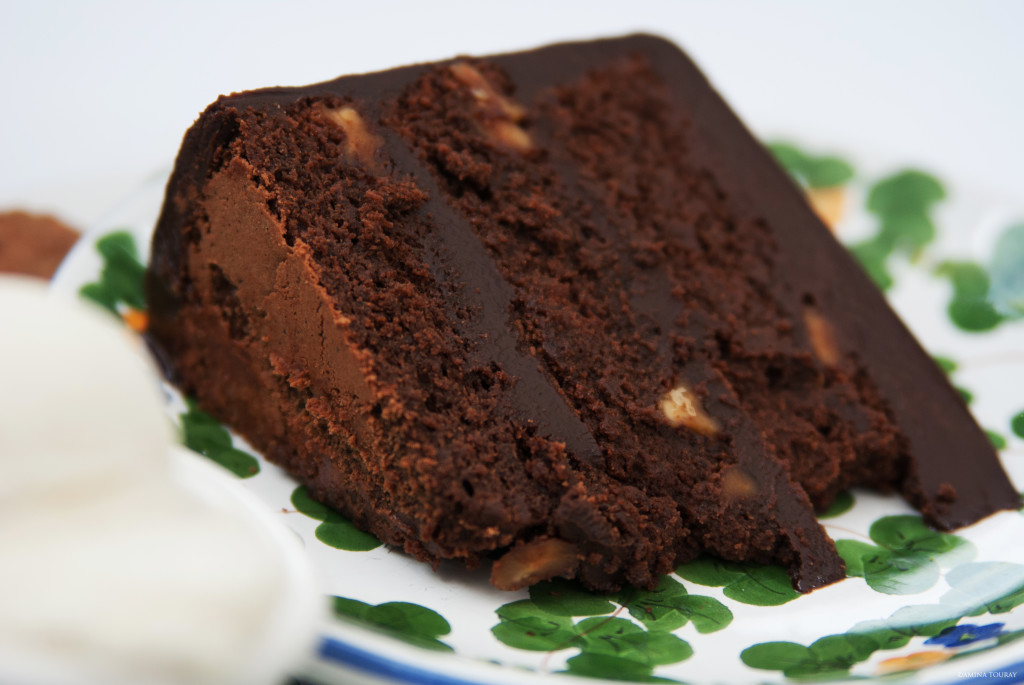 This Chocolate Cake isn't gluten-free, but I did eat the Tahitian Vanilla Ice Cream that came with it. Amina had to take the cake to go because we were so filled up from our other courses!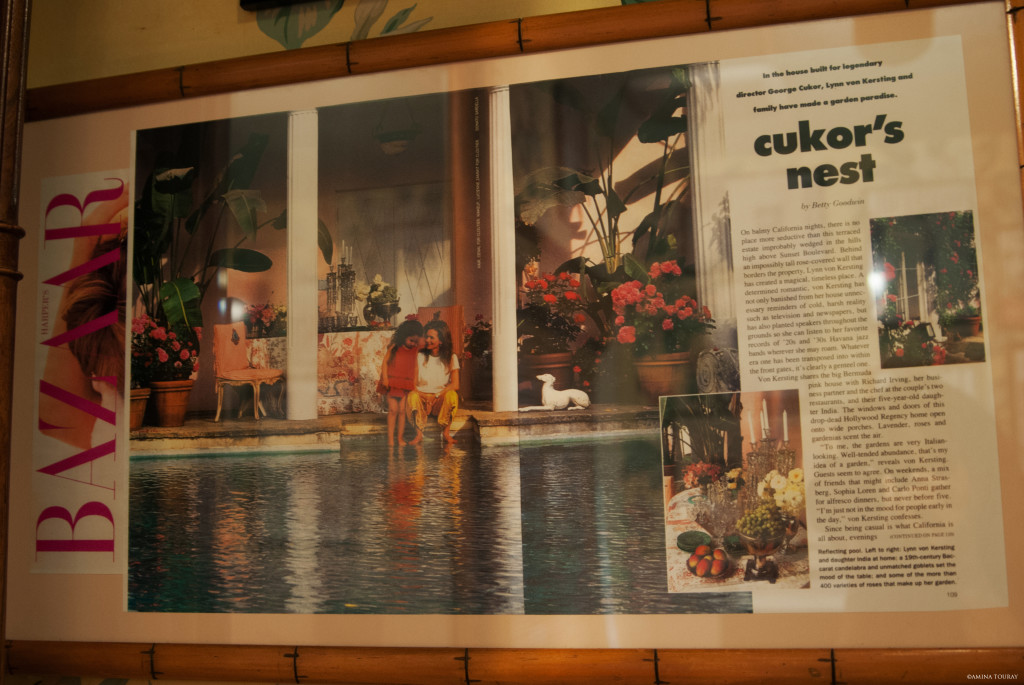 The hallways are lined with framed articles about the restaurant which has become an iconic part of Los Angeles.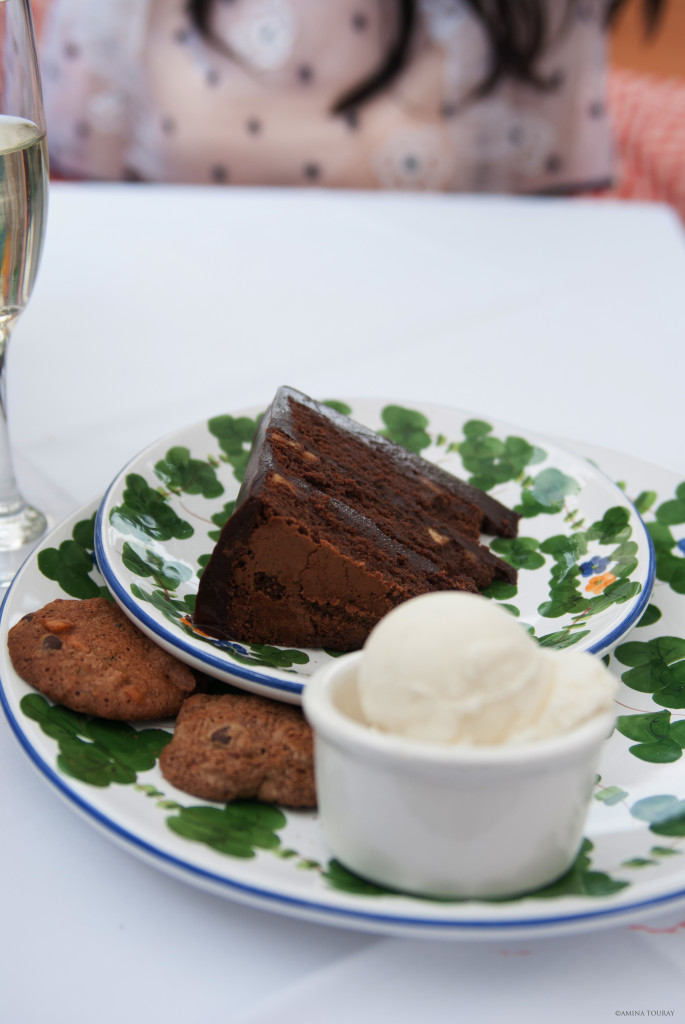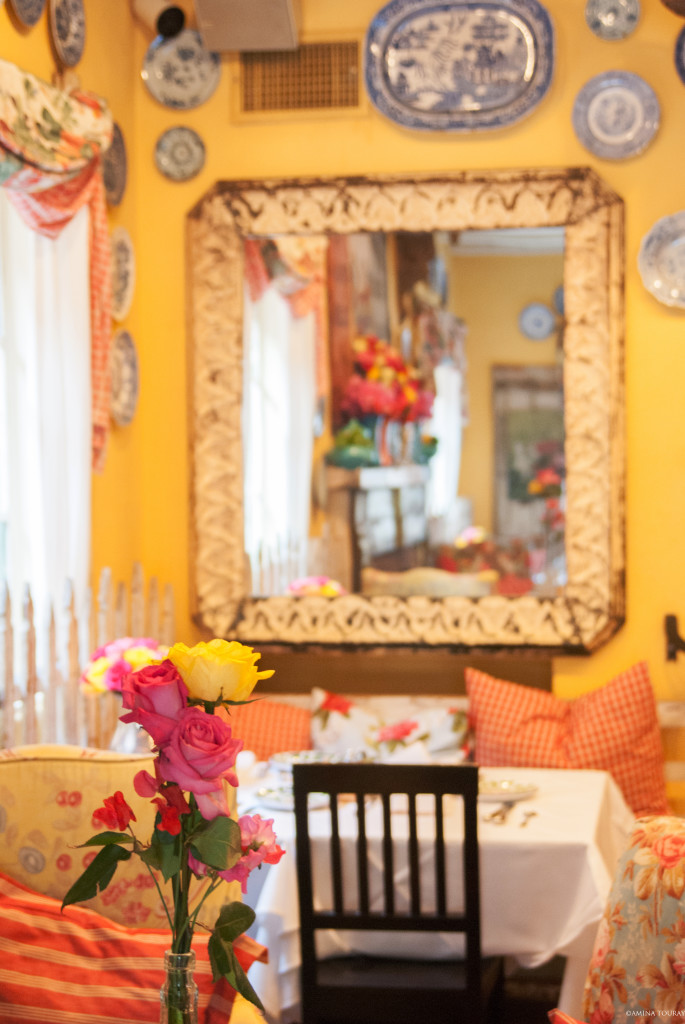 You can visit The Ivy at 113 N. Robertson Blvd., Los Angeles, 90048.
Hours 8 am to 11 pm.
Reservations are highly recommended: (310) 274-8303 or online here.
Photos by Amina Touray.
Thank you to India and The Ivy staff for your assistance with this post.
xoxo,
Lisa