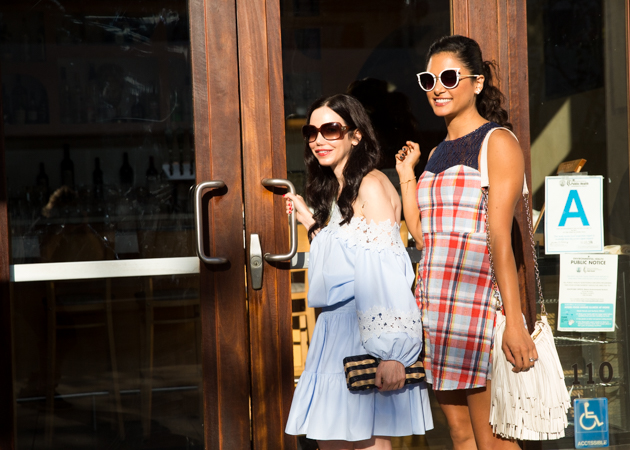 A couple of weeks ago I invited my friend
Alejanda
to join Mo and I for a lunch date at Petros Restaurant in Manhattan Beach. Petros is one of my go to dining spots when I don't want to leave the South Bay. Their Hellenic-California cuisine is light, refreshing and tasty in the hot summer months, and their menu is so dynamic that's it's easy to find more hearty dishes when the weather cools down.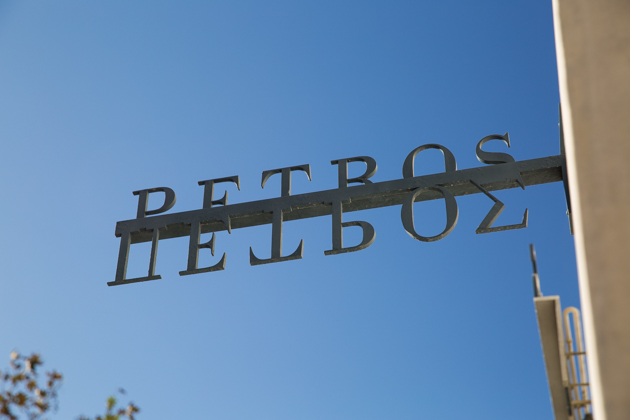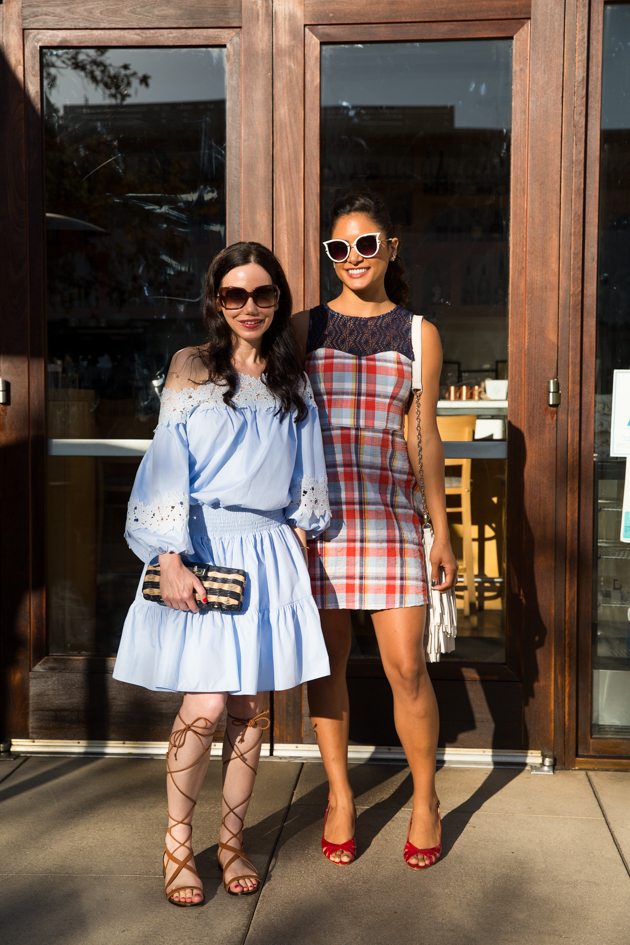 Ale is an
actress
and model and is always impressing me with her amazing workouts that range from Aerial Silks to yoga and dance. We met a few years ago
shooting a piece together
where I got to bully her for 8 hours on set. Luckily she didn't hold it against me as we've been friends ever since!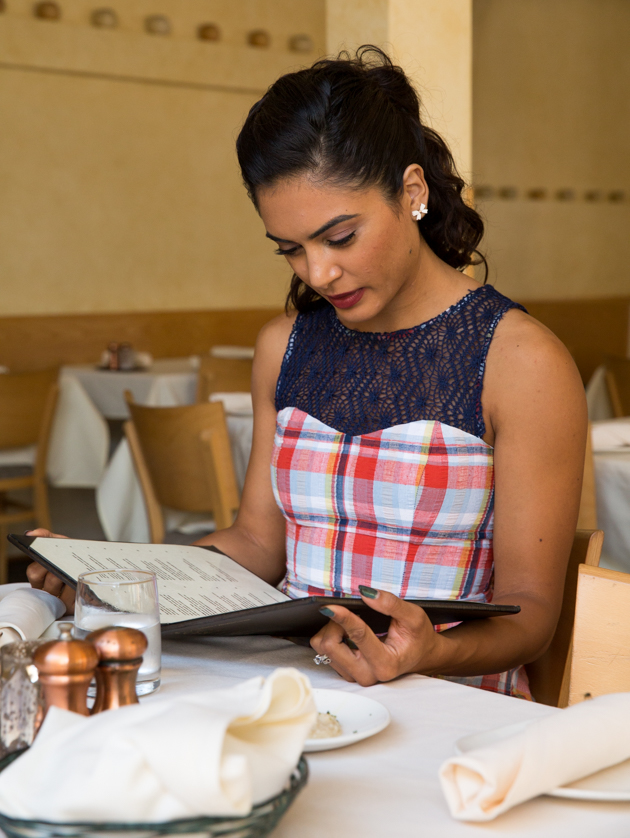 Decisions, decisions!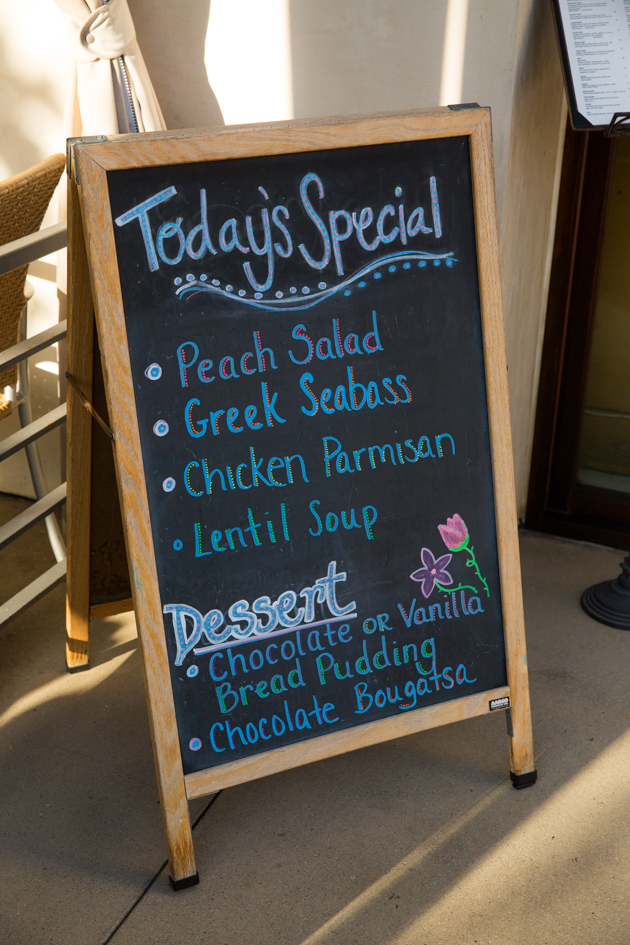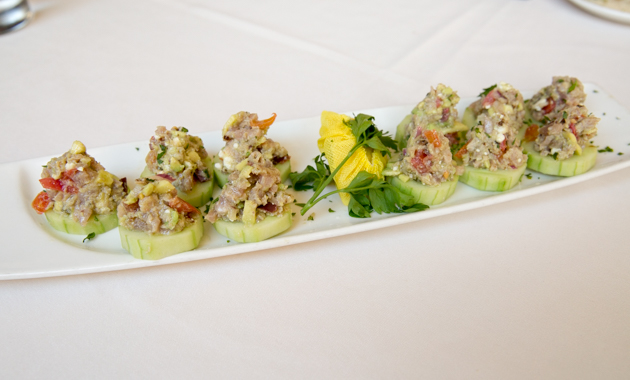 We started with the Ahi Cucumber Rolls filled with grilled ahi tuna, feta, tomatoes, avocado, olives, red onion and capers. So good!!!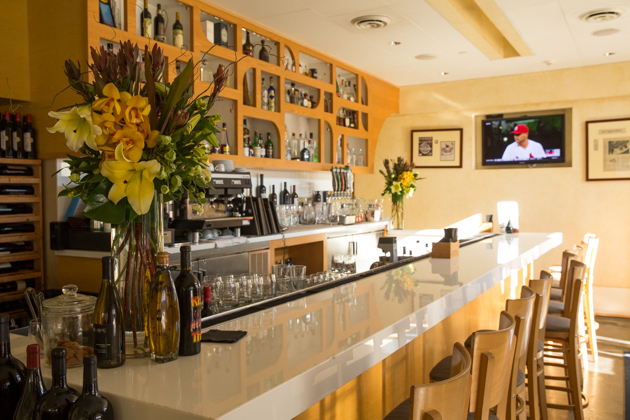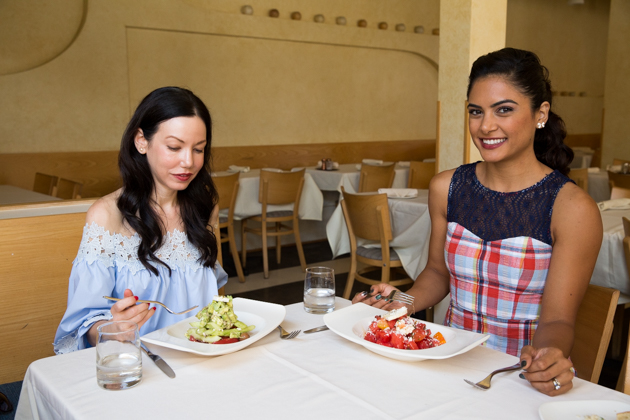 The restaurant is a great place to dine with friends and family. I often see large groups of colleagues and sometimes birthday parties and showers.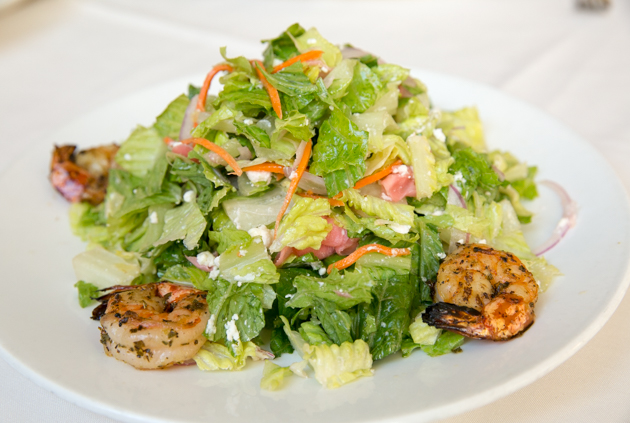 The Louiza Salad with Shrimp.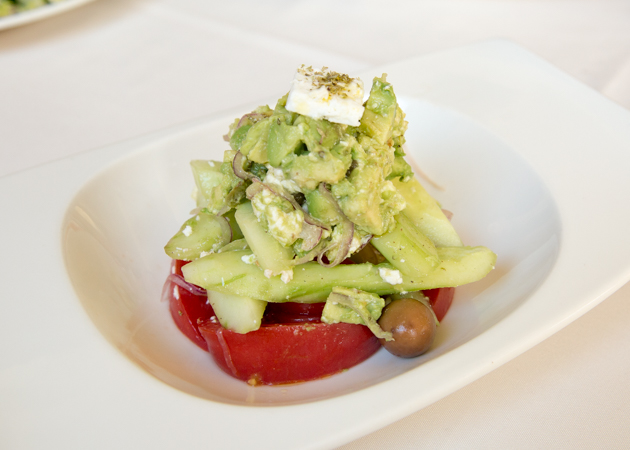 The Petros Horiatiki Salad is one of my favorites! How can you go wrong when there is avocado and feta involved?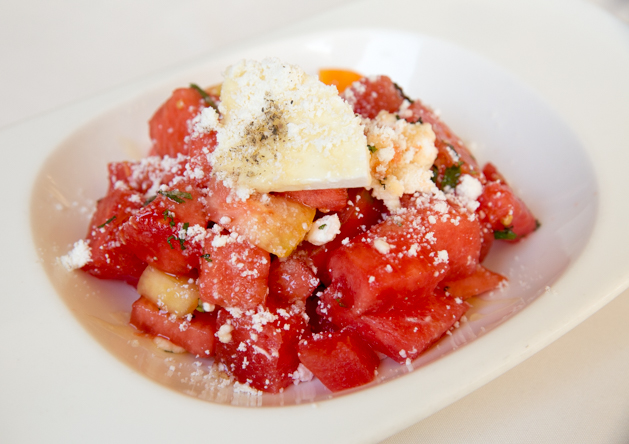 Ale ordered the Karpouzi Salad made with fresh watermelon, heirloom tomatoes, Greek Honey and cheese.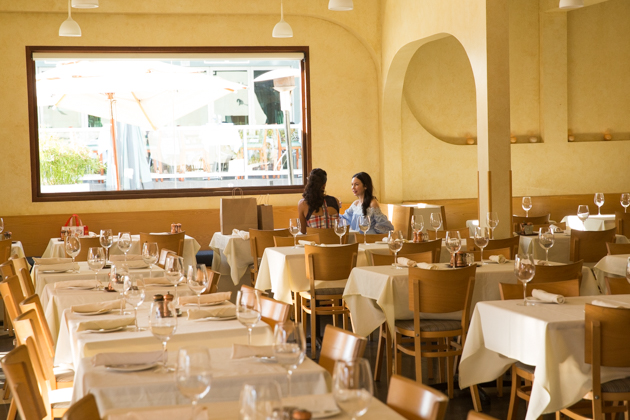 We always try to shoot these posts in the late afternoon between lunch and dinner. It's so nice to have the whole place to ourselves! But I warn you it's certainly not this quiet here during lunch and dinner!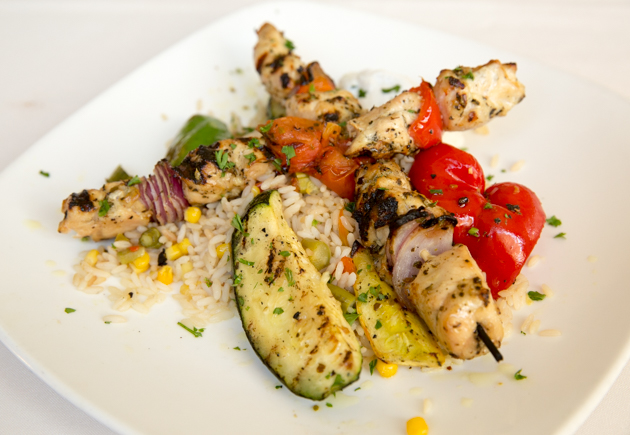 The Chicken Souvlaki is one of my favorite entrees at Petros. The chicken is marinated in garlic, pepper and oregano and served with a side of grilled vegetables, rice and homestyle  tzatziki. This dish is gluten free as are all of the dishes we ordered on this particular visit. I'm also a huge fan of the grilled market fish.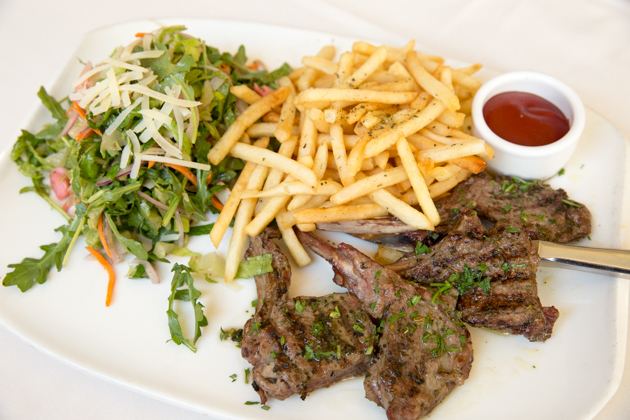 The Paidakia is Mr. Pretty Little Shoppers favorite dish. He orders it almost every time we dine here and I always make him give me a bite of this delicious grilled peasant style lamb.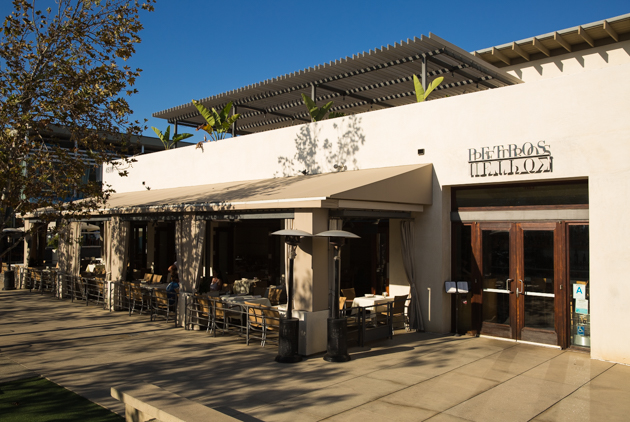 I mentioned that Mo, Ale and I stuck to a gluten-free menu, but I should also let you know that Petros has a large selection of delicious looking Greek pizzas, gyros, pita sandwiches and pasta dishes!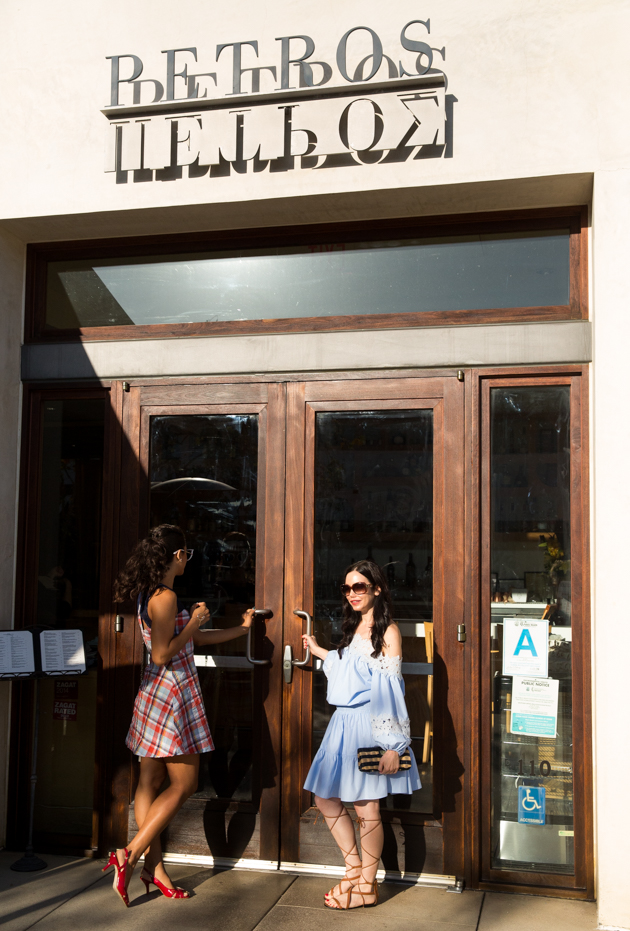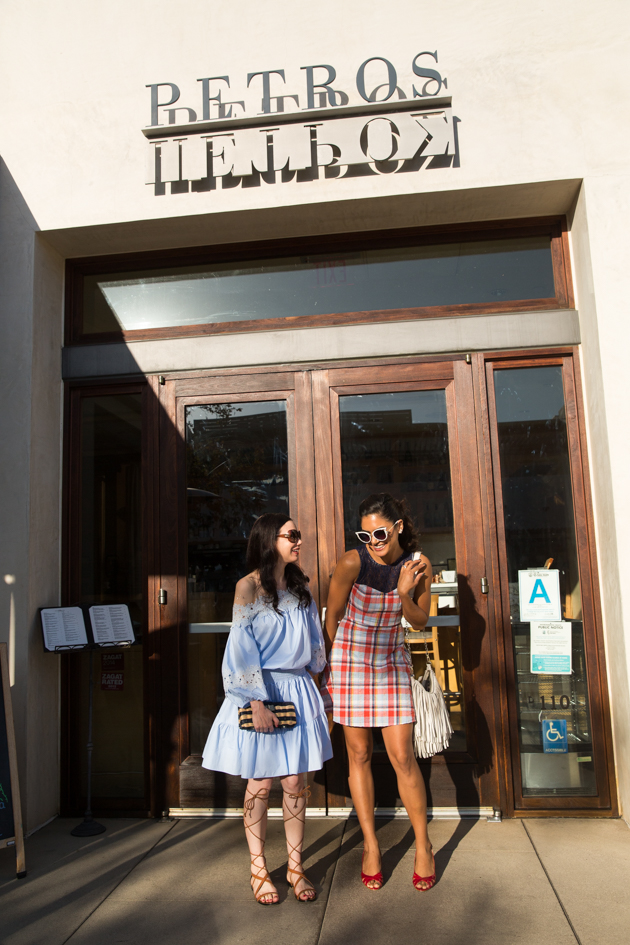 Petros
is located in the Metlox Center at 451 Manhattan Beach Blvd., Manhattan Beach, CA 90266.
They are open daily for lunch and dinner. Sunday through Thursday 11 am to 11 pm. Friday and Saturday 11 am to 12 am.
Reservations are recommended: (310) 545-4100.
Thank you so much for stopping by!
xoxo,
Lisa