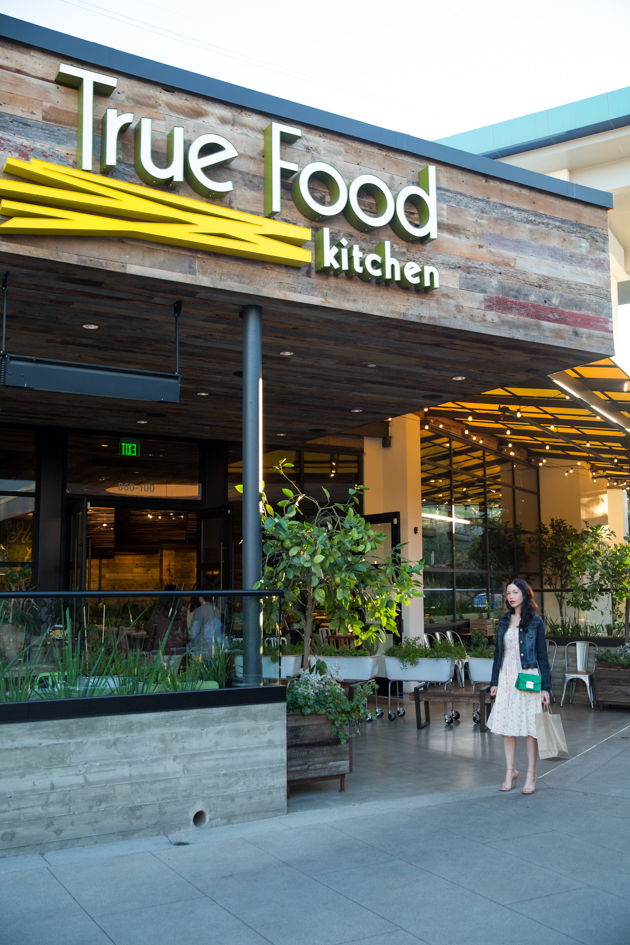 Last summer a much needed shopping and dining center opened in El Segundo and although it took a few months, The Point is finally fully up and running. While the South Bay has certainly been catching up to Los Angeles in terms of fine dining and shopping, we have been sorely lacking in casual yet healthy restaurants that won't break the budget on a lazy night off from cooking. The Point features
True Food Kitchen
,
Superba
,
Peet's Coffee and Tea
, and
HopDoddy
(where you can get a grass-fed burger on a gluten-free bun along with a kale salad). Last week Mo and I spent a fun afternoon dining and shopping… although admittedly, I probably enjoyed the shopping part way more than he did. 🙂
Our first stop was True Food Kitchen which boasts "a flavor-forward, nutrition based menu" with dishes including gluten-free, dairy-free and vegetarian options. The menu ranges from sandwiches, salads and pizza to full entrees including Turkey Lasagna, Shrimp Curry, Moroccan Chicken and Braised Grass-Fed Short Ribs. All are made from wholesome organic ingredients, some of which you can find growing on their front patio.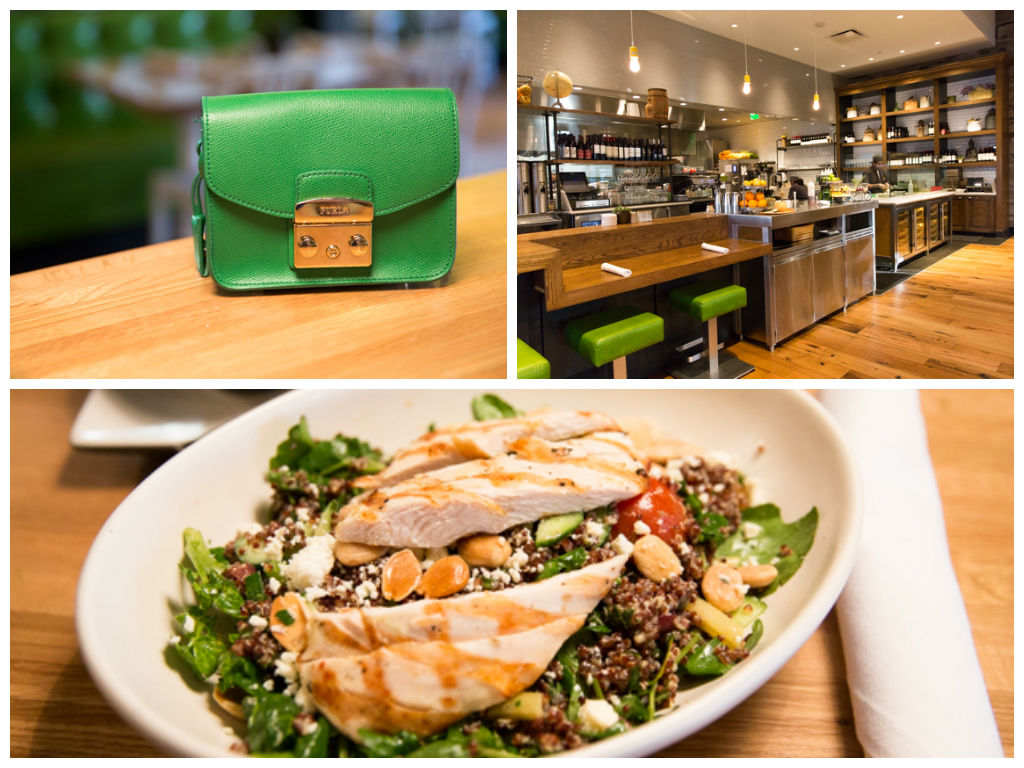 I ordered the Mediterranean Chopped Salad with Chicken and Quinoa. So yummy.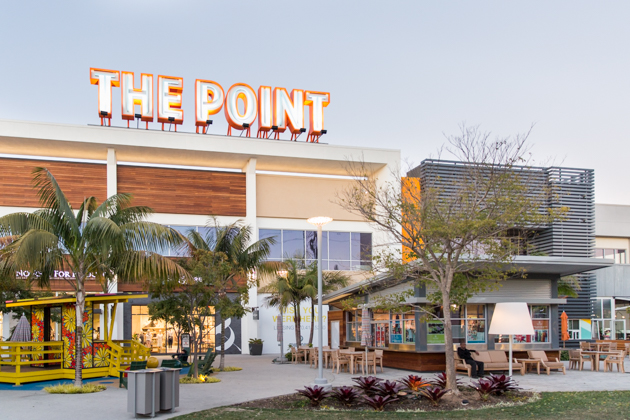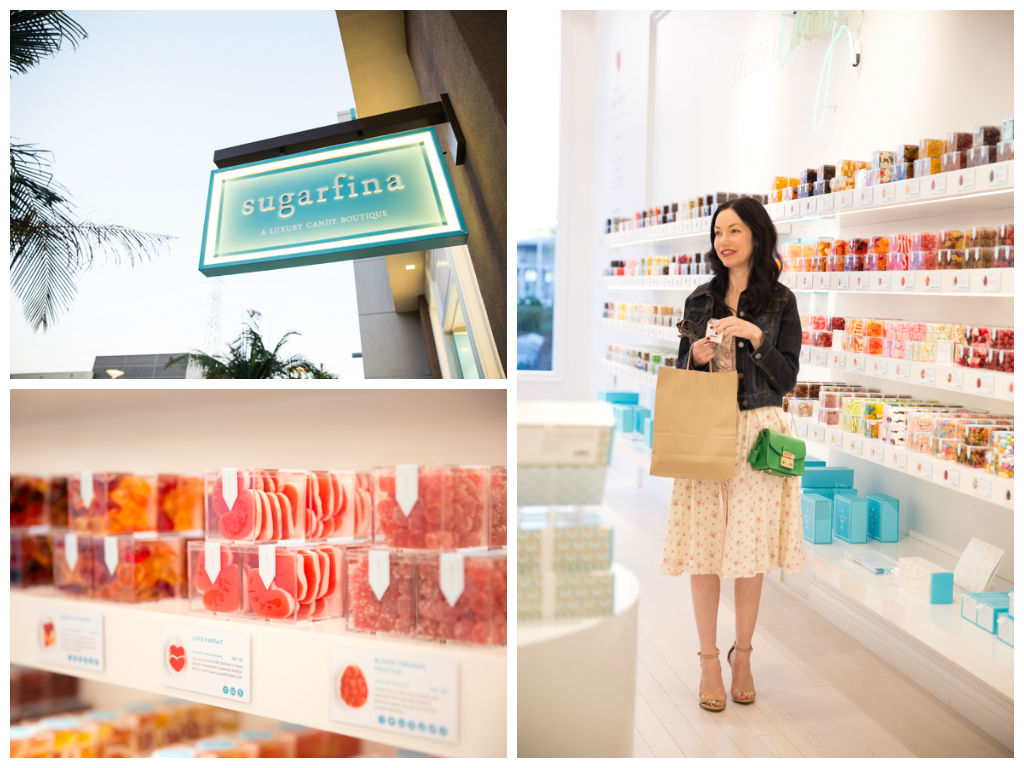 Afterwards we made a quick stop at
Sugarfina
. The complete opposite of "healthy dining", but as a blogger, I am drawn to this place like a moth to a flame. With it's white walls and adorable bento box style packaging, how can you resist all of this pretty candy? The shop is described as a luxury candy boutique for grown-ups.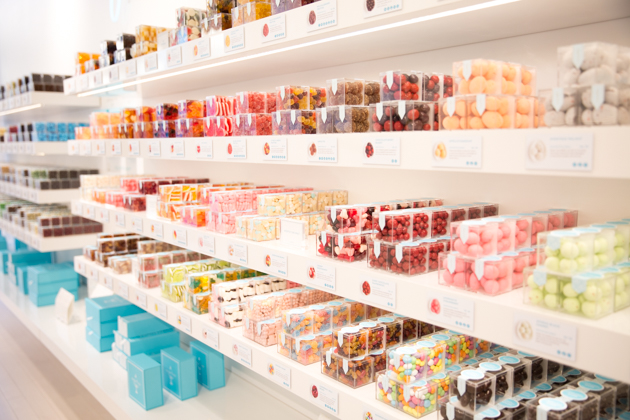 I decided on a box of Chocolate Covered Espresso Beans.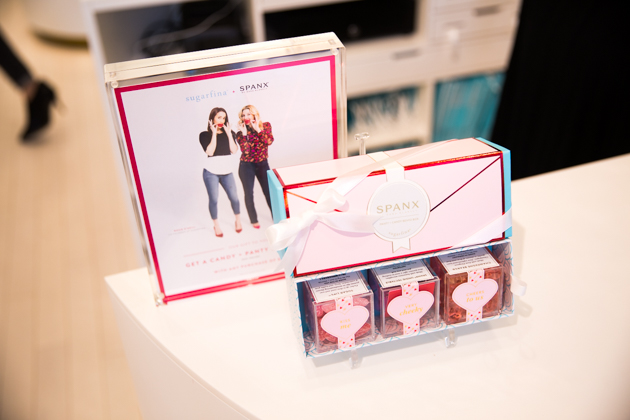 And then cracked up over the promo they are doing with Spanx. If you buy 75 dollars worth of candy you get a free pair… guess you will need them. 🙂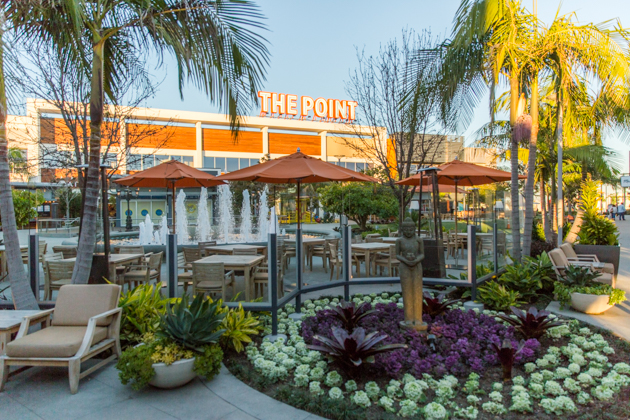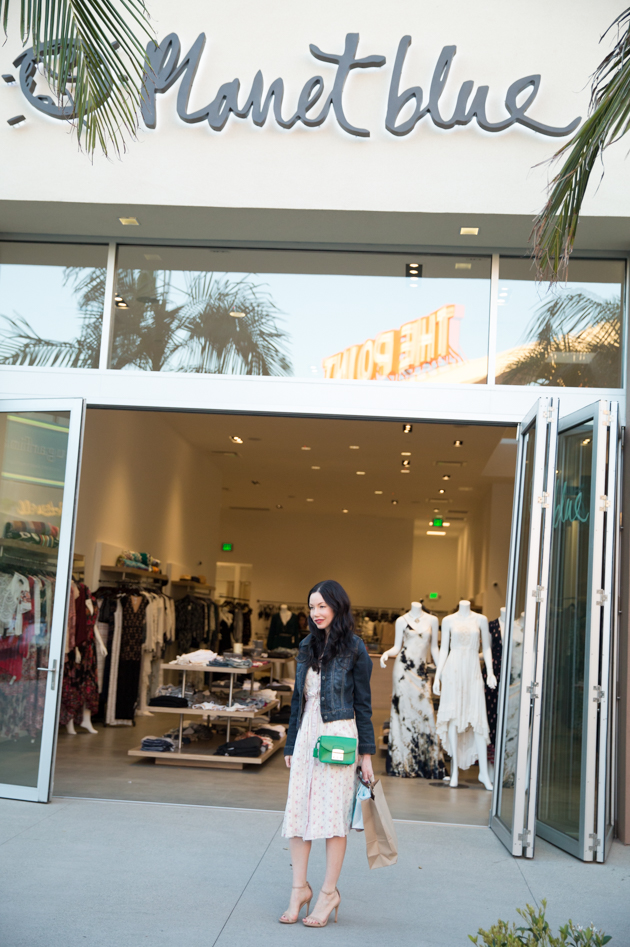 Planet Blue is definitely my favorite shop in this little mall and I was so excited when they finally opened in the South Bay. Reminds me a little of The Revolve Pop-Up Store.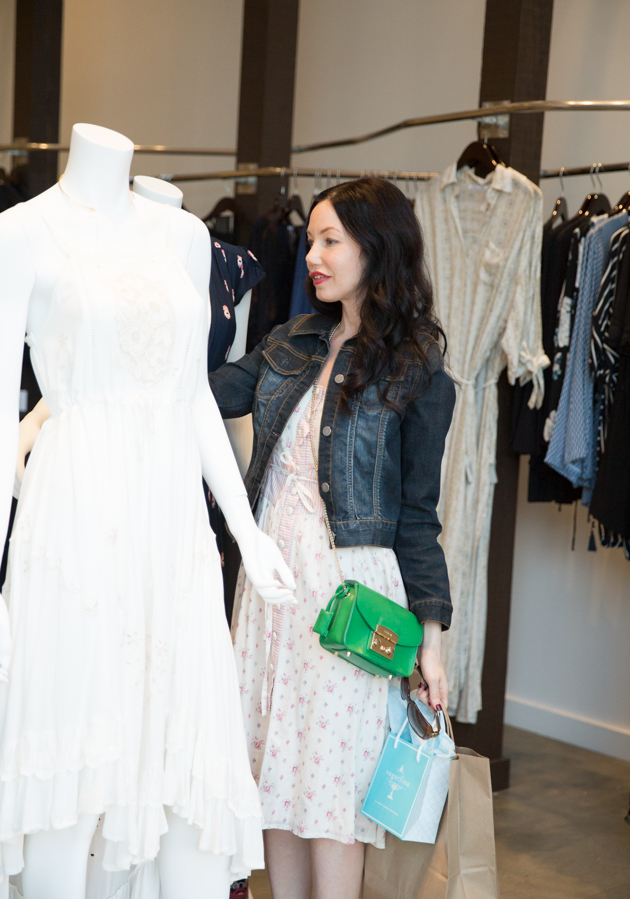 I fell in love with a few pieces from For Love and Lemons, Flynn Skye, Tularosa and The Jetset Diaries.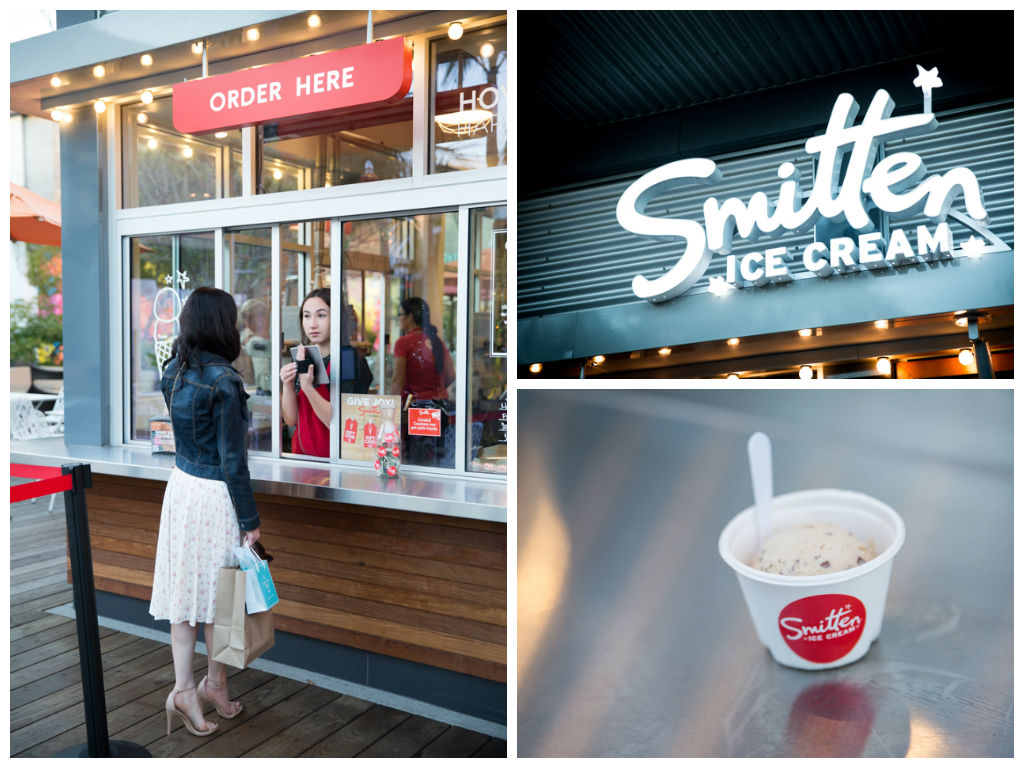 We stopped at
Smitten
for a homemade, organic ice cream. Mo and I both ordered munchkin sized ice creams, which were about 3 or 4 ounces. Just the perfect amount. Mine was Earl Grey with Chocolate Chips and Mo opted for the straight up chocolate.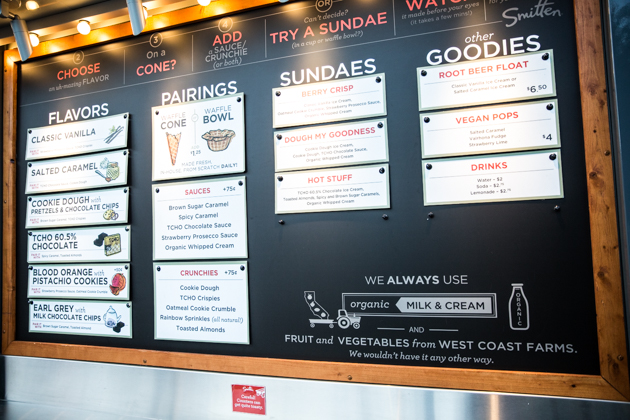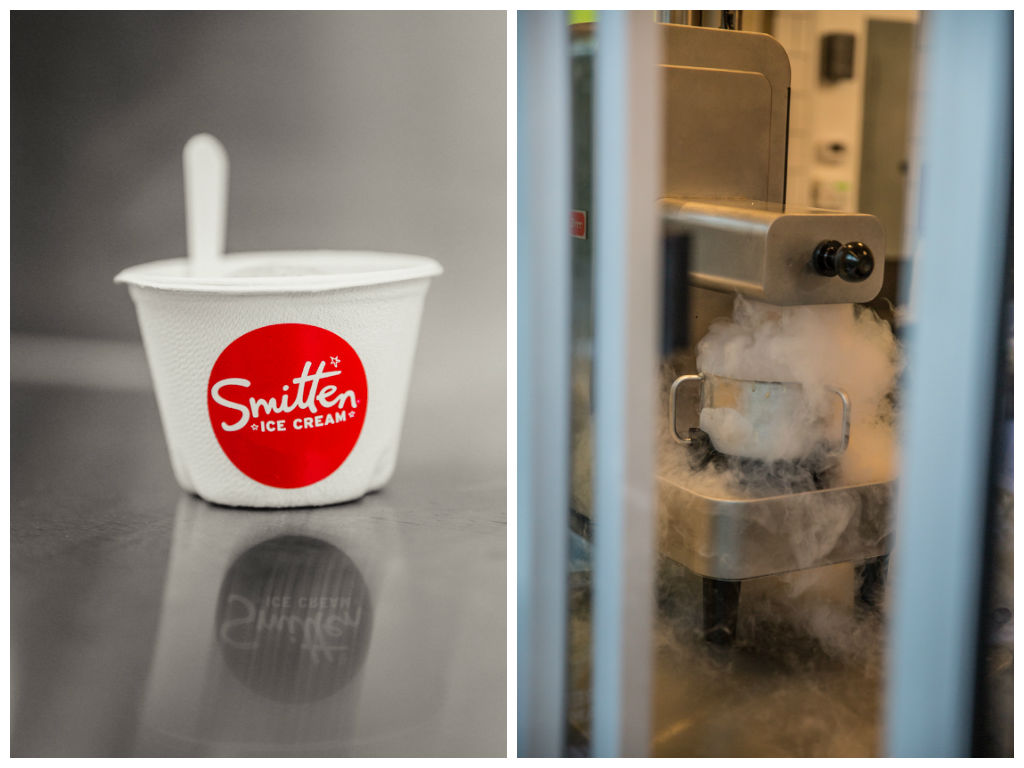 These homemade ice-cream makers are high tech! 🙂 Smitten founder Robyn Sue Fisher was looking for a way to make new, old-fashioned ice cream with healthy ingredients and no preservatives. Robyn discovered that freezing ice cream at super low temperatures could create a smoother product and freeze ice cream in record time. She created a machine that uses liquid nitrogen as her secret weapon. With a rapid freezing cycle, she could make ice cream to-order, without compromising taste for shelf-life.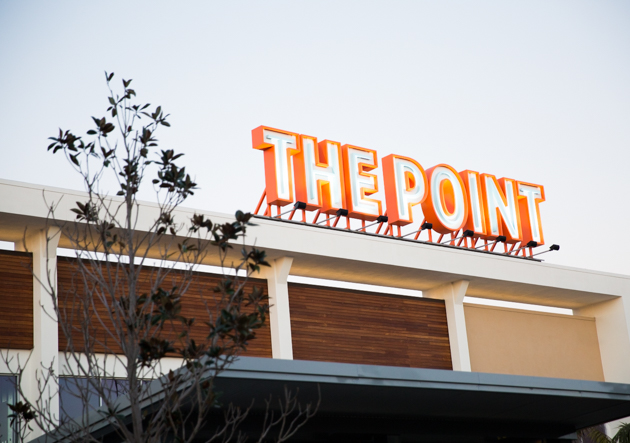 If you need a good workout after all of that ice cream and candy you can stop for a spin class at
SOULCYCLE
or refresh your workout wardrobe at
ATHLETA
and
SIX:02
.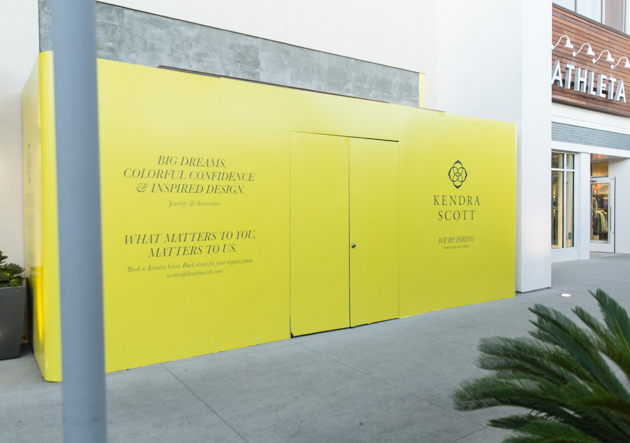 Most of The Point is fully up and running, but I am very much looking forward to the opening of
Kendra Scott
.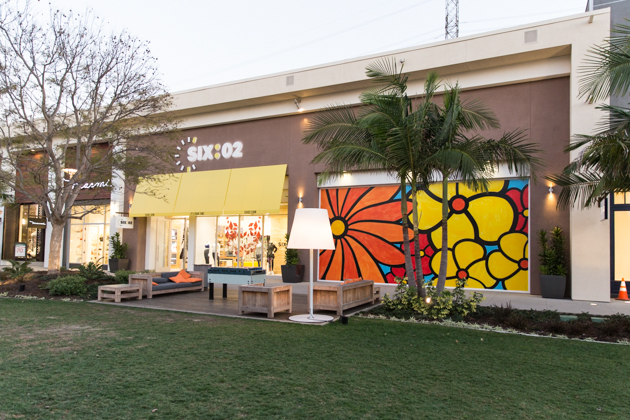 The Point boasts a beautiful open courtyard with plenty of lounging areas and even a foosball table, to entertain the hubby and kids while us girls finish up with our shopping.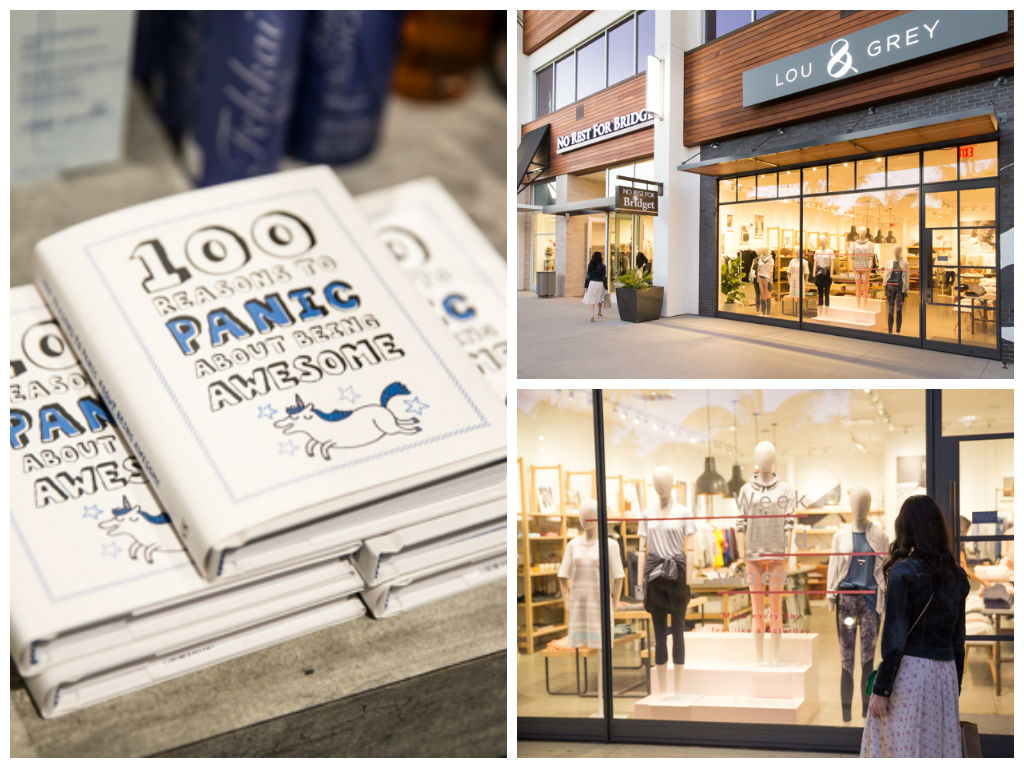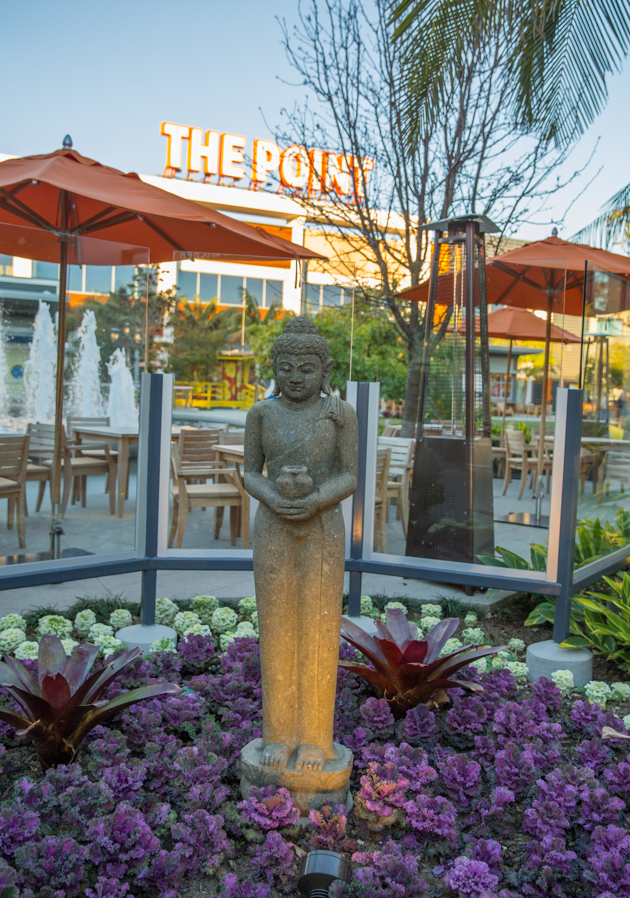 Thank you so much for stopping by!
xoxo,
Lisa