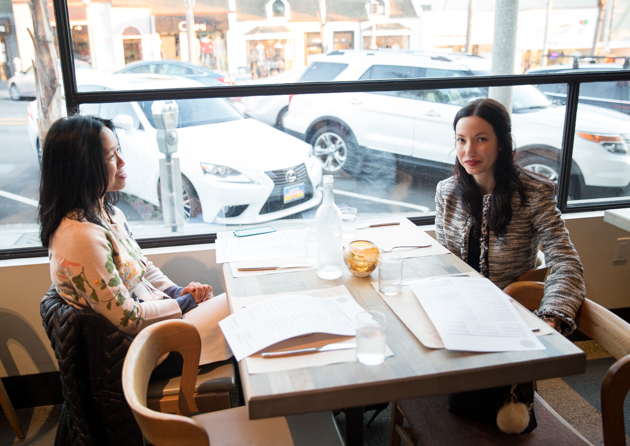 A couple of weeks ago, Mo and I met up with my dear friend and neighbor Mylien (the mom of this cutie and this one too), to enjoy a delicious dinner in Manhattan Beach. If you haven't yet dined at Love & Salt, I would highly recommend it! It's farm-to-table, seasonal menu, is well on par with Gjelina and Salt's Cure.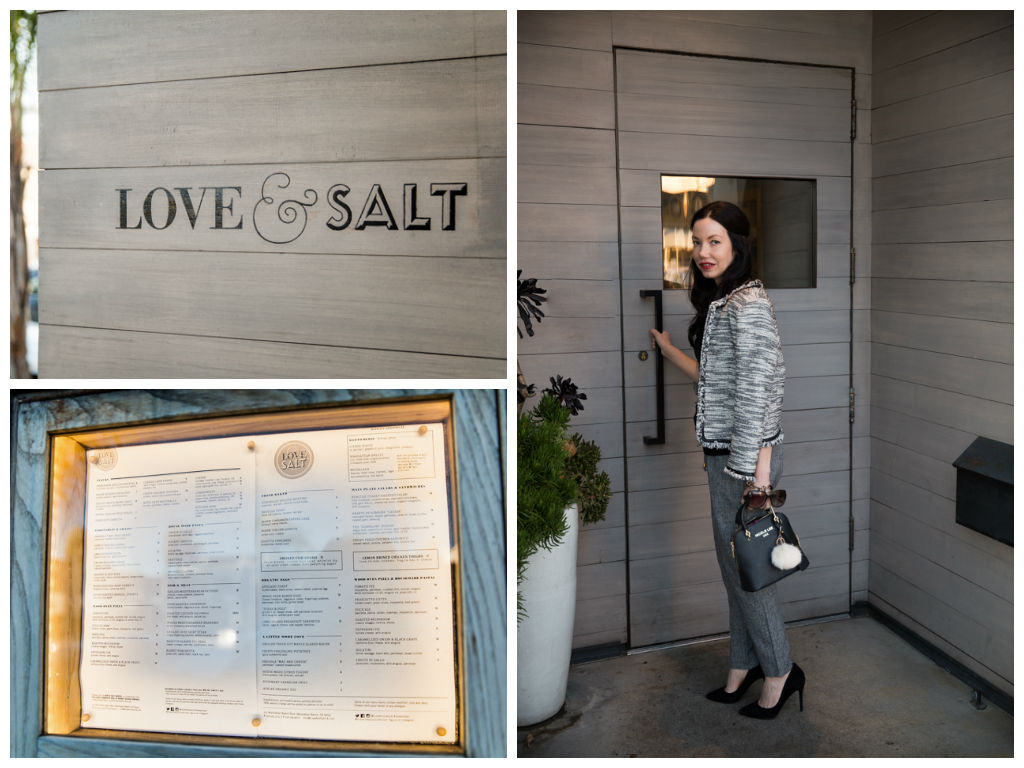 A very easy walk if you happen to live in Manhattan Beach, but well worth the drive if you are visiting the South Bay! Be sure to make reservations in advance though, because the secret is out and this place get's packed by 7 pm!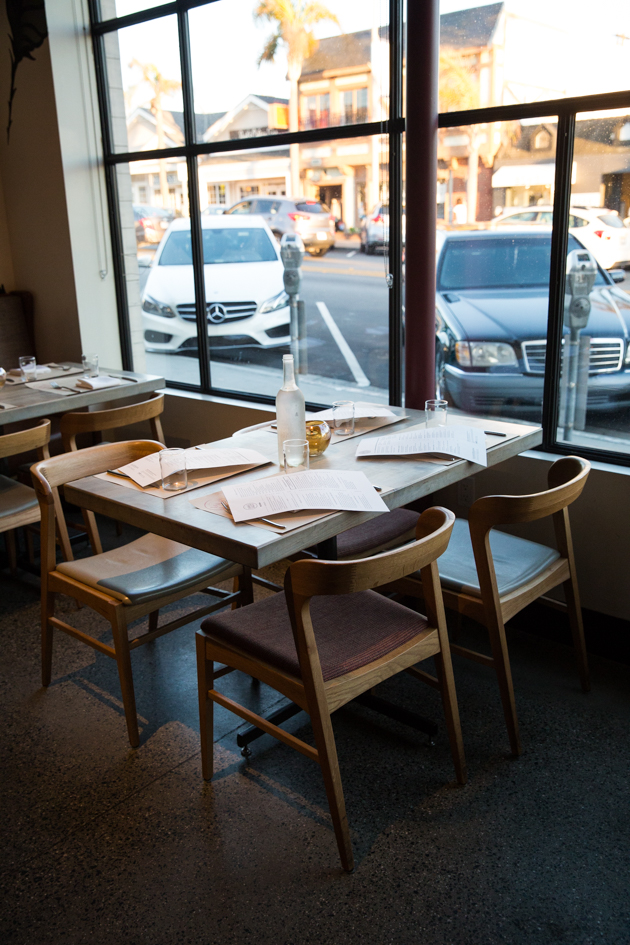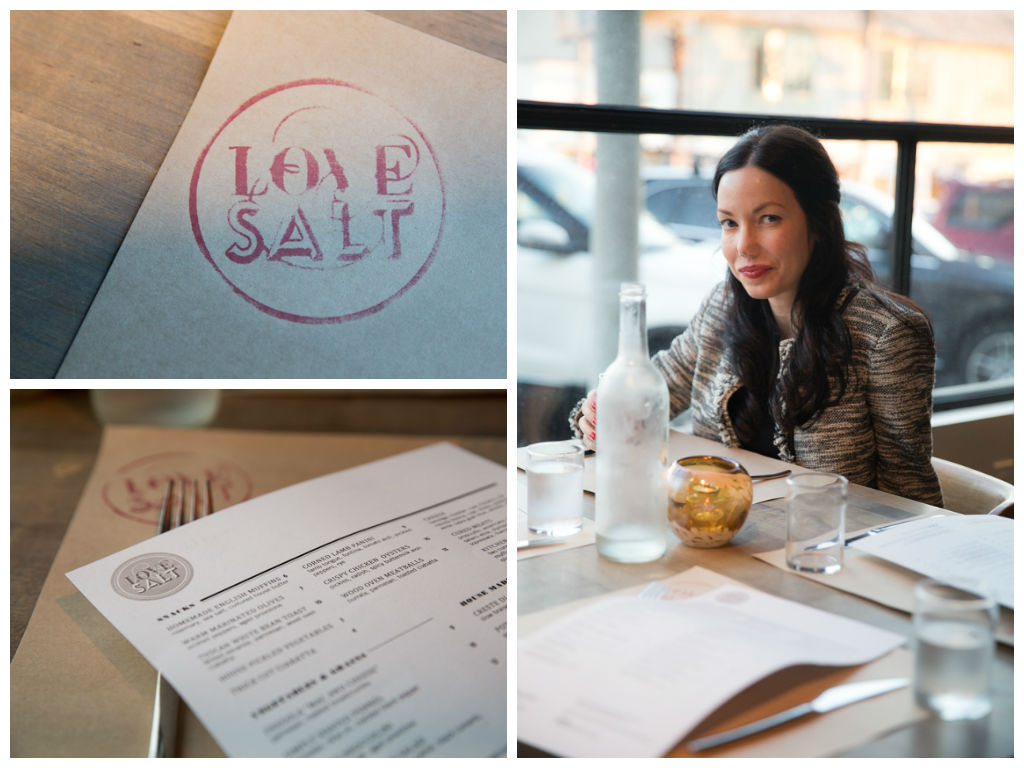 Love and Salt is a family owned restaurant created by father & daughter team Guy and Sylvie Gabriele and Chef Michael Fiorelli. Described as an Italian-inspired restaurant with a California soul, Love & Salt's philosophy is that food only needs two ingredients to be great. I couldn't agree more, although I always like to pair my meal with a glass of wine (luckily they have an excellent selection)!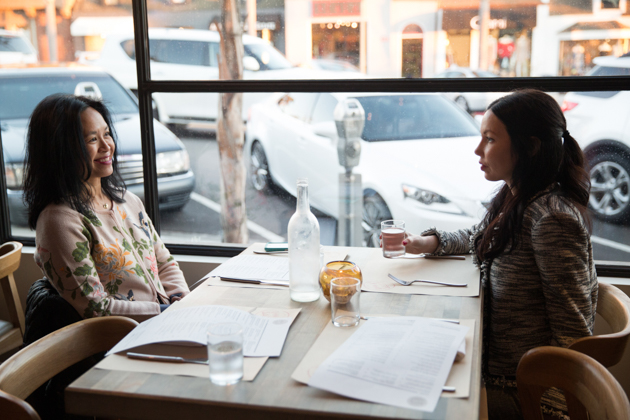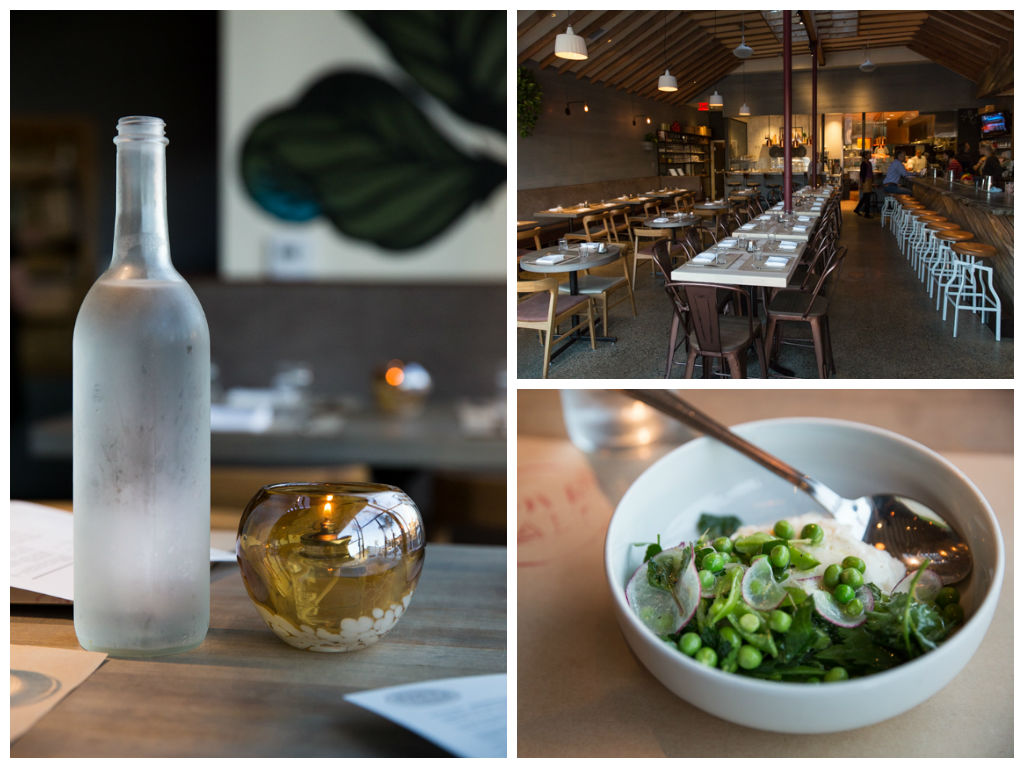 We started with the Spring Peas and Burrata. Garnished with radish, lemon, mint and California olive oil, this dish was a refreshing beginning.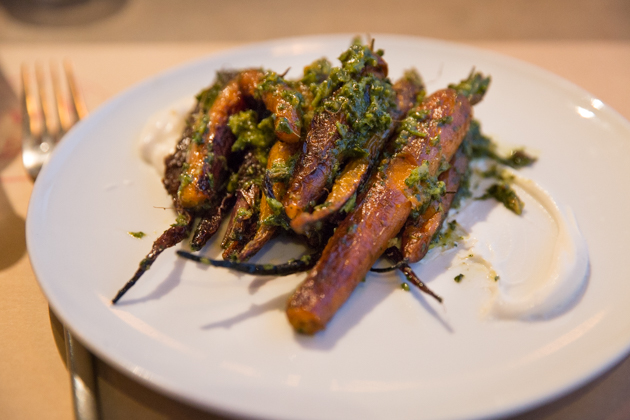 Carrots roasted to perfection. Love and Salt serves dishes family style, but I think I pretty much hogged most of this one. Nom nom.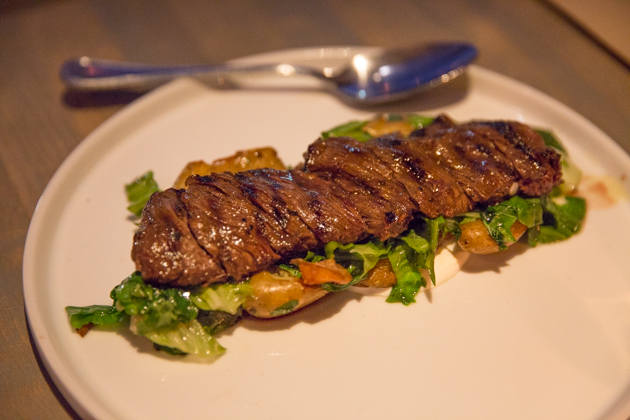 This Grilled 10 oz. Skirt Steak was probably my favorite dish of the night. Served with crispy fingerling potatoes, wilted escarole and crème fraiche, this dish melts in your mouth.
Grilled Rapini with olive oil and shaved Parmesan.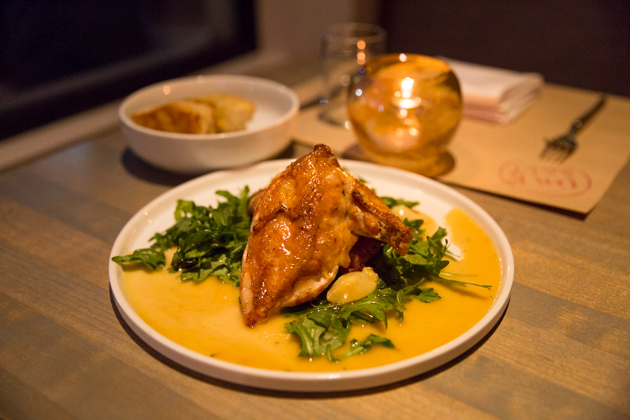 Roasted Half Chicken with natural jus and wild arugula. This dish comes with torn bread, which Mo and I ordered on the side since we are gluten free diners.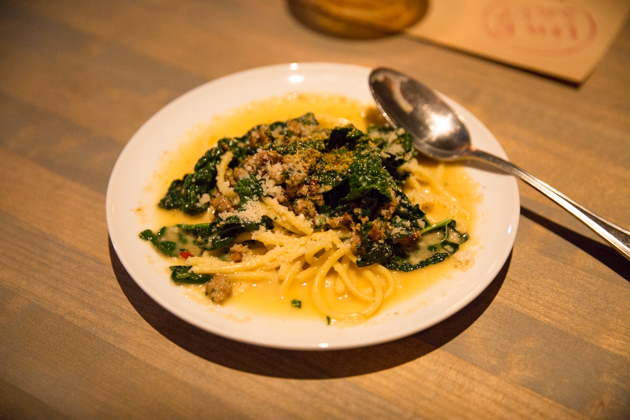 Mylien loved this Bucatini with Fennel Sausage, Black Kale, Parmesan and Bread Crumbs. Love & Salt offers a delicious looking selection of Wood Oven Pizza's and House Made Pastas.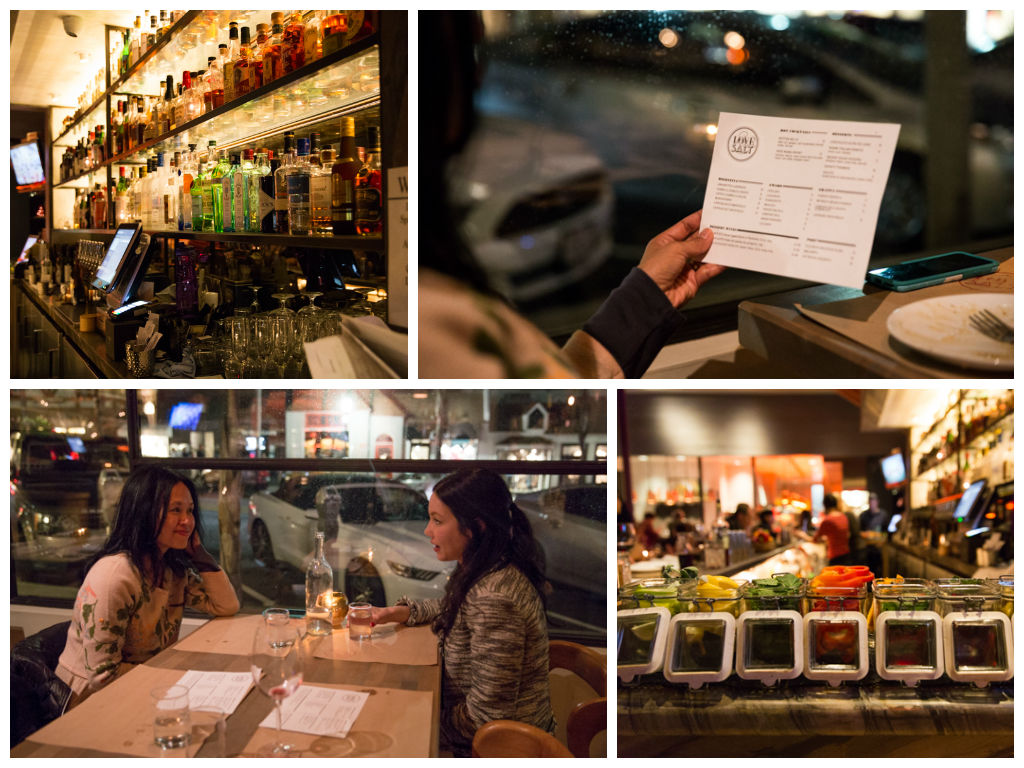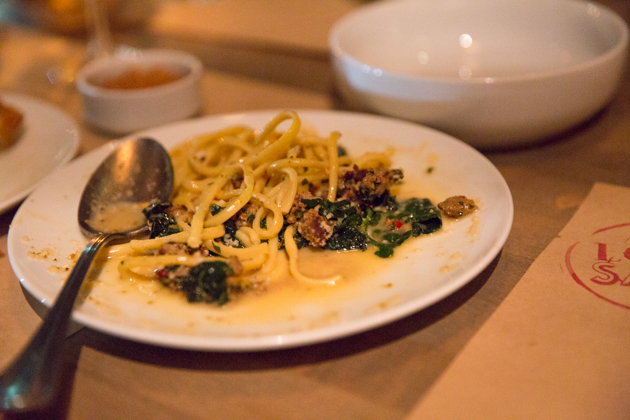 And of course we saved some room for dessert!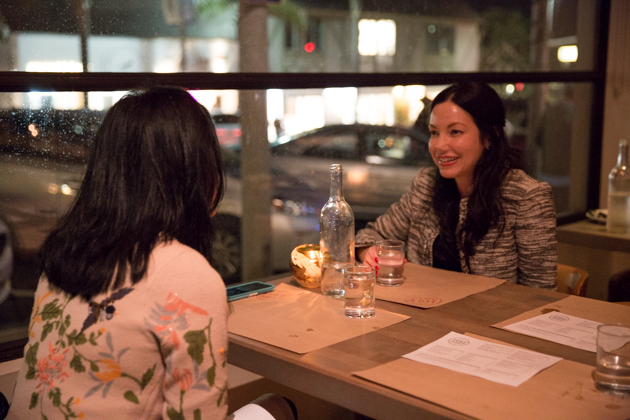 Which was a really good idea!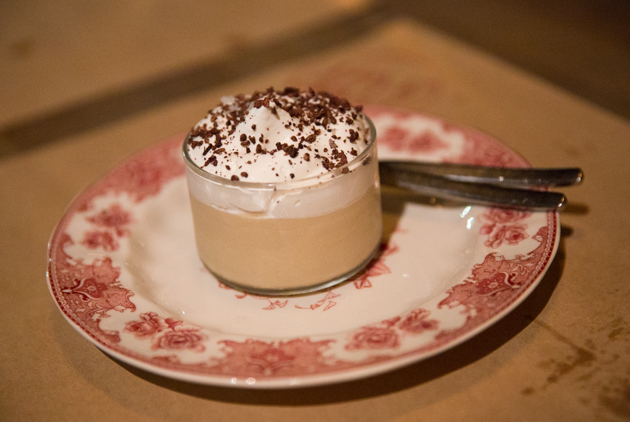 Brown Sugar Pudding with whipped crème, cocoa nibs and sea salt.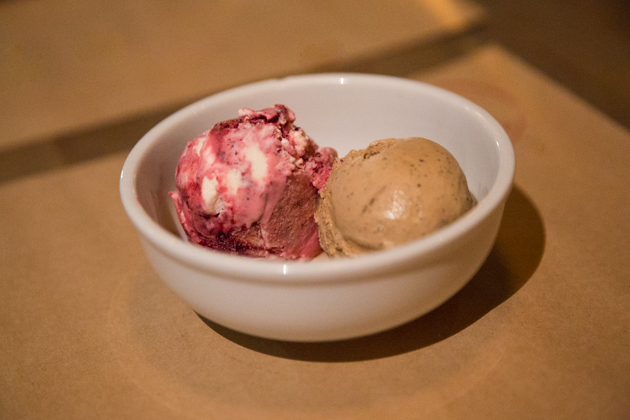 Homemade Gelato (Eureka Lemon and Marionberries and Turkish Coffee).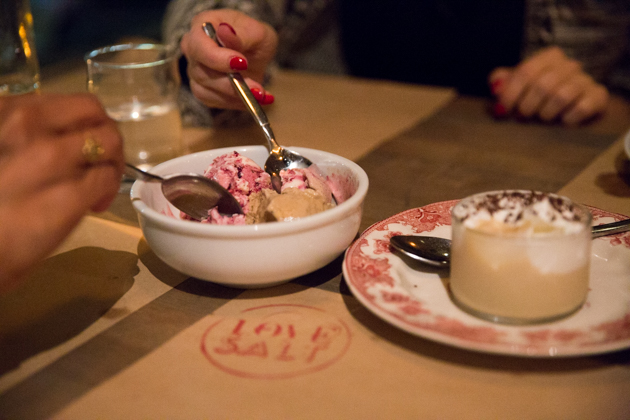 Love & Salt is located at 317 Manhattan Beach Blvd., Manhattan Beach, CA, 90266.
Open daily for dinner starting at 5:30. Saturday and Sunday brunch is served beginning at 10 am to 3 pm and a mid-day weekend menu is available from 3 to 5:30.
Thank you so much for stopping by!
xoxo,
Lisa