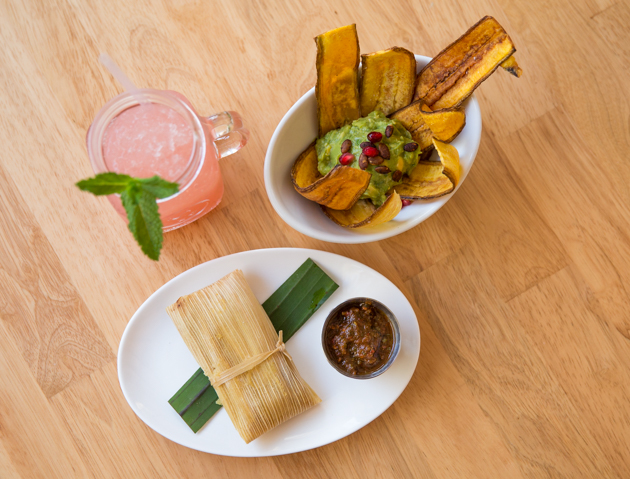 Happy Cinco de Mayo! Last Friday Mo and I got to try out the new healthy Mexican eaterie, Tocaya Organica.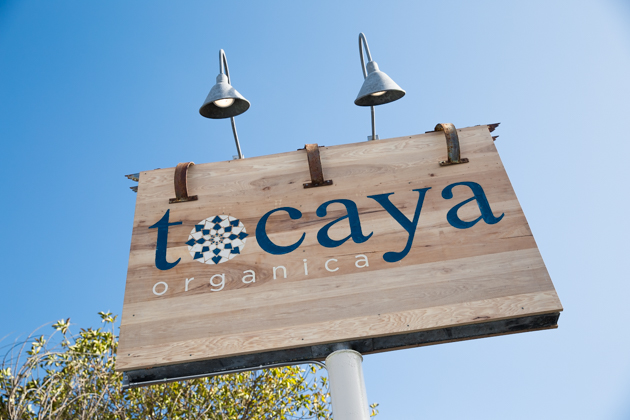 This sister restaurant to
Toca Madera
just opened a few weeks ago and let me tell you, it did not disappoint!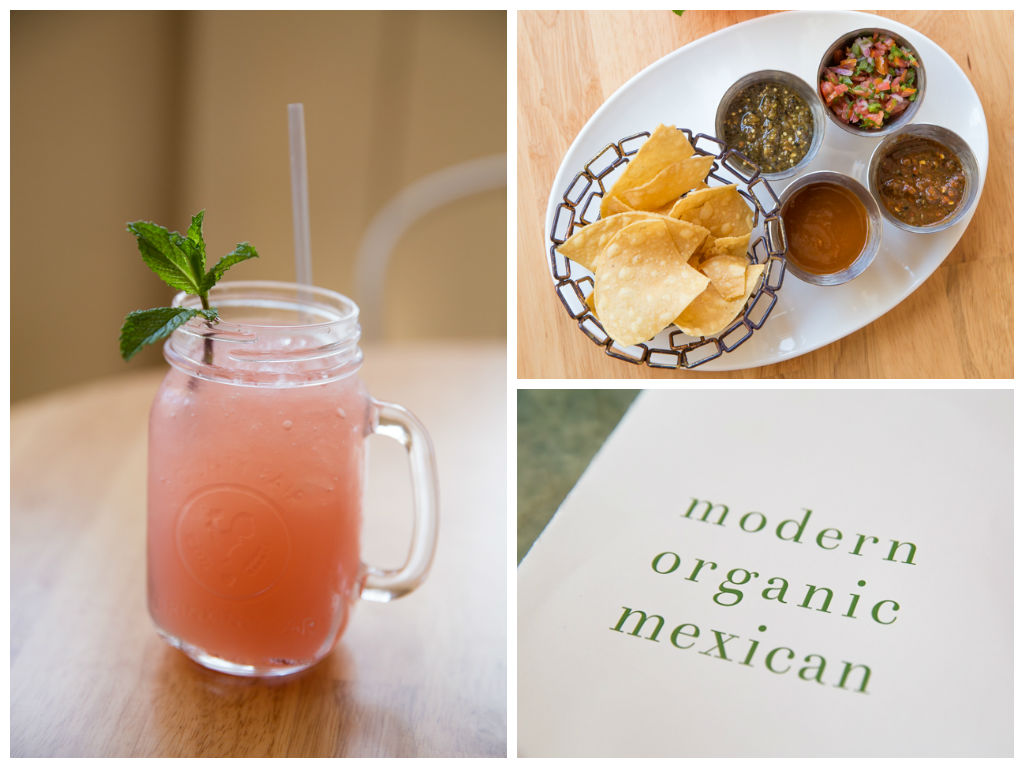 It's rare to hear the words organic and Mexican food in the same sentence, so of course I was exciting to give Tocaya a go. The restaurant is committed to using whole food ingredients, sourced from sustainable environments.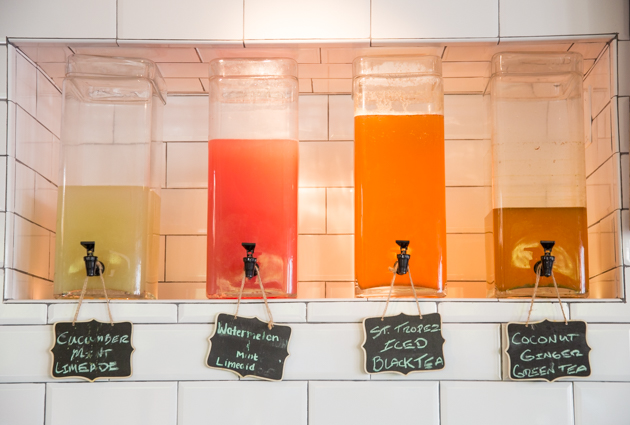 A refreshing selection of house made iced teas and limeaid's are available.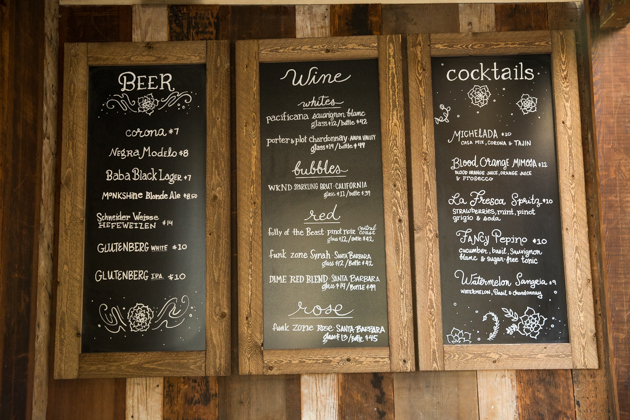 As well as potent potables!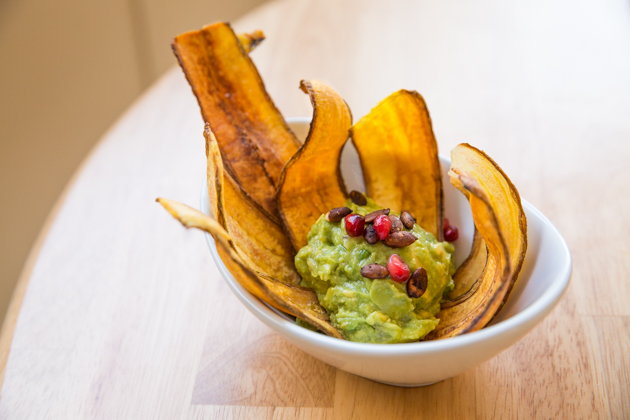 The Guacamole made with locally sourced avocados, pomegranate seeds, lime pepitas, jalapeño, and cilantro is served with house-made crispy plantain chips.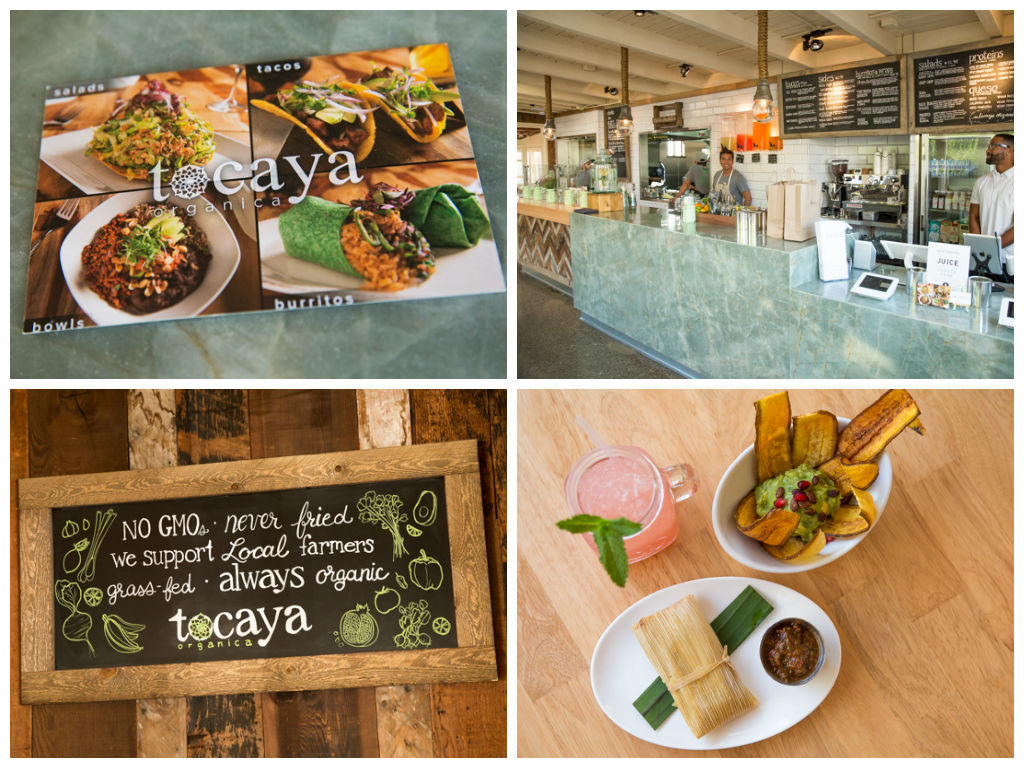 Tocaya is committed to local farmers and uses no gmo's! The menu features grass-fed meats, free-range poultry, sustainable seafood and organic, locally sourced, fruits and vegetables. Vegetarian and vegan options are available with a creative selection of tacos, bowls, salads and wraps.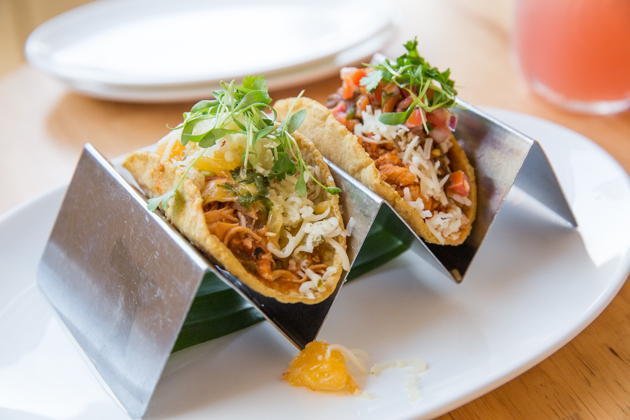 These tacos were sooo yummy! We had the Orange Citrus (with chicken, queso manchego and serrano chile) and The Everyday (with turkey picante, queso manchego, pico de gallo, salsa roja and cilantro).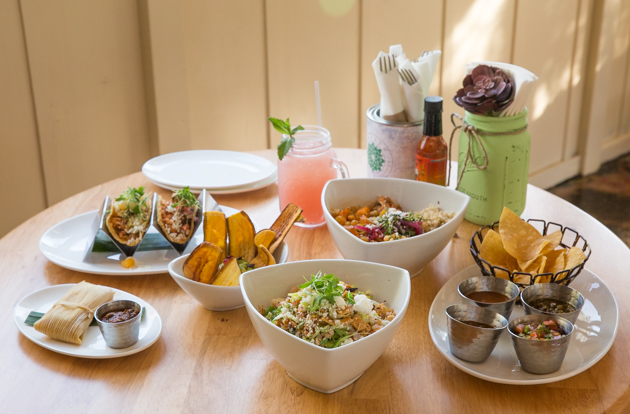 A menu key let's you know which dishes are gluten-free (most of the menu except the wraps), vegetarian, vegan or spicy.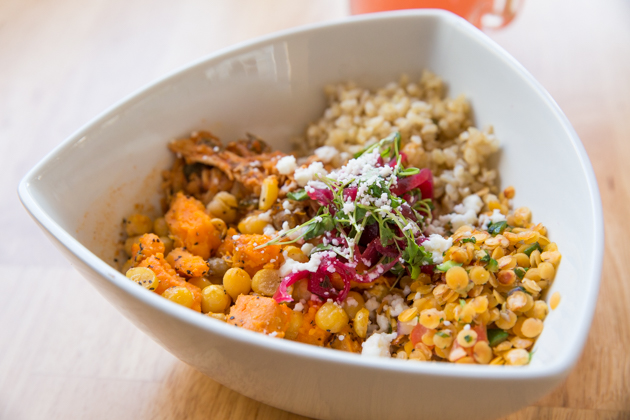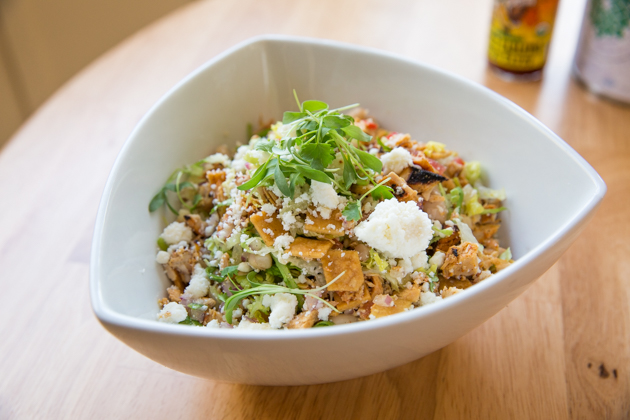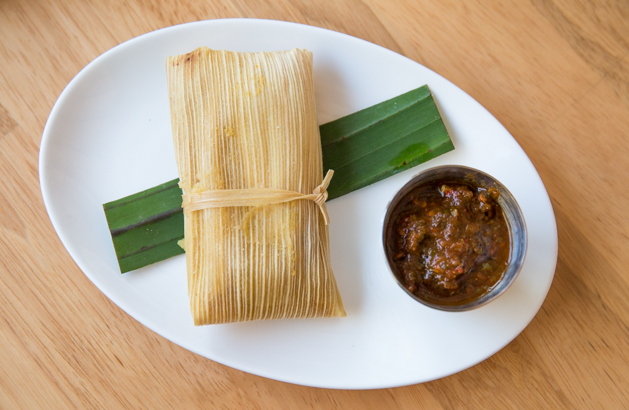 This Sweet Corn Tamale, with roasted pasilla chiles & fresh sweet corn, was probably my favorite dish of the night. It's served with fire-roasted tomato salsa & avocado tomatillo sauce. I think it was Mo's favorite too because I almost had to wrestle him for the last bite. 🙂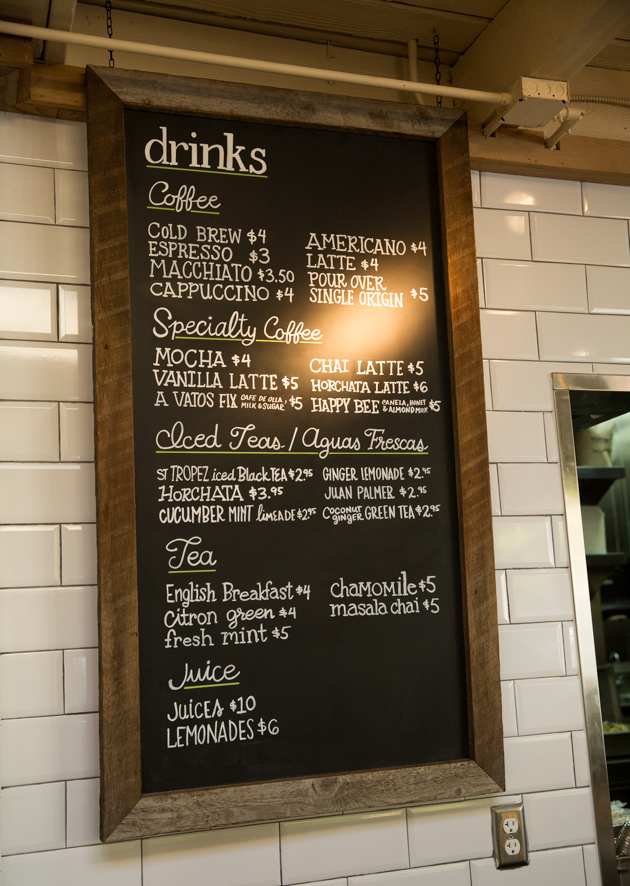 And if you're still in the mood for something sweet after you tamales you can order a Mocha or Horchata Latte.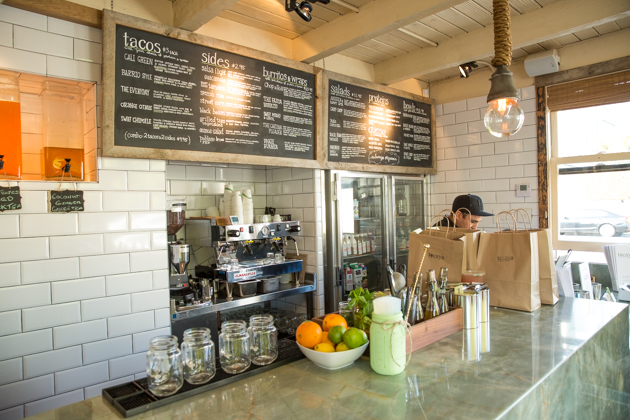 Tocaya Organica offers take out and catering. Their warm and friendly staff was gracious and eager to offer menu suggestions and answer our questions.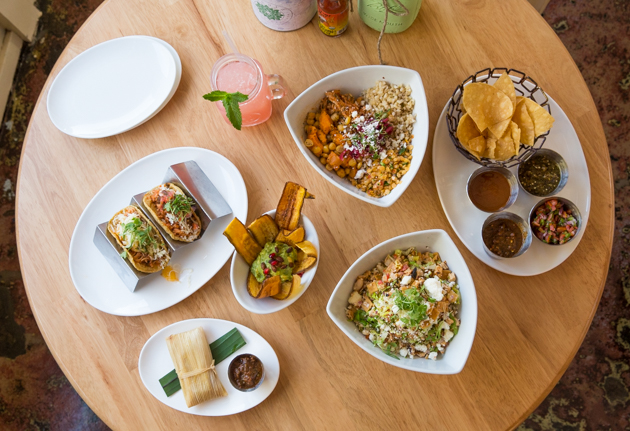 Tocaya's executive chef Raymond Alvarez, says " "Our kitchen looks like a farmer's market; lots of fresh tomatoes, chiles, pineapples, and fresh herbs everywhere." Alvarez is "proud to be a part of what Tocaya Organica stands for: combining fresh and sustainable ingredients with age-old cooking techniques to create dishes that are high quality, but served fast at a reasonable price point."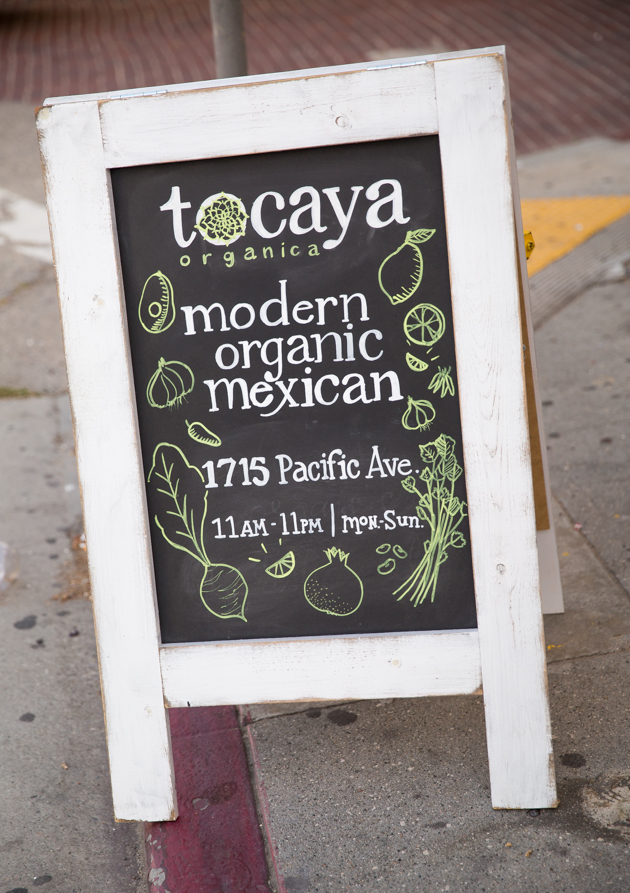 Tocaya Organica is located at 1715 Pacific Avenue, Venice 90291.
Open daily from 11 am to 11 pm.
Thank you so much for reading!
xoxo,
Lisa