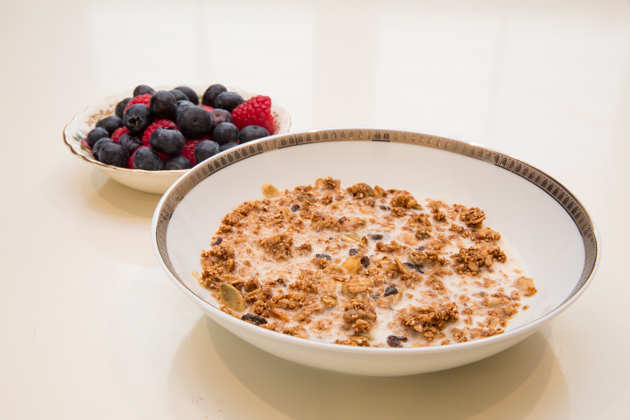 Breakfast has always been one of my favorite meals of the day, but since going gluten-free many years ago, my options have been slightly limited.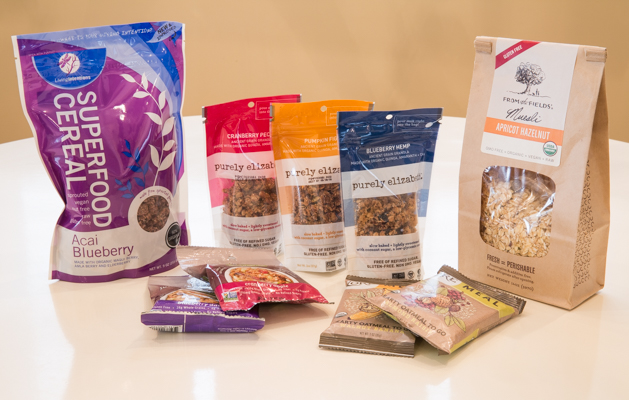 It's been exciting to see more and more gluten and grain free breakfasts items pop up on the market. After much label reading and sampling, I've narrowed down a few of my absolute favorites to share with you.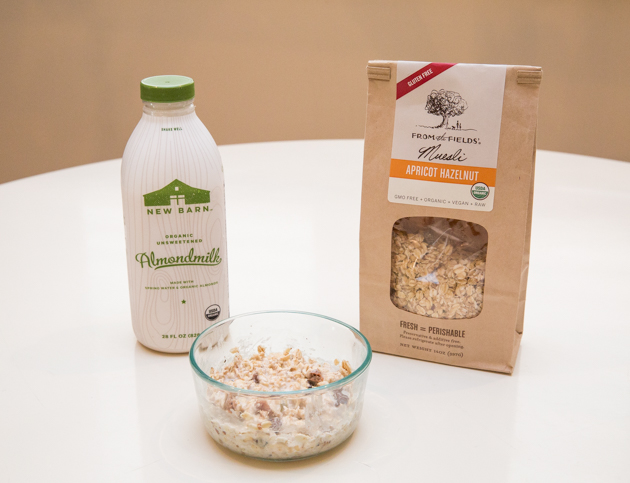 I think I first discovered Muesli on the decadent breakfast buffet's at some of the amazing European hotels I've had the luxury to stay at. Gluten-free Muesli, seems to be pretty easy to find in London and Scotland, but it's a different story here in the US. I was thrilled to find From the Fields and fell in love with their Apricot Hazelnut flavor. They also make a Currant Rose Muesli and a Chai Currant Oatmeal, both of which I can't wait to try! You can find From the Fields at Whole Foods, or on their site here.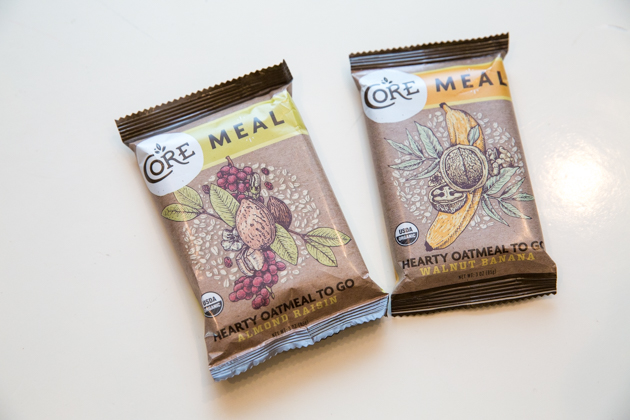 These Core Meal bars were introduced to me by one of my yoga teachers. My nearest Whole Foods is just across the way from my yoga studio, so of course I always end up running into my instructors and fellow students after class. I went to buy one of my other favorites and ran into Angela who suggested these. The rest is history, because I must eat one of these almost every day now!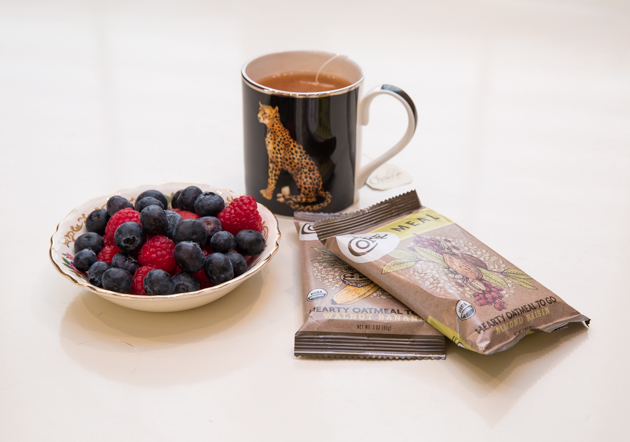 Flavors include Almond Raisin, Cashew Cacao, Banana Walnut and Sunflower Carob. The Almond Raisin flavor is highly addicting and barely stays on the shelves.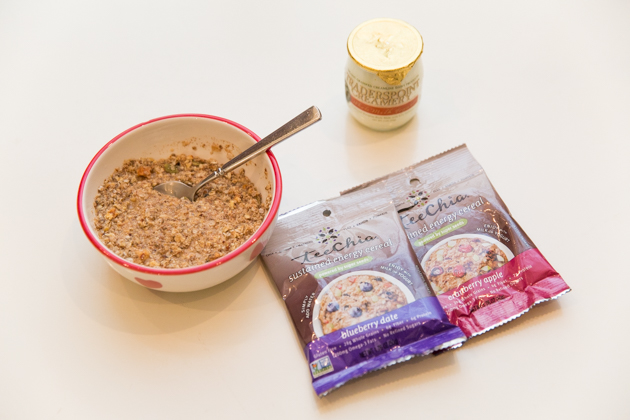 If you're looking for a hot cereal, TeeChia is the way to go! Described as a "sustained energy cereal," TeeChia is made with six organic super seeds: organic chia, flax, quinoa, amaranth, ramon and pumpkin seeds. It's blended with gluten-fee rolled oats and sweetened with fruits, for what is truly a nutritional and delicious breakfast. And yes, I would agree about the sustained energy!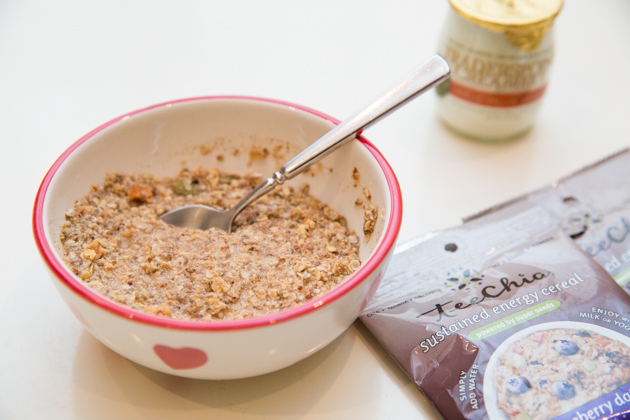 TeeChia comes in two flavors: Blueberry Date and Cranberry Apple. You can buy a large bag, or single serving packets. I'd recommend both flavors! Nom nom.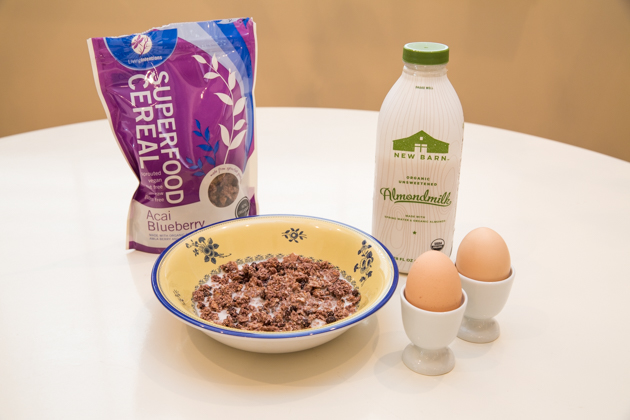 Living Intentions SuperFood Cereal can be eaten with milk or yogurt, or as a crunchy snack (or dessert topping).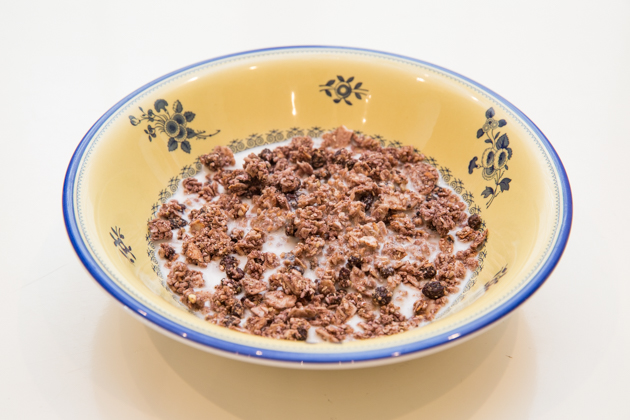 Choose from five flavors: Acai Blueberry, Cacao Crunch, Radiant Raspberry, Hemp & Greens and Chia Ginger.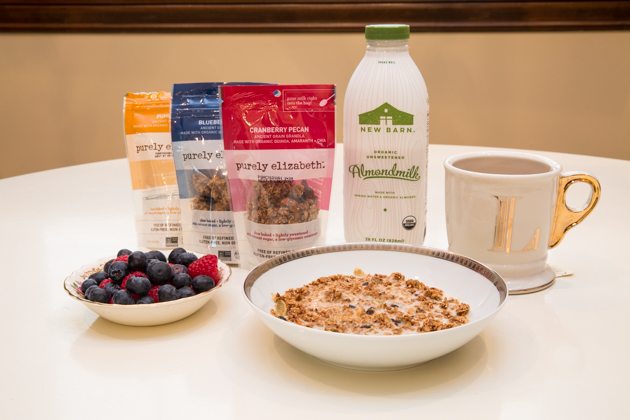 Purely Elizabeth is purely delightful! I convinced Mo to sample all of the cereals while we were shooting (it wasn't too hard) and I think this was his favorite. Not hard to believe, because it truly tastes like desert. You can eat it for breakfast of course, but it could also be a delicious topping for yogurt or a berry cobbler!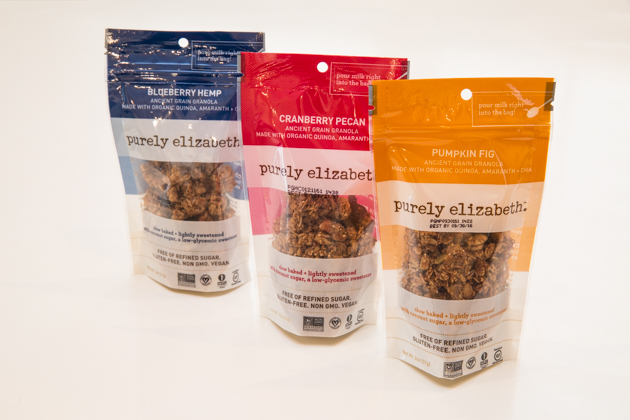 Chose between Blueberry Hemp, Cranberry Pecan and Pumpkin Fig. Sorry, but I can't tell you which is my favorite as they are all super yum! Check out these flavors and the rest of Purely Elizabeth's product line, on their site here.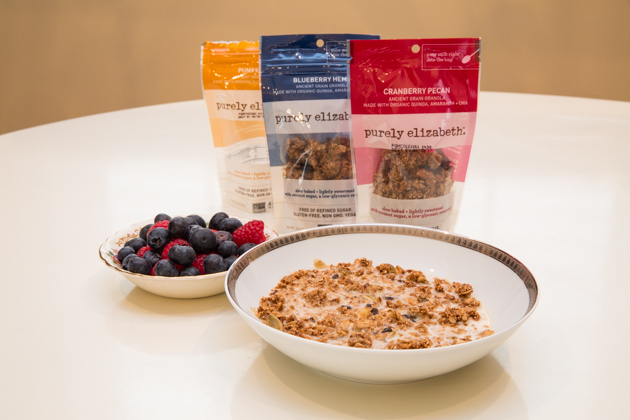 I hope you enjoy these yummy gluten-free breakfast options! Please let me know what you think and share your favorite gluten-free breakfast options in the comments below. I'm always up for a healthy new gluten-free option for my favorite meal of the day!
Photos by Mo Summers.
Thank you so much for reading!
xoxo,
Lisa