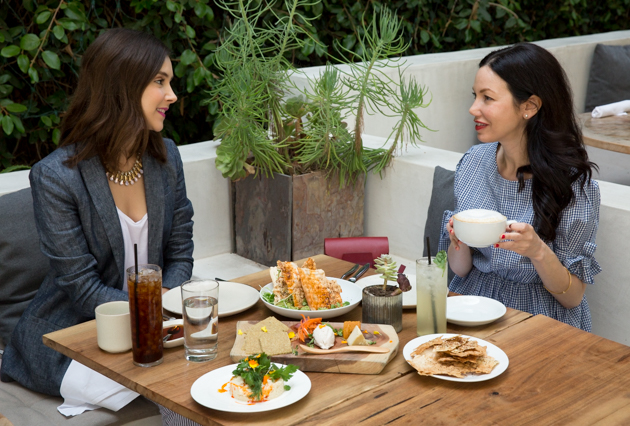 Last month, Kali, Mo and I got together for an early dinner at Plant Food and Wine in Venice Beach. If you've been reading my blog for awhile, you might already know what a big fan I am of Chefs
Matthew Kenney and Scott Winegard
. Their seasonal, locally sourced, cuisine is always delicious and each dish is plated like a work of art!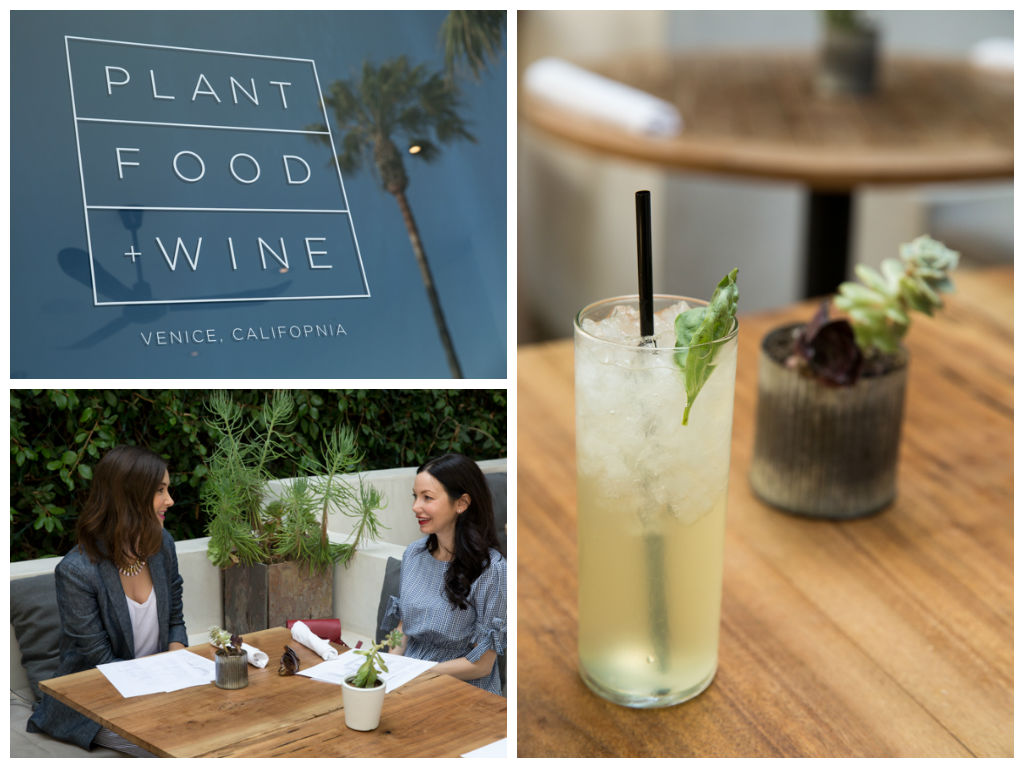 Kali
and I had so much to catch up on and we never seem to get together often enough!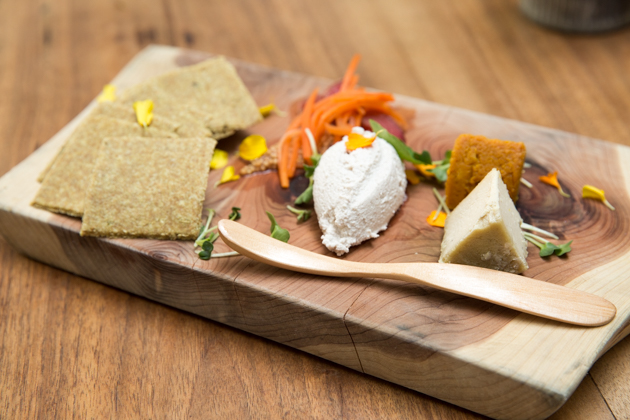 We started with a Flora Artisanal Cheese Board, served with mustard seeds and almond-fennel crackers. This cheese was nuts! No really, it's made with nuts and it's completely dairy-free. And the almond-fennel crackers are gluten-free (as is a good portion of the entire menu)!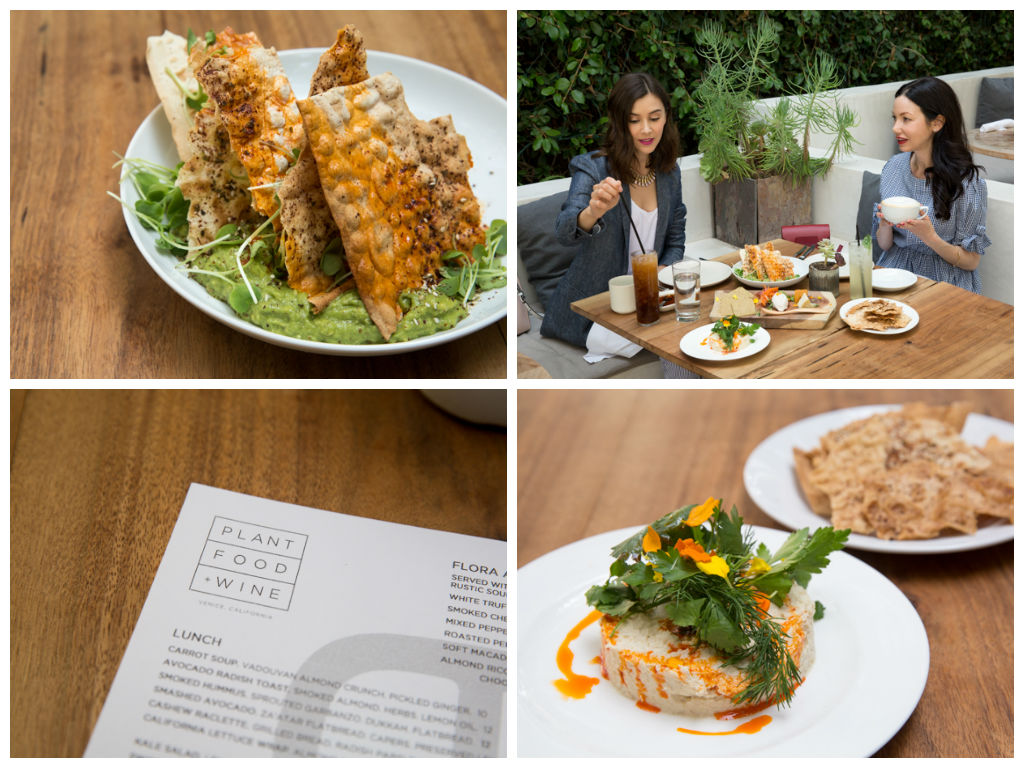 We also had an order of Smoked Hummus made with sprouted garbanzos and herbs and the Smashed Avacado with Za'atar Flatbread.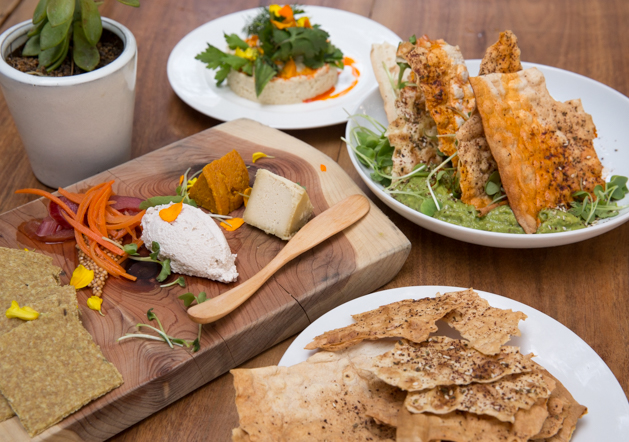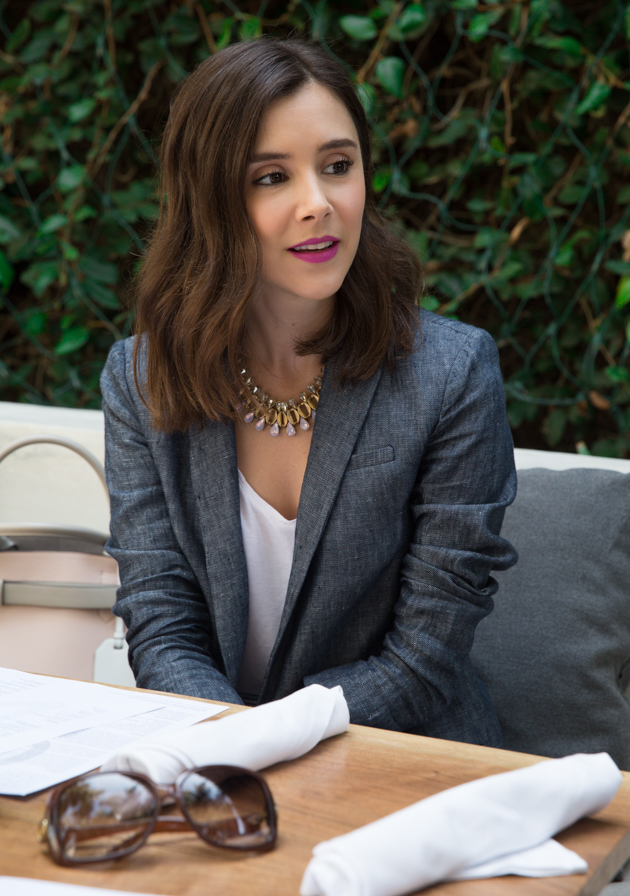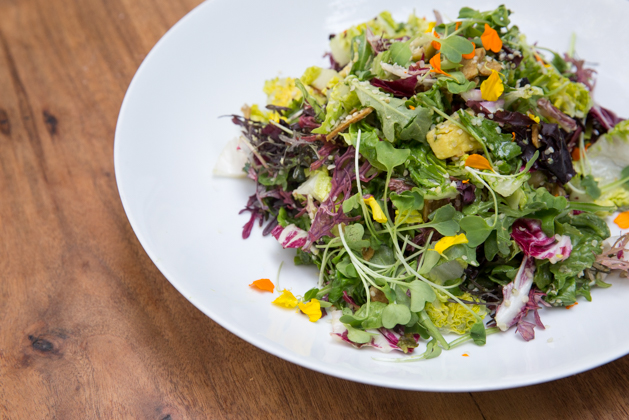 The MK Salad is a delicious combination of mixed greens, sprouts, avocado, dulse, hemp seeds, olives and lemon dressing. So refreshing in this warm LA weather!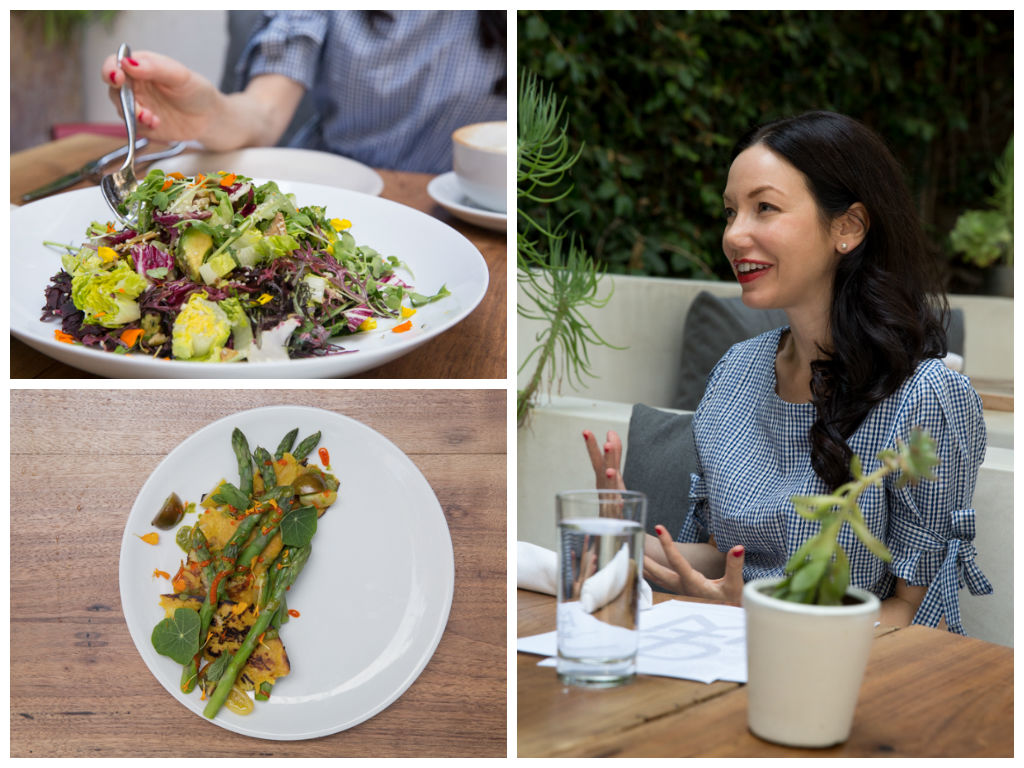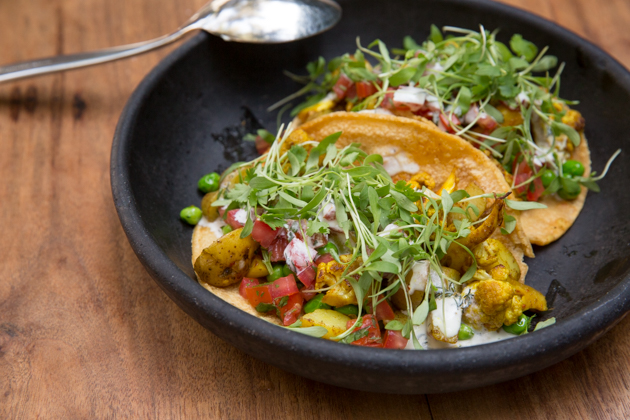 Kali and I devoured these Curried Cauliflower Tacos topped with Dill Raita, Pico de Gallo and Cilantro. Nom nom.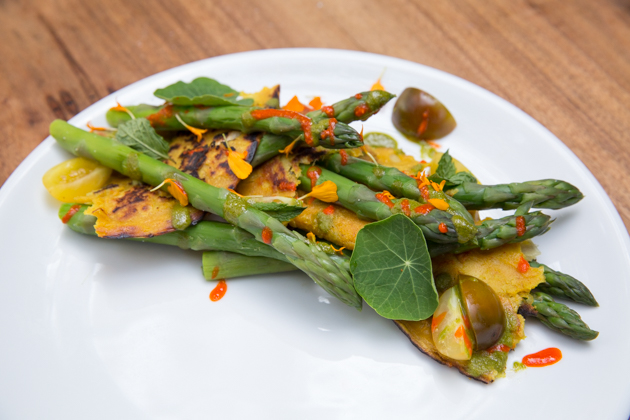 The Socca was my favorite dish of the night (and Mo's too). It's basically a pancake made from roasted leeks and chickpeas, and served with Asparagus, Mint Pistou, Cherry Tomatoes and Fermented Fresno.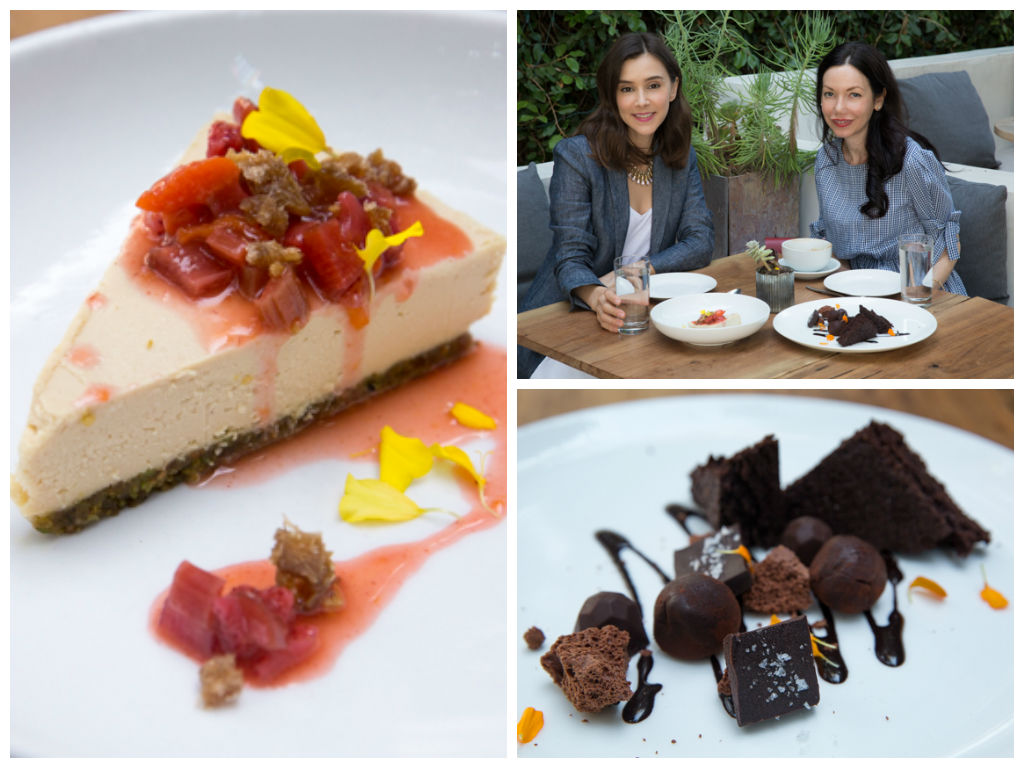 And what kind of bloggers would we be if we didn't save room for desert? We split the Passion Fruit Cheesecake made with a pistachio crust, candied ginger and a rhubarb compote, as well as a Chocolate Plate. The latter was a delightful combination of Brownies, Bon Bons and Truffles. Gluten-free bliss!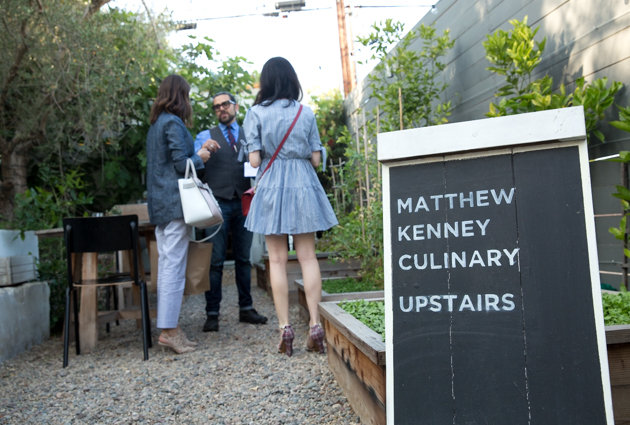 After dinner we were given a tour of the grounds and culinary school by Plant Food and Wine's General Manager,
Joey Repice
. Some of the herbs and produce used in the menu are grown right outside in their edible garden.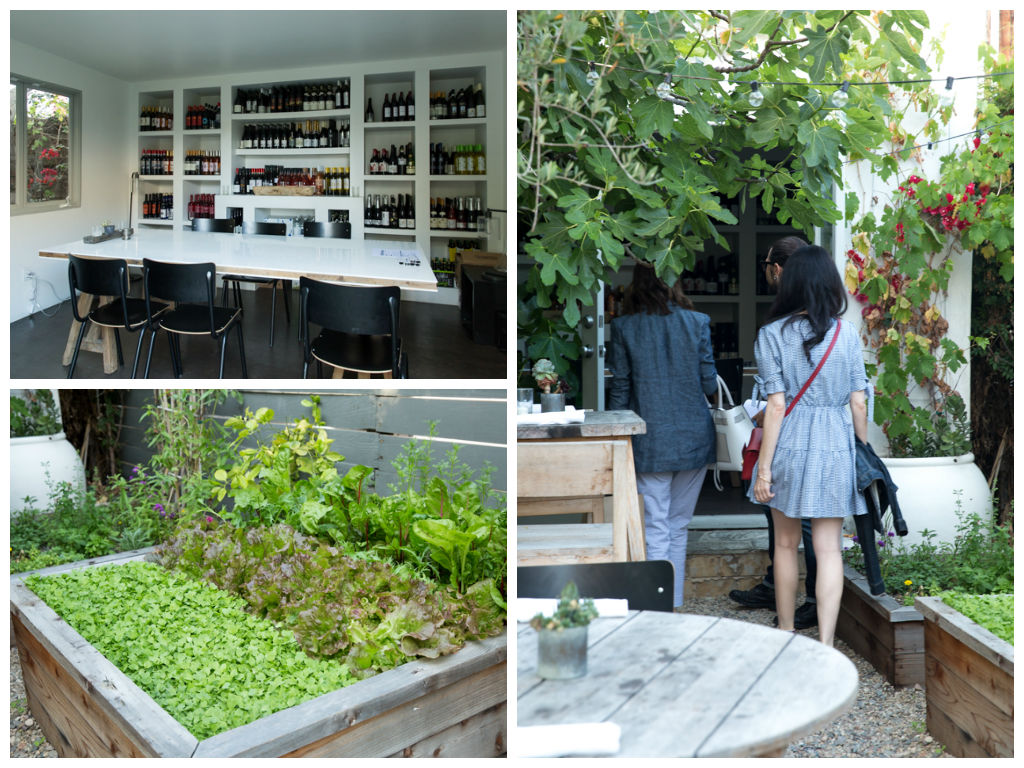 The garden features a fabulous wine room, which can be booked for private parties or tastings.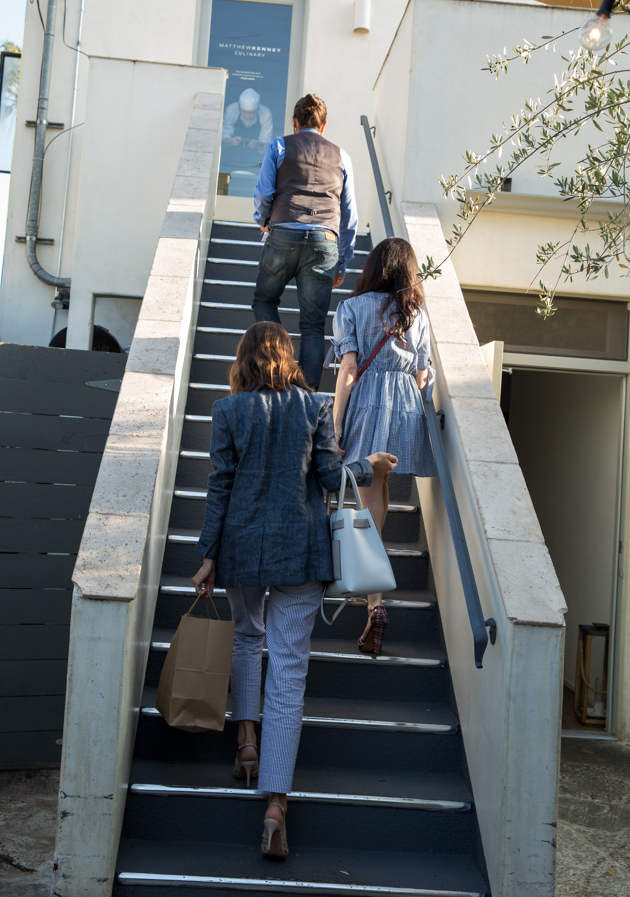 Then we made our way upstairs to the Culinary School. If you look closely at the top, you can see one of the chef trainee's taking a photo of her work. She's using the natural light through the window… I guess bloggers and chef's have a lot in common after all.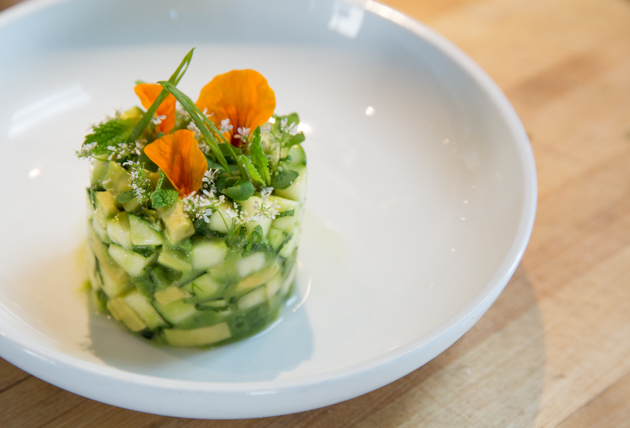 And what a gorgeous masterpiece it is!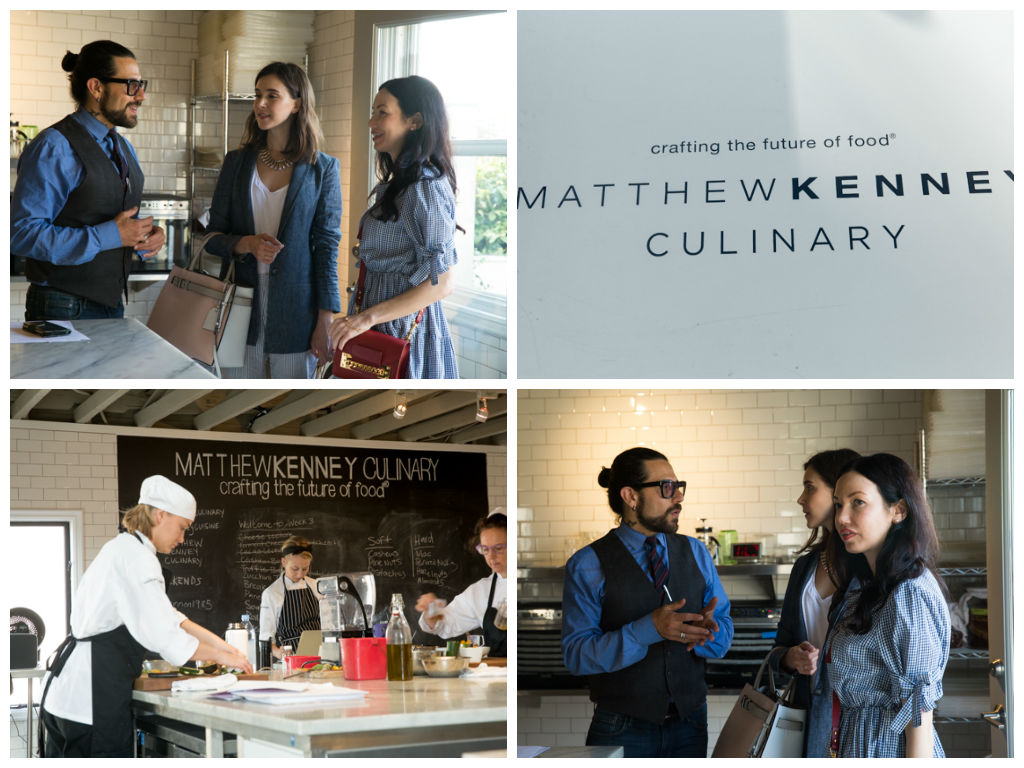 In addition to the culinary school, Plant Food and Wine offers one day (or evening) cooking classes. You can request more info
here
.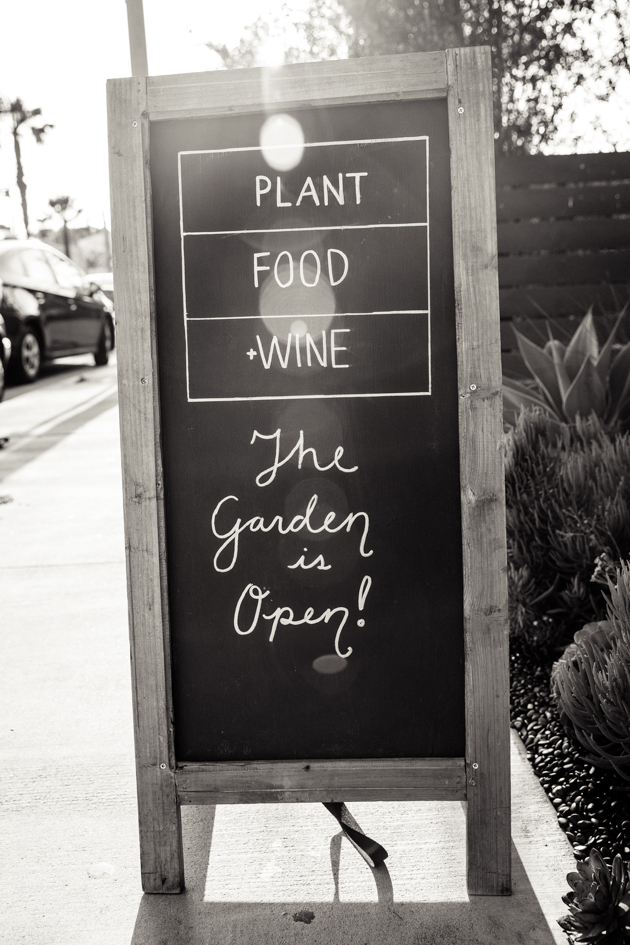 You can visit Plant Food and Wine at 1009 Abbot Kinney Blvd in Venice Beach. They also have a
Miami location
.
Open daily. Monday thru Friday, 12 pm – 10 pm. Saturday and Sunday, 11 am – 10 pm. Call for reservations (310) 450-1009 or book online through Open Table
here
.
Thank you so much for stopping by!
xoxo,
Lisa