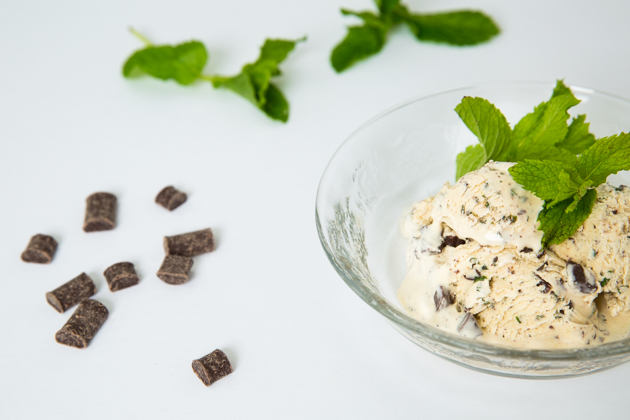 Happy Friday! If you've been reading my blog for awhile, you might have heard me mention once (or a half dozen times) how much I love ice cream! Well, not only do I love to eat ice cream, but I really love to make it too. This homemade Mint Chocolate Chip Ice Cream Recipe is special to me, not only because it's ice cream, but also because it's super healthy and nutrient dense.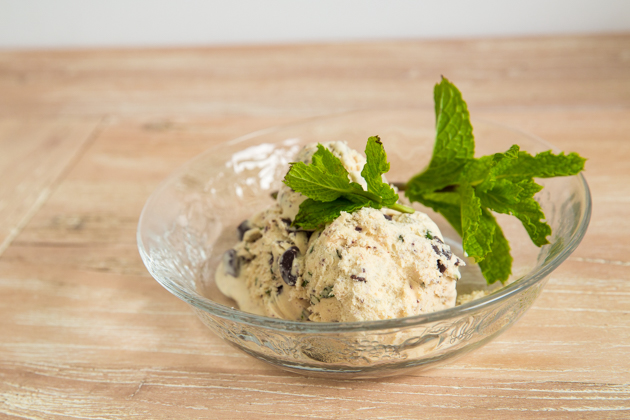 It's made using raw cream and egg yolks and maple syrup instead of sugar. The raw cream and egg yolks are rich in healthy fats and fat soluble vitamins… much more nutritious than anything you will find in the store. And did I mention this recipe is also delicious? My company the other day said it was the best ice cream they've ever had!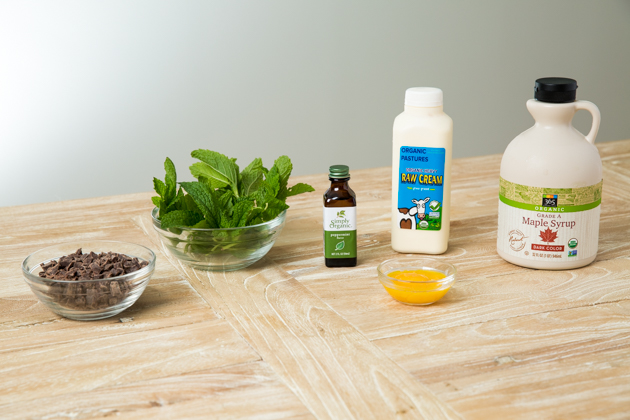 What you will need:
2 cups raw cream (I used Organic Pastures)
1/3 cup maple syrup
2 organic egg yolks
1 bunch of fresh mint leaves
2 tsps. peppermint extract
2 tsps. arrowroot powder (not pictured)
1 cup finely chopped chocolate (I used Enjoy Life)
***Use organic ingredients where possible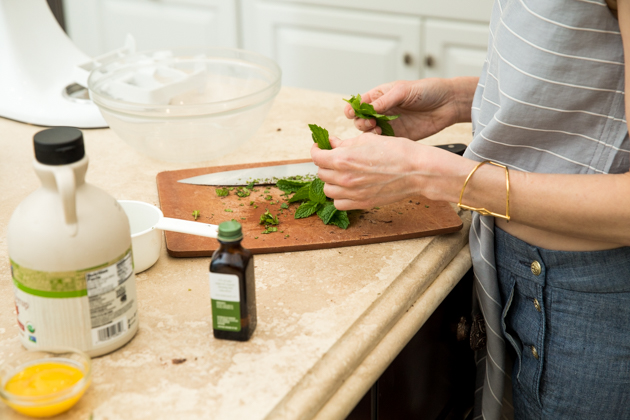 Finely chop the mint leaves and chocolate.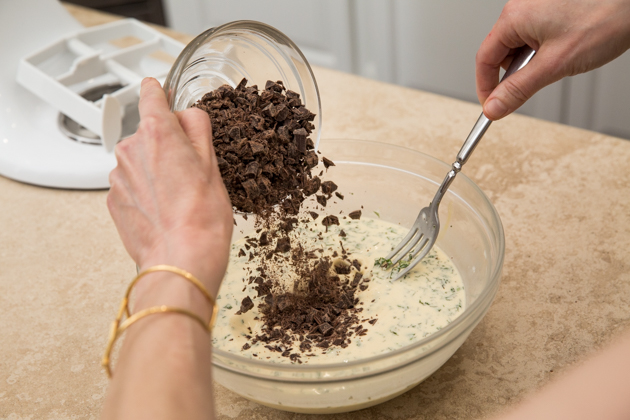 In a large mixing bowl, combine the egg yolks, cream, maple syrup,peppermint extract and arrowroot with a fork. Mix well and then fold in the chopped chocolate and mint leaves.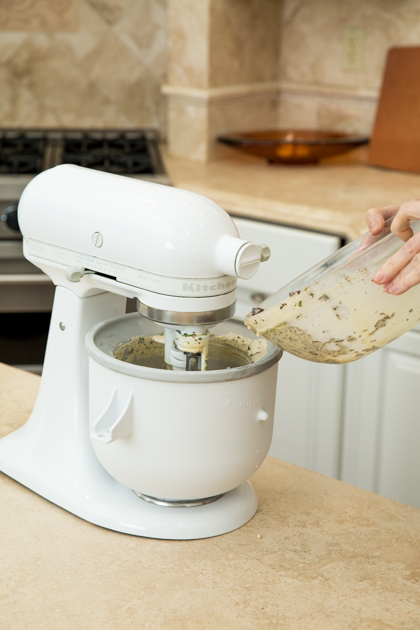 I use the Kitchen Aid Ice Cream Maker attachment which is very easy to use. Just make sure to place it in the freezer at least 15 hours ahead of time.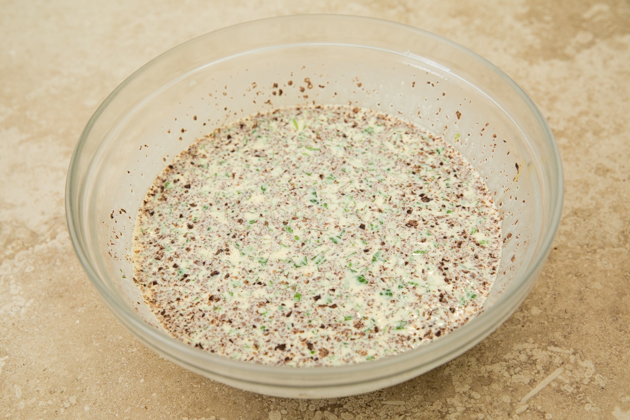 Shop Ice Cream Makers here: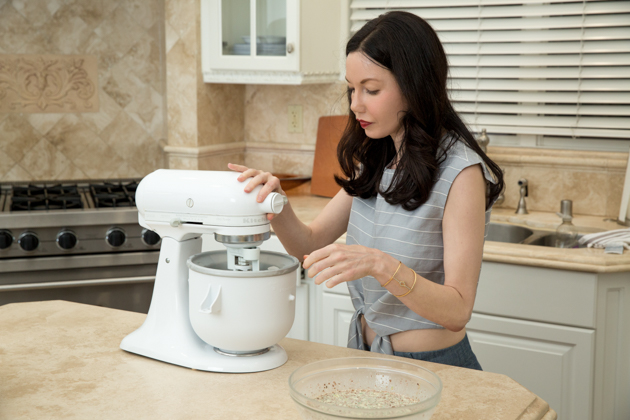 Turn the ice cream maker on and then pour in your mixture. Let it churn until it thickens… usually about 10 to 15 minutes. Remove the churned ice cream from the ice cream maker and place in a freezer safe container. Let it set for 4 to 6 hours before serving. And there you have it… homemade mint chocolate chip ice cream! Nom nom.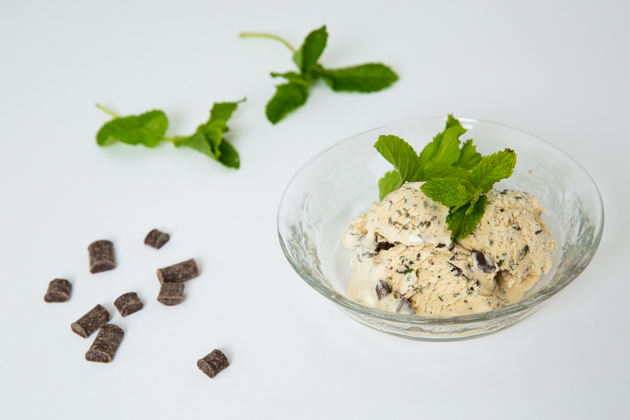 Do you make homemade ice cream? Please share your favorite recipes!
Photos by Mo Summers.
Thank you so much for stopping by!
xoxo,
Lisa
Let's Connect!