Happy Friday! Hope you are having a fabulous week! If you've been following my blog for any length of time, you've probably heard me mention once or twice how important it is to me to purchase items that I can wear multiple ways.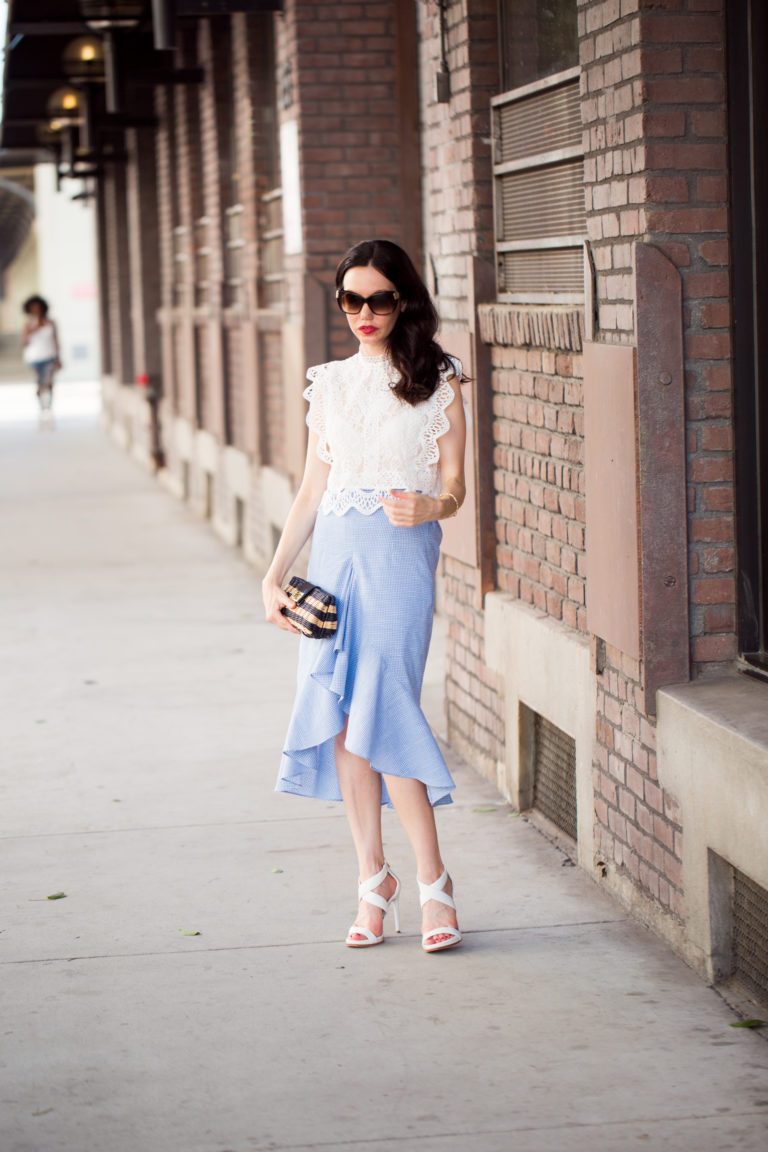 Although I do sometimes receive gifted items from brands I collaborate, I am still just a normal person on a limited budget. I definitely hem and haw each purchase I make and try to make sure I will be wearing it for more than just a photo shoot.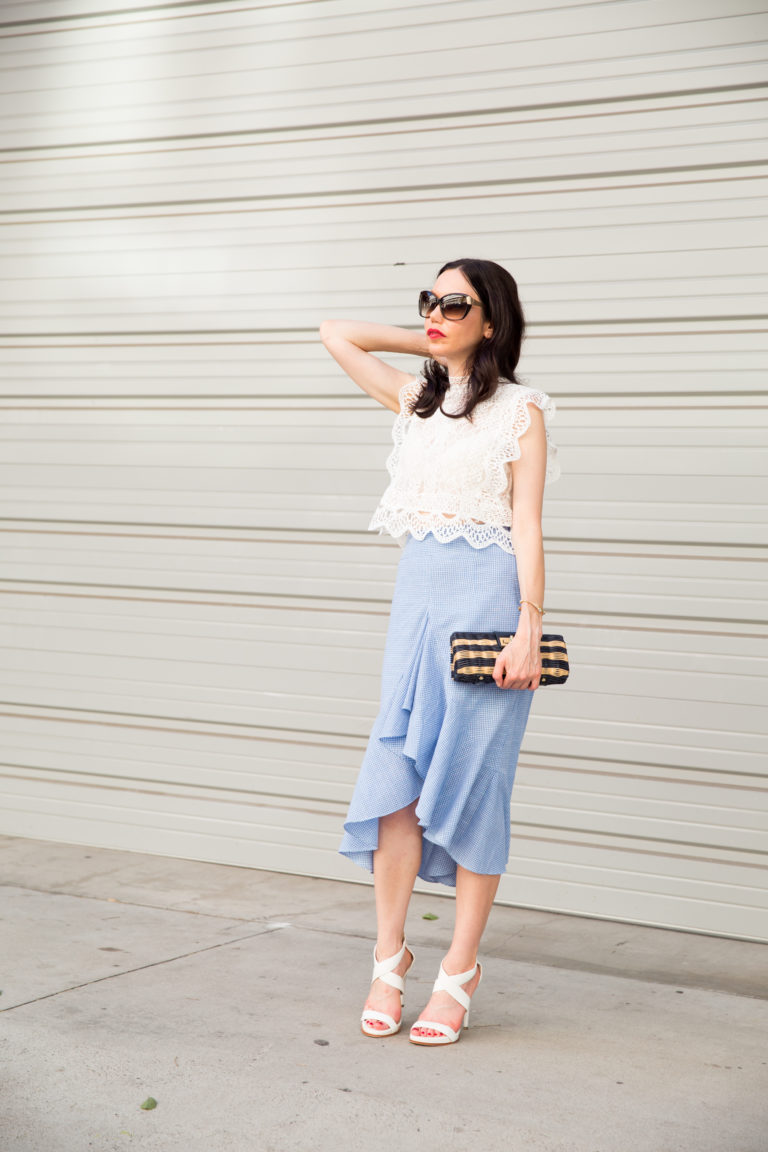 You might recognize this skirt from my previous post
here
and it's matching top restyled
here
. Matching separates are always a favorite of mine for this very reason.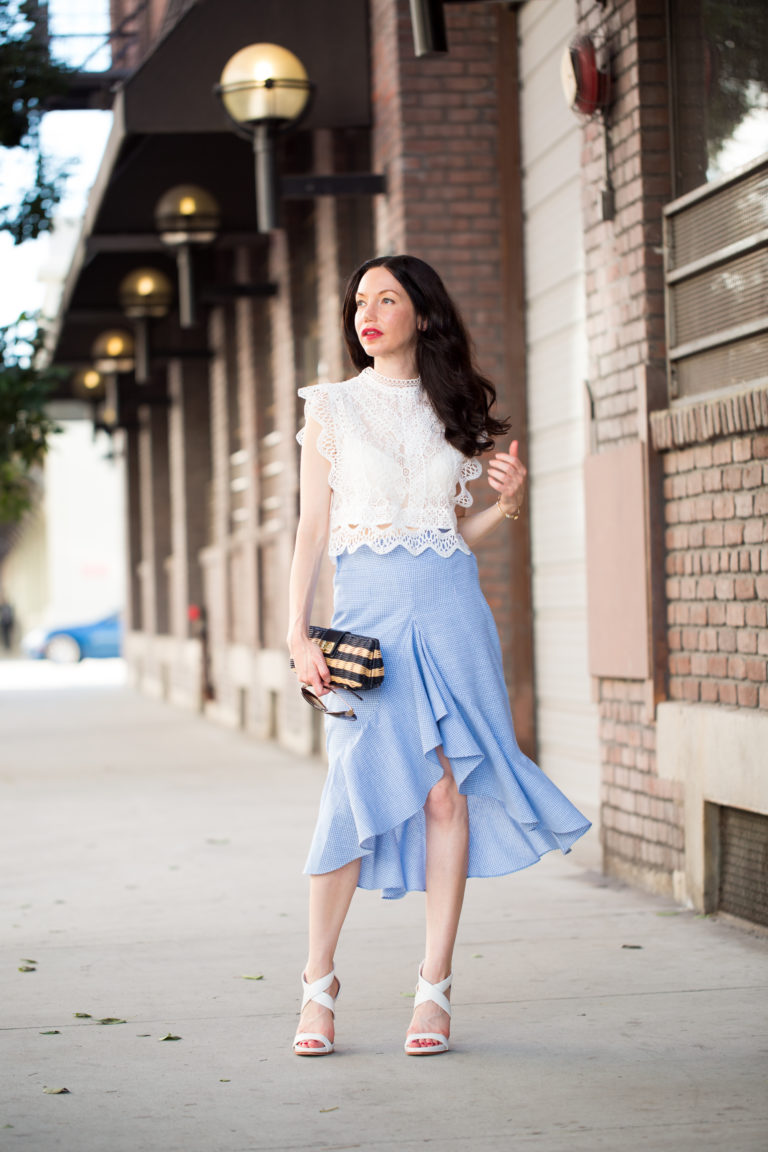 This time though, I style this ruffled skirt with a perfectly lovely and affordable lace crop top from Chicwish. I'm planning to wear this look on a date with the hubby Saturday night. It's so feminine and makes me want to spin around with glee. But then again, how can you go wrong with ruffles and lace?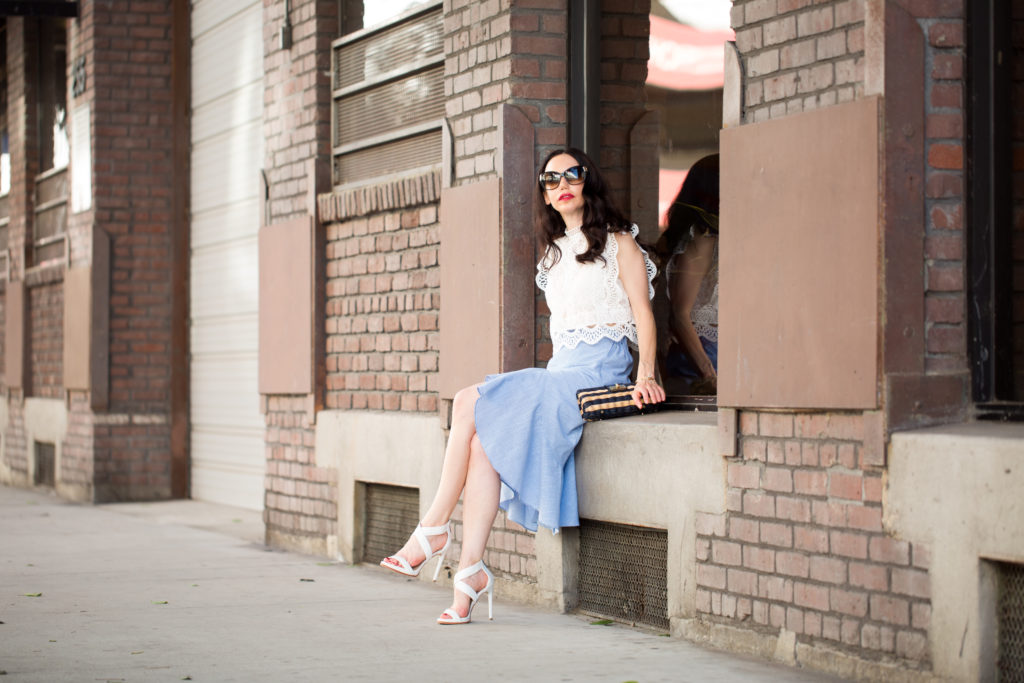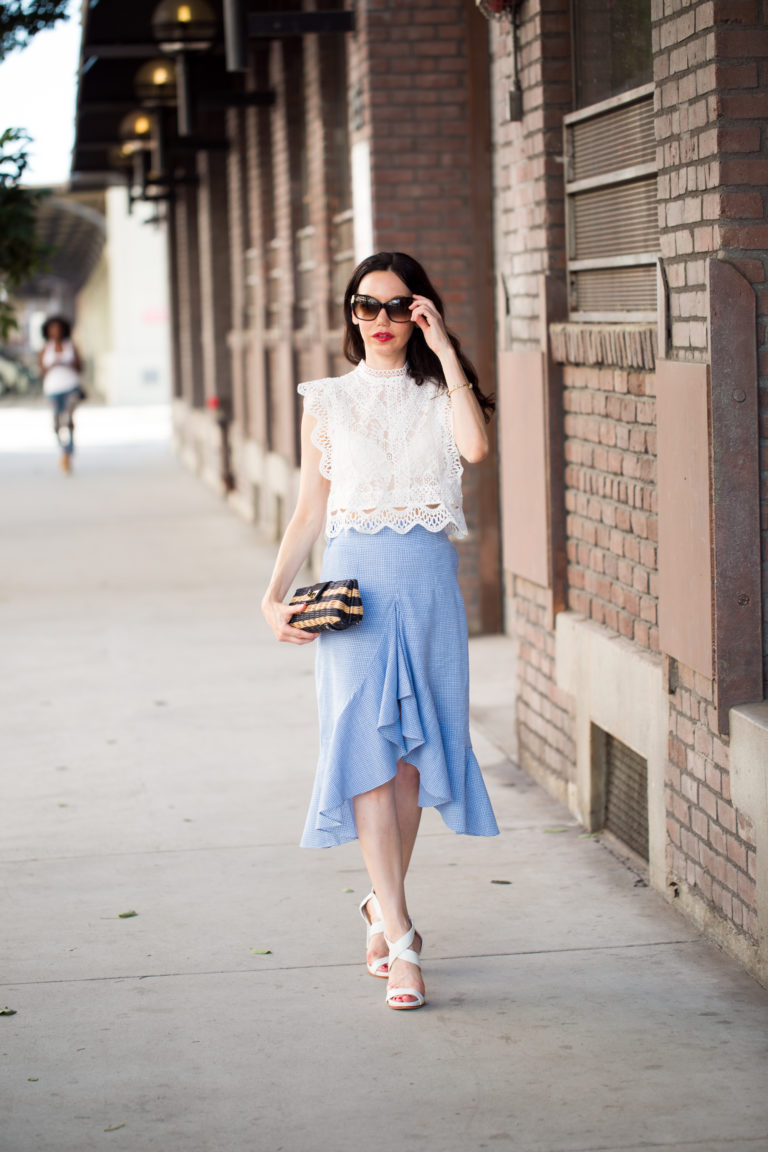 Thank you so much for reading!
xoxo,
Lisa
Let's Connect!