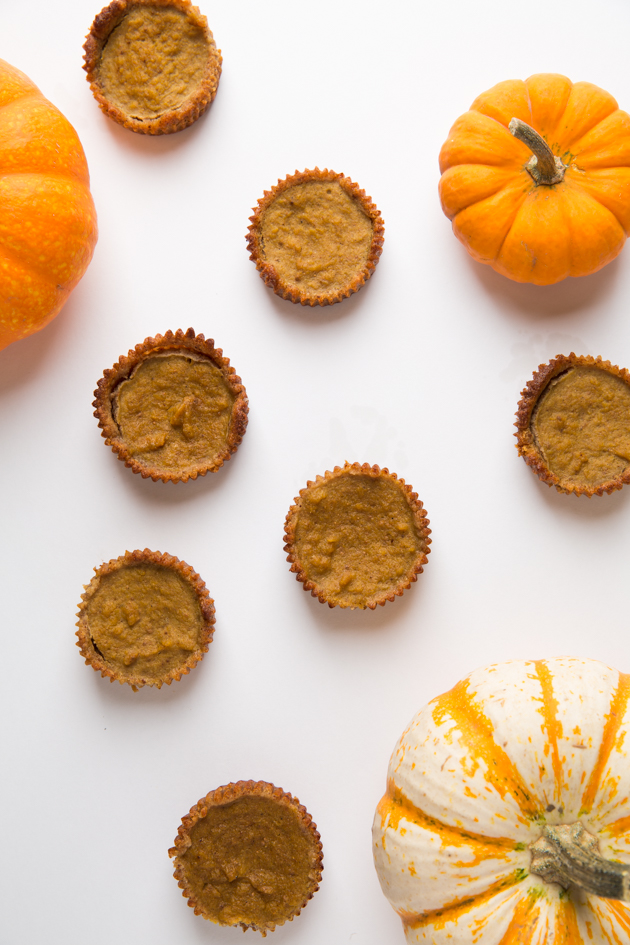 The countdown to Thanksgiving is on! Do you have your menu planned yet? This recipe for Gluten-Free Pumpkin Tarts is so delicious that your guests will never guess that it's actually healthy too.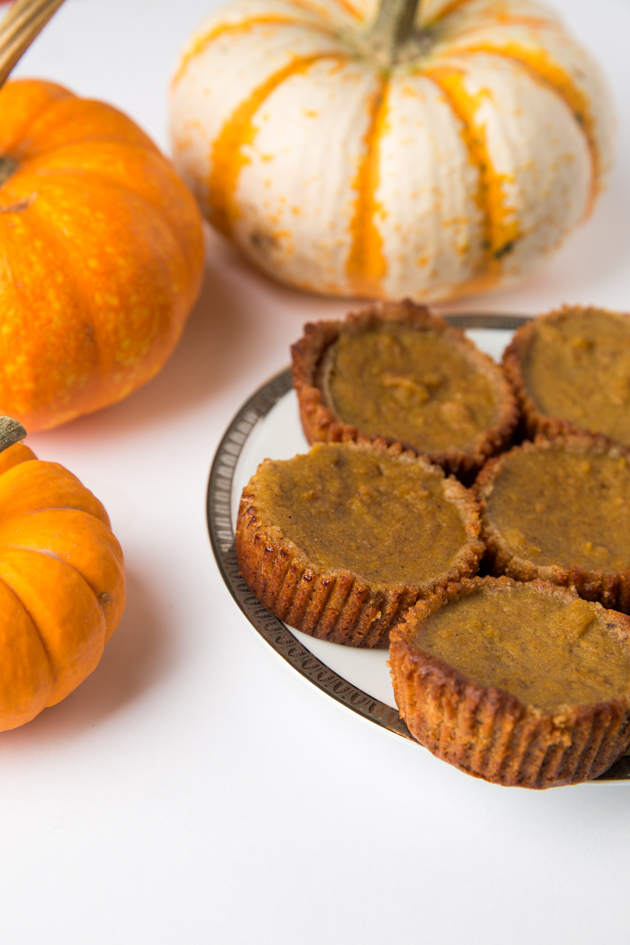 To make the crust:
3 1/2 cups hazelnut meal (I used Bob's Red Mill)
3 heaping tablespoons honey (I used Honey Pacifica's Raw Coastal California Wildflower Honey)
1/2 tsp. sea salt
6 to 8 Tbsps. butter or coconut oil
36 Unbleached Baking Cups
**Use organic ingredients where possible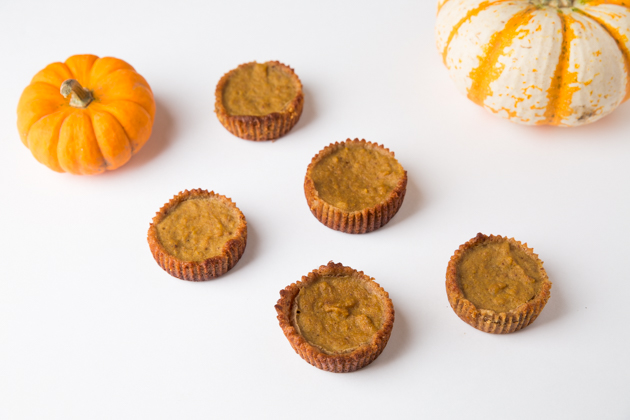 Preheat your oven to 300 degrees.
In a food processor combine the hazelnut meal and sea salt. Pulse in the honey and butter or coconut oil and mix thoroughly until the dough is moist.
Press into the baking cups and bake for 5 to 7 minutes. Remove from oven and let the crusts cool while you make the pumpkin filling. They will be quite soft when you remove them from the oven, but will firm up as they cool.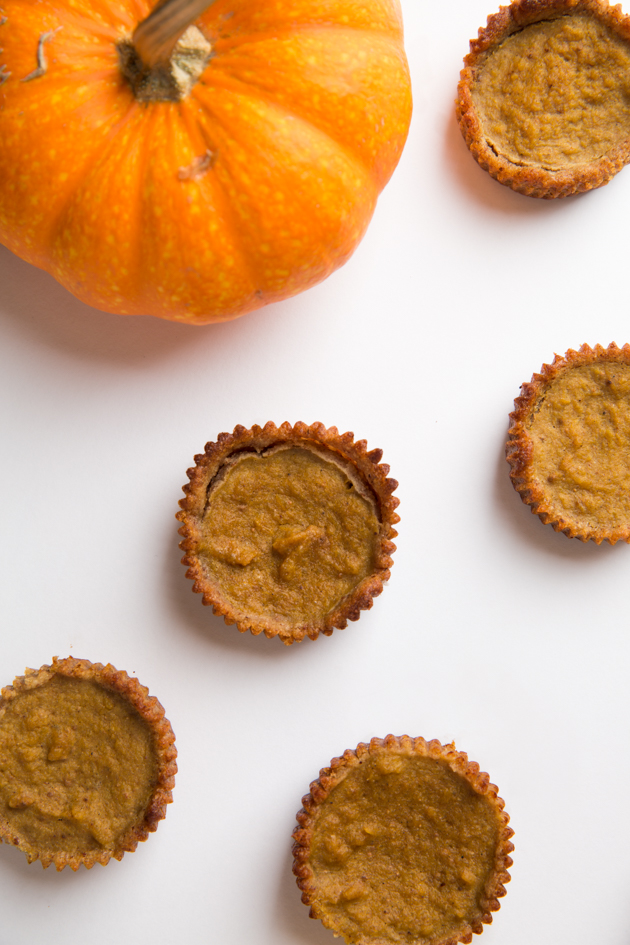 To make the filling:
2 1/2 cups Pumpkin Puree (instructions for homemade below, or you can use canned if you are in a time crunch)
2 eggs lightly beaten
1/4 cup honey
1/4 cup coconut milk
3/4 tsp. vanilla extract
1/2 tsp. cinnamon
1/2 tsp. ginger
1/2 tsp. ground cardamom
1/2 tsp. ground cloves
1/2 tsp. allspice
1/2 tsp. nutmeg
pinch of sea salt
** Use organic ingredients where possible
Preheat the oven to 350 degrees. Combine all ingredients with a fork and spoon into pre-made tart shells, being careful not to overfill. Bake for 20 to 25 minutes at 350 degrees.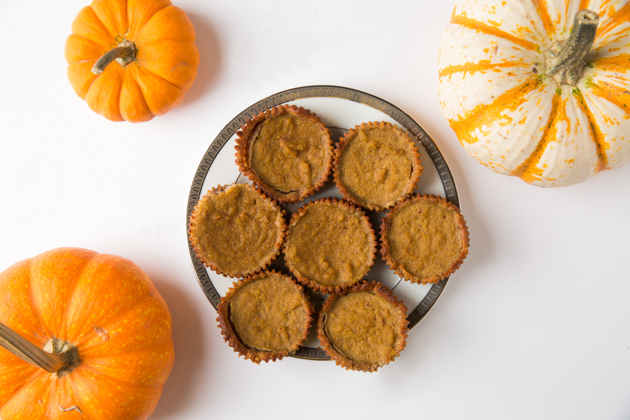 To make the homemade pumpkin puree:
You will need one medium size Sugar Pie Pumpkin.
Preheat oven to 400 degrees. Place pumpkin on a baking sheet or roasting pan and cook for 1 1/2 to 2 hours or until the pumpkin is extremely soft and browning on the outside. At this point the skin will easily peel right off. Let the pumpkin cool.
After the pumpkin has cooled, remove the skin and seeds and place flesh in a large bowl. Puree with a hand held immersion blender or in a traditional blender.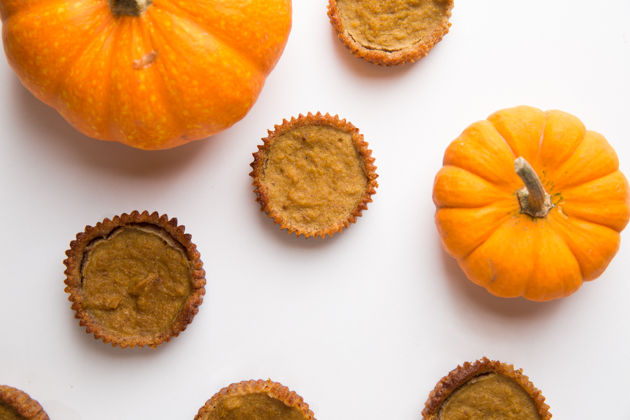 What are your favorite holiday desserts? Please share in the comments below.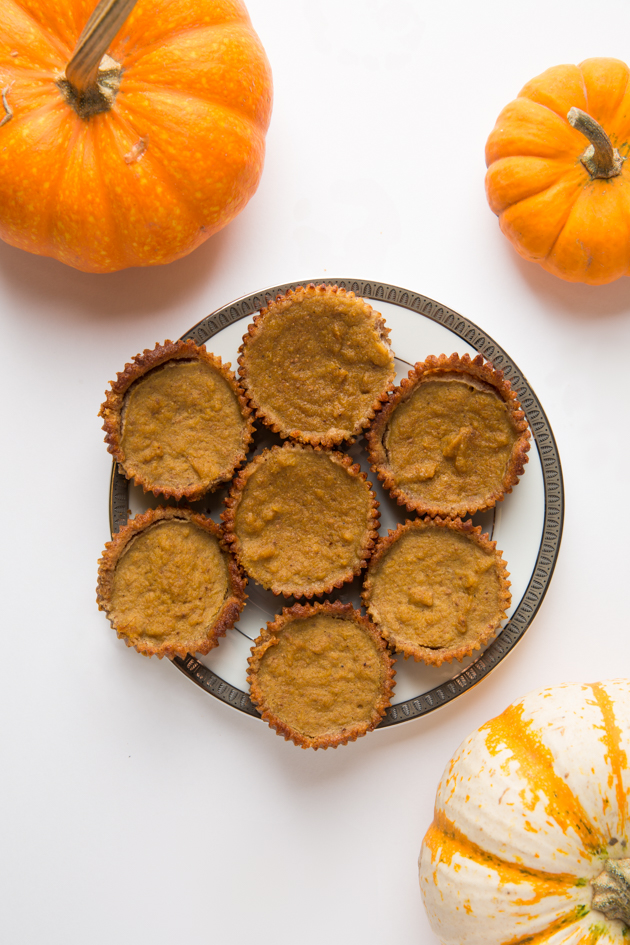 Thank you so much for reading!
xoxo,
Lisa
Let's be Social!