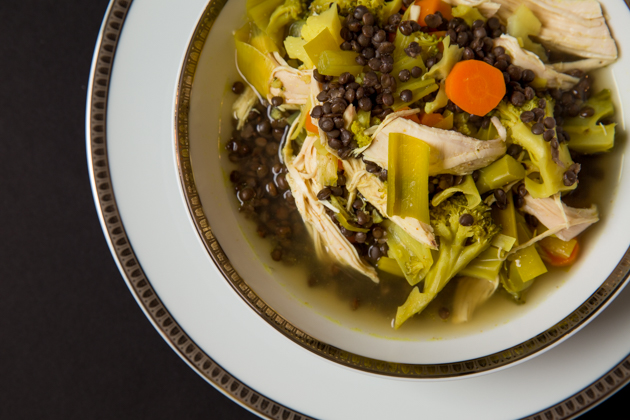 Happy Friday! We made it through the first week of 2018! So far, so good, don't you think? If you're like me (and most Americans, I think), you're probably in full "work off the holiday junk food" mode. Actually, for me it's less junk food and more "work off the extra glasses of wine" mode. 🙂 This Chicken-Lentil Curry Soup recipe is a staple in my house year round. It's the perfect crossover recipe between comfort food and detox. Healthy and nutritious and sure to warm your body, mind and soul.
You will need:
1 head broccoli
1 head cauliflower
1 bunch carrots
3 to 4 leeks
2 to 3 cloves minced garlic
1 cup cooked lentils
2 Tbsps. curry powder (use more or less according to spice level you prefer)
Sea salt and pepper to taste
**Use organic ingredients where possible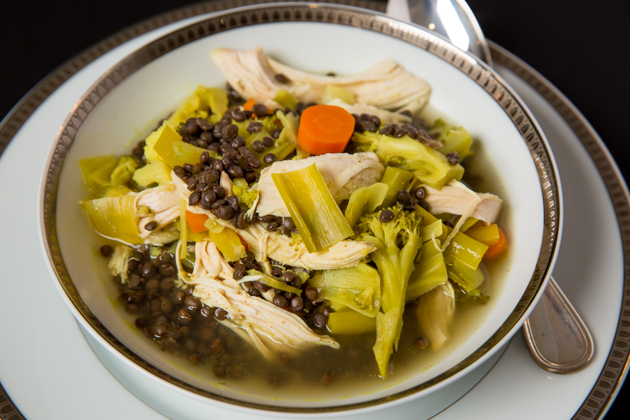 Wash and chop the broccoli, cauliflower, carrots and leeks and place in a large pot. Add the broth, garlic, curry powder, and sea salt and bring to a boil. Cover and let simmer on medium-low heat until vegetables are soft (about 30 to 45 minutes). Add the cooked chicken and additional sea salt and pepper to taste.
If you are using raw chicken you will want to add it to the broth before the veggies and bring it to a boil. Take care to make sure the chicken has cooked all the way through before serving (cut a piece open and make sure it isn't pink on the inside).
Place a scoop of the lentils in your bowl and ladle in the soup and chicken mixture. Serve immediately. Makes 4 servings.
**Occasionally, I'll add some coconut milk if I'm in the mood for a creamier flavor.
Thank you so much for stopping by!
xoxo,
Lisa
Let's be social!