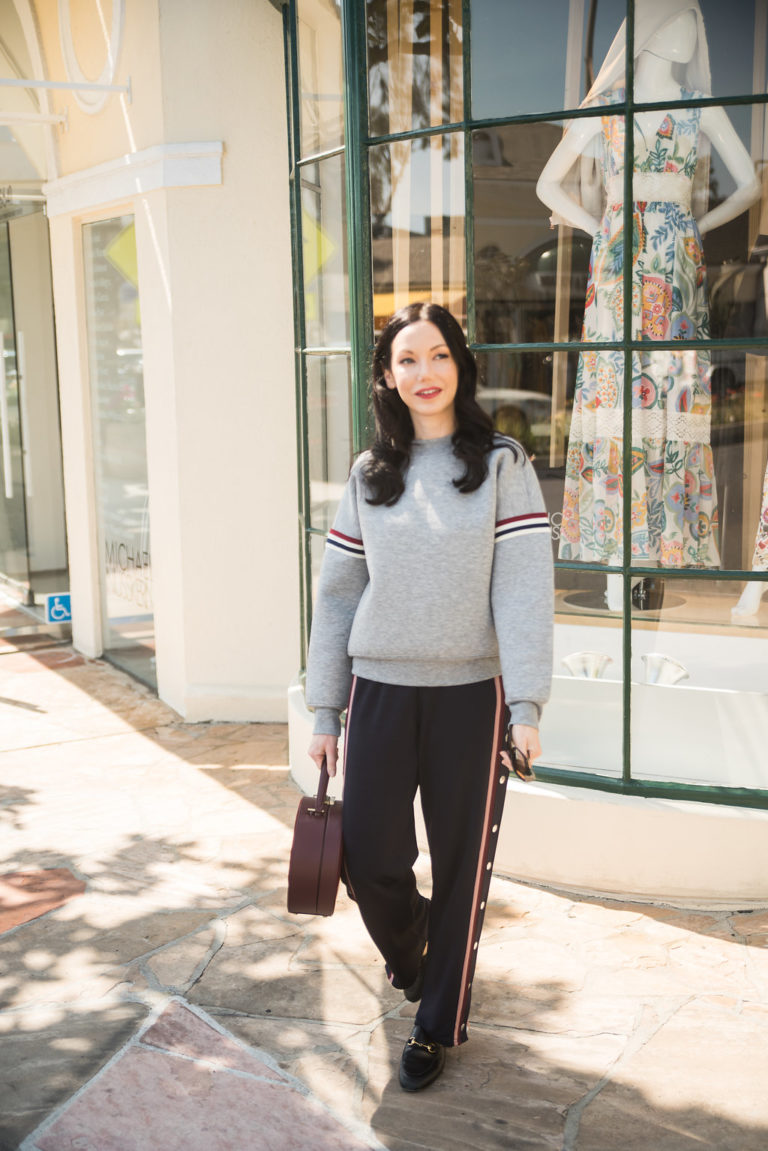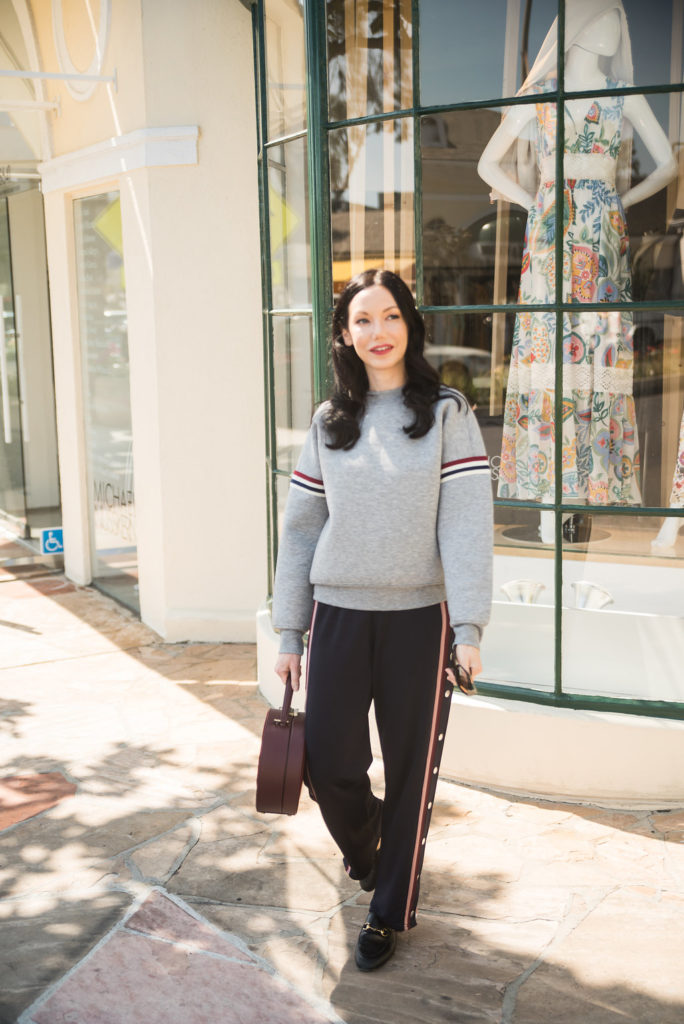 This might possibly be the most casual outfit you will ever see me wear here on Pretty Little Shoppers. I call it my Blogger Off Duty look, which is slightly misleading because it's actually what I wear when I am sitting at my desk creating all these posts for you lovelies. For those of you who aren't fashion bloggers, I'll let you in on a little secret. While many of us love to dress up in the most beautiful dresses, heels and skirts, we also like to come home, tear off our clothes and cozy up in the comfiest garbs we can possibly find. Hence this athleisure wear trend has become quite popular amongst the fashion set. You can throw on a pair of heels and a sweater with these pants
like I did here
and pretend like you actually tried to pull yourself together.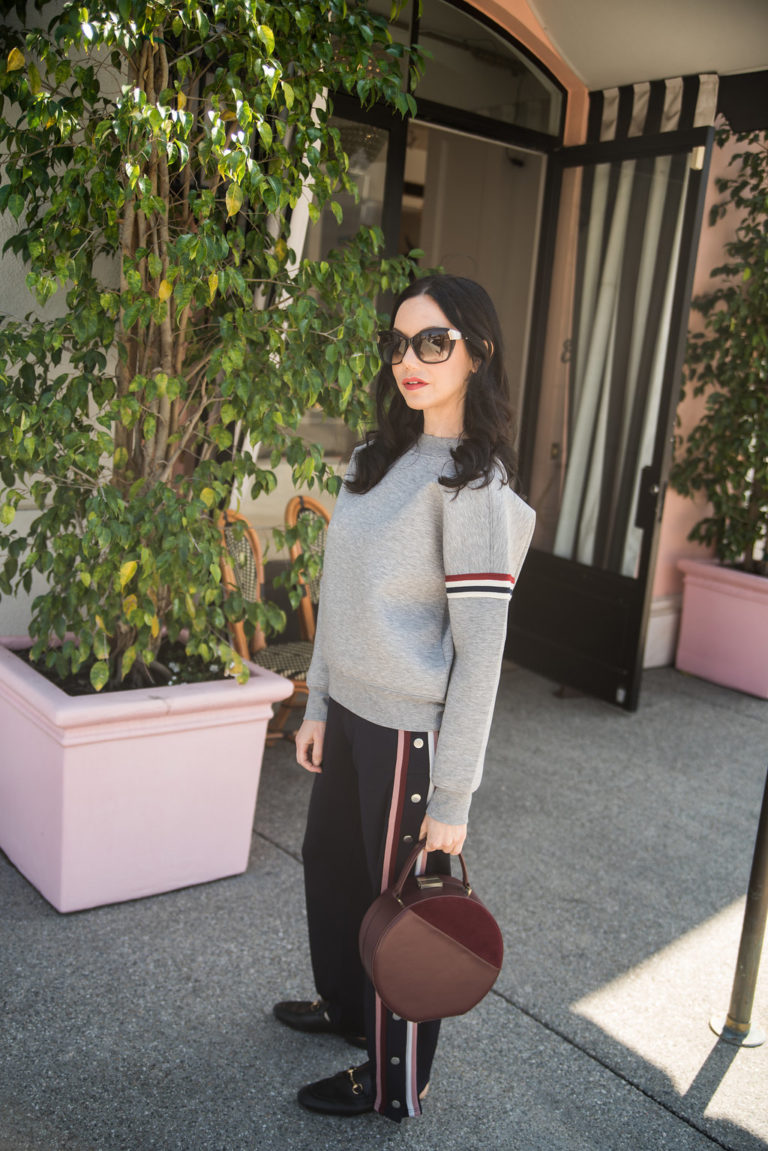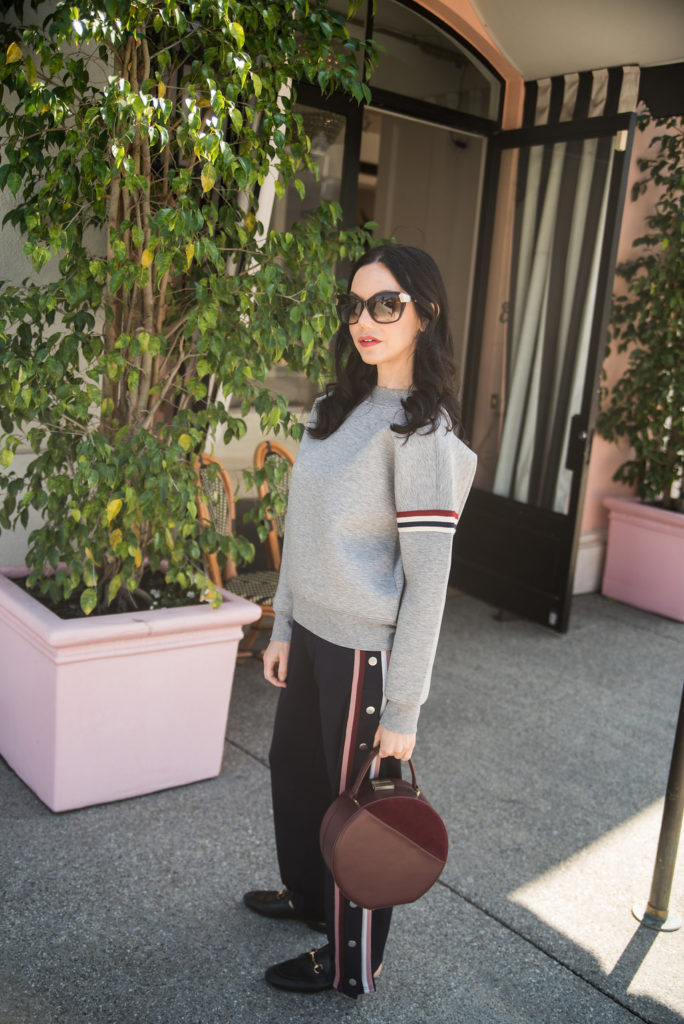 Living in Manhattan Beach though, this look might be considered fancy (at least the loafers and bag). Since we are looking for houses on the Westside and Hollywood areas, I'm afraid I might really have to step up my game before leaving the house for yoga and casual errands. 🙂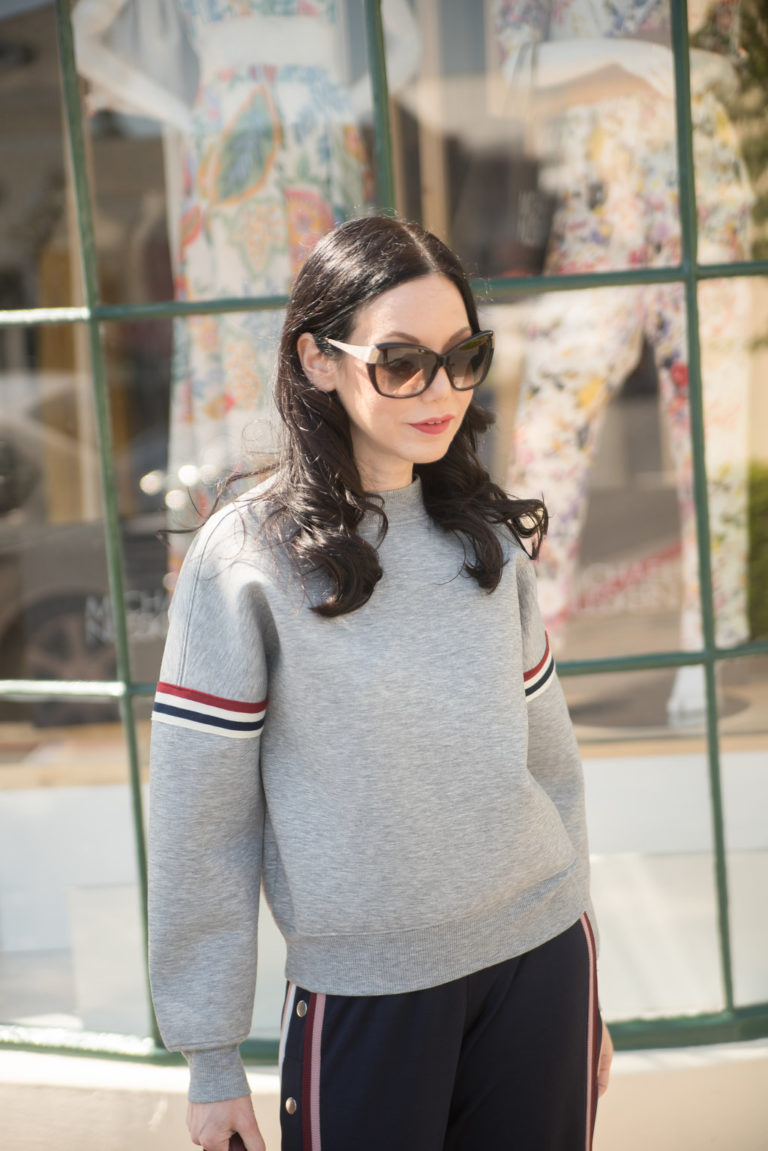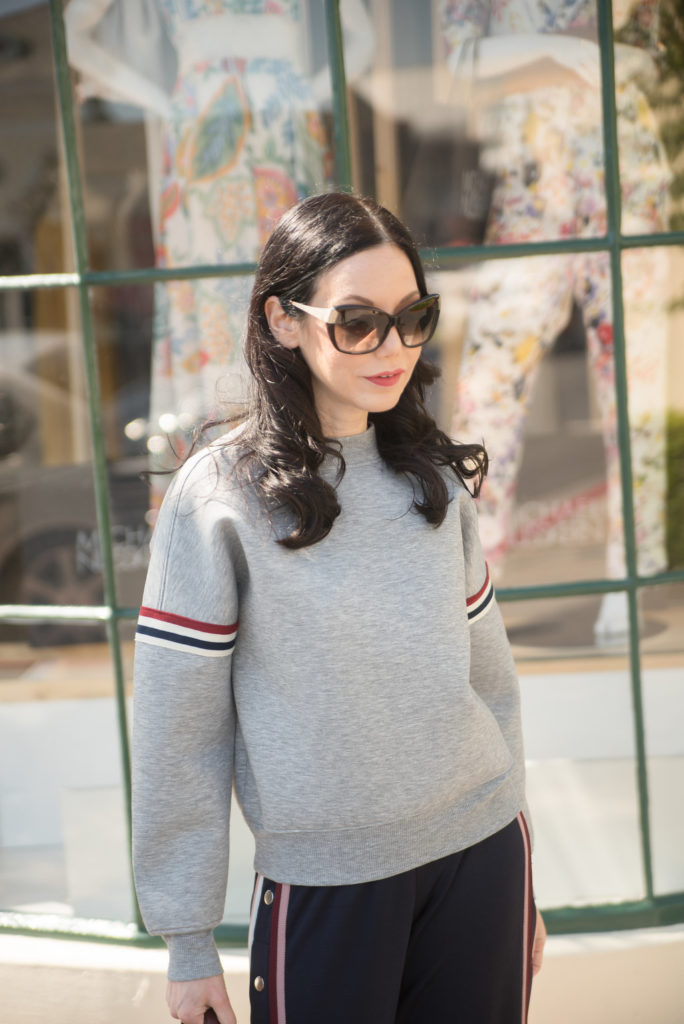 This sweatshirt was a recent find at H&M and the pants were purchased there late last year. The pants are sold out, but I've linked to similar styles below. So what do you think of this blogger off duty look? Do you have a favorite go to athleisure wear look or go to loungewear? And more importantly, do you leave the house wearing it?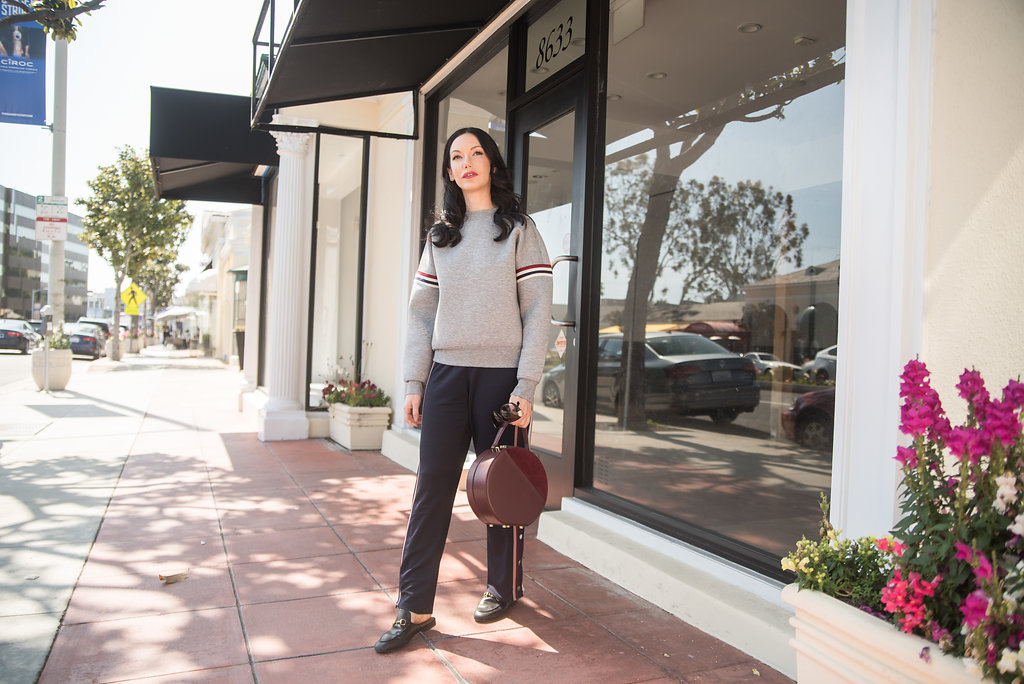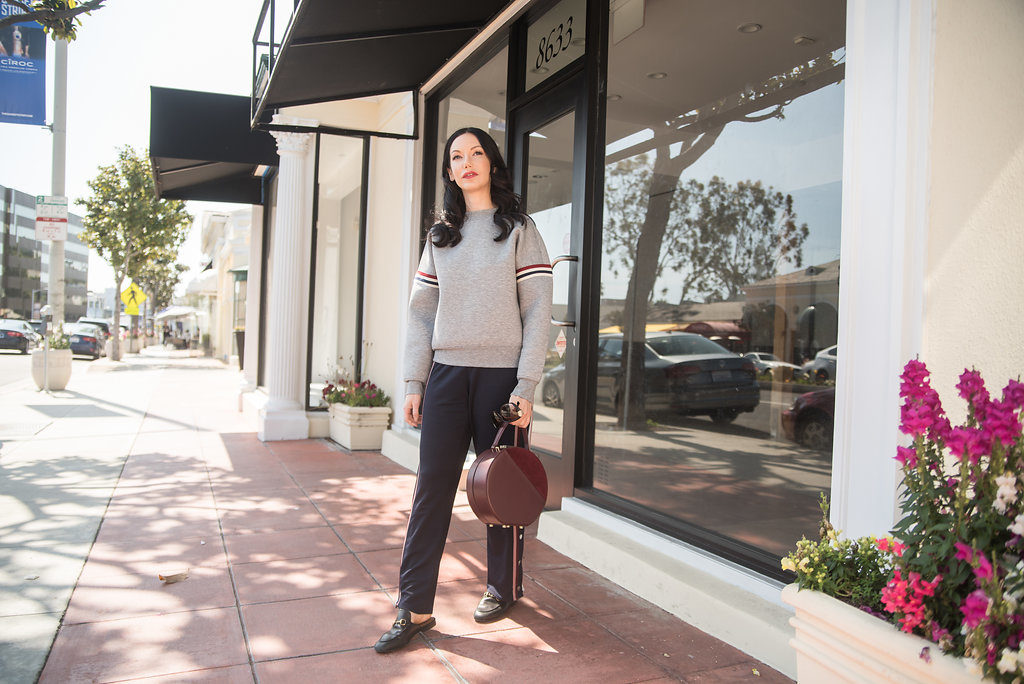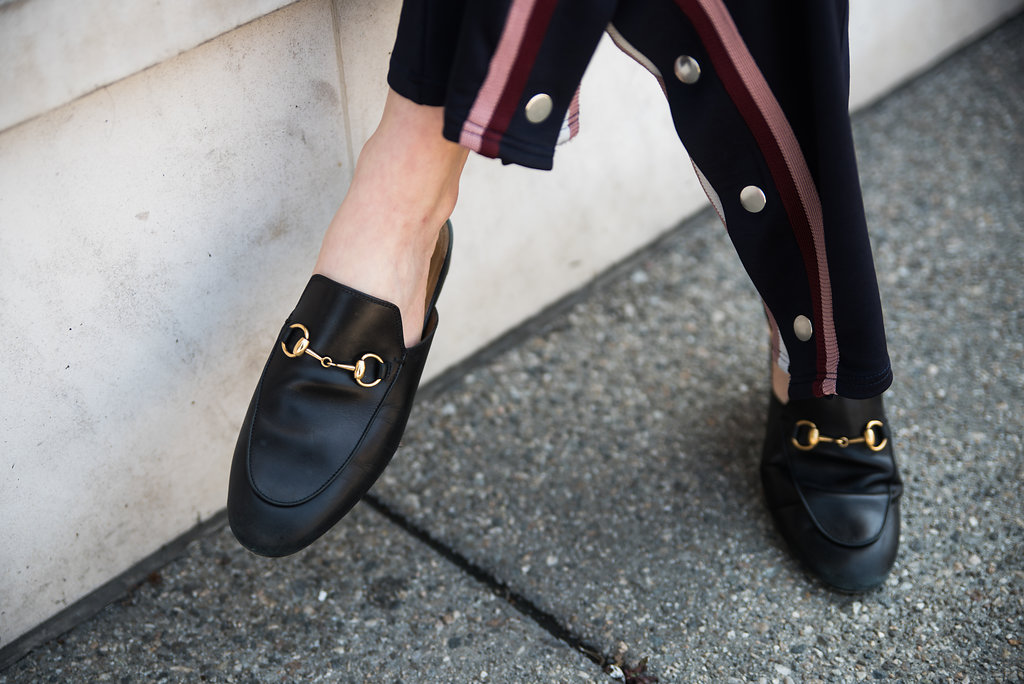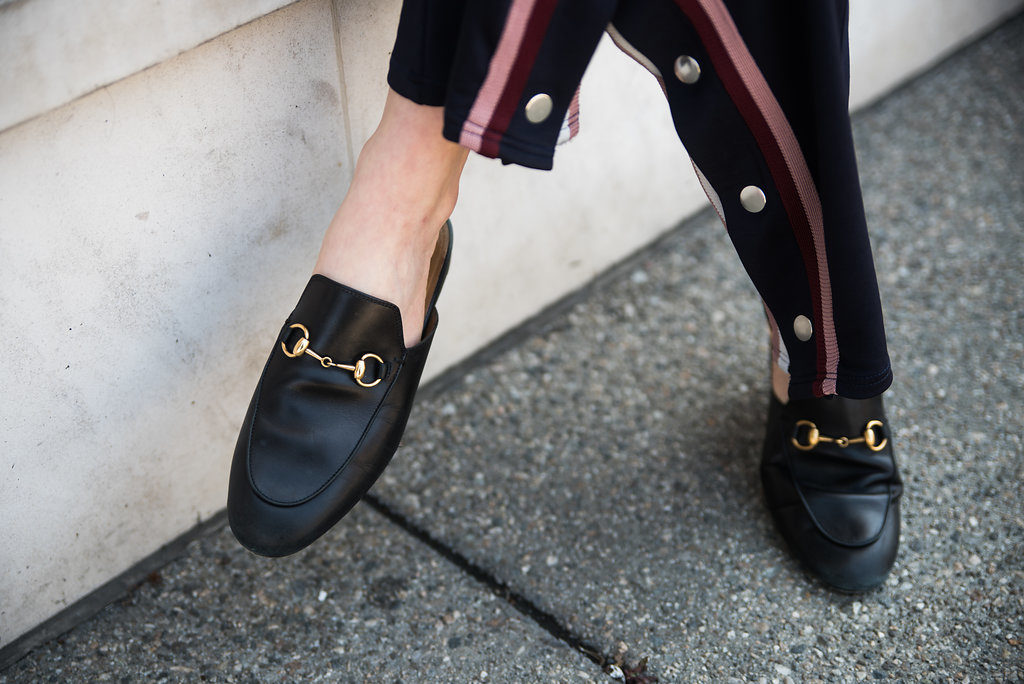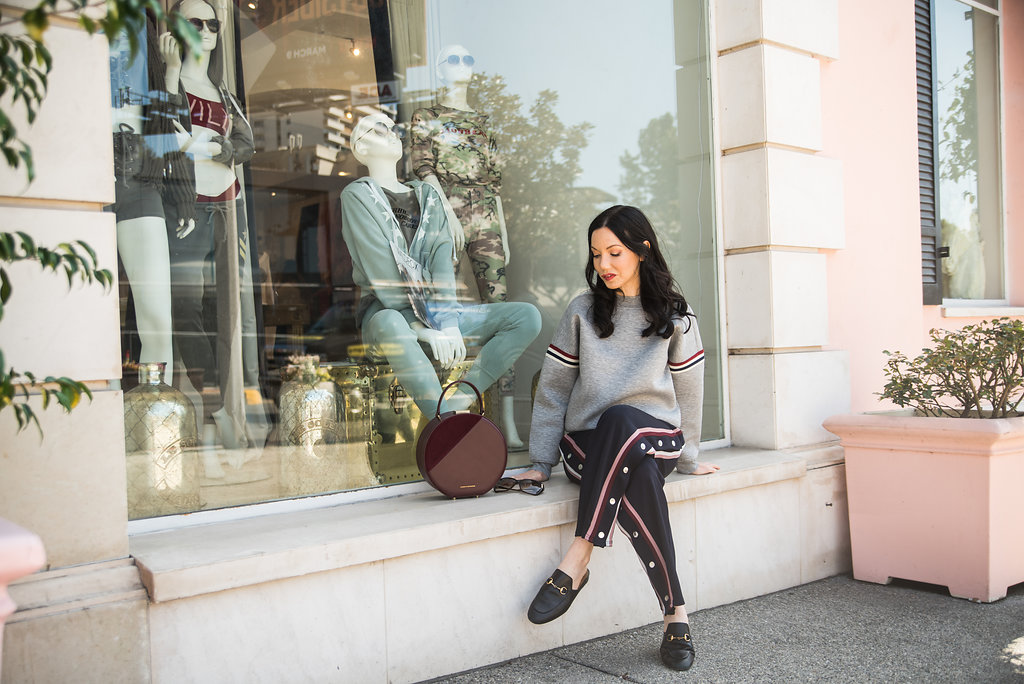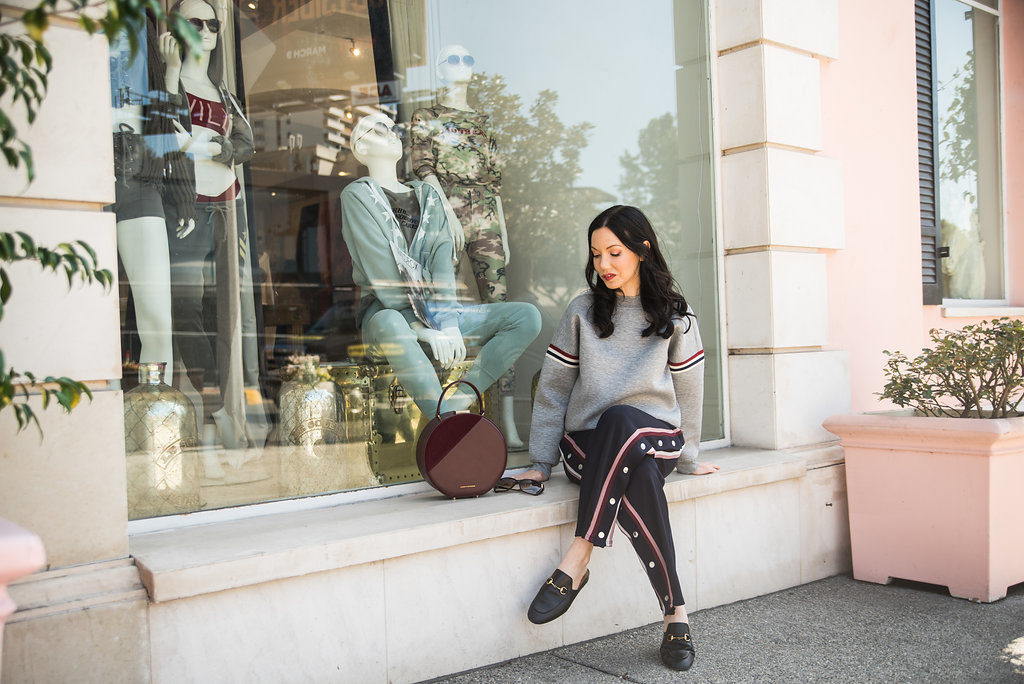 Shop my look: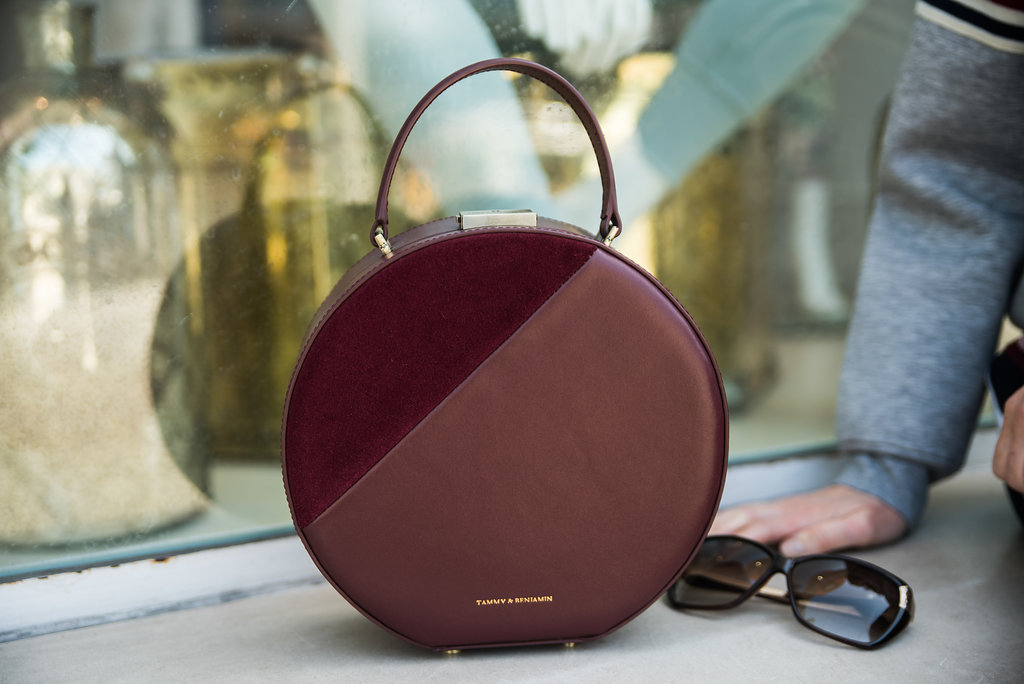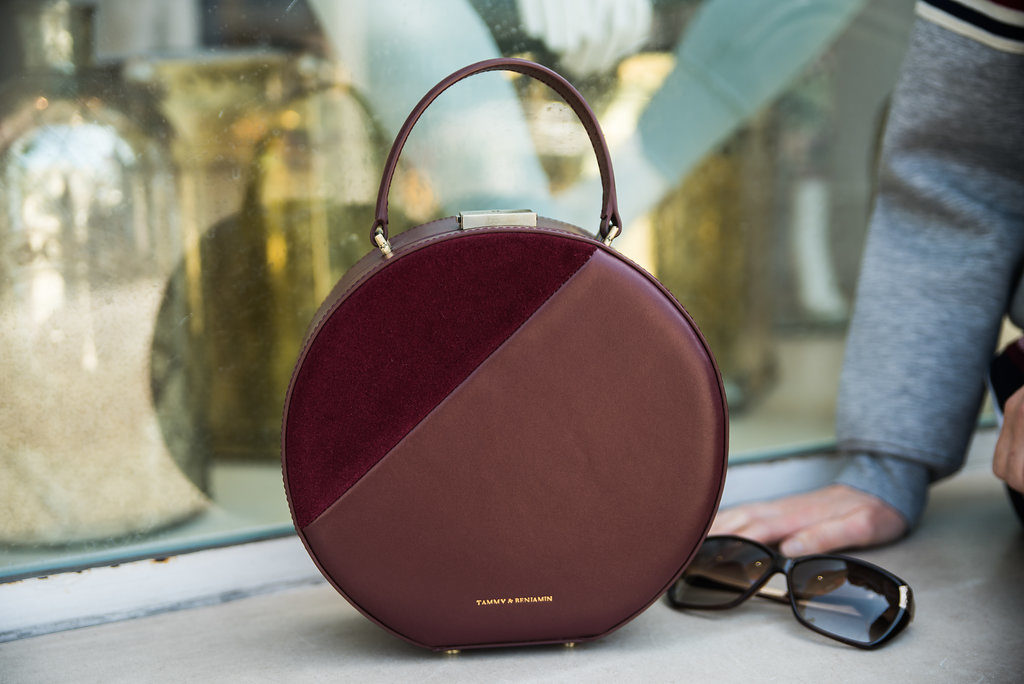 Happy Weekend! Do you have any fun plans? The hubby and I are going to stay in and order sushi and watch a movie tonight. On Sunday we're having another Open House so we are going to go look at some more houses ourselves. We're going to dress up a little though and have a romantic dinner date out afterwards. Be sure to follow along on my
Instagram Stories
for home tours.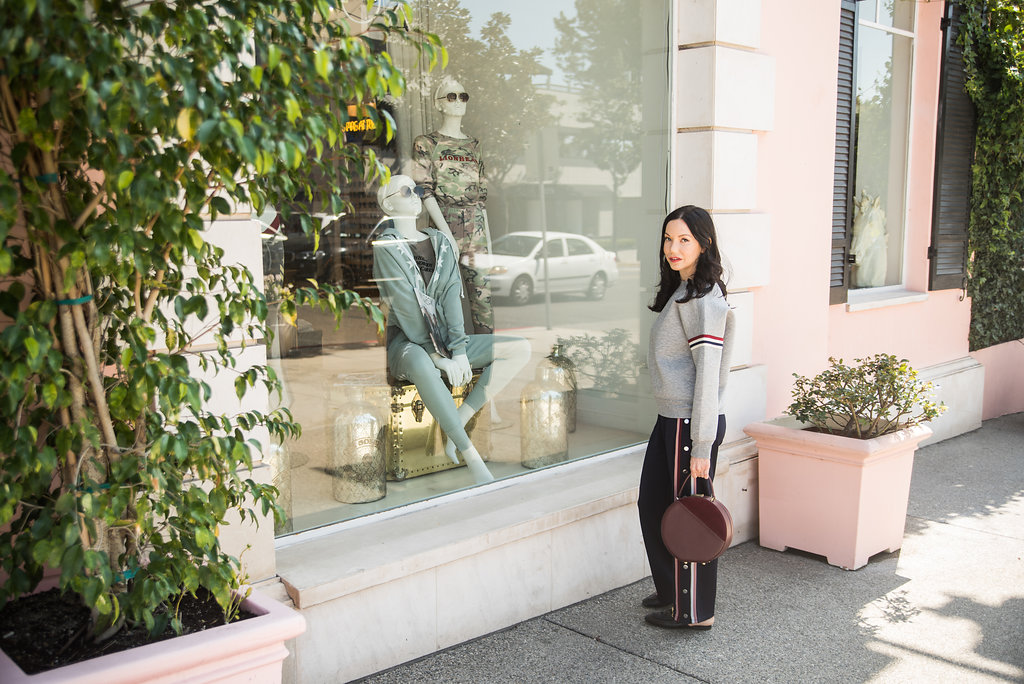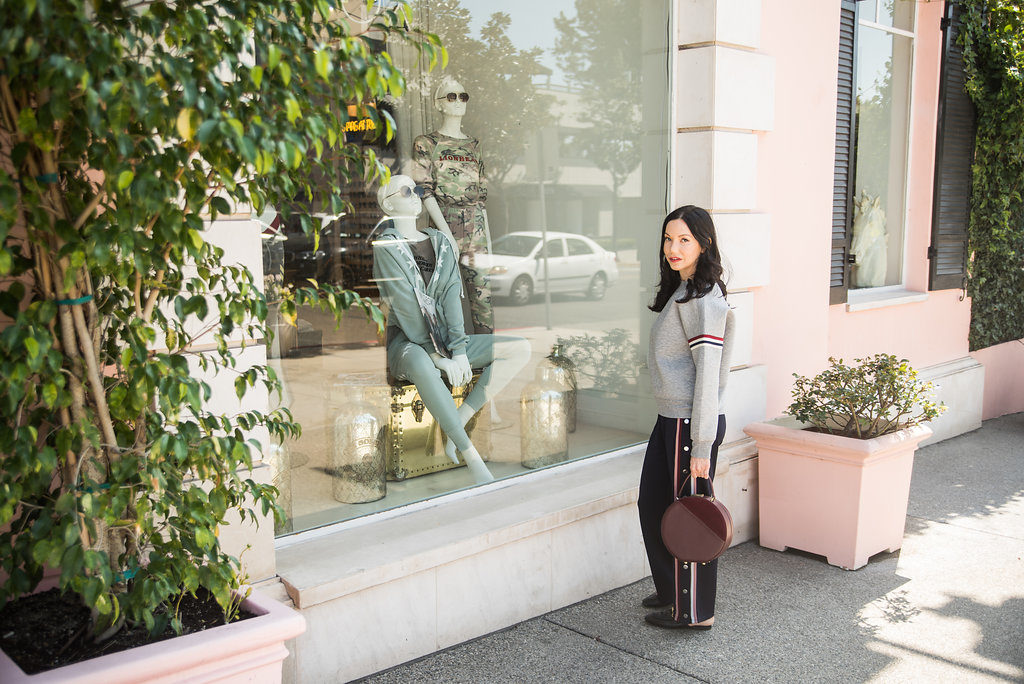 Thank you so much for reading!
xoxo,
Lisa
This giveaway is brought to you by the wonderful influencers below! Enter by performing the actions listed in the Rafflecopter for a chance to win a $500 Nordstrom E-Gift Card!
Make sure to do the actions in the Rafflecopter before marking they are done! Marking done doesn't automatically perform the action. Good luck! Winner will be announced in the Rafflecopter on this blog post.
Hearts of Gold Blog | Style Weekender | Fashion And Frills | Sunflowers and Stilettos | From the Family
L. Avenue | Navy Grace | jasmine elias | Hello Darling Blog | To Thine Own Style Be True | Dress Me Blonde
TallBlondeBell | Dawn P. Darnell | DTKAustin | Adored by Alex | Pretty Little Shoppers | Briana Anderson
Adaleta Avdic | Streets, Beats & Eats | The Chambray Bunny | The Girl in the Yellow Dress | Belle By Laurelle
La Passion Voutee | Have Need Want | LMents of Style | Polished Closets | Best Friends For Frosting
Jeans and a Teacup | The Beauty Beau | By Lauren M
*Please note: the easiest way to perform the "follow on LiketoKnow.it" actions is to download the LiketoKnow.it app->type in the name->follow.
One winner, giveaway runs from April 12, 2018 to April 26, 2018 (concludes at 11:59 PM on the last day). Open to the US, UK and CAN. Void where prohibited. By entering you are agreeing that you are performing the actions in the Rafflecopter that you have marked as done. By entering you acknowledge that you are agreeing to these newsletter subscriptions and all other terms & conditions of the giveaway. More giveaway details can be read in the terms & conditions here. Winner will be announced within 18 days of the conclusion of the giveaway and entries will be verified by the hosts. Thanks for participating, I can't wait for you to go check out these wonderful bloggers!
Follow my blog with Bloglovin