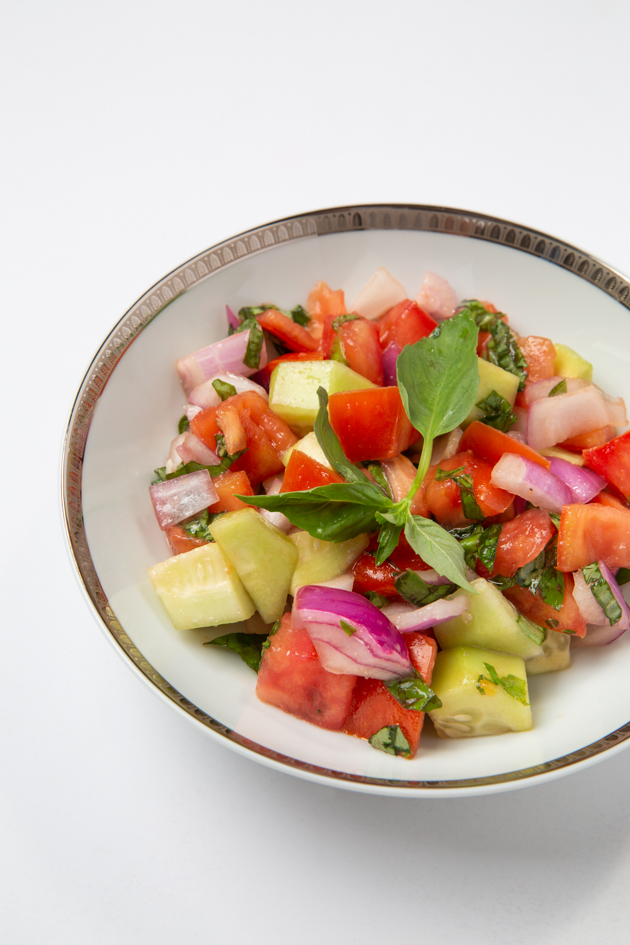 The heat is on and that means light and refreshing dishes are de rigueur. In addition to meals that cool me down in the Summer, I also love a dish that's easy to make. Because if you (already) can't take the heat, there's no sense in creating more in your kitchen. This Heirloom Tomato, Cucumber and Red Onion Salad is perfect for an appetizer or light side dish for any Summer meal or gathering. You can even add some Feta Cheese and serve it as a main course.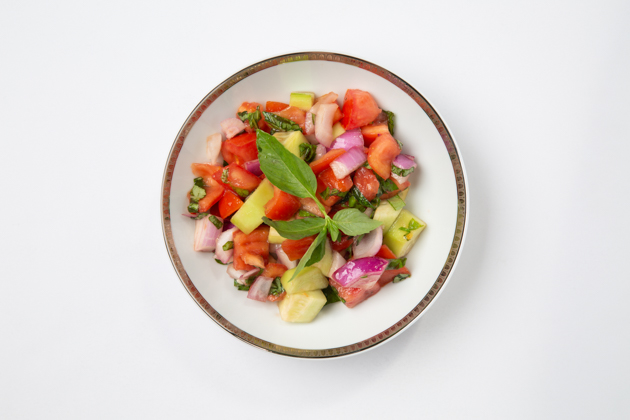 You will need:
3 large Heirloom Tomatoes
2 Cucumbers
1 Red Onion
1 large batch basil
To make the Vinaigrette:
1/3 cup extra virgin olive oil
1/3 cup red wine vinegar
1 tsp. dijon mustard
1/2 tsp of dried herbs (I use this Italian Seasoning
blend
)
Sea salt and freshly ground pepper to taste
**Use organic ingredients where possible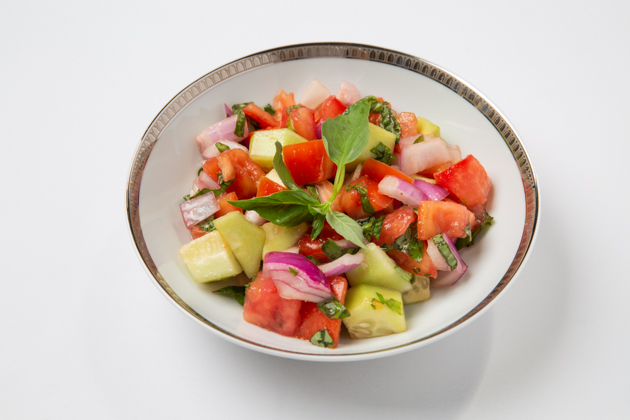 Chop the heirloom tomatoes, cucumbers and red onion into bite size pieces about 1/2 inch and place in a large salad bowl. Finely chop the basil and add to the veggie mix. Be sure to set a few sprigs aside to use as a garnish.
Combine the Vinaigrette ingredients with a fork. I use a
small glass pyrex container
with a lid, so I can save any extra dressing for the next day. Add desired amount of dressing to the tomato and cucumber mix and lightly toss. Divide the salad into four plates or bowls and garnish with the extra basil. You can prepare this salad ahead of time for company or if you want to meal prep. Just be sure to wait till the last minute to add the dressing, since no one likes a soggy salad.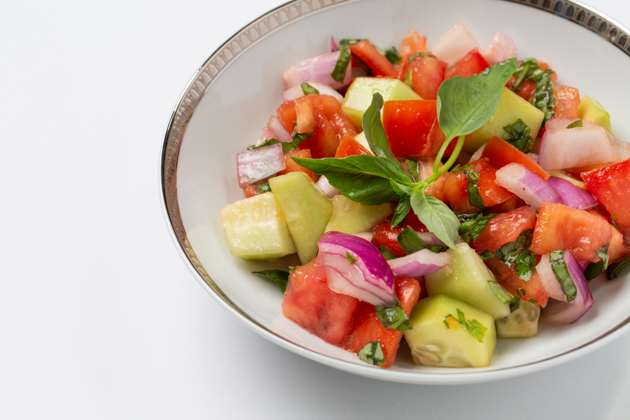 What are your favorite light Summer recipes? Please share… it's hot in LA this Summer! 🙂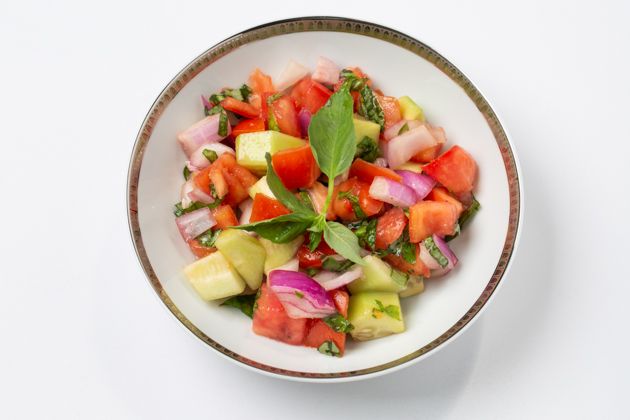 Thank you so much for stopping by!
xoxo,
Lisa
Let's be social!