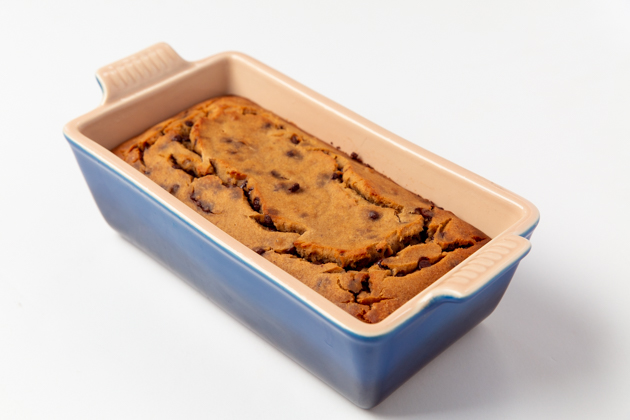 Happy Friday! Who else here is looking for delicious, yet healthy new recipes to kick off the New Year? Today I'm sharing this decadent, yet Gluten-Free Chocolate Chip Banana Bread recipe I created late last year. This bread is dairy free and such a great way to start off the morning alongside a cup of tea or coffee. It's also super easy to make, cause I don't know about you, but I've been a little slow at getting back into the swing of things this year. Short, sweet and
easy to make recipes
are the name of the game for me right now.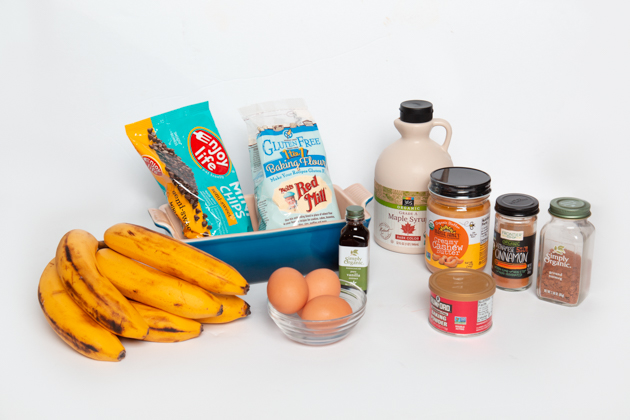 You will need:
3 ripe bananas
3 eggs
2 Tbsps. maple syrup
1 tsp. vanilla
1 1/2 cups gluten-free flour (I used
this one
)
1/4 tsp. sea salt
1 tsp. cinnamon
1/2 tsp. cardamom
1/2 tsp. nutmeg
1 tsp. aluminum free baking powder
Coconut Oil to grease the pan
**Use organic ingredients where possible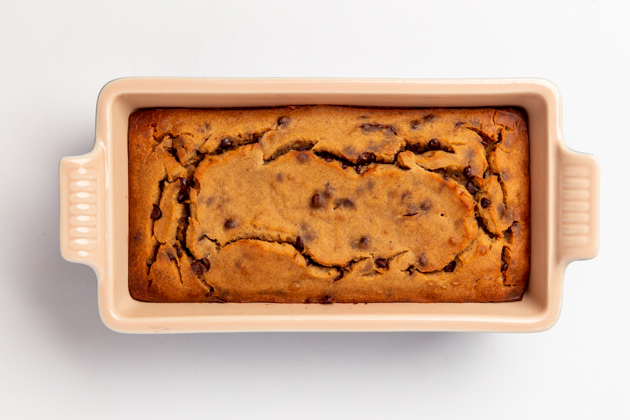 Preheat the oven to 375 degrees.
Generously grease your
loaf pan
with coconut oil. Sift the flour and combine with the additional dry ingredients and set aside. Using an
immersion blender
, beat up the bananas until they are soft and mushy. In a separate bowl lightly beat the eggs with a fork. Add the banana mixture and stir in the maple syrup, vanilla and cashew butter. Combine the wet ingredients thoroughly using a whisk or fork.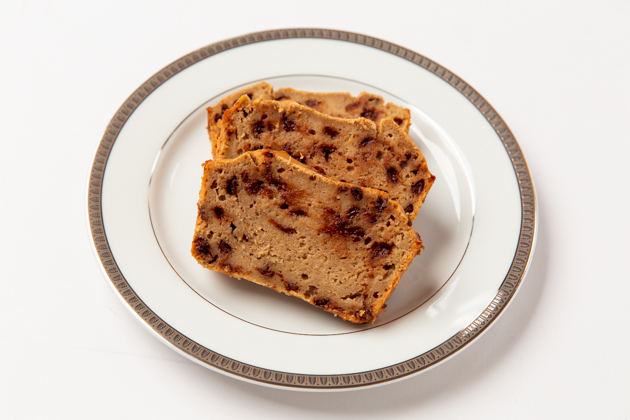 Fold the dry ingredients into the wet ingredient mixture and combine thoroughly. Lightly stir in the chocolate chips and pour the entire mixture into your loaf pan.
Cook for 25 to 30 minutes at 375 degree heat or until the bread is firm and starting to lightly brown on top.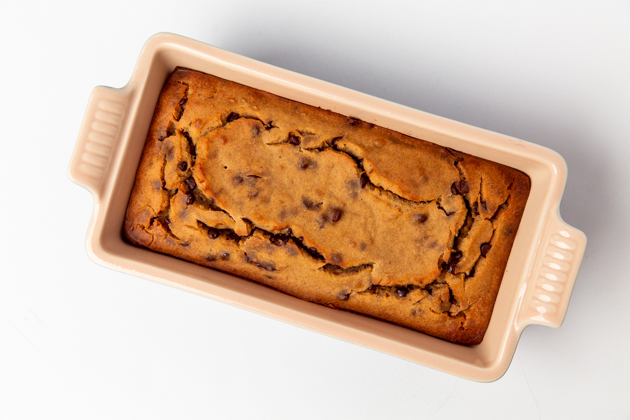 Are you a fan of Chocolate Chip Banana Bread? Please let me know what you think of this recipe. I'd love to hear your favorite gluten-free bread recipes as well, so please message me or leave a link in the comments.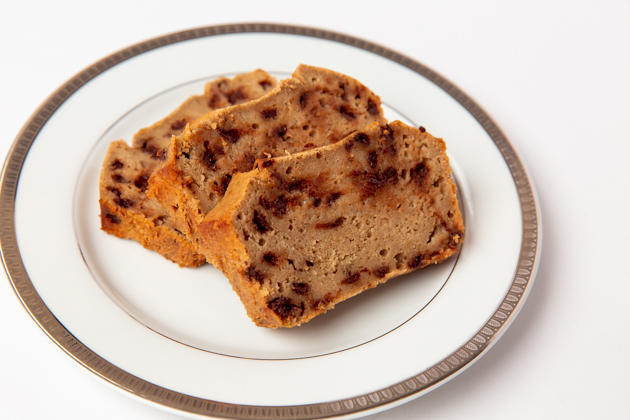 Thank you so much for stopping by!
xoxo,
Lisa
Let's be social!