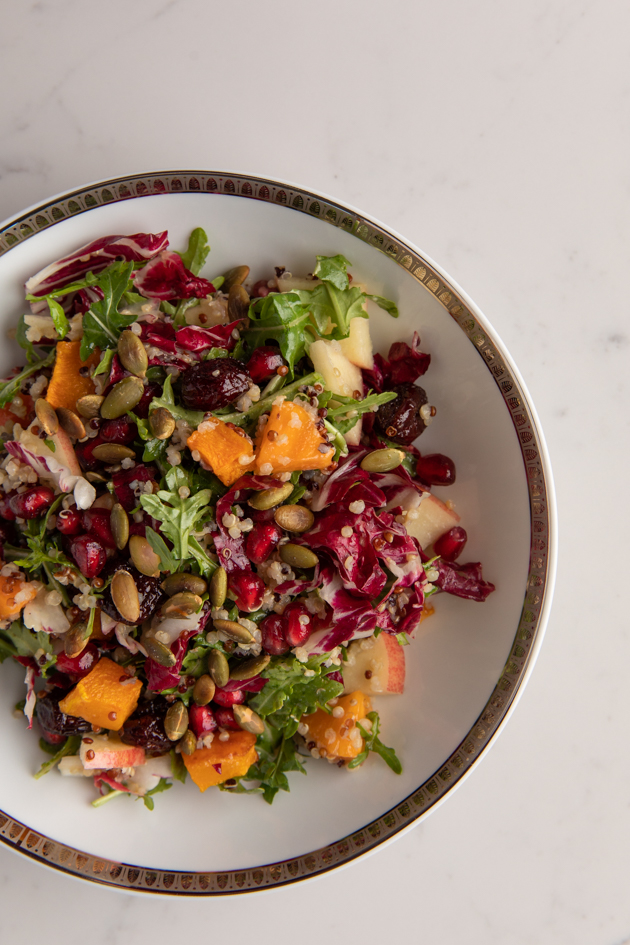 Happy Thanksgiving weekend! As promised, I wanted to share this healthy, sweet and savory Fall Harvest Salad that I previewed in my
indoor picnic yesterday
. This recipe was inspired by a side dish I saw in the deli case at Erewhon Market in Los Angeles and I think it's quite possibly one of my favorite salads ever!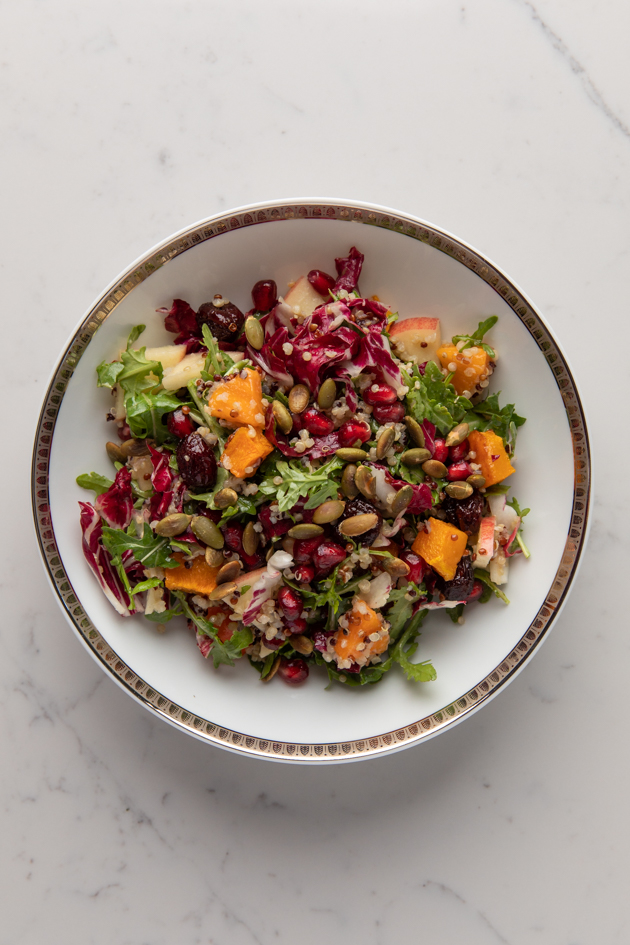 To make the Fall Harvest Salad:
3 Cups baby arugula
1 Small head radicchio lettuce chopped
1 Cup diced and roasted butternut squash
1/2 Cup pomegranate seeds
1 Apple diced
1/2 Persimmon diced
To Make the Apple Cider Vinaigrette:
1/4 Cup fresh squeezed orange juice
Sea salt
and freshly ground pepper to taste
**I recommend using organic ingredients where possible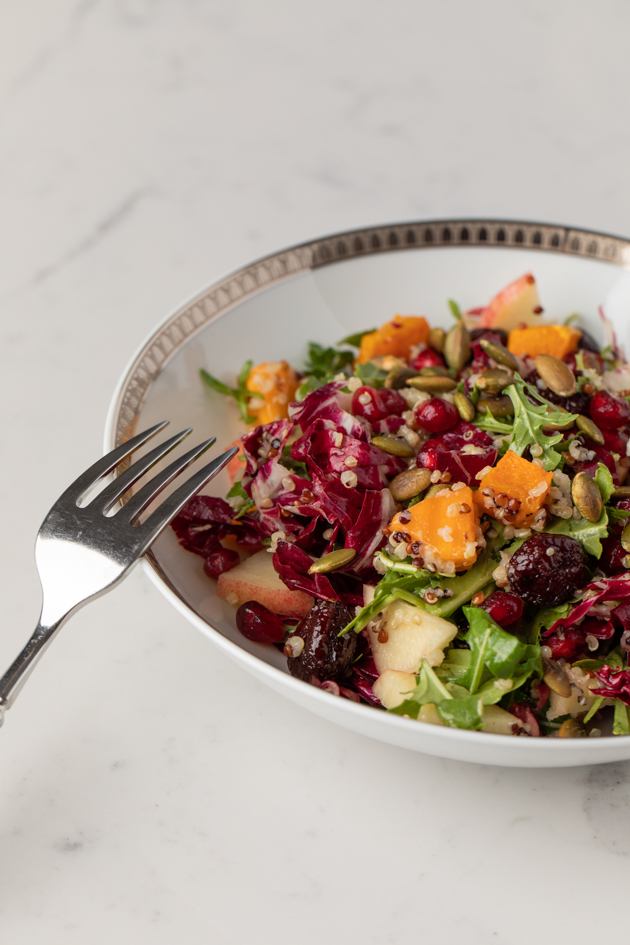 Method:
Pre-heat your oven to 400 degrees. Peel and dice the butternut squash and toss with olive oil and sea salt. Arrange in a single layer on a baking sheet and cook for 25 to 35 minutes.
Prepare the quinoa according to package.
Toast the pepitas in a small saucepan over medium-low heat with a pinch of sea salt. Remove from heat and let cool while you are preparing the rest of the salad.
Whisk together all of the ingredients for the Apple Cider Vinaigrette and set aside.
While the butternut squash and quinoa are cooking, chop and wash the fruit and lettuce. Add the cooked quinoa and butternut squash and toss with the apple cider vinaigrette. Garnish with the toasted pepitas.
Makes about 6 appetizer sized servings.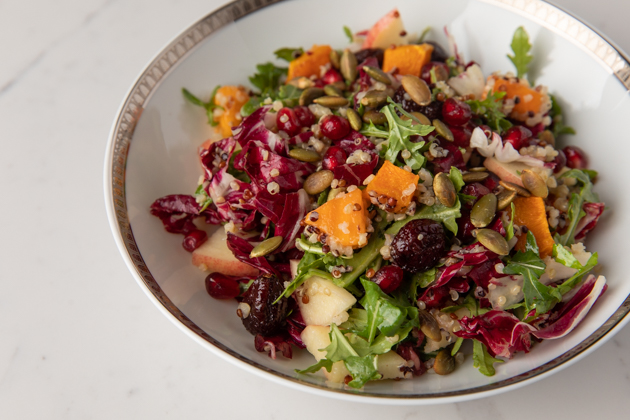 I ended up adding chopped turkey and goat cheese to the leftover salad the next day and it was pretty much a perfect lunch! So perfect that I almost changed the name from Fall Harvest Salad to the "Everything you ever wanted in a salad, salad." The only thing missing would be avocado (cause yeah, I'm from California), but somehow I'm not sure if avocado would go well with the cranberries and pomegranate. 🙂
Shop the post: