This delicious, crustless quiche recipe is one of my favorites.  I've been making it for years, but lately it has become one of my obsessions… probably because it is still too warm to make stews and soups, but this creamy dish is a form of comfort food in it's own right.  It is gluten-free, so I can enjoy it, and luckily Mr. Pretty Little Shopper loves it too!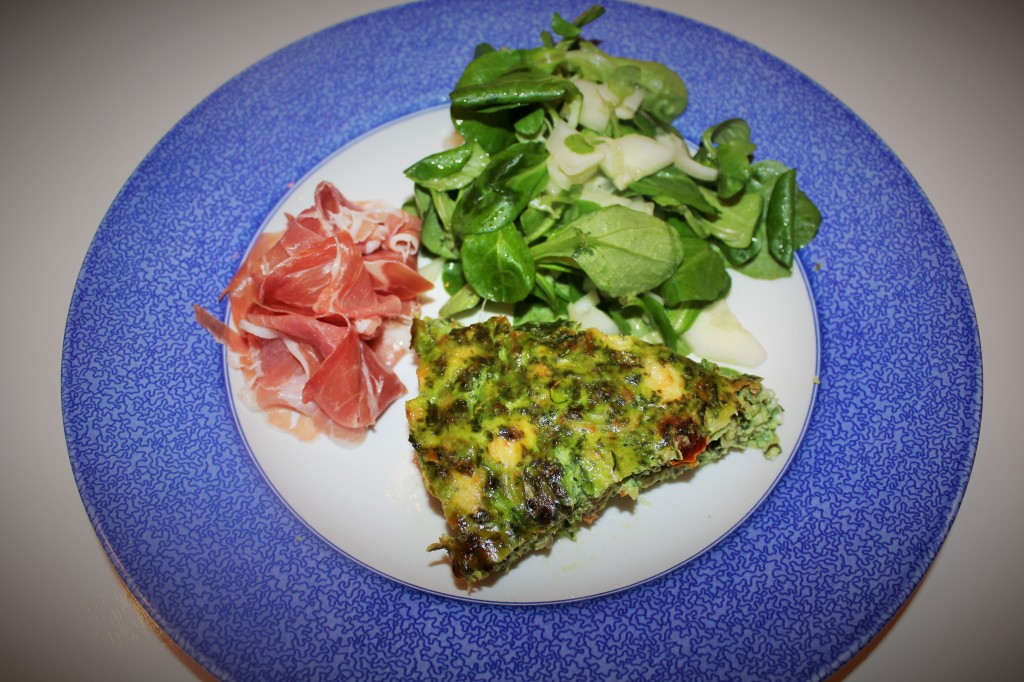 To make the quiche:
Olive oil
1 small bell pepper, finely chopped
3/4 cup onion, finely chopped
1 large zucchini, grated
1 large clove garlic, minced
1/2 cup sundried tomatoes, finely chopped (I buy organic tomatoes packed in olive oil and basil)
5 organic eggs (I use soy free eggs)
1 cup ricotta cheese
1 cup feta cheese
1 tablespoon fresh parsley, chopped
5 cups fresh spinach finely chopped
1/2 tsp. sea salt
freshly ground pepper
*Use organic ingredients when possible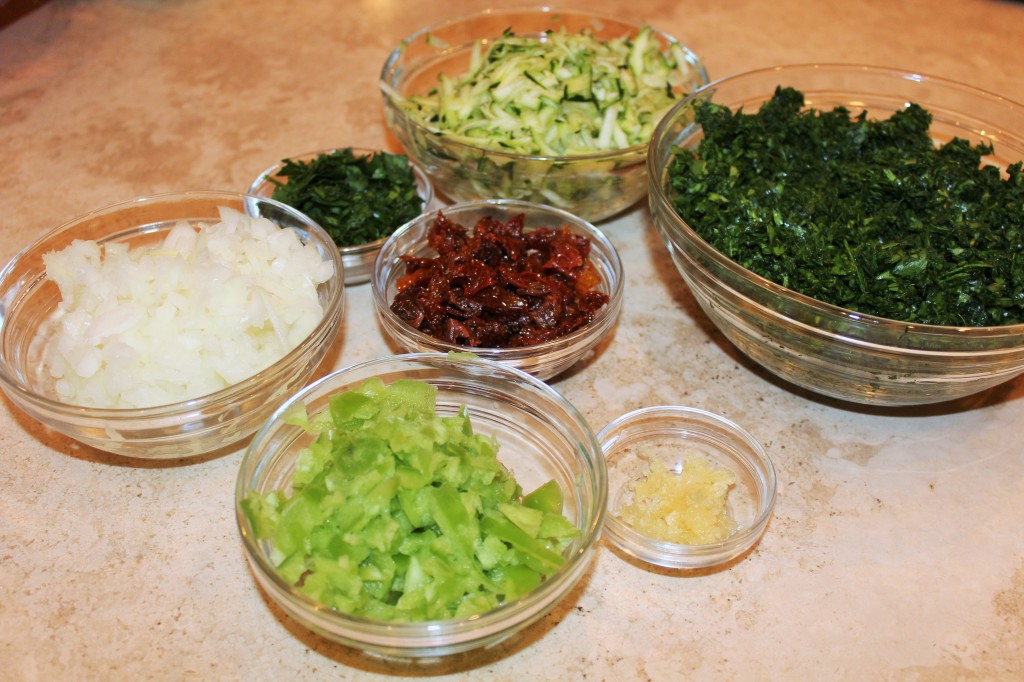 Grease a 9" round glass or spring form pan with coconut oil or butter.
Preheat oven to 350 degrees.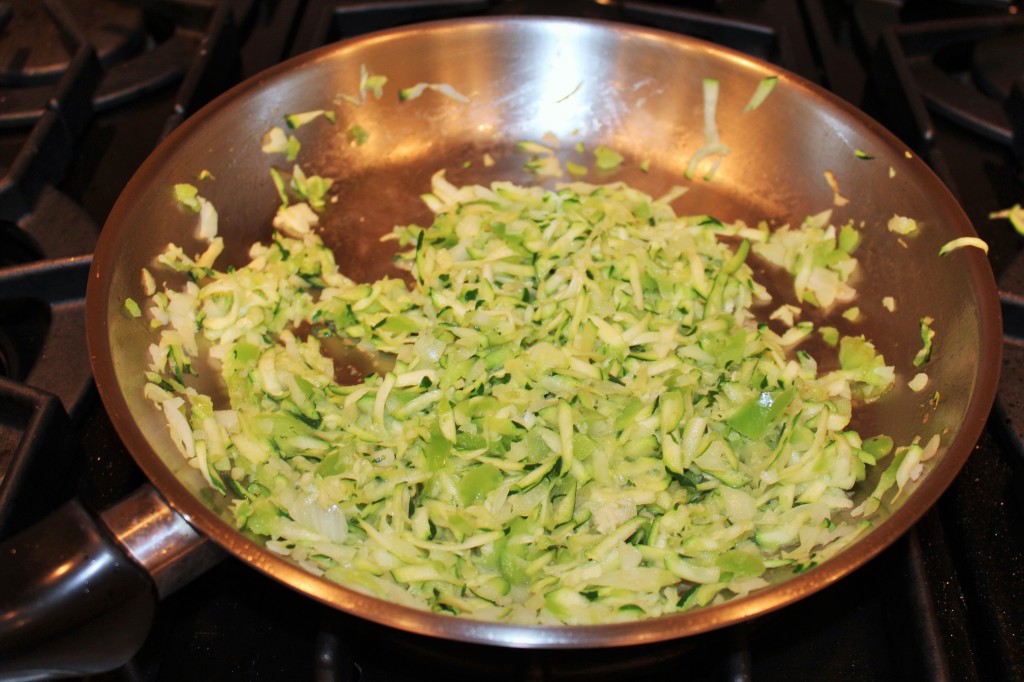 Add olive oil to a large skillet and heat on medium.  Add bell pepper, onion, zucchini and garlic and saute' until crisp tender.  Remove from heat, drain and cool.  *If your sundried tomatoes aren't already soaked in olive oil, you should add them to the saute' mix.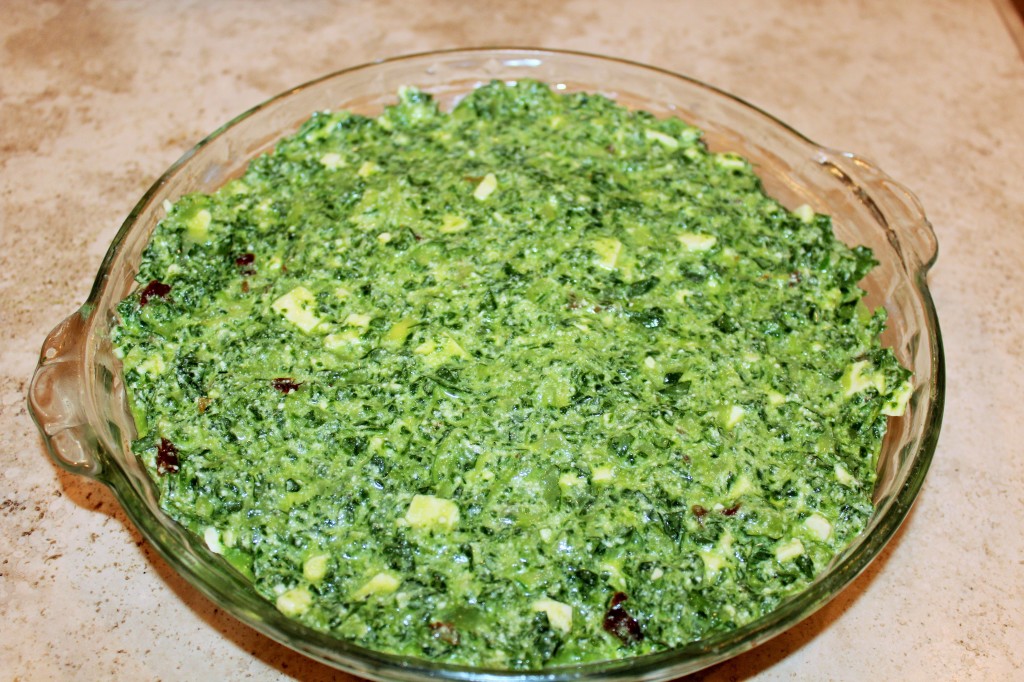 Combine eggs and ricotta cheese in a mixing bowl and whisk until blended.  Add remaining ingredients and cooked vegetables.  Combine well.  Pour mixture into prepared pan (if you are using a spring form pan, be sure to place it on a baking sheet).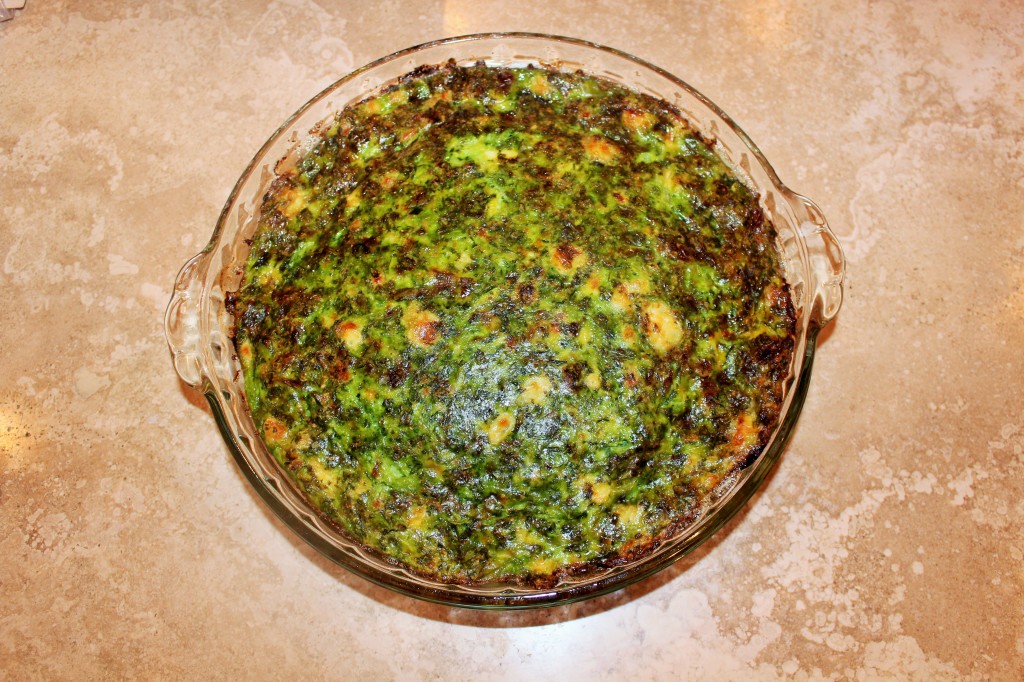 Bake in preheated oven for 45-50 minutes.  Let rest 10 minutes before cutting.
Makes 6 to 8 servings.
To make the salad:
Mache Rosettes (you can substitute Mesclun or Arugula)
Fennel (very finely sliced)
Cucumber (thinly sliced)
To make the dressing:
1/3 cup olive oil
Juice of 1/2 lemon
3/4 tsp. red wine vinegar
1/2 tsp. mustard
1/4 tsp. sea salt
Freshly ground pepper to taste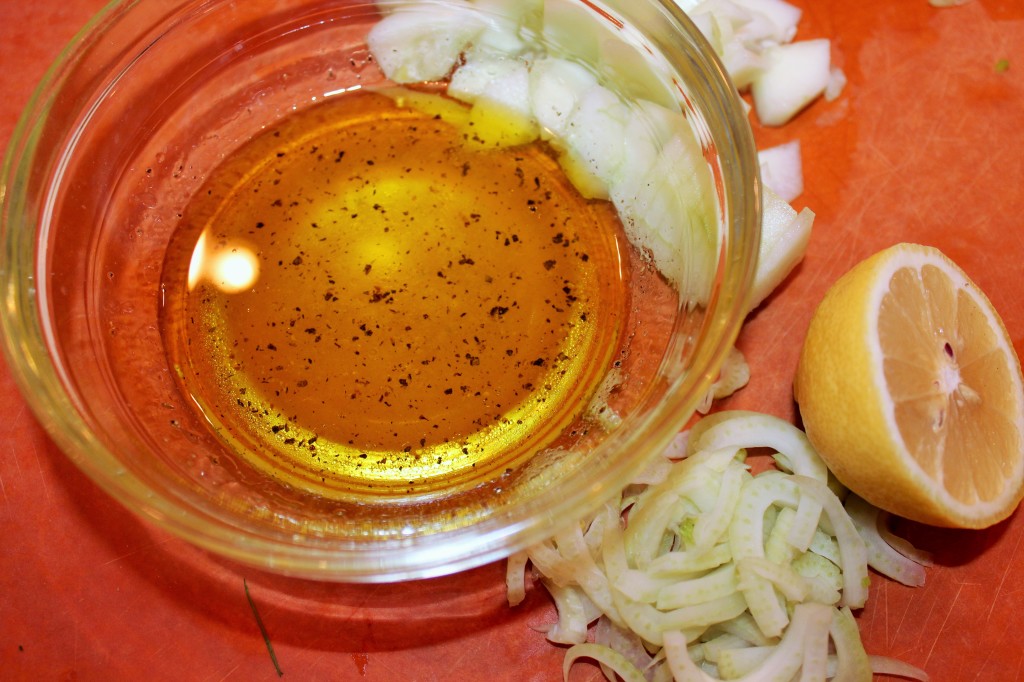 Whisk dressing together with a fork and toss with the rosettes, fennel and cucumber immediately before serving.
Makes 3 to 4 servings.
I serve my quiche and salad with thinly sliced Prosciutto.  Recipe adapted from Gold Circle Farms.  Salad recipe inspired by  La Sosta Enoteca.
Thank you for stopping by and please let me know if you enjoyed the recipe.
xoxo,
Lisa