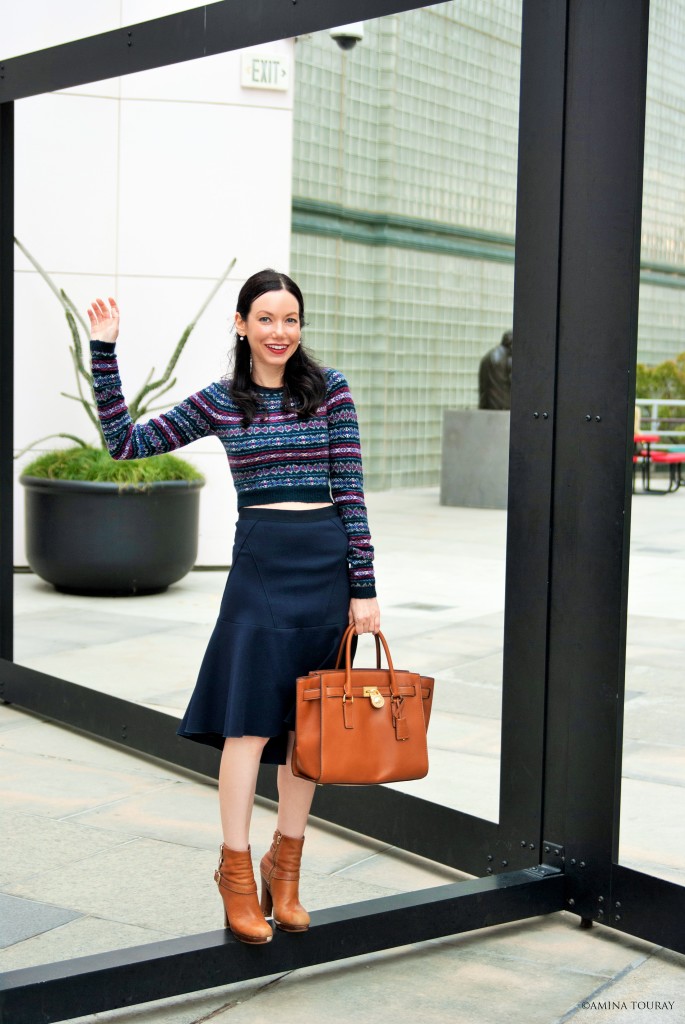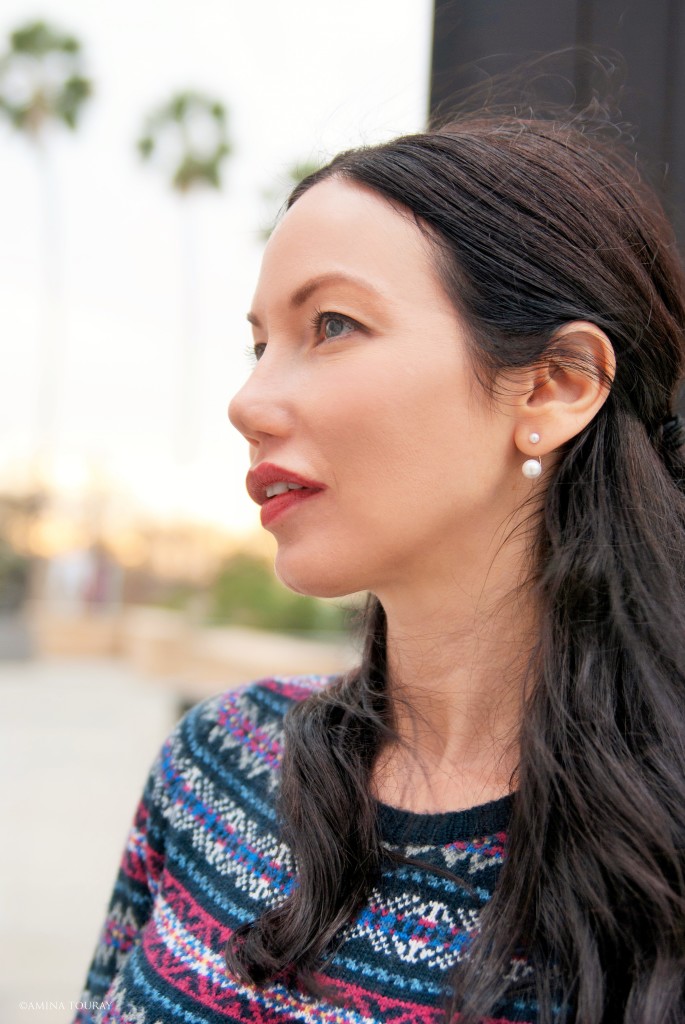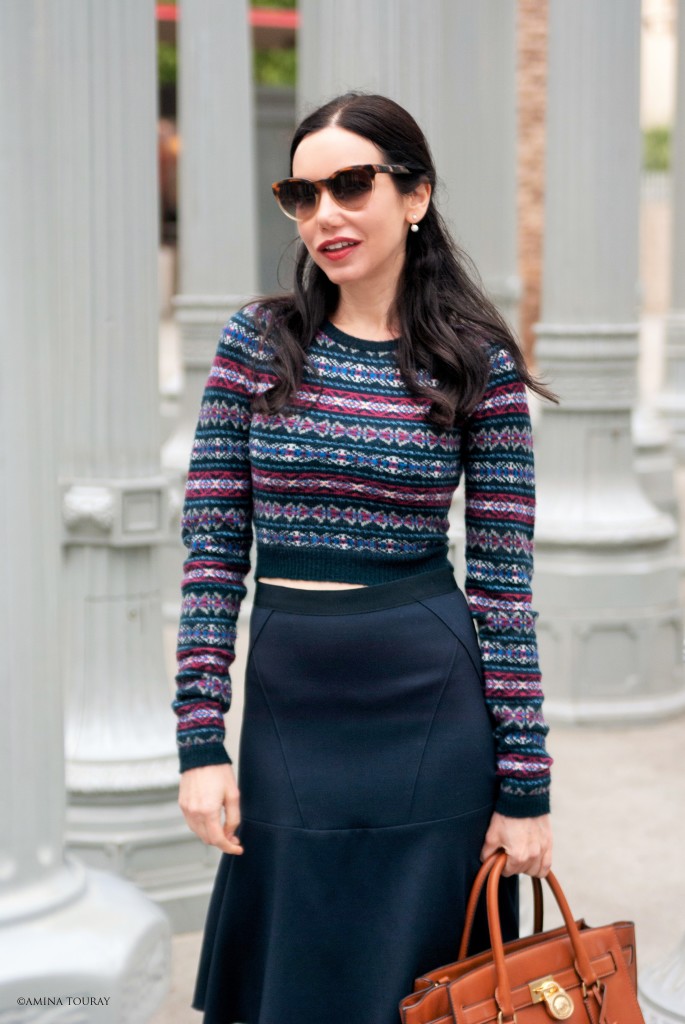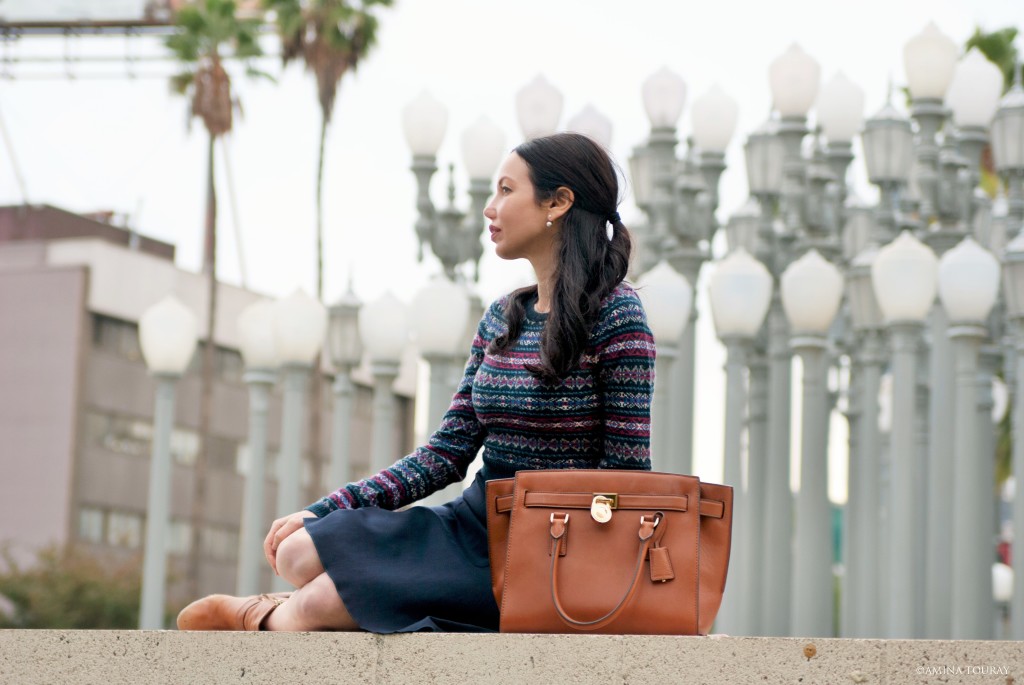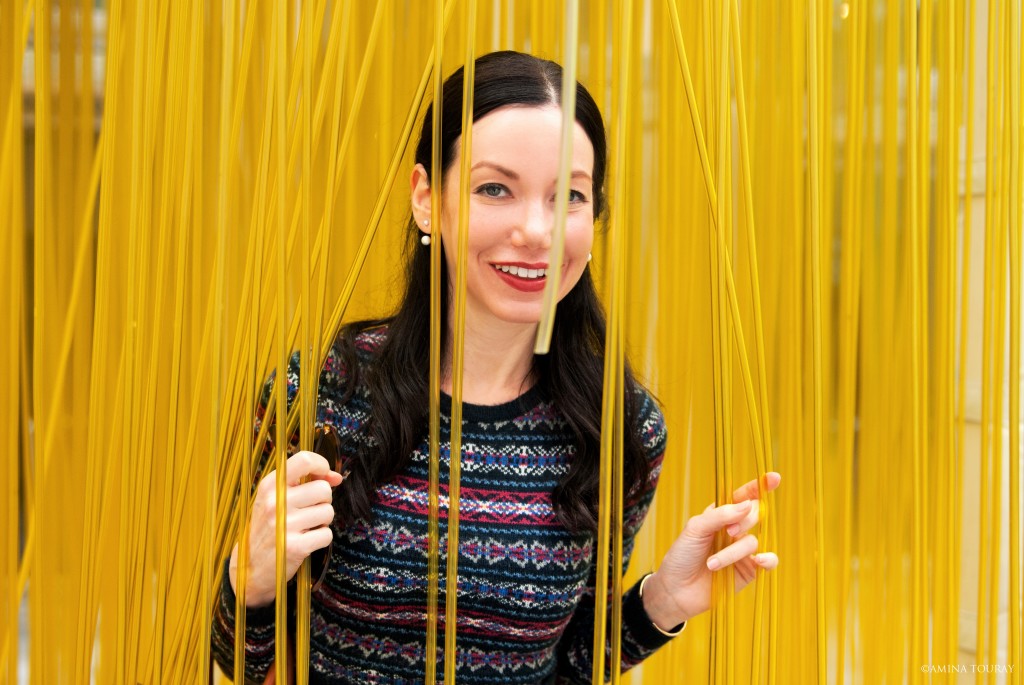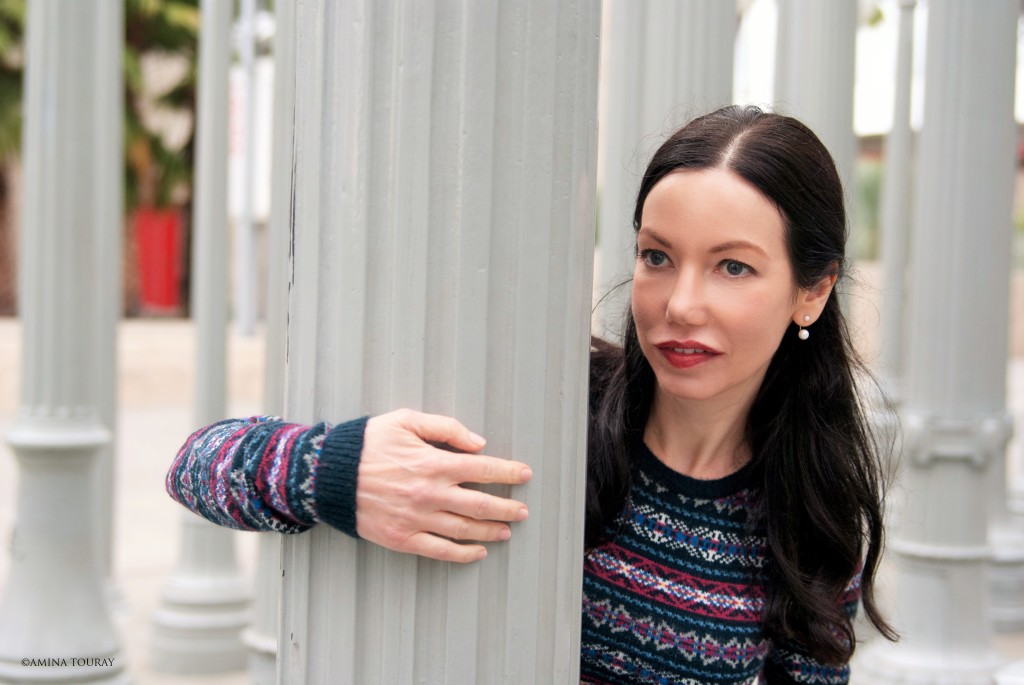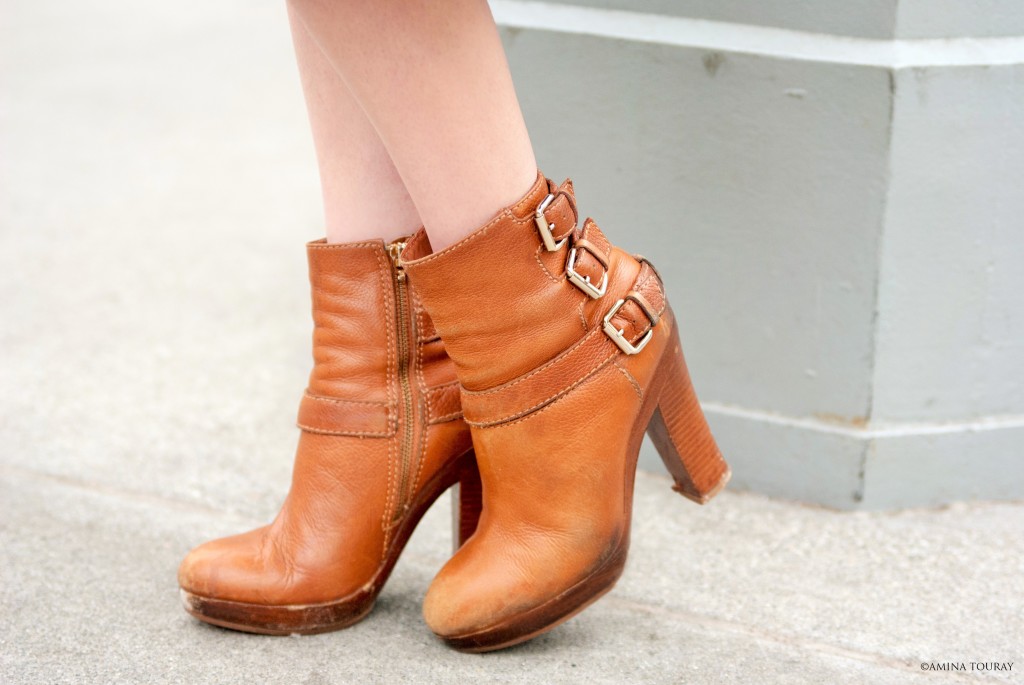 Happy Cyber Monday!  I hope you had a wonderful and relaxing holiday weekend!
This weekend I have been enjoying this overcast weather which is such a relief from the endless sunny days we have been experiencing in Los Angeles.  These photos were taken at LACMA which is one of my favorite museums to visit and has some amazing exteriors for photo ops.  But I must warn you to beware of furry creatures wandering about.  I had my car door open with one foot out the door, and was reapplying my lipstick in my overhead mirror when I felt something crawling up my leg.  I looked down to find a squirrel with it's little paws on me as if it was a puppy!  I let out a scream and nearly scared Amina half to death, but scared myself even more.  I had been warned since I was a child that although squirrels might be very cute, they might also carry diseases… and I have never met any quite this friendly.  As we were walking away from the car, Amina noticed that my little furry friend was starring at me intently!
Now about this outfit… I fell in love with this skirt at Tommy Hilfiger on Robertson, and I love the way it matches this fair isle sweater.  I had been searching for a sweater like this for quite some time and spotted this one on sale from Abercrombie & Fitch.  I paired the outfit with my old but beloved boots from Juicy Couture and my brand new Michael Kors satchel that I hope you won't mind seeing quite a bit of on this blog for fall and winter.
Abercrombie & Fitch sweater (on sale!).  Tommy Hilfiger Collection skirt.  Michael Kors satchel (on sale!).  Bauble Bar earrings.  Juicy Couture boots (old, similar here and here).  Oliver Peoples sunglasses.
Photos by Amina Touray.
xoxo,
Lisa