Happy Monday everyone!  I hope your week is getting off to a great start!  Today I wanted to share with you a post on a cute little cafe I discovered in Burbank called Olive & Thyme.  I had been wanting to share a few of my favorite eateries on the blog for some time now, so I hope this post will be the first dining post of many to come.  In spite of the fact that I live in Manhattan Beach, I seem to find myself in Burbank quite a bit for appointments and auditions.  For a long time I could never seem to find anywhere decent to eat and when I discovered Olive & Thyme I was immediately hooked.  They make the best chopped salad I've ever tasted and I stop by every time I'm in the Valley now to pick one up!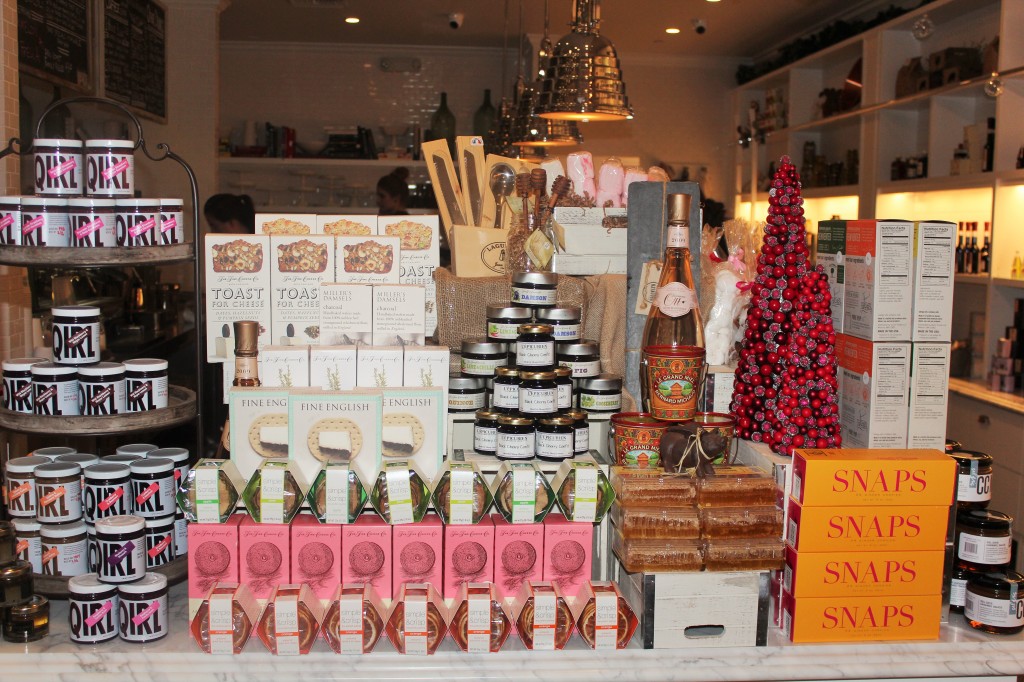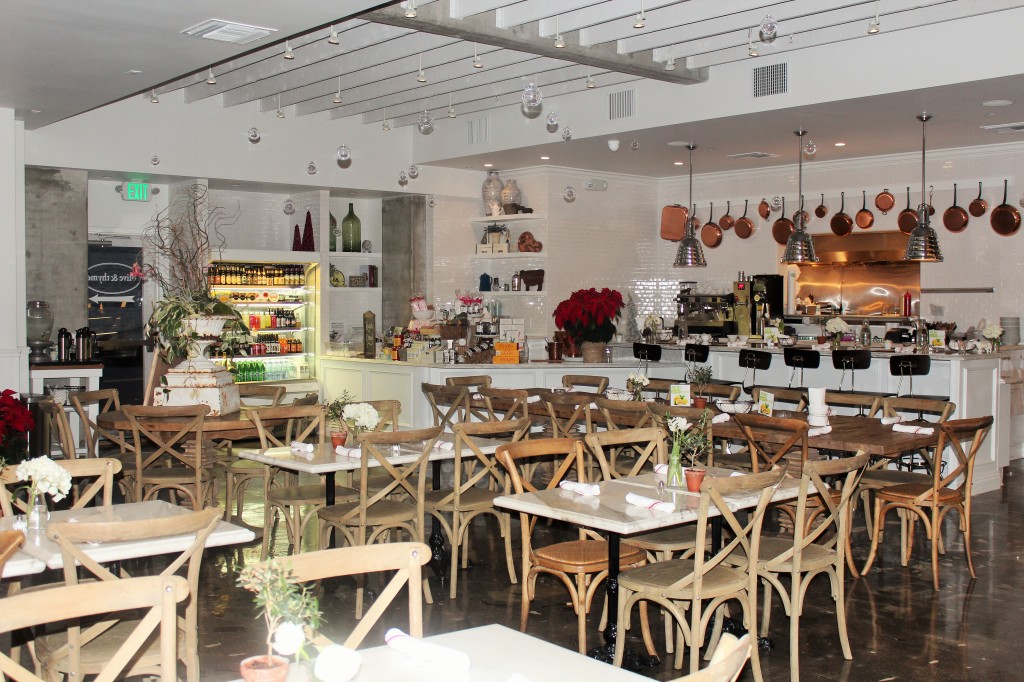 When I first started coming to the café they were located in a smaller location a block away.  They opened their new much larger location a couple of months ago and expanded their menu.  Owners Melina and Christian Davis travel the world as well as source local farmers and food artisans to bring customers fresh, high quality, foods, products and ingredients.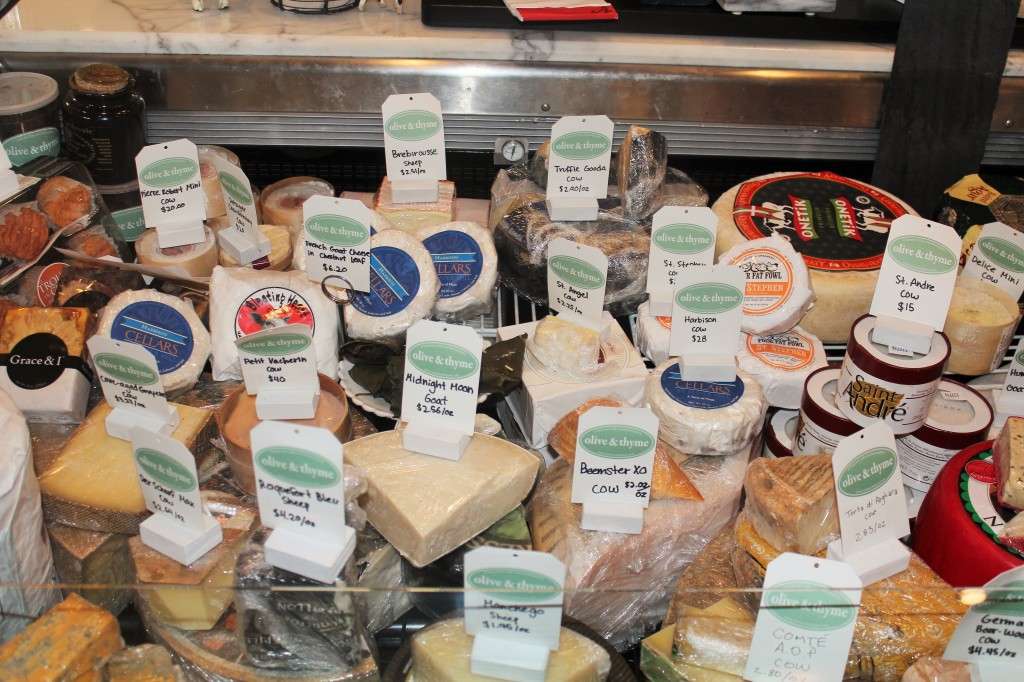 The restaurant has a full menu, as well as a deli counter full of ready to go dishes and a wide selection of cheese.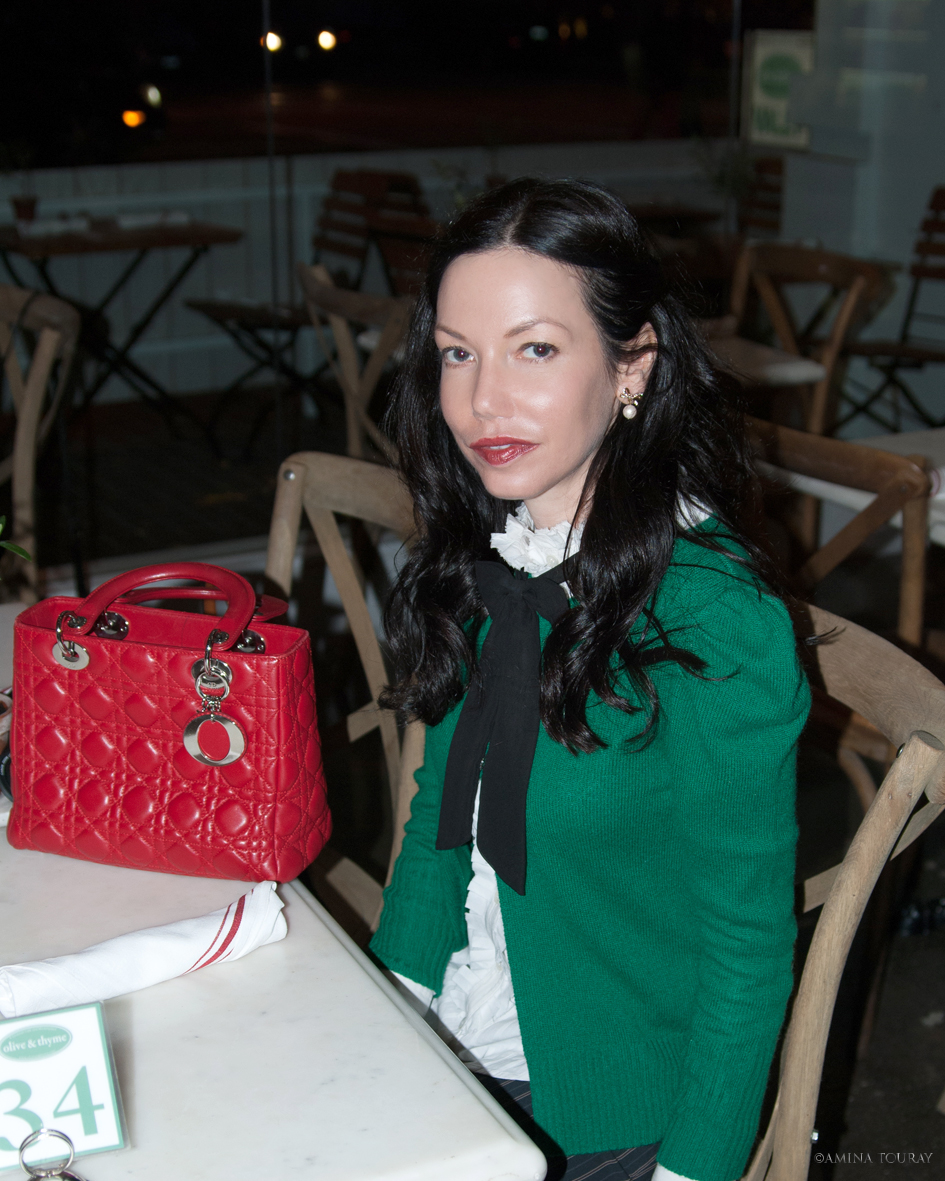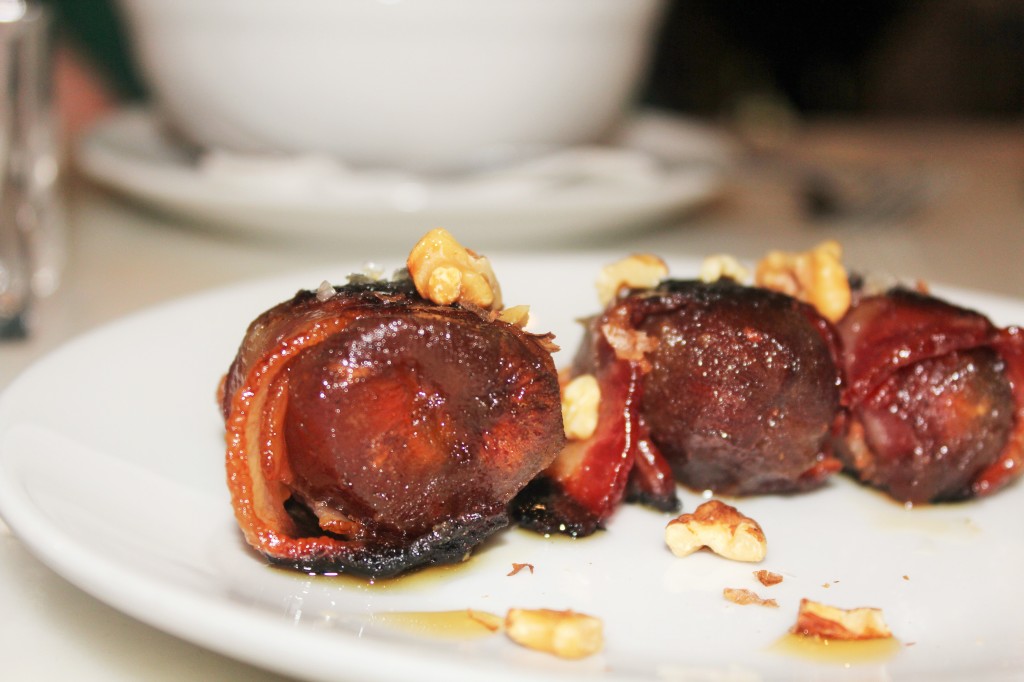 Bacon wrapped Dates with St. Agur blue cheese, walnuts and honey.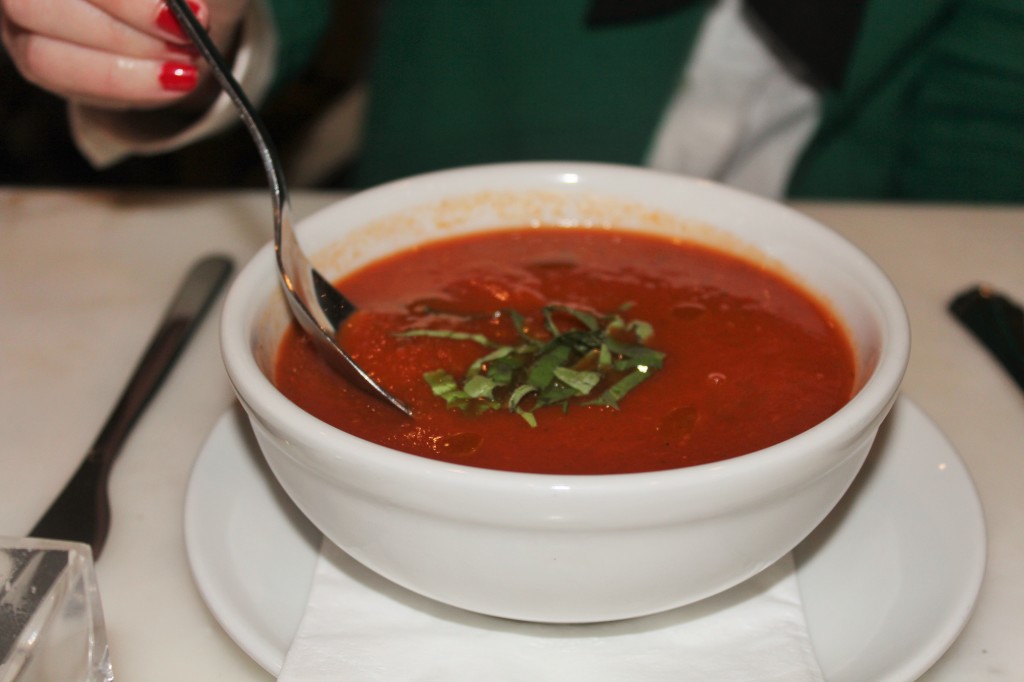 I couldn't resist this Tomato Basil soup which was perfect for the cool rainy day we were having.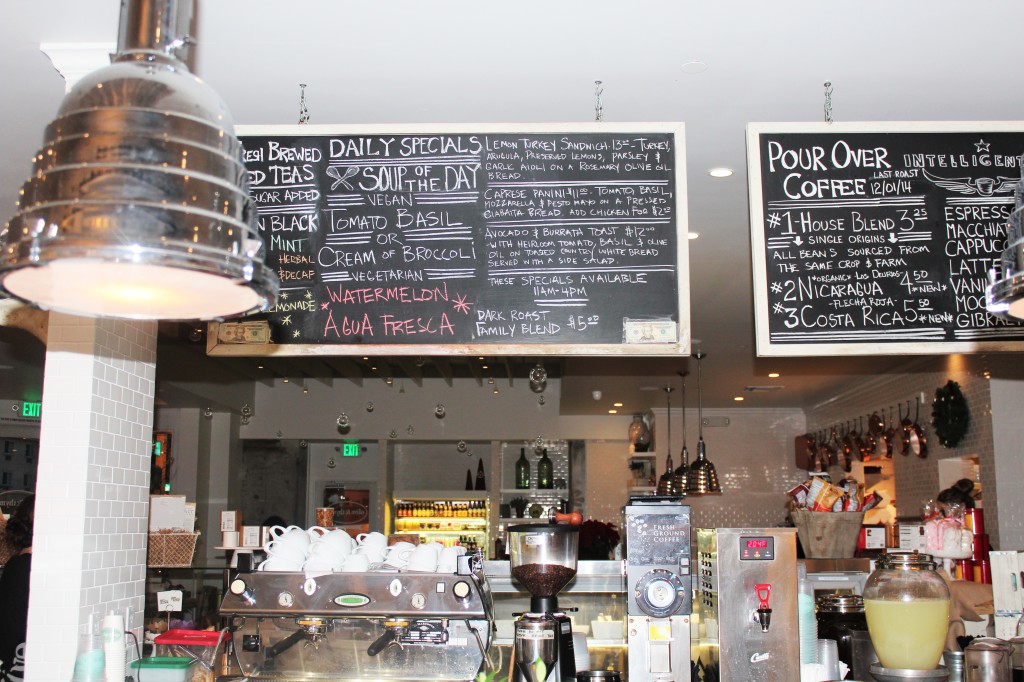 A full menu of teas, coffee, and local and European wines and beers are available.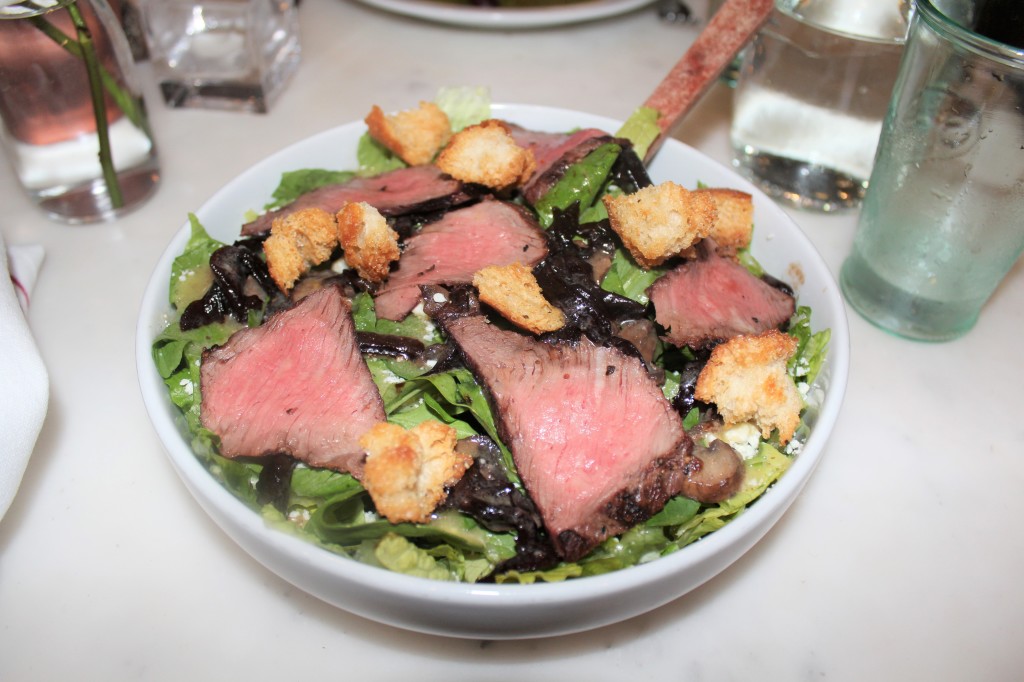 Amina ordered the Steak Salad.  She ordered the same dish when I brought her here once before and she loved it so much she decided to have it again.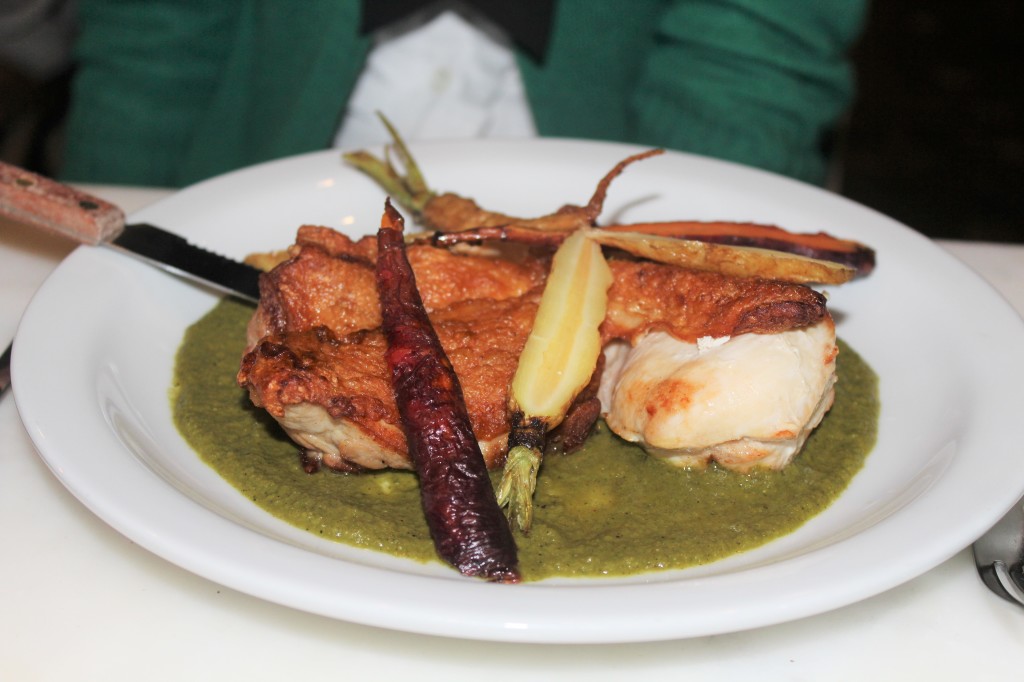 I had the Roasted Half Chicken with mojo verde and roast baby carrots.  This dish is gluten-free and absolutely delicious!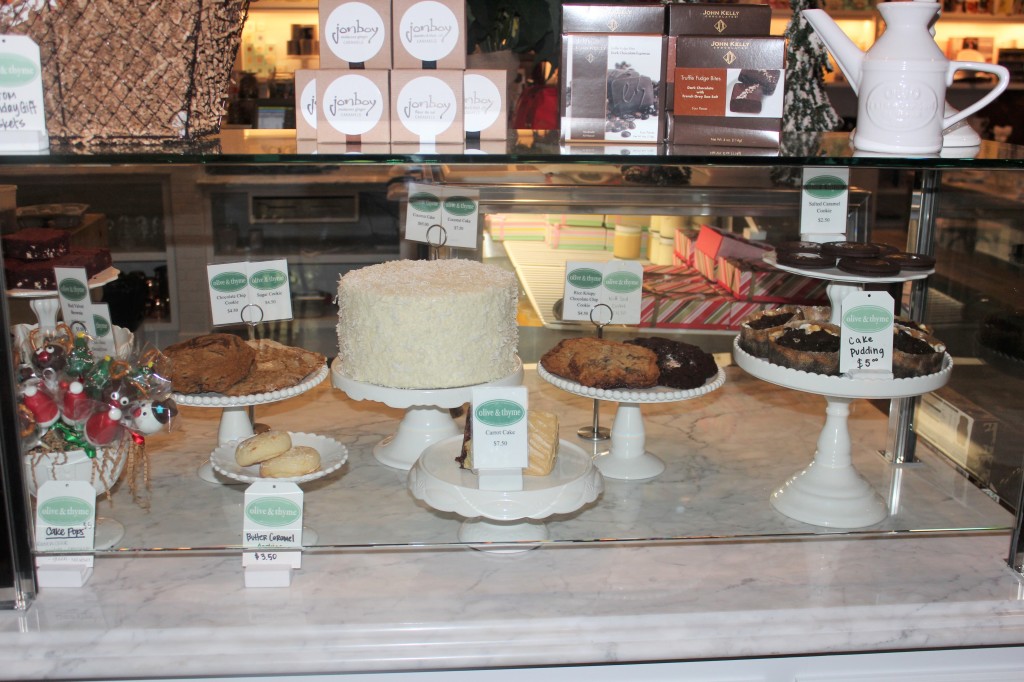 They always have a very impressive desert selection, including a few vegan and gluten-free options.  This desert counter goes on quite longer than my photo.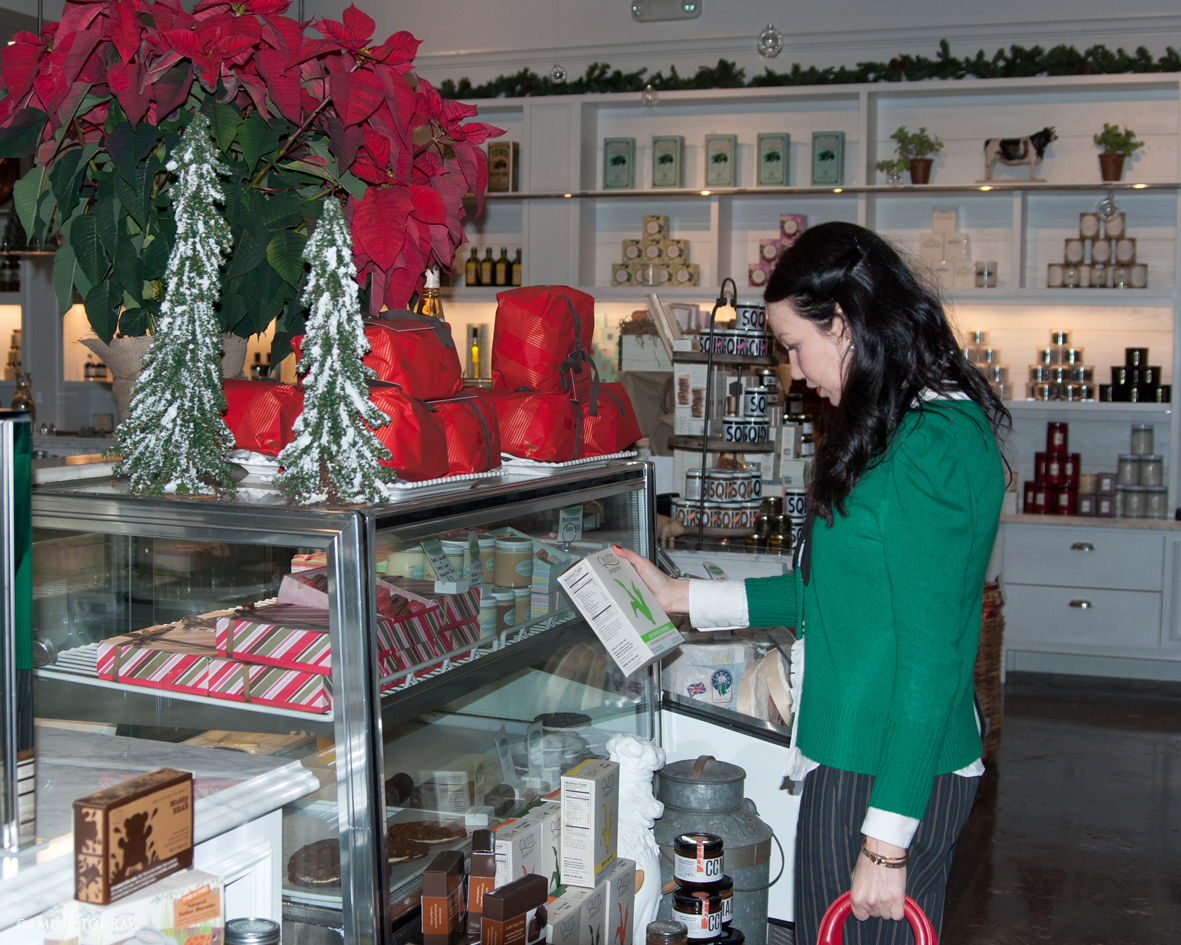 In addition to the café , Olive & Thyme also boasts a well curated selection of gifts along it's walls.  You can find a variety of olive oils, condiments and sweets, as well as candles, cookbooks, aprons, table wear and cooking utensils.  It's a perfect place to pick up a last minute hostess gift or a decadent desert to bring with you to a holiday party.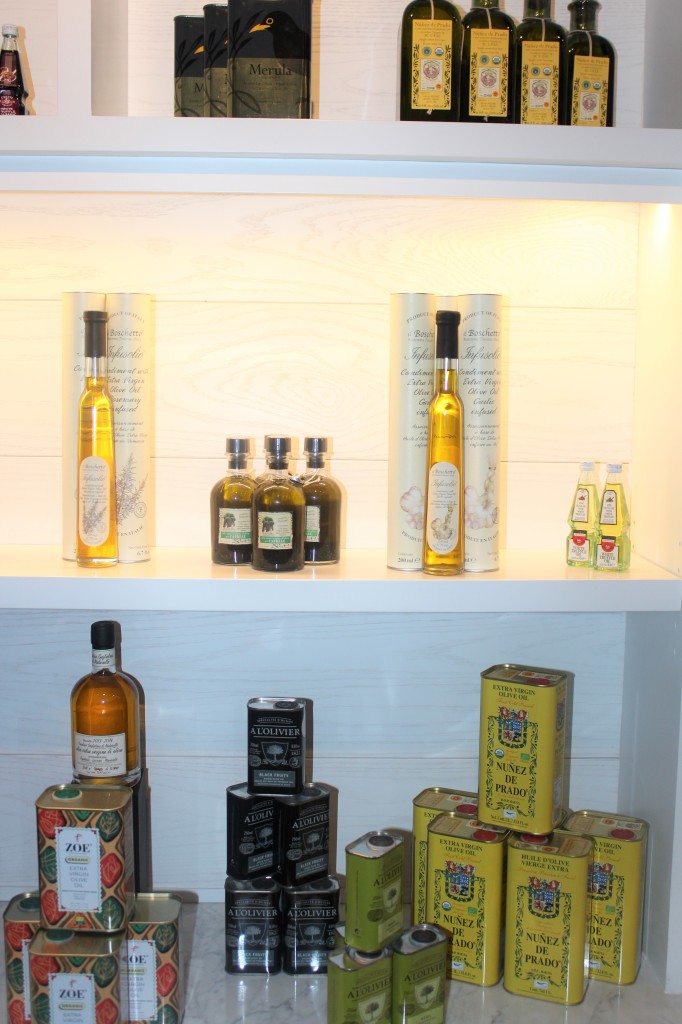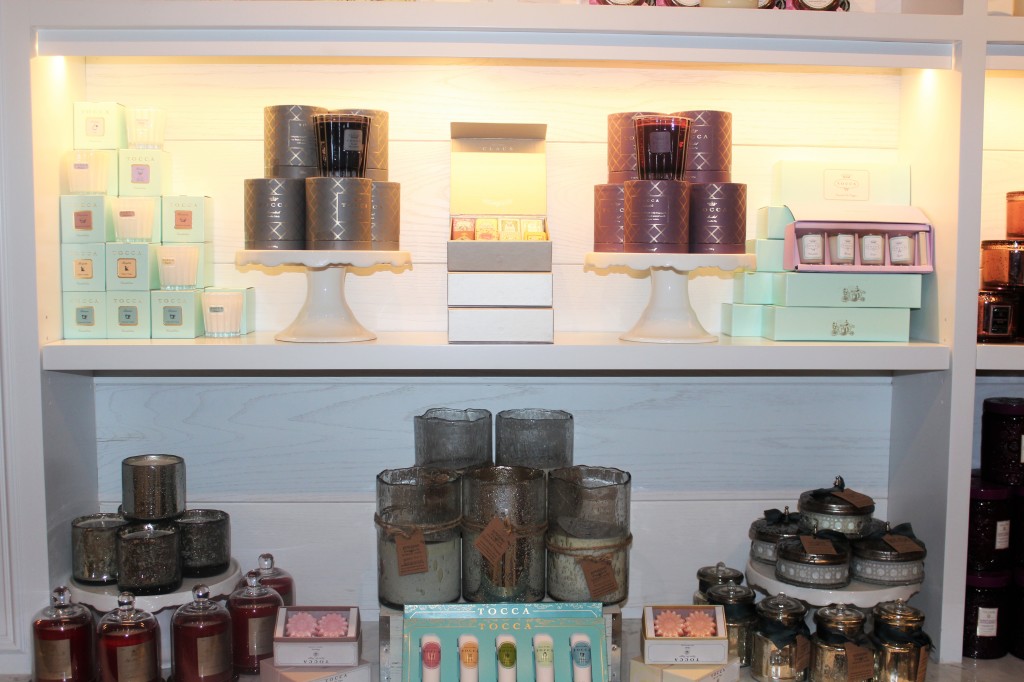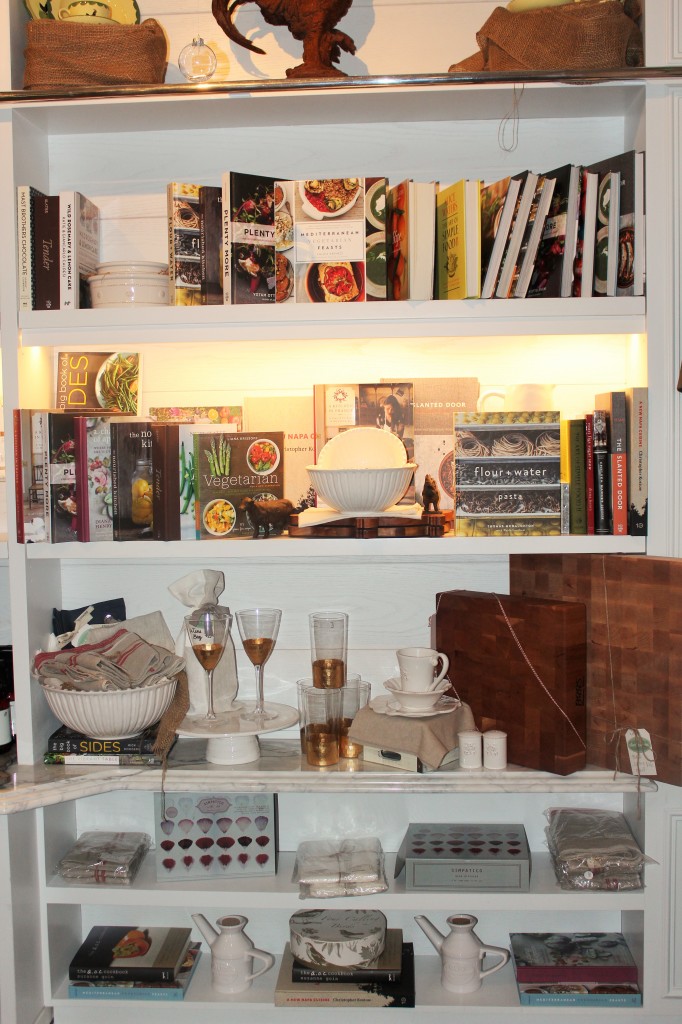 Olive & Thyme is located at 3821 Riverside Drive in Toluca Lake.  They are open Monday thru Saturday and closed between lunch and dinner from 4 to 5 pm.  Please check their site for hours and directions.
Thank you so much for reading and please check back tomorrow for full details of my outfit.
Photos taken by me and Amina Touray.
xoxo,
Lisa