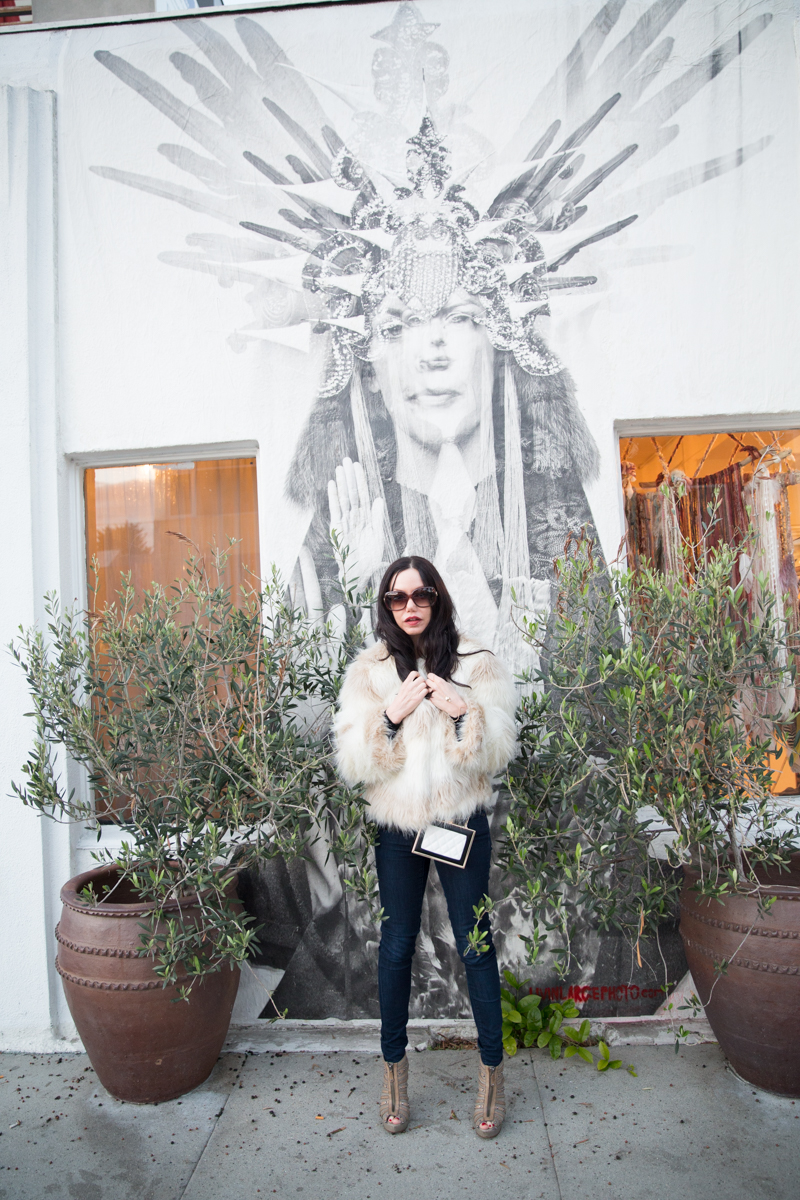 Happy 2015!  I hope your New Year has gotten off to a great start!  I have been busy trying to get organized and ready to start anew after a very busy December.  Two of my goals for this year are to keep my work area clutter free and to redecorate my office space… I think the second one is going to be a work in progress.  Did you set any goals for this year?  Please let me know in the comments.
This look is my go to style when I don't know what to wear, or don't have much time to think about it.  The faux fur, dark denim and ankle boots are basically a no brainer for an instant chic and pulled together look… plus it is so comfortable.  This faux fur is one of my new favorites!  I had been looking for a white one for awhile, and this one caught my eye the moment I walked into the Revolve Clothing Pop-Up-Shop at The Grove.  It's the third in my faux fur collection and I can imagine myself adding many more. I often wear them around the house with my pjs or sweats in the cold mornings while I am working on the computer.  It always feels like being wrapped in a blanket.  Also, I should add that the Revolve Pop-up-Shop is awesome (I've been there three times already), so if you are in the LA area, I would definitely recommend stopping by.  The store will be opened through the 18th of January.
Raga coat via Revolve Clothing.  3.1 Phillip Lim sweater (similar here and here).  J.Crew jeans (similar here).  BCBG booties (similar here, here and here).  Dahlia UK bag (on sale!).  Nasty Gal handpiece (similar here).
Photos by Mo Summers.
Thank you for stopping by!
xoxo,
Lisa