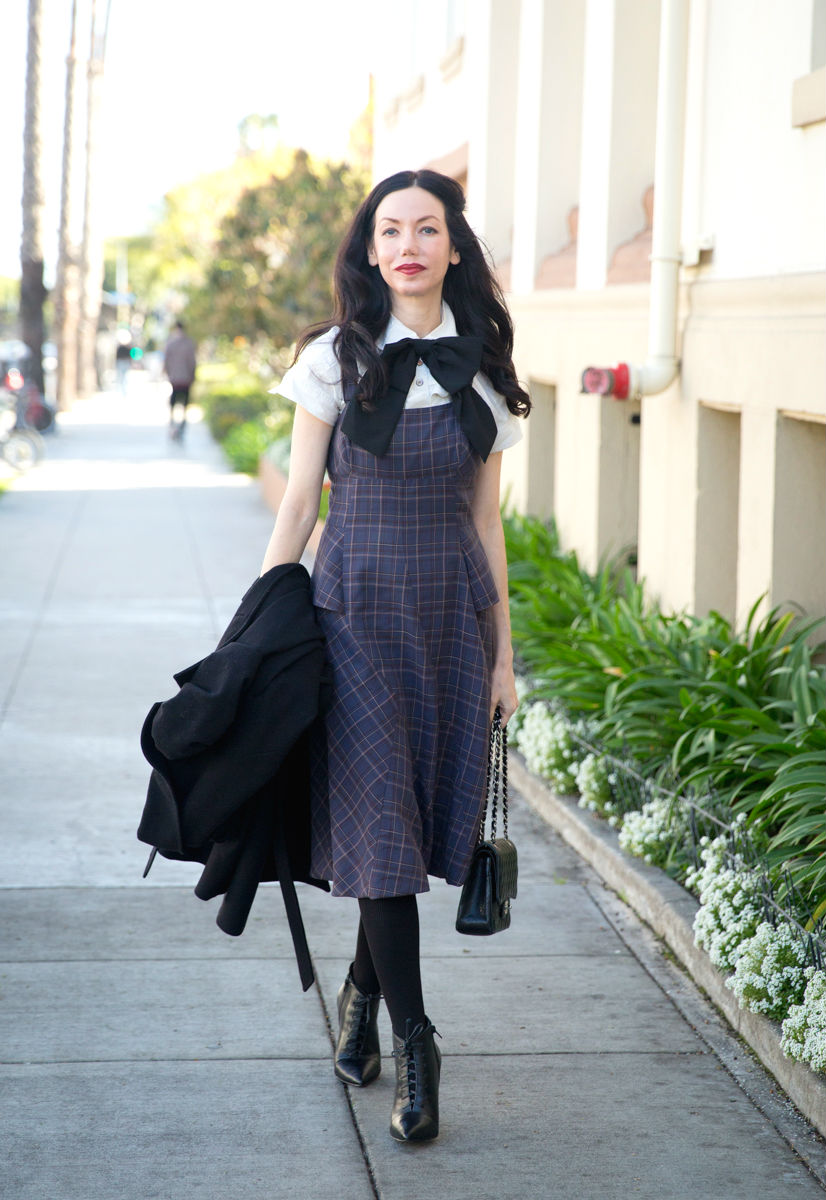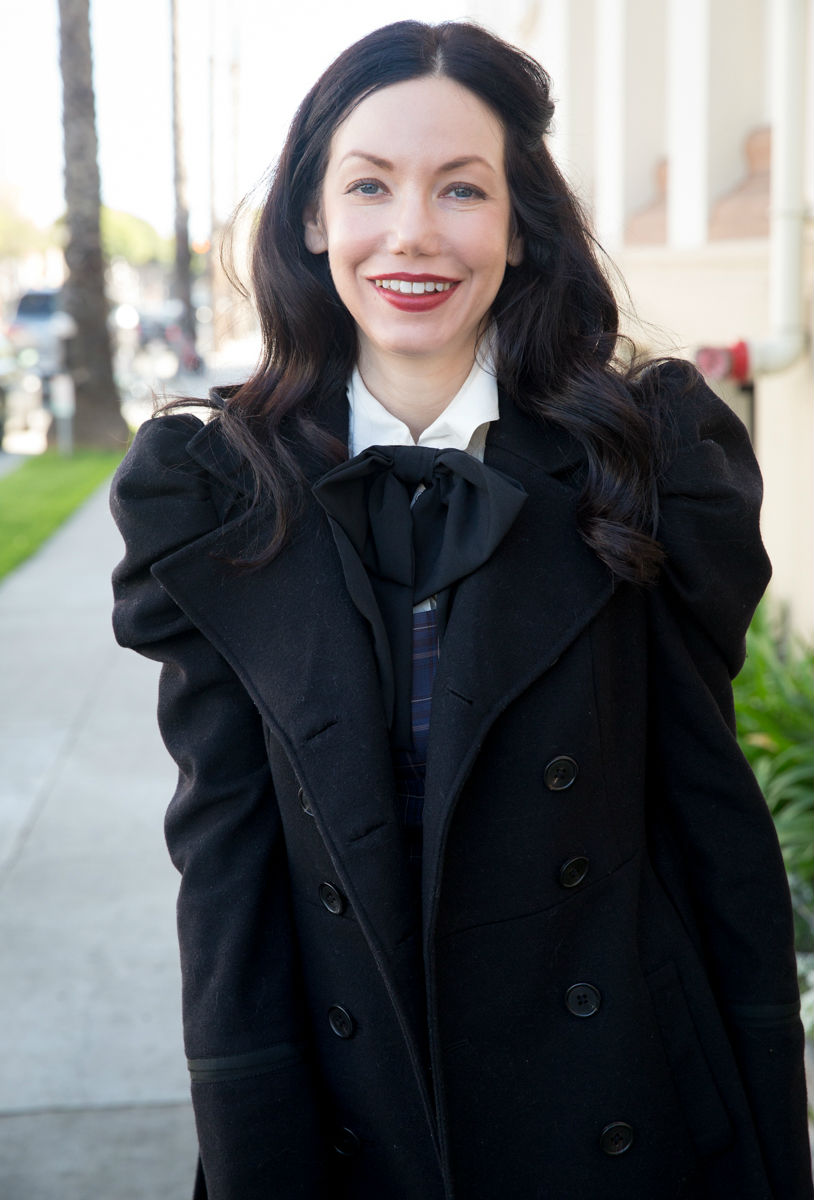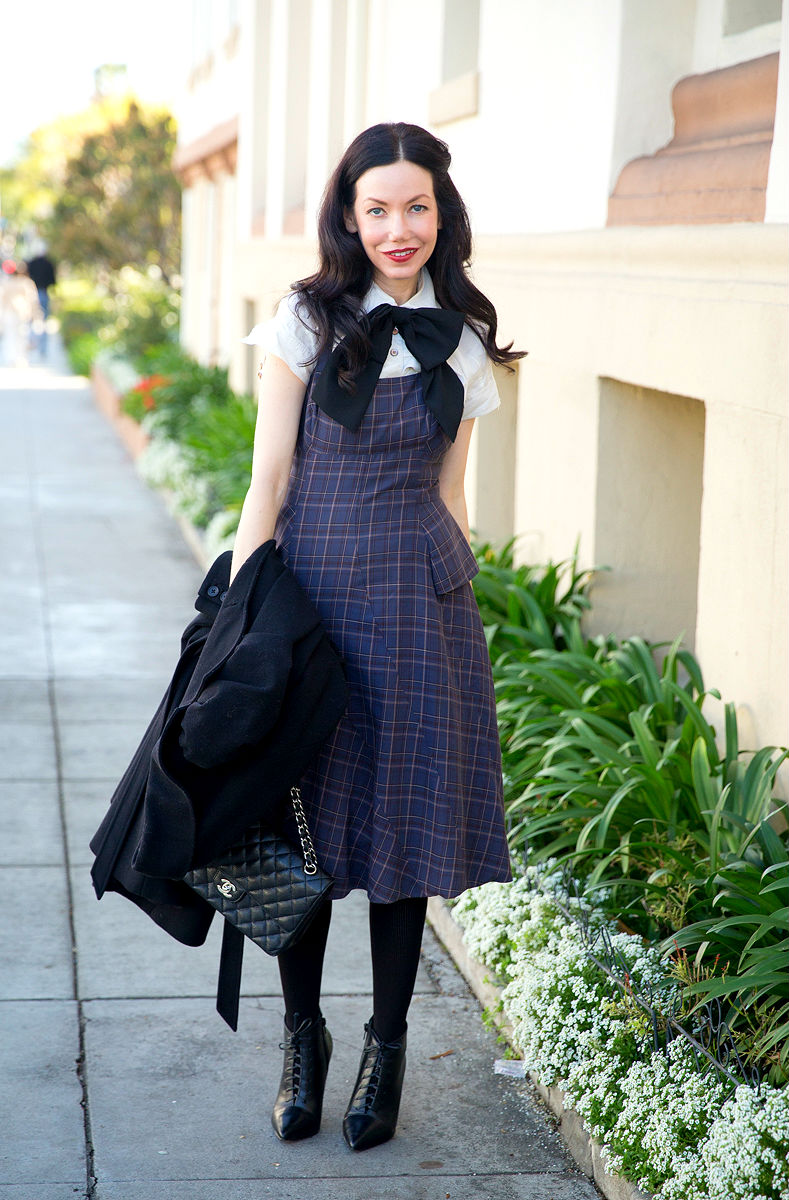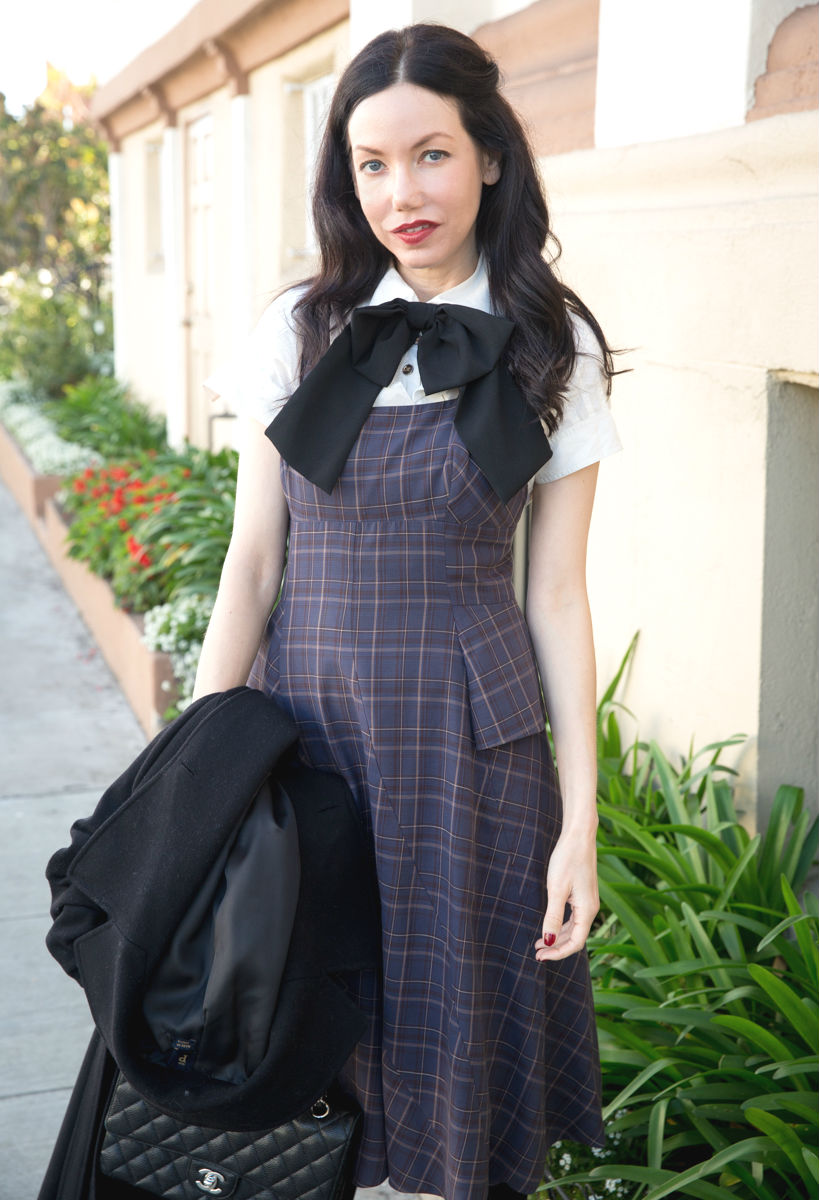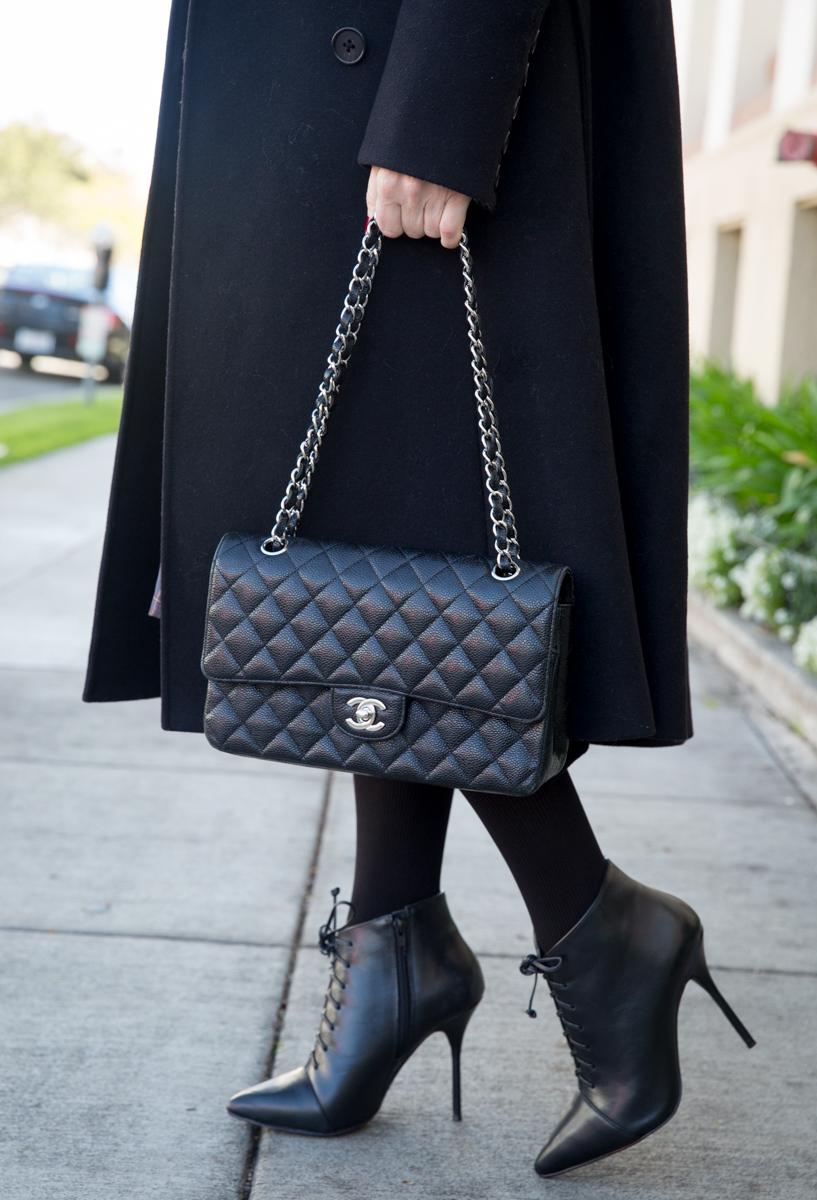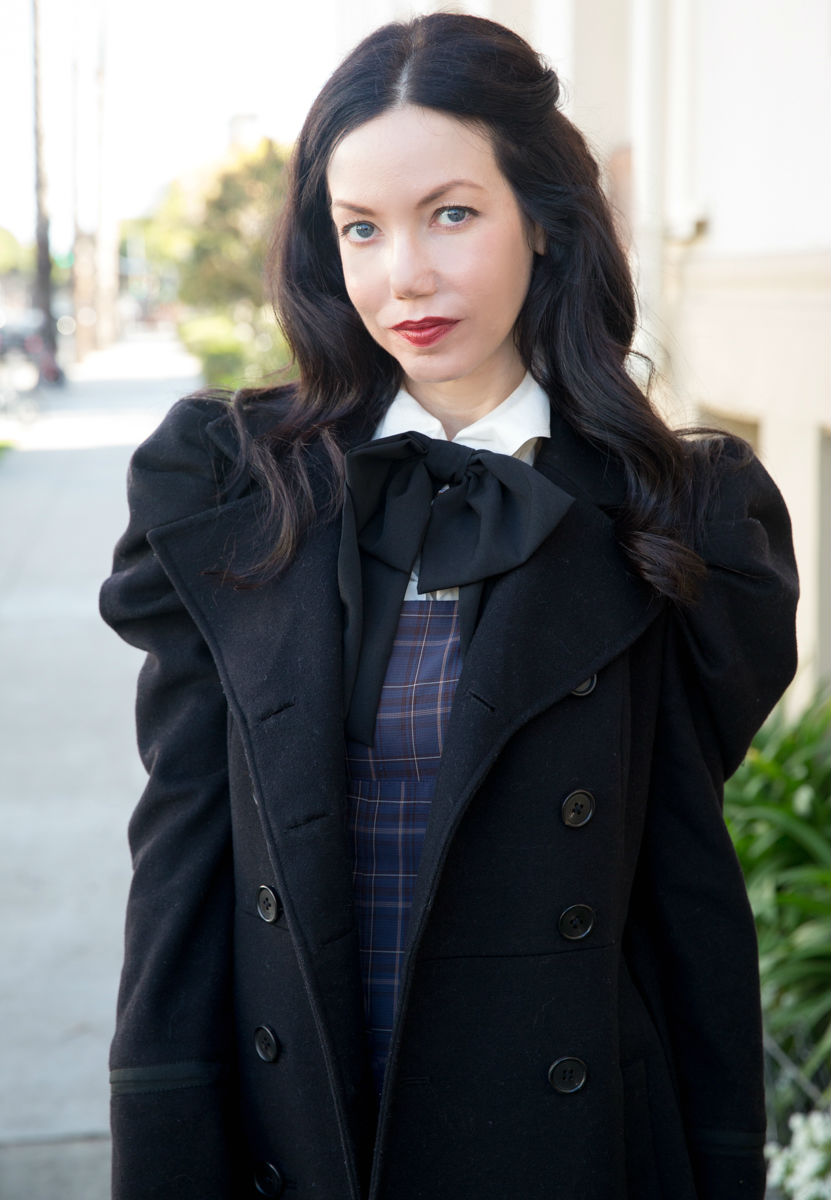 Happy Monday everyone!  Today I am sharing with you yet another plaid look.  This dress is actually more of a jumper and I have had it for almost ten years.  To be honest I had no intention of wearing it on the blog until I recently wore it to a theatre audition and then in a staged reading where I played Jane Eyre author, Charlotte Bronte.  I received so many compliments on the outfit that I thought I would share it with you.  I have worn this dress to so many classical theatre nights, readings and auditions that I have lost track.  It's been worn to play Abigail in The Crucible, Cecily in The Importance of Being Earnest, Anya in The Cherry Orchard and the list goes on.  It's basically my go to, all purpose period piece look and I am amazed at how well it goes with these new Steve Madden booties.
After we shot the look it ended up getting used for an audition once more.  I received a last minute commercial audition and was asked to dress in an 80's rocker style.  I went in dressed with a leather jacket and big gold hoop earrings, only to find out that they had since changed the casting concept (from the 10 am notice I received from my agent, to my 2 pm call time) to a 1940's look instead.  So I arrived clearly dressed inappropriately and they asked if I could go home and change.  Now in LA this means an extra two hours in the car which I just did not have time for.  I went back to my car to see if I had a change of clothes, and realized I had managed to take all my stuff out of the car from my last photo shoot, except for this romper and blouse.  So once again this lucky outfit came in handy.
BCBG jumper dress (similar here and here).  Juicy Couture blouse (similar here, also love this blouse with attached bow here).  Asos bow tie (similar here).  Bird by Juicy Couture coat (similar here and here).  Steve Madden booties.  Wolford tights.  Chanel bag.
Photos by Mo Summers.
Thank you for stopping by!
xoxo,
Lisa