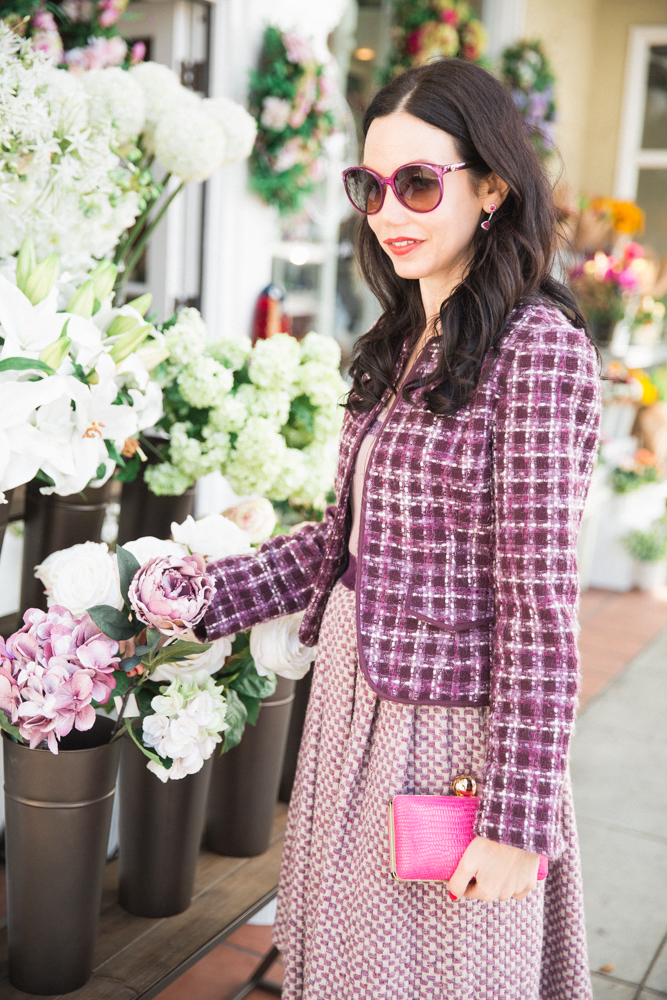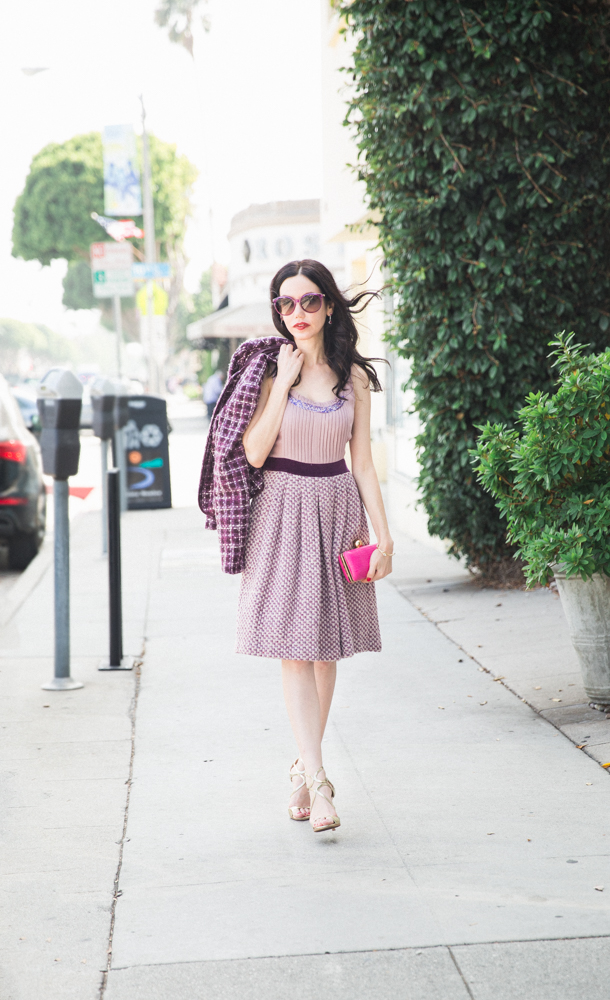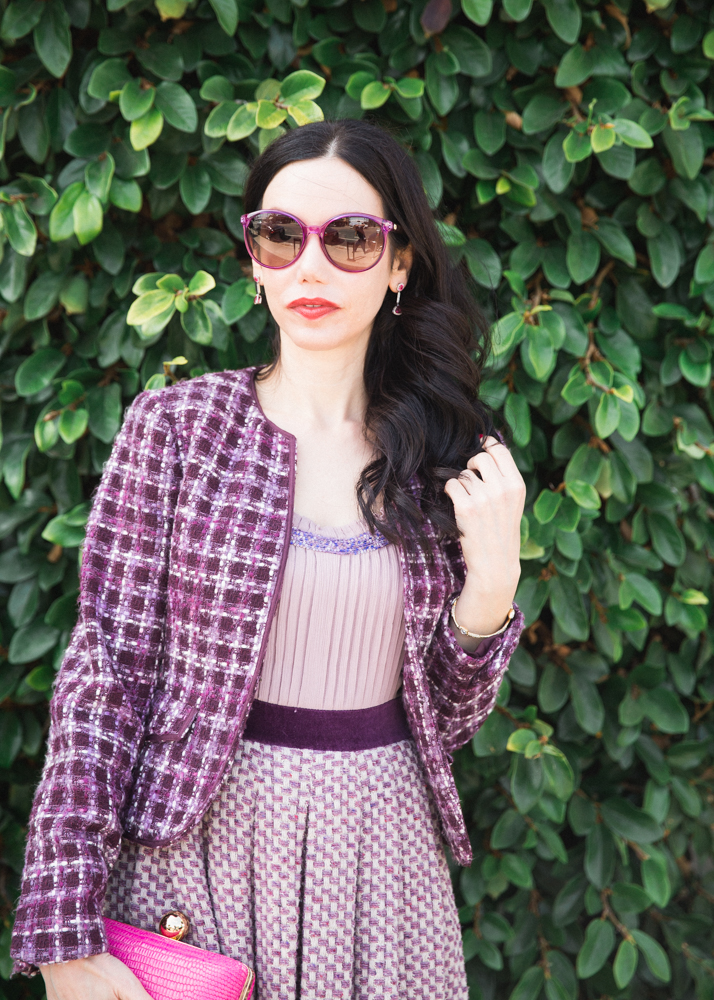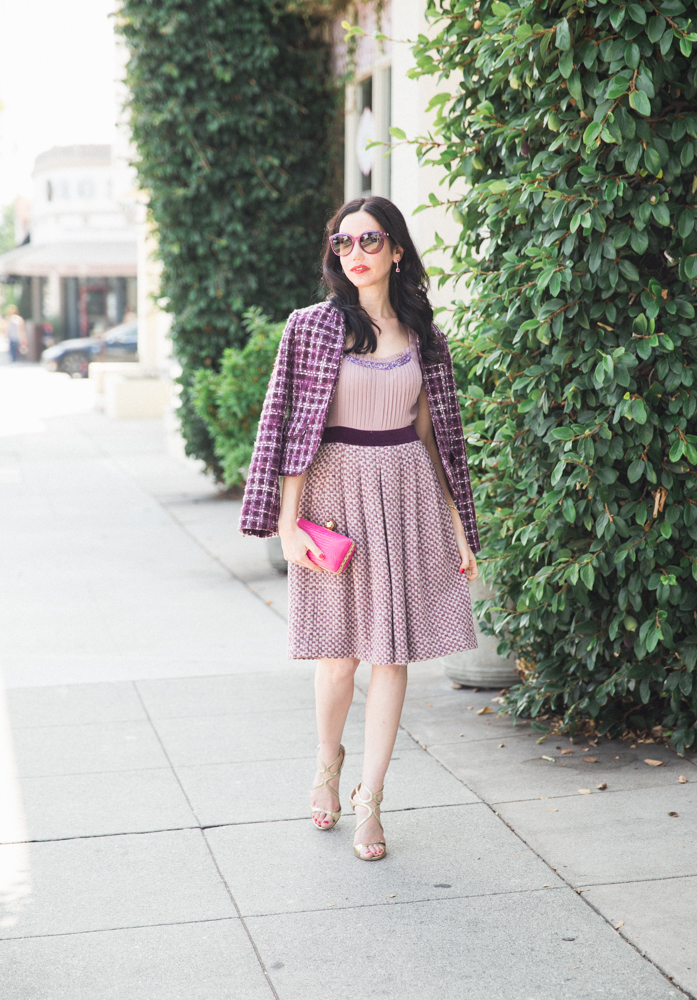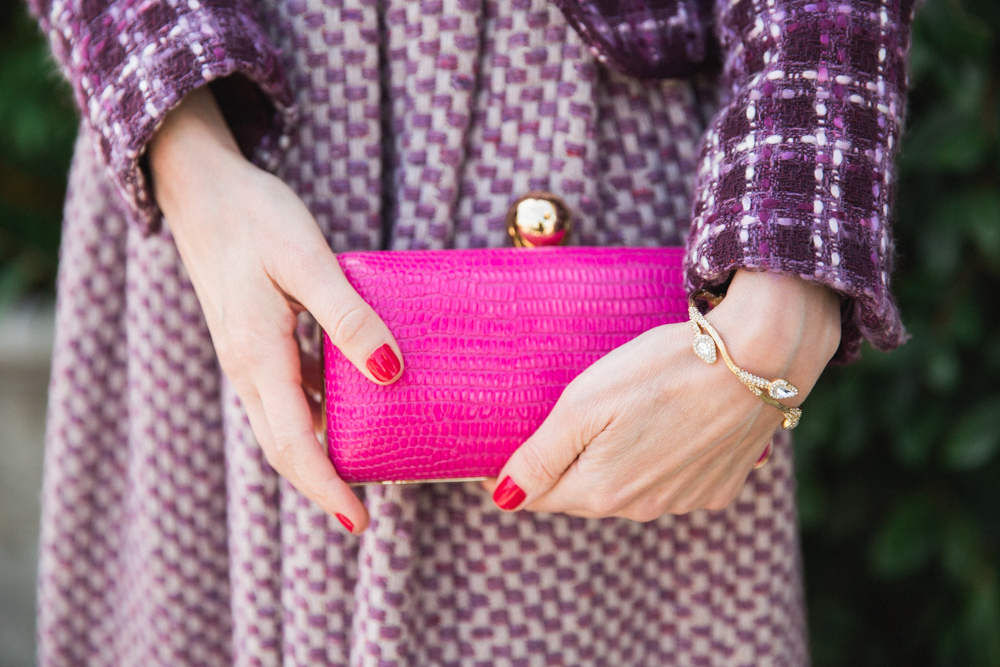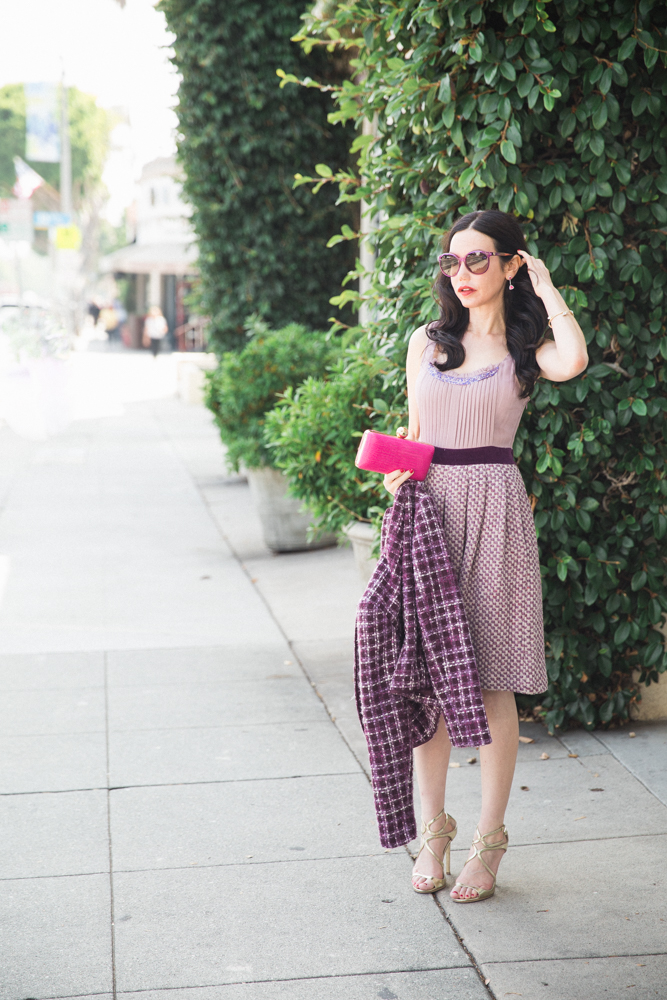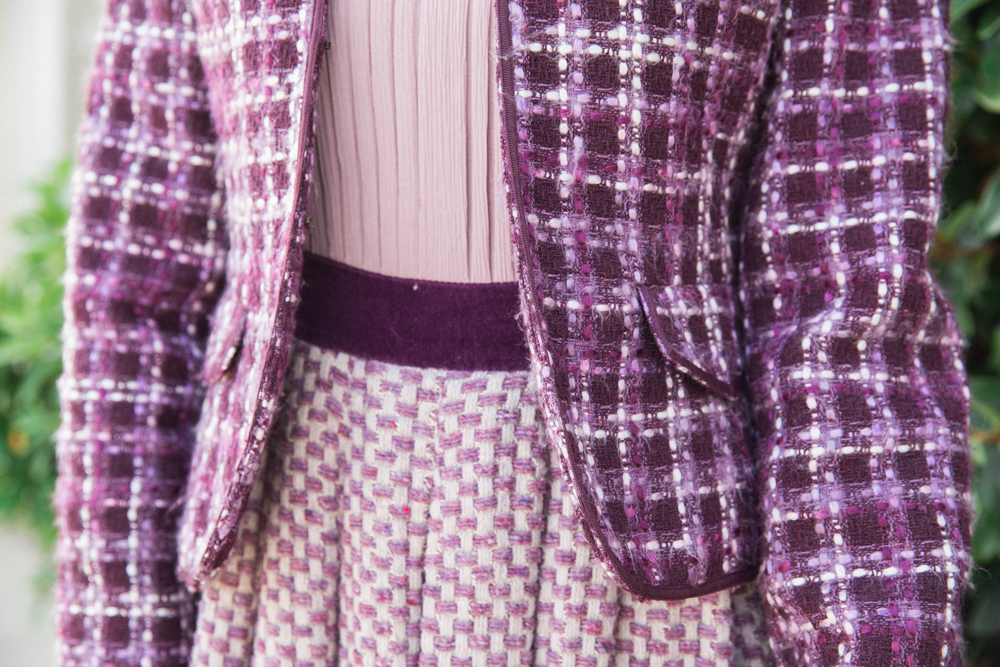 Happy Friday! This has definitely been one of those weeks where I feel like the weekend could not have come sooner! Mo and I took these photos in Brentwood last week and I have completely fallen in love with the neighborhood once again. Mr. Pretty Little Shopper and I had looked at homes there years ago, and I am trying to convince him that it is time to do so once again.
Now, about this outfit. I have owned this darling lavender dress for years, but when I acquired this adorable blazer at my friend Ale's clothing exchange, I realized the two pieces were made for each other. I styled the look with my new Gucci sunnies that I found in Venice. By found I mean, I tried on about 200 pairs between Rome, Florence and Venice and finally decided on this pair! As sunglasses are about 1/3 to 1/2 the price in Italy as they are in the States, I figured it would be a crime to not come home with a pair. I drove Mr. Pretty Little Shopper crazy going into sunglass stores, but in my defense, what's a girl to do? There were 4 sunglass stores (including an outlet) within a block of my hotel in Venice alone. Finally I resorted to wandering around without him while he was getting some work done in the hotel room.
Plenty by Tracy Reese dress via Anthropolgie (similar here and here). Ann Taylor blazer via clothing exchange. Gucci sunglasses (similar here and here). Jimmy Choo sandals. Milly clutch (similar here). OPI Dutch Tulips nail lacquer.
Photos by Mo Summers.
Thank you so much for stopping by!
xoxo,
Lisa