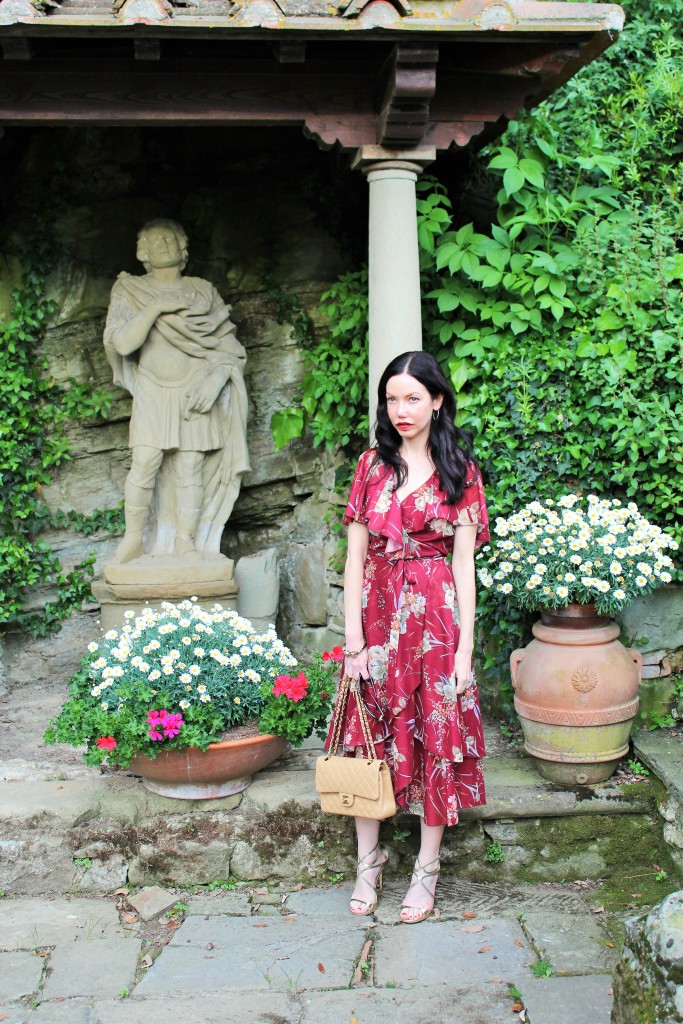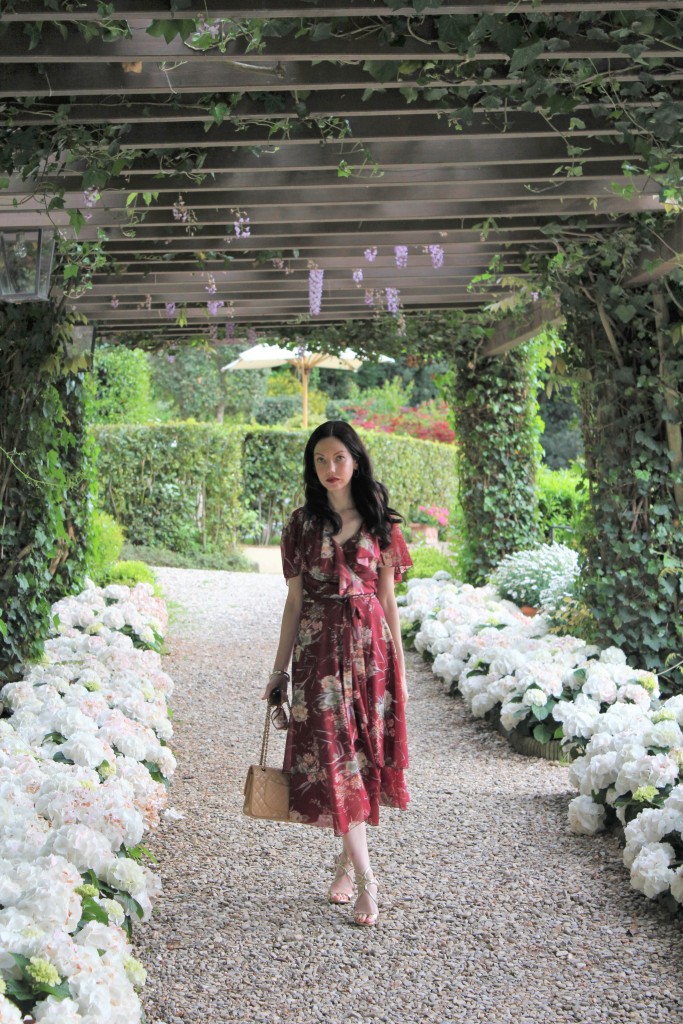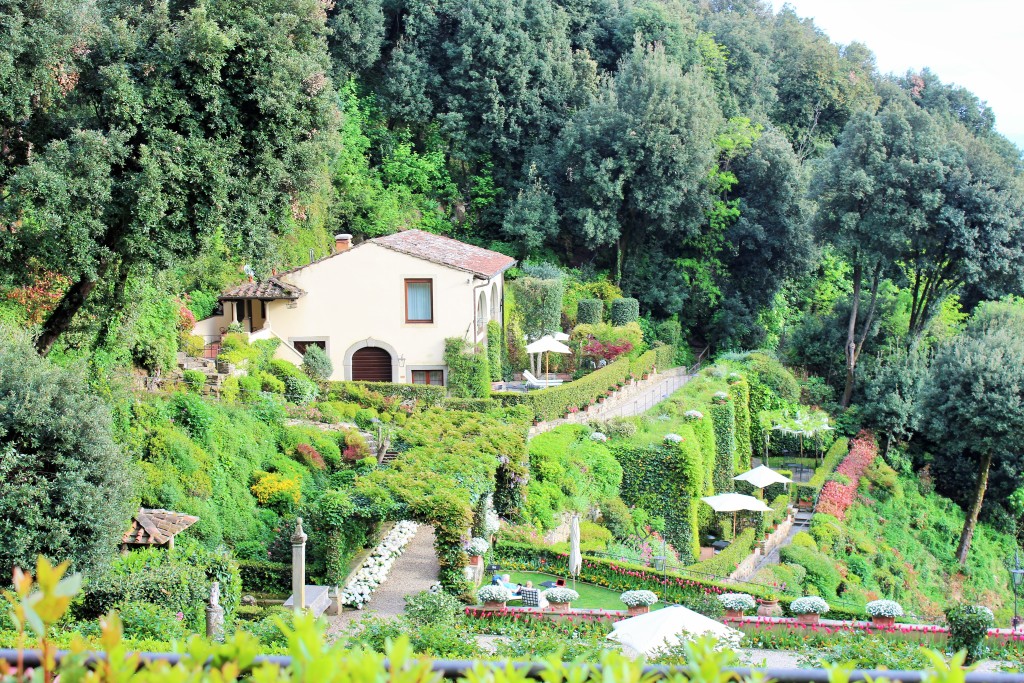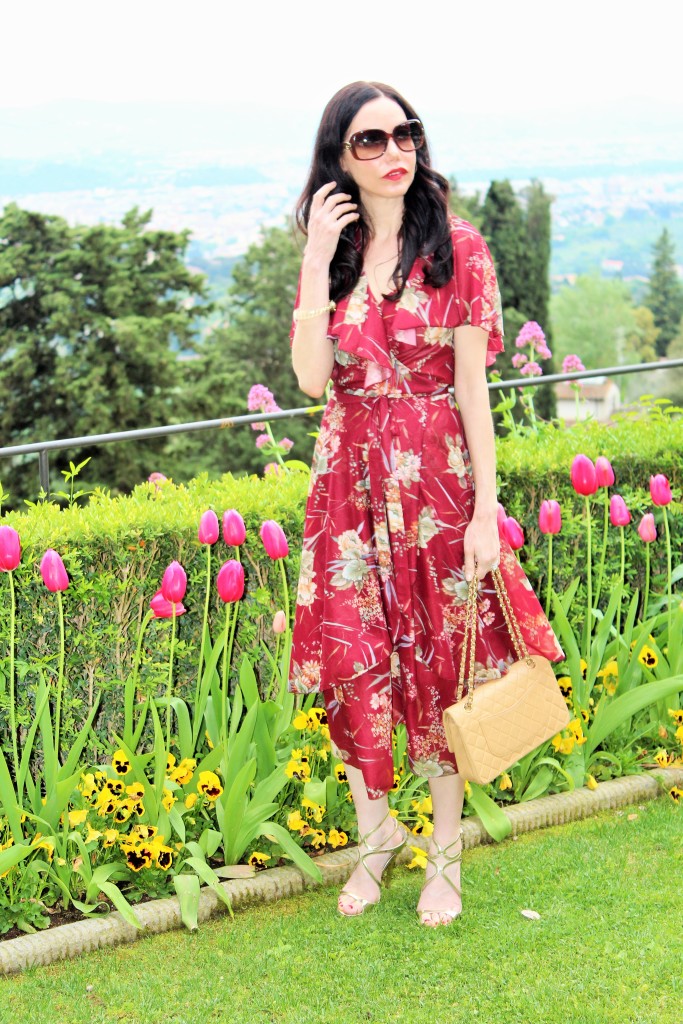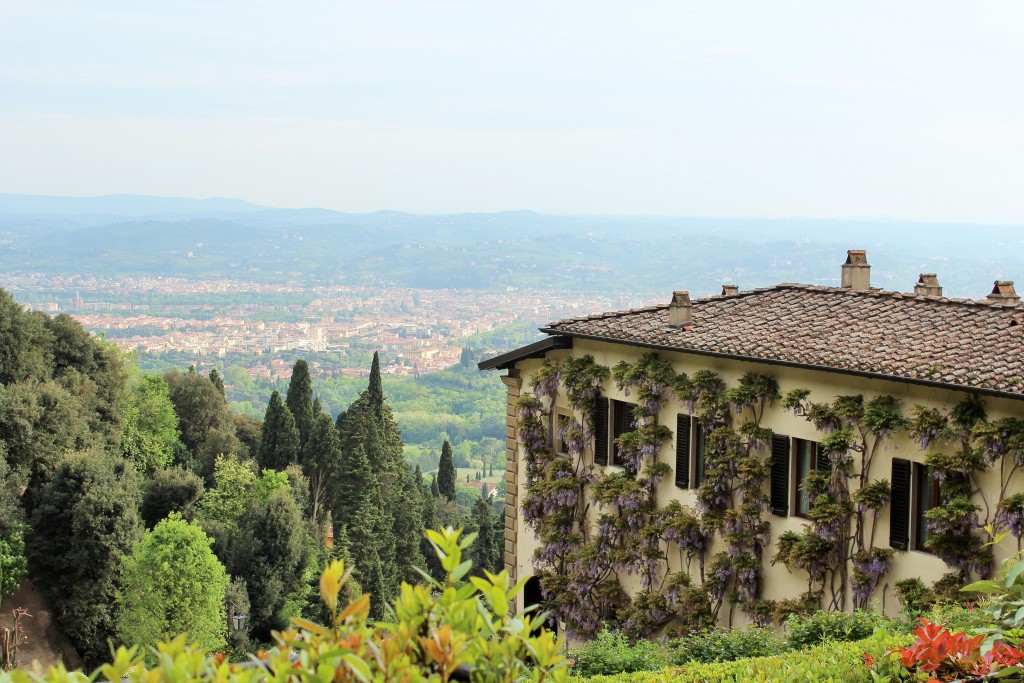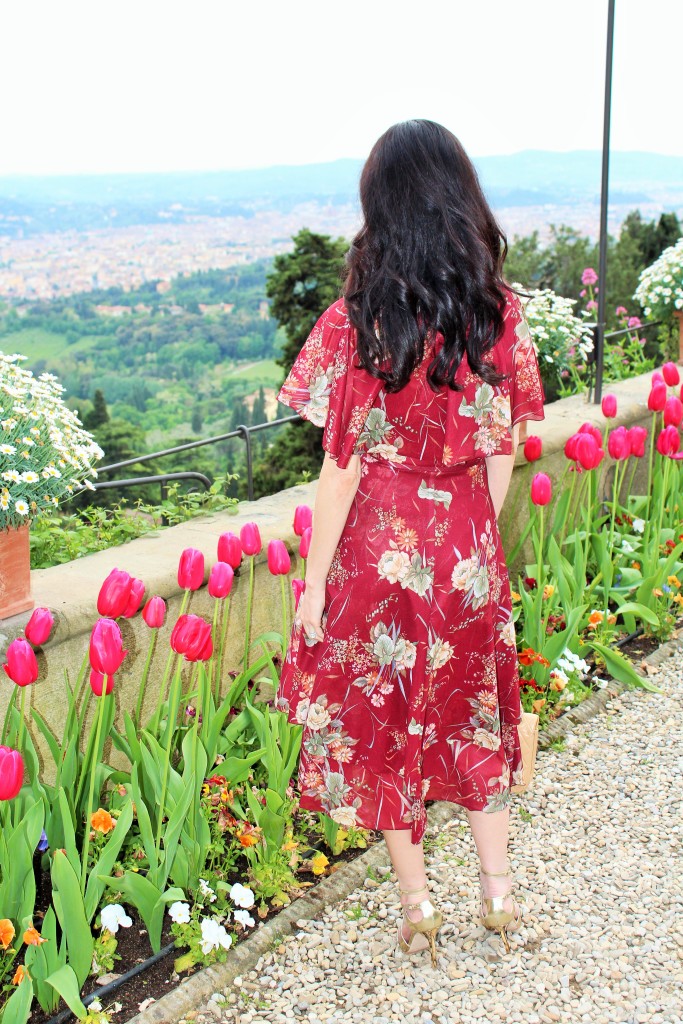 Happy Tuesday! How is your week going so far?
These photos were shot just before dinner on my second night in Florence staying at the idyllic Villa San Michele. Nestled high on a hilltop, the views are spectacular and it was lovely to stay at this place for a second time, away from the busy crowds in the city below. This dress was one of my finds from my last visit to Shareen Vintage and I have already worn it quite a bit. In Los Angeles I wore it to dinner at The Ivy and to a film festival screening where I paired it with a denim jacket. Since this dress is vintage I have no idea who designed it, but it reminds me of some of the new pieces by Isabel Marant that are almost ten times the price of this beautiful steal.
Shareen Vintage dress (similar here). Jimmy Choo sandals. Chanel bag. Samantha Wills bangle. Gucci glasses.
Photos by Mr. Pretty Little Shopper.
Thank you so much for stopping by!
xoxo,
Lisa