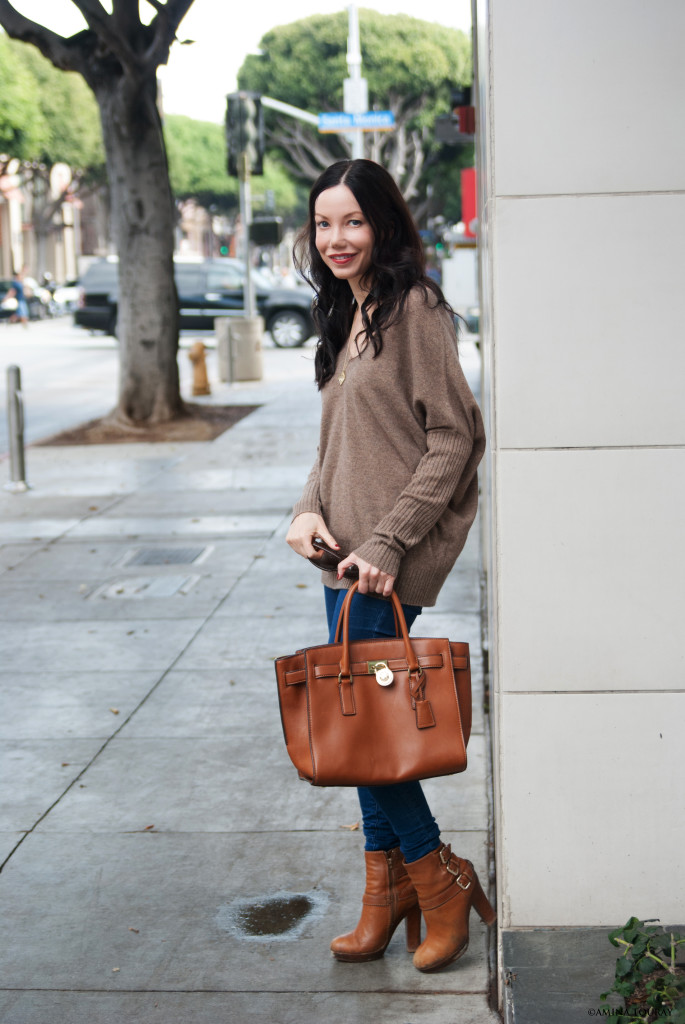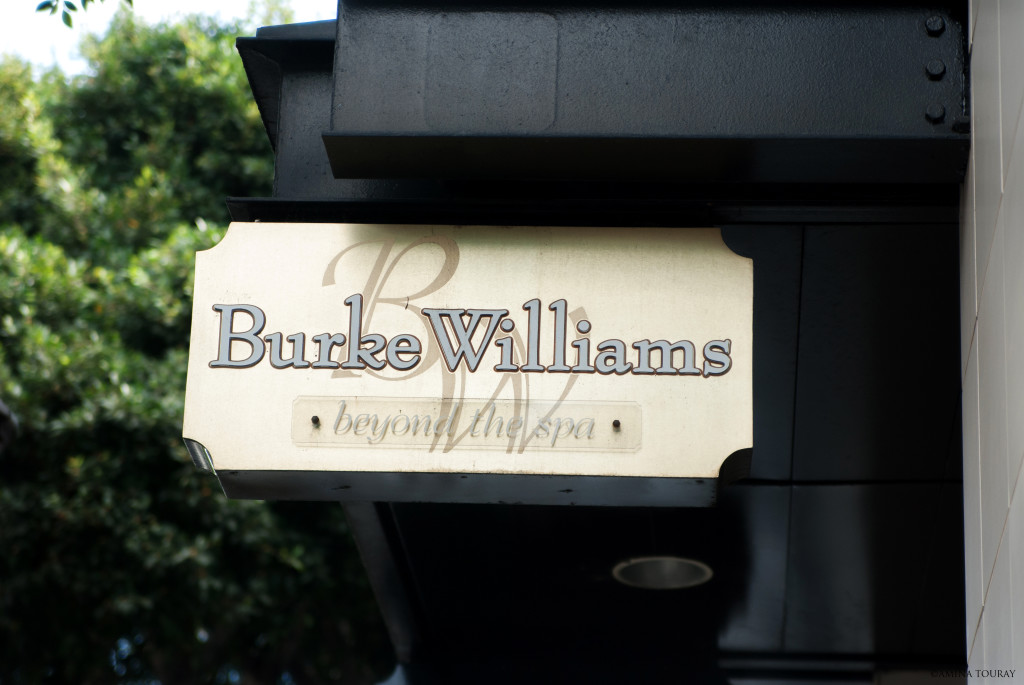 Amina celebrated her birthday a couple of months ago and I decided to treat her with a much needed spa day! I wanted to find a place where we could not only get a good massage, but also enjoy a relaxing girls day, preferably with a hot tub and sauna. After lots of internet research and finding out that most hotel spas in Los Angeles were every bit as expensive as the ones I occasionally visit on a vacation, I realized that Burke Williams would be our best option. Plus it just so happened that I had a gift card I had never used just sitting in my desk (can you believe it?), so that would definitely take care of a portion of our visit. We both decided on 50 minute Relaxation Massages and Amina's masseuse offered her a special Hot Stone treatment for her birthday. She came out looking so relaxed.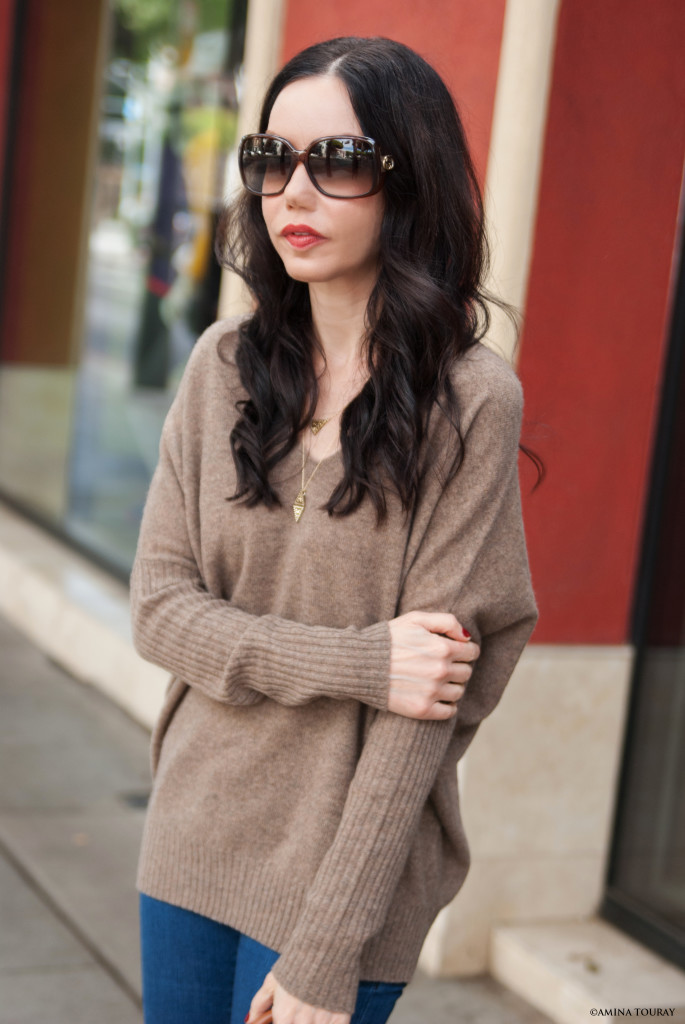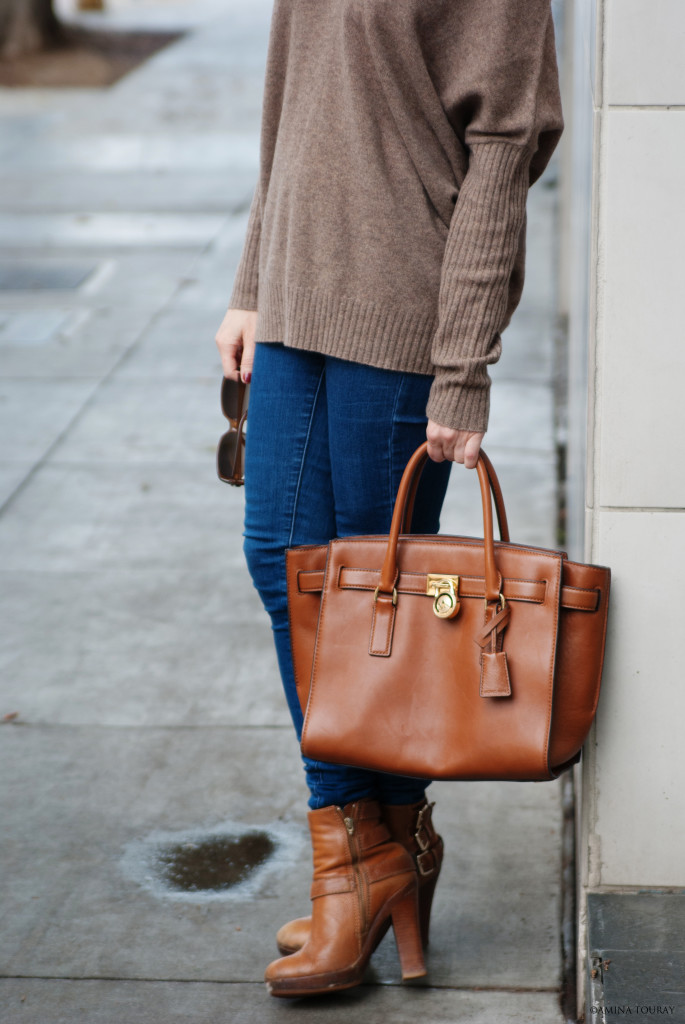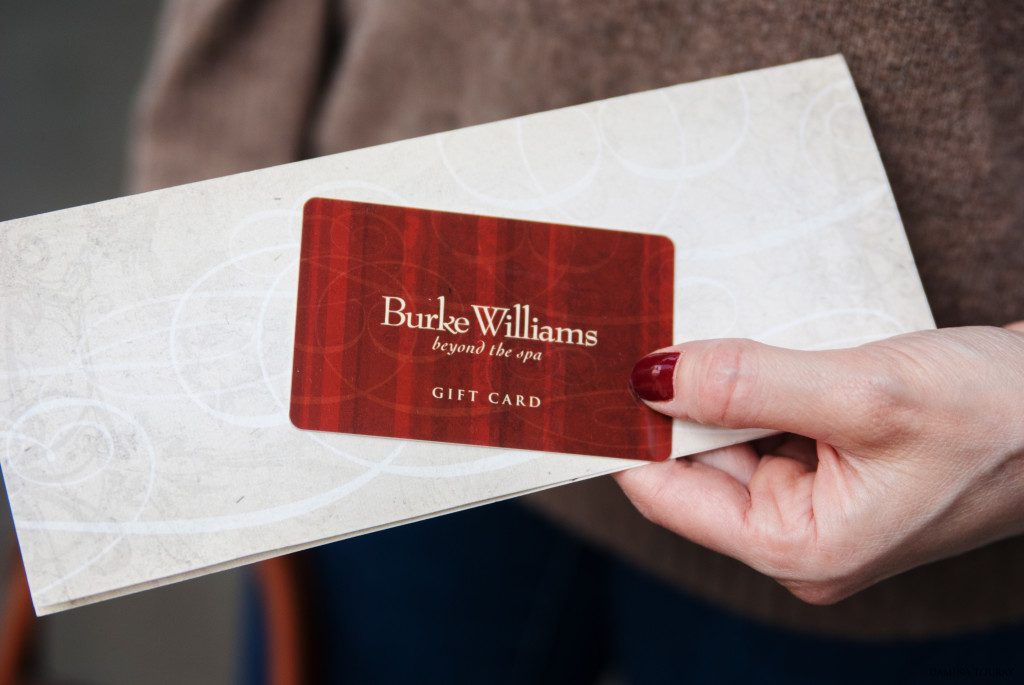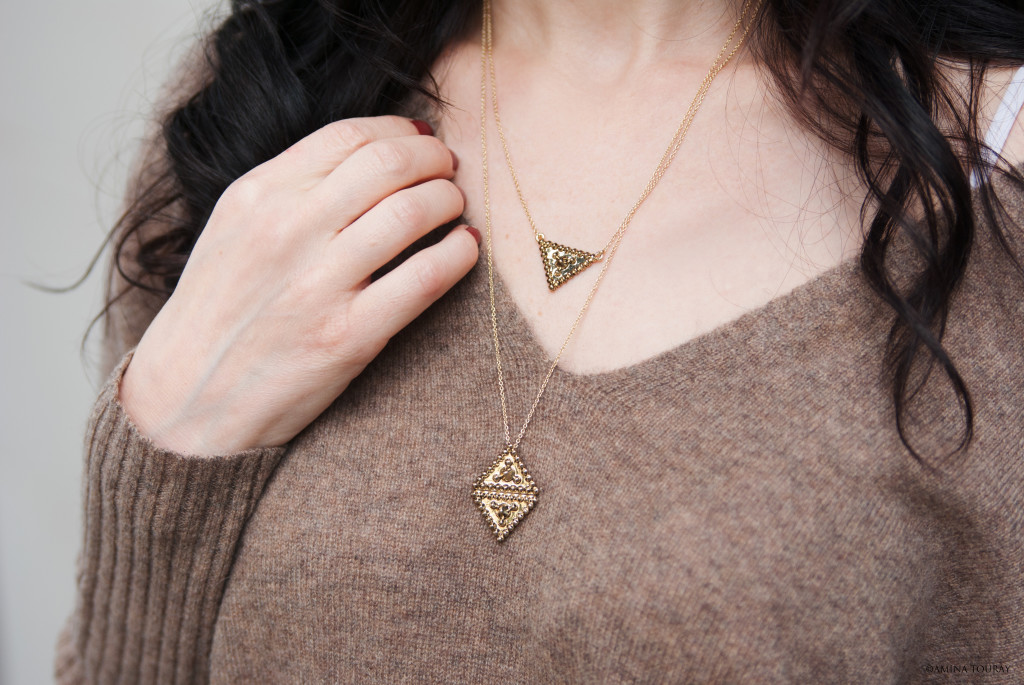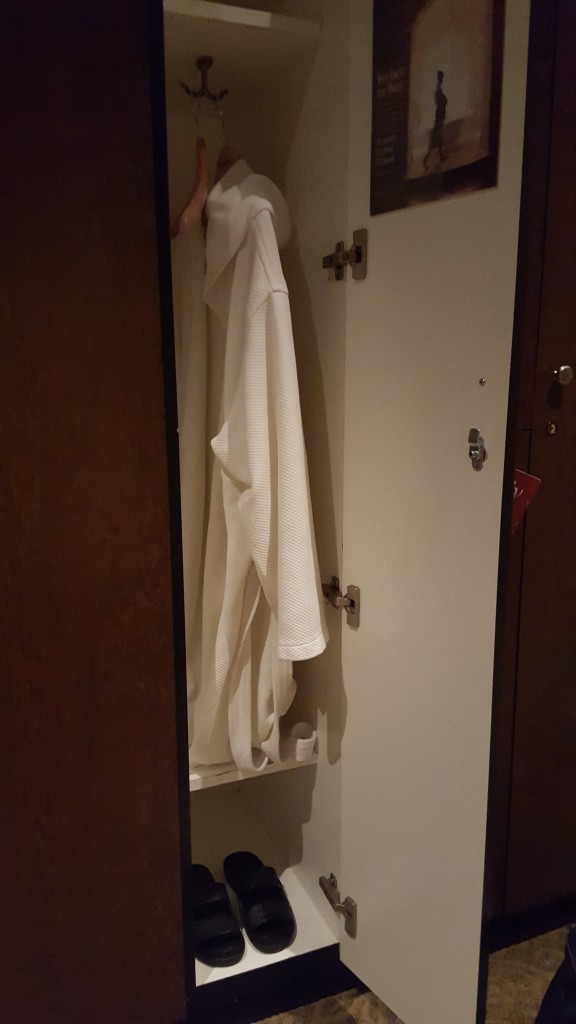 A robe and slippers awaited us in our lockers.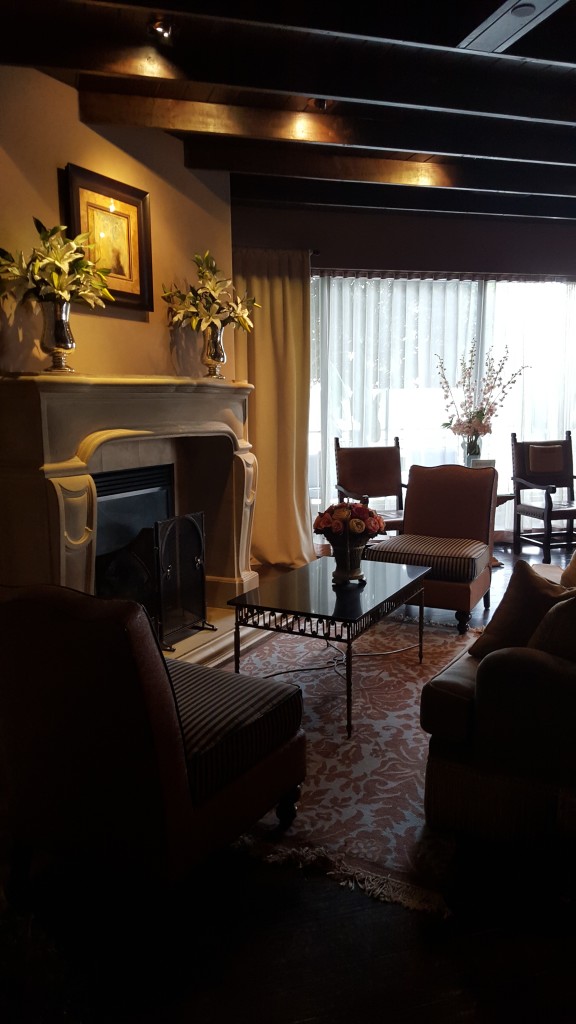 After we changed into our robes we waited for our masseuses in this beautiful sitting room.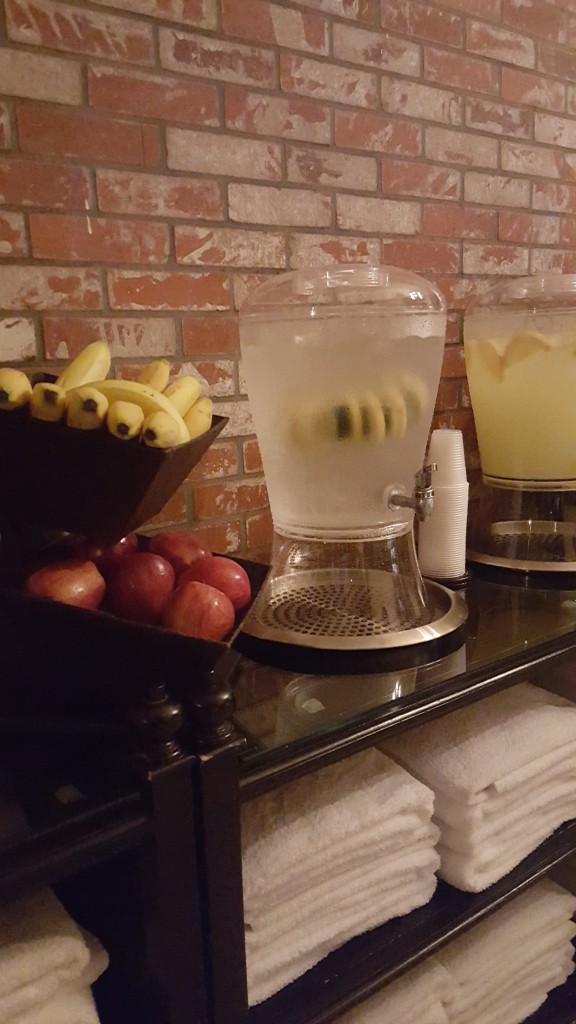 Water, lemonade, tea, and fruit were available in the locker rooms and sitting areas.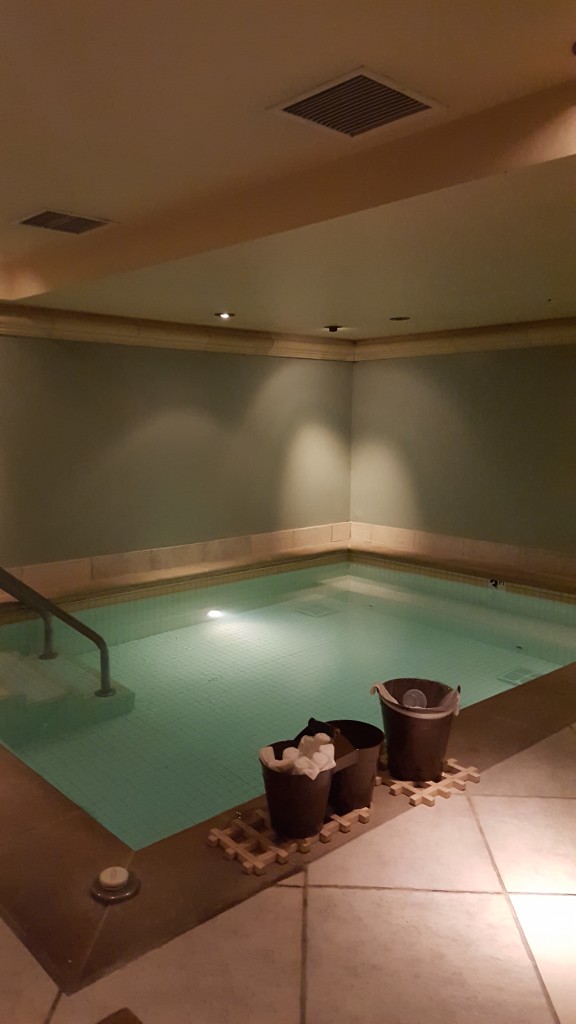 After our massages we enjoyed the whirlpool! Normally when I am in LA, I wait till I am totally stressed out and in pain to book a massage, and then I rush in for a quick treatment at a chiropractors office near my house. And if I do get a massage on a vacation, Mr. Pretty Little Shopper calls my cell phone the minute I am done and wants to go to dinner or sightseeing, so there's never any time to "relax" at the spa. It was such a fun treat to have a truly relaxing afternoon with a friend.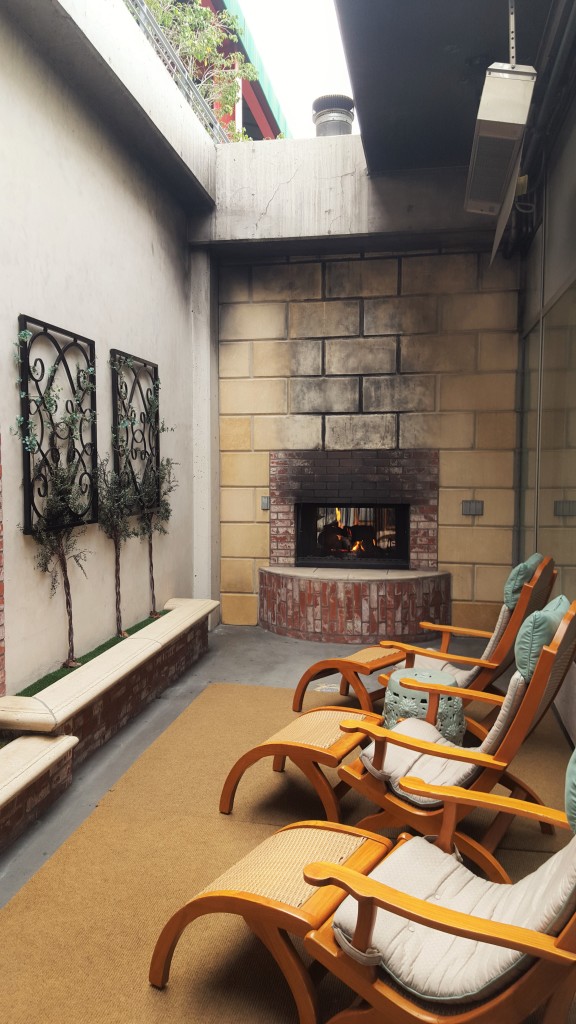 Burke Williams offers a variety of relaxation areas, with options of separate women's and men's areas, coed areas, silent and social areas.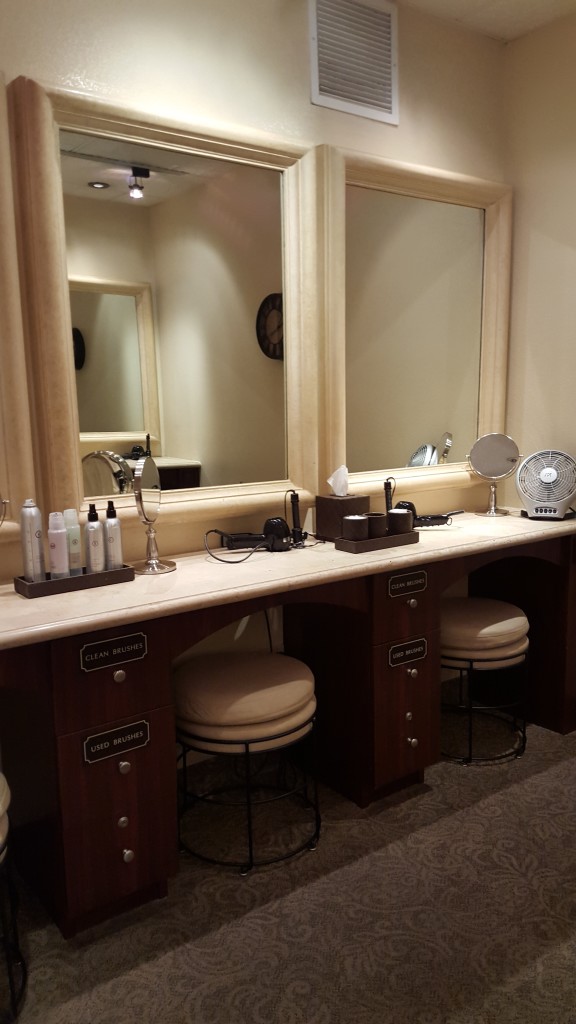 After the spa, I took a quick shower and used one of the many vanities to fix my hair and makeup. Amina and I were impressed by all the beauty and hair products available, including a curling iron and straightner!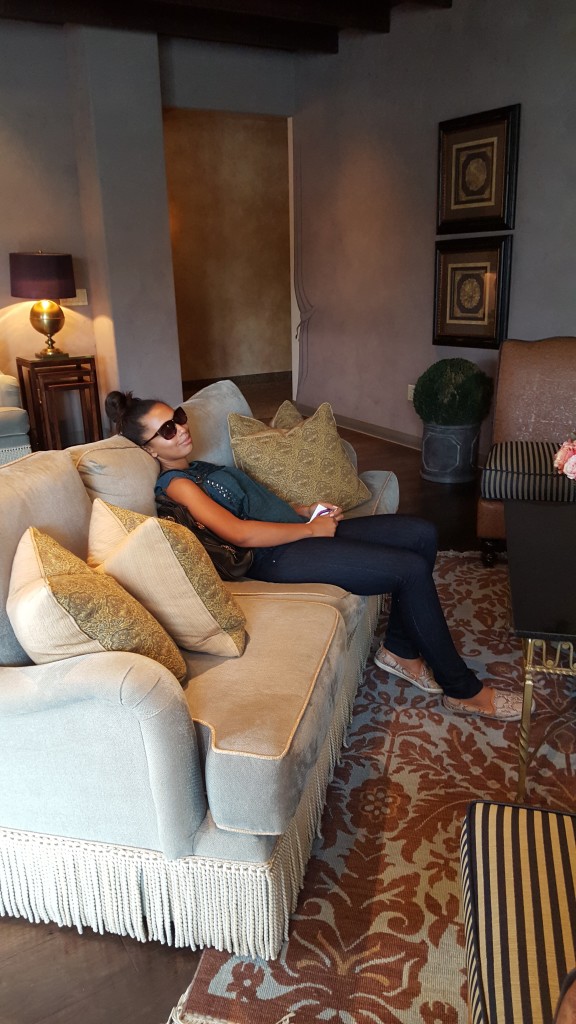 Amina looking relaxed after her treatment.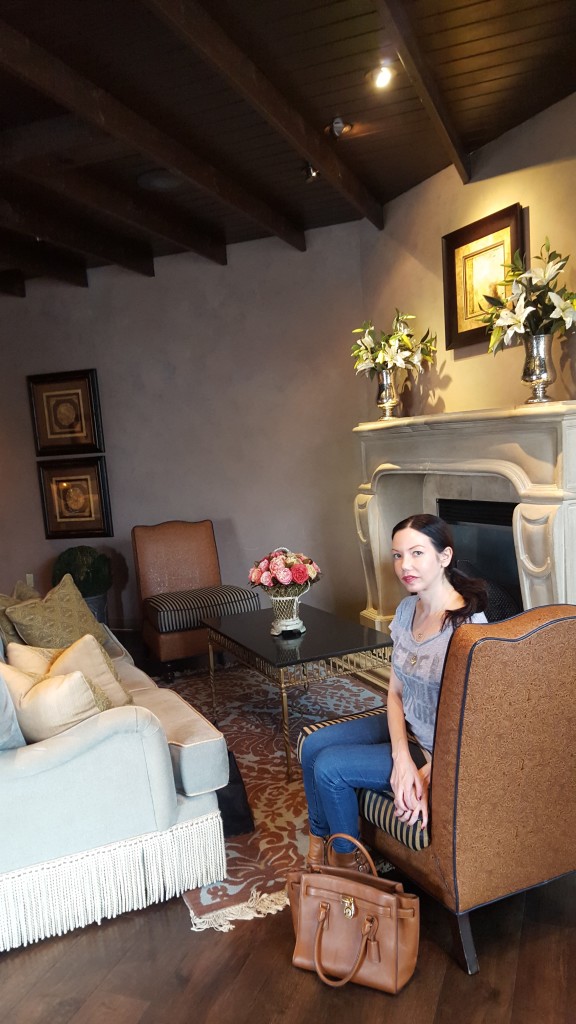 And me, ready to hit the shops at Third Street Promenade! Did I mention that Mr. Pretty Little Shopper was out of town on business for our spa day? Instead of rushing home, I spent four hours wandering around the shops! That's what I call a relaxing day… I came home exhausted and got a really good nights sleep!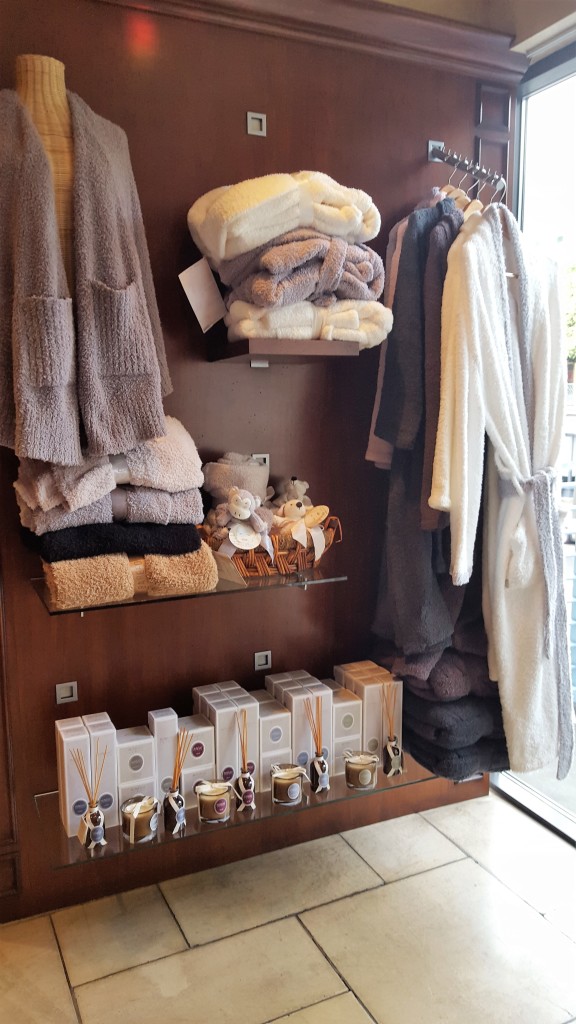 You can purchase a fuzzy robe at the checkout desk, in case you want to bring the spa experience home!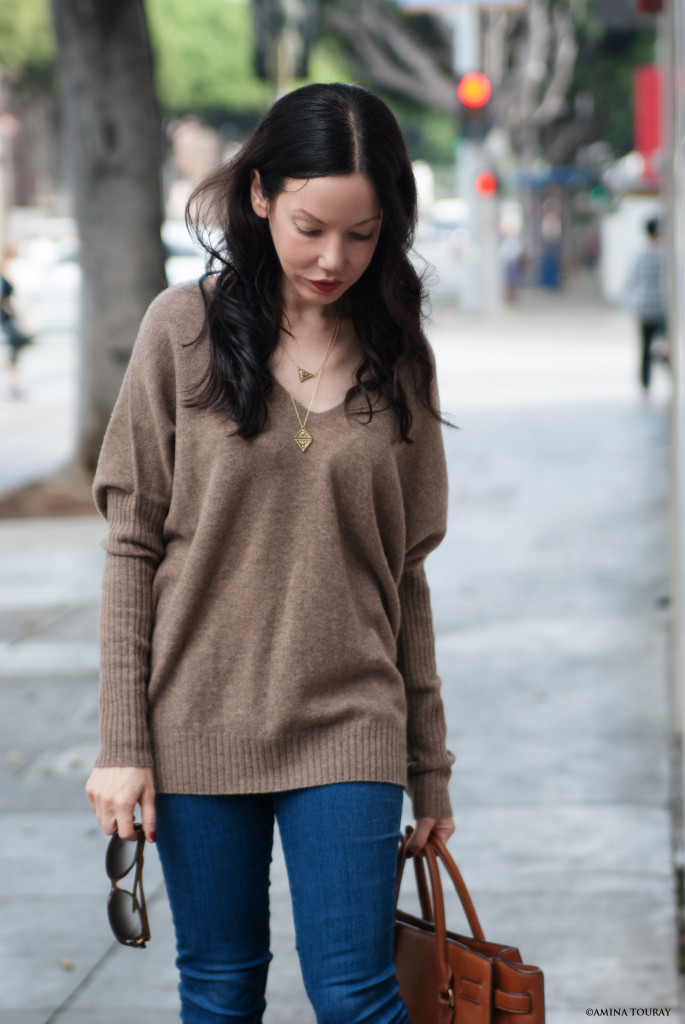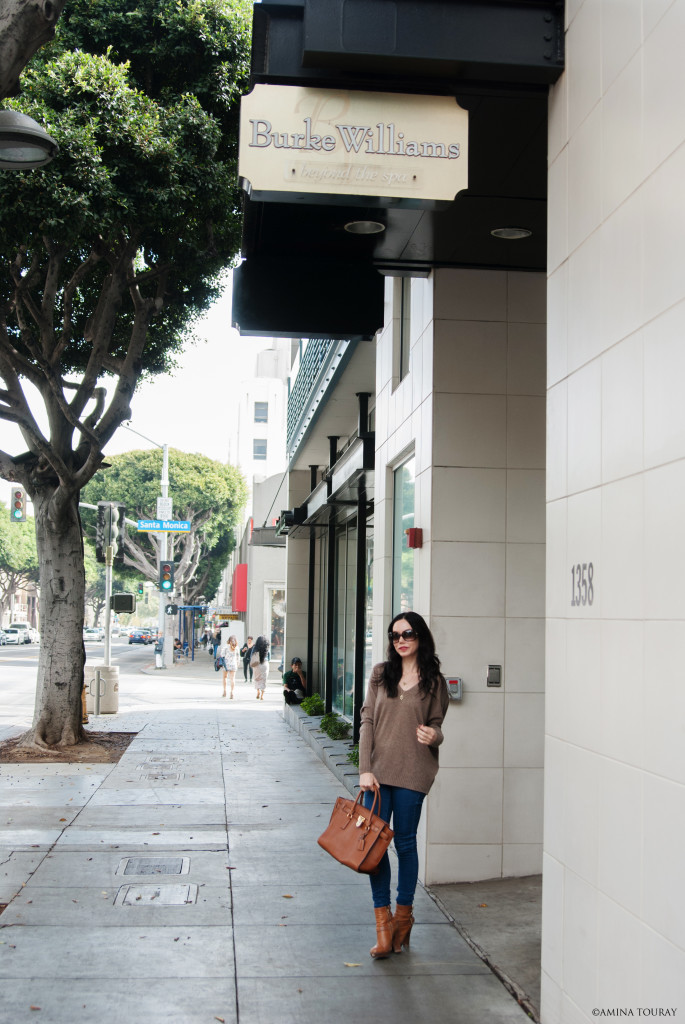 We had such a fun and relaxing afternoon! Our masseuses and the entire staff were so kind and welcoming and we definitely plan to return again. You can visit Burke Williams at Third Street Promenade, 1358 4th Street, Santa Monica. For additional locations and hours you can visit their website here: http://www.burkewilliamsspa.com/
I was wearing:
Joie sweater via Revolve Clothing. Juicy Couture jeans (similar here) and boots (similar here). Michael Kors satchel (similar here and here). House of Harlow 1960 necklace. Gucci sunglasses (similar here).
Outfit photos by Amina Touray. Spa photos by me.
Thank you so much for stopping by!
xoxo,
Lisa