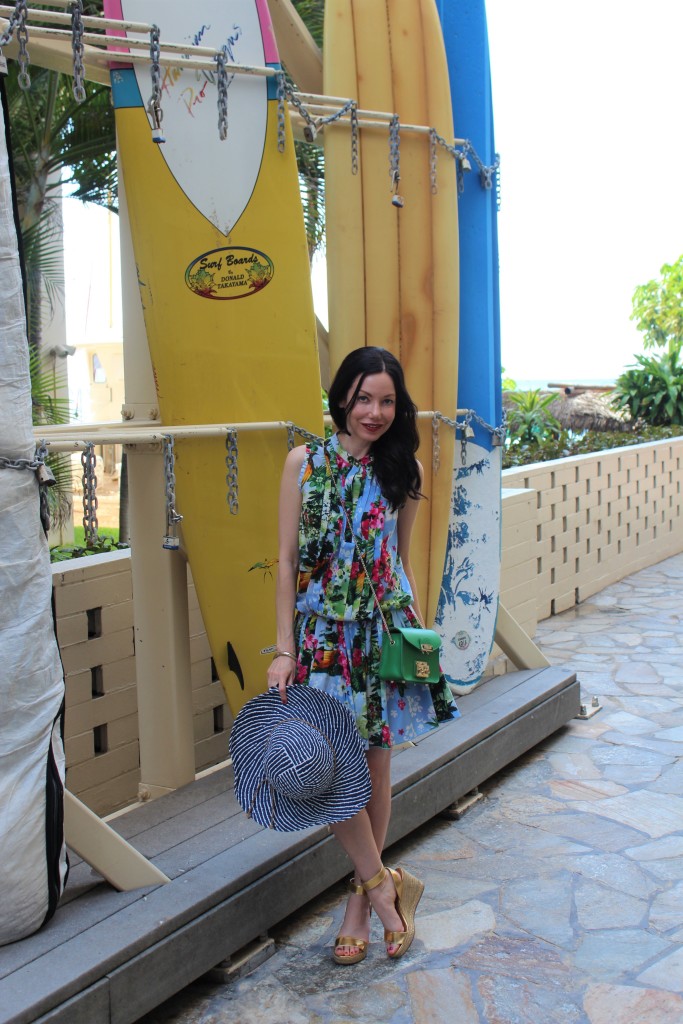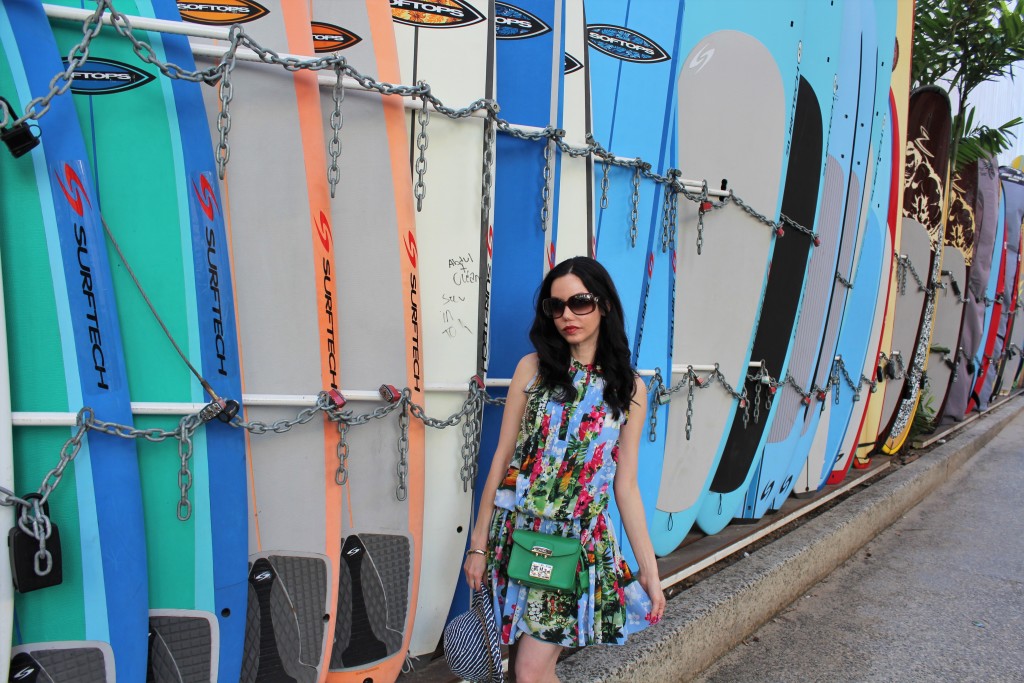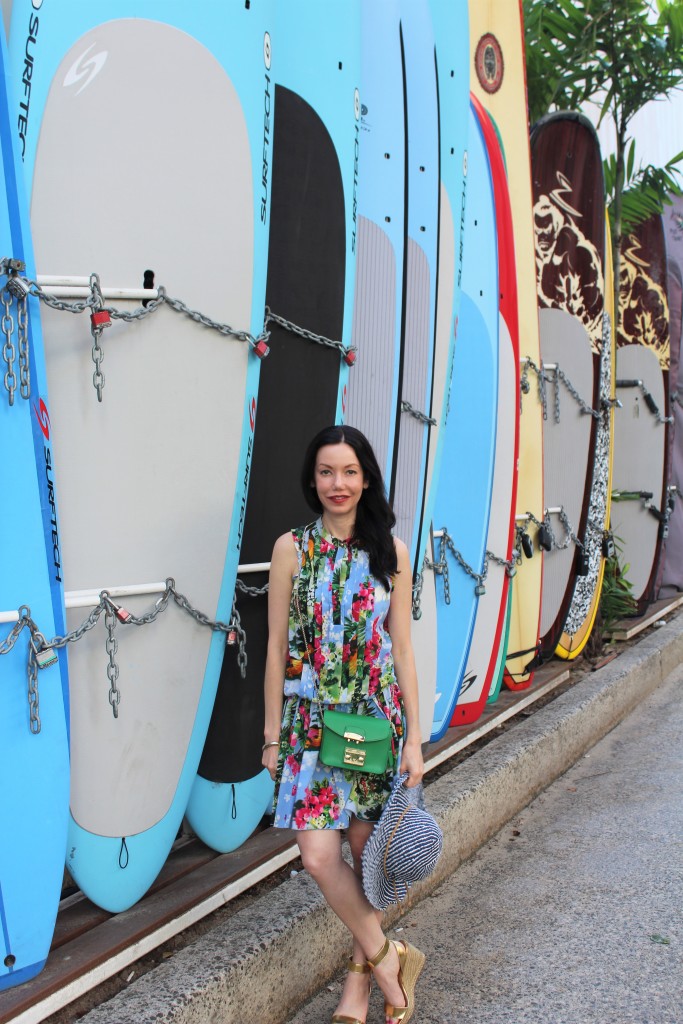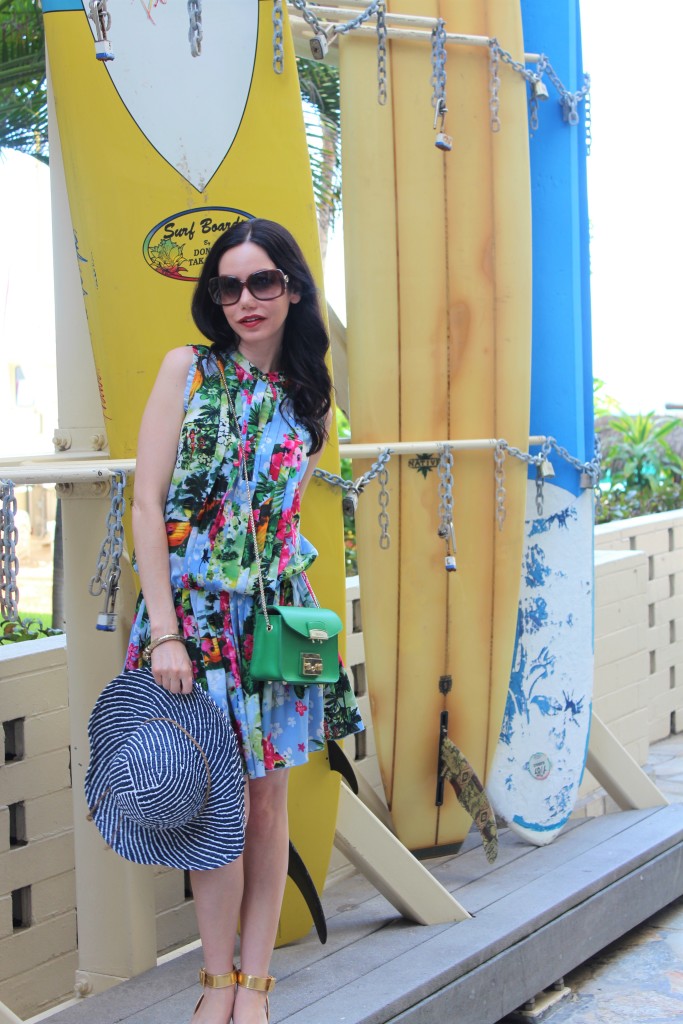 Happy Monday! Are you ready for the holidays? I spent my weekend getting our house ready for visitors this week… six guests staying with us in total. Let's just say a good portion of my weekend was spent in my laundry room. It's so exciting to start taking out our holiday decorations! Mr. Pretty Little Shopper thinks I am overly excited about Xmas decorations, but I think he just takes it for granted since he grew up with a tree and lights every year. I grew up with a menorah and a Chanukah Bush… not nearly the same thing, but at least we got eight nights of presents. 🙂
These photos were taken on my trip to Hawaii last week. We had another heat wave in Los Angeles this weekend, so I ended up in this dress all day Saturday and Sunday. I just put it in the dry cleaning bag and I hope to put it away till next summer as I am really ready for some cool weather!
Juicy Couture dress (similar here). Furla bag (similar here). Lilly Pulitzer for Target sandals (similar here). Gucci sunglasses (similar here). Samantha Wills bangle.
Photos taken by Mr. Pretty Little Shopper.
Thank you so much for reading!
xoxo
Lisa