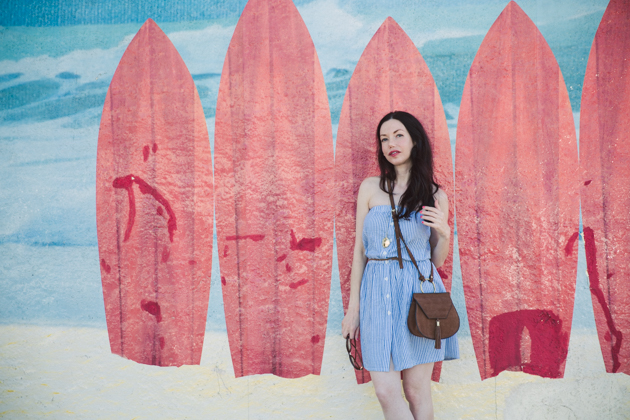 Happy Monday! I hope your week is off to a great start!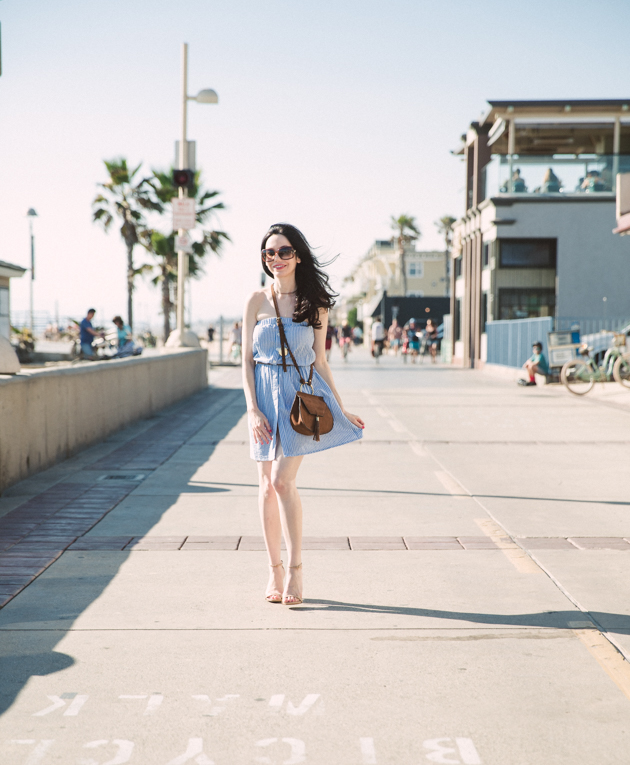 This seersucker dress from ASOS arrived last month, but now that the weather has warmed up (a little too much), it has been on heavy rotation in my wardrobe. Remarkably, I resisted the urge to add a pop of red and instead opted to style this with a brown suede bag and neutral sandals. No worries… plenty of time to pull out the red, white and blue later in the week!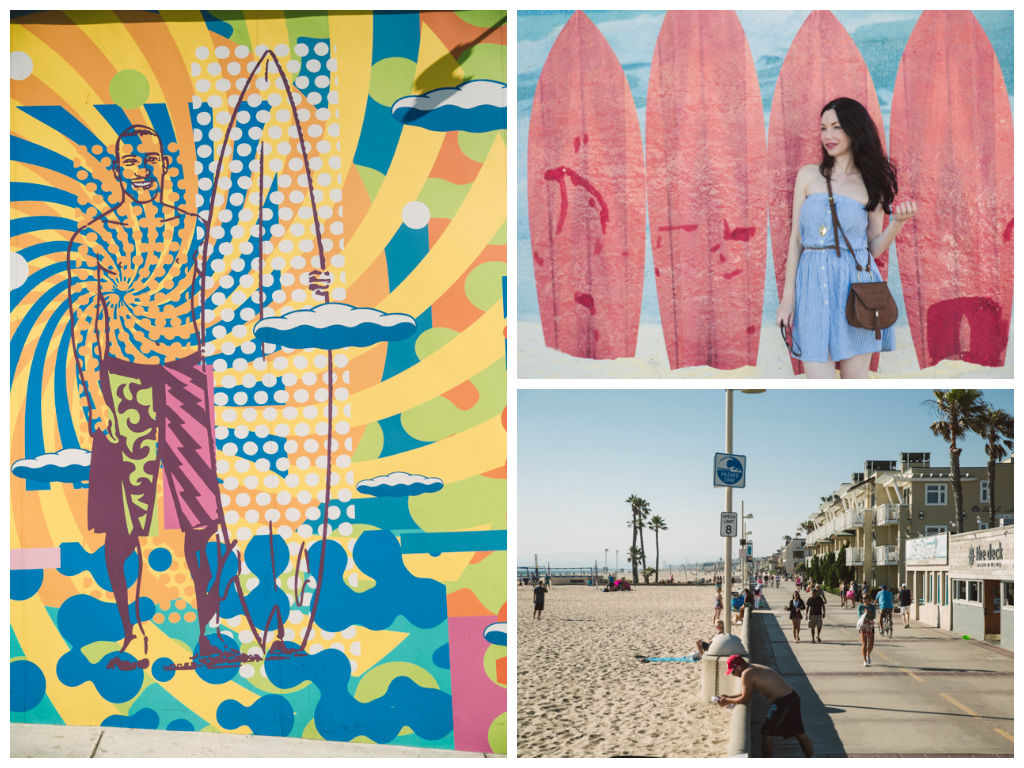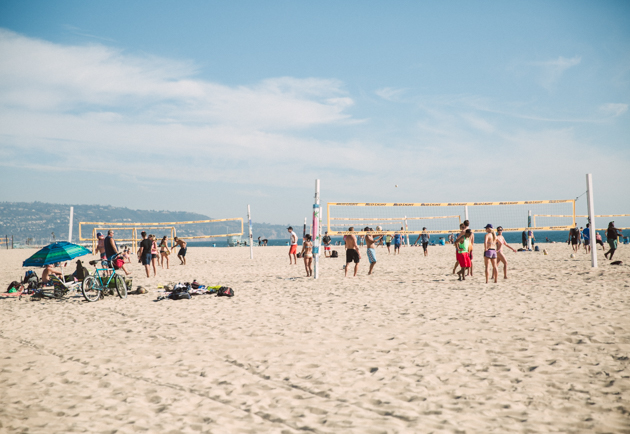 Mo and I ventured from Manhattan Beach all the way to Hermosa Beach to take these photos on a Friday afternoon. The beach gets quite busy even during the week as the weather warms up.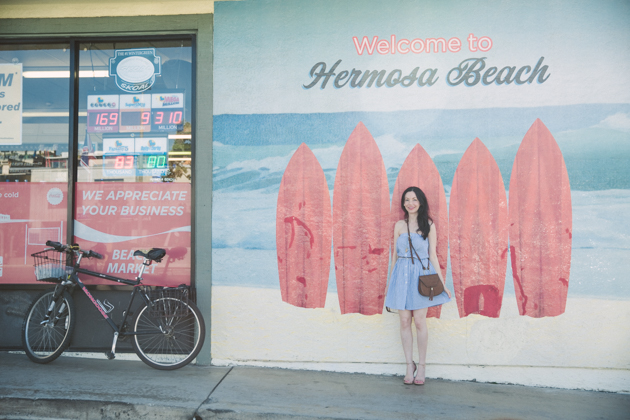 Hermosa is just a mile walk from where I live, but has such a different vibe than Manhattan. It's definitely a laid back surfer town.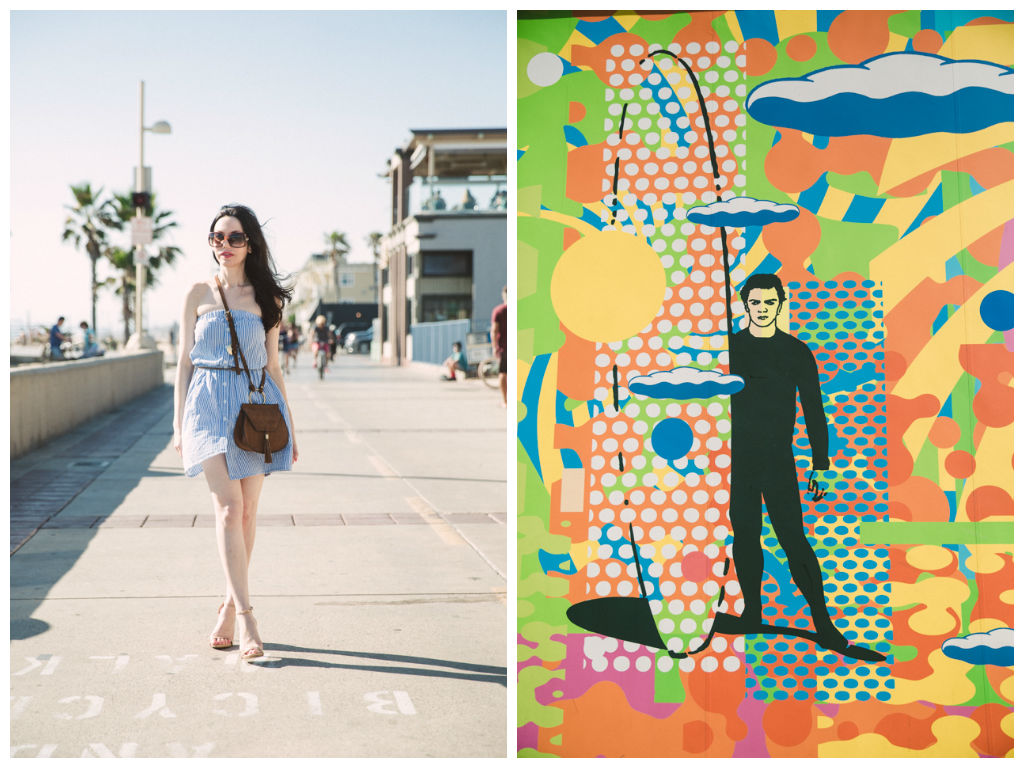 I always have Margaritaville or Surfin' USA running through my head as I walk along the pier.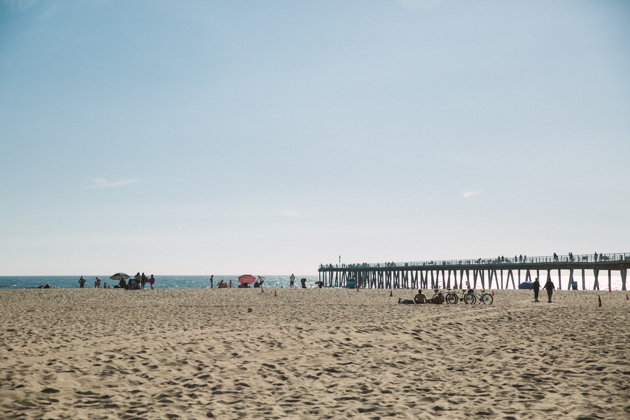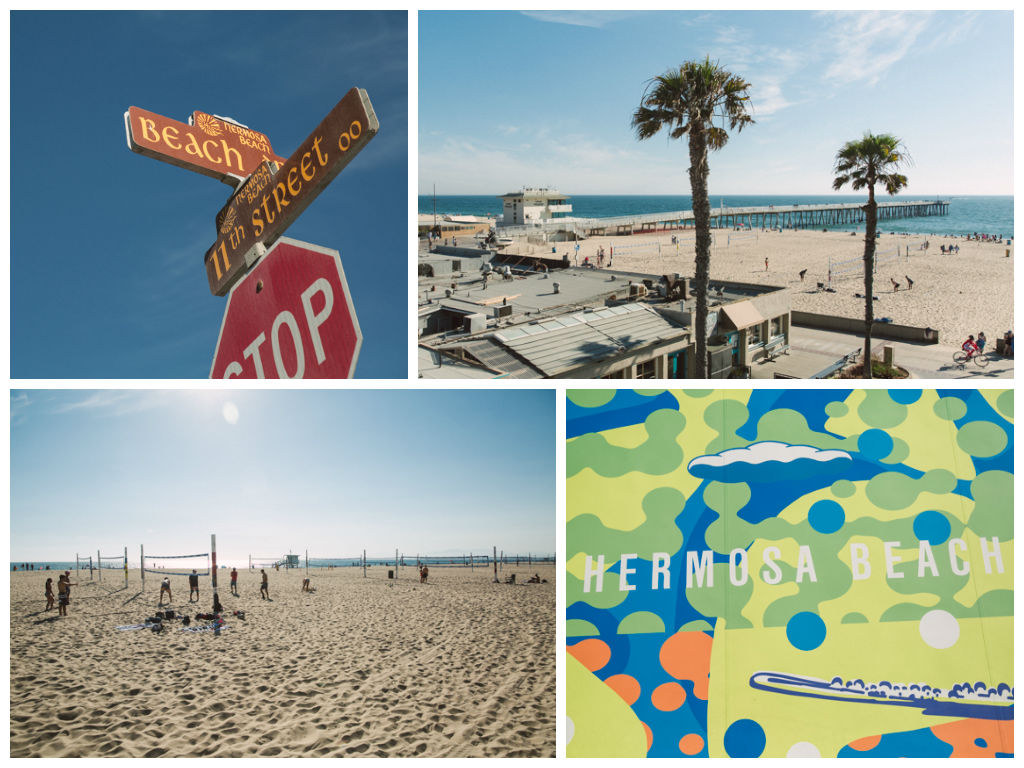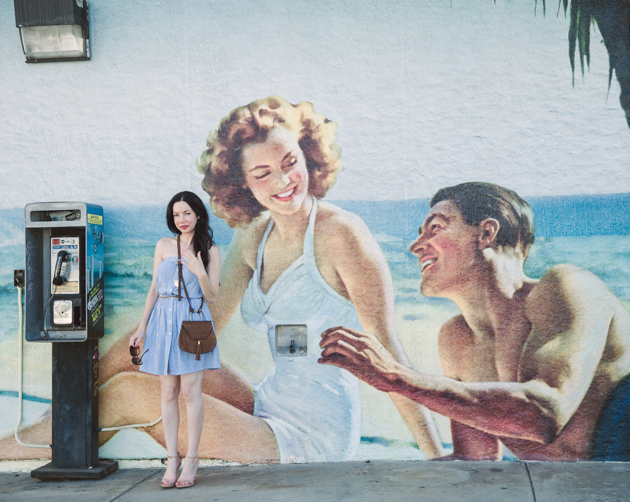 I love all of the painted walls in this sleepy little town. Kind of felt like I was imposing upon this romantic duo here. 🙂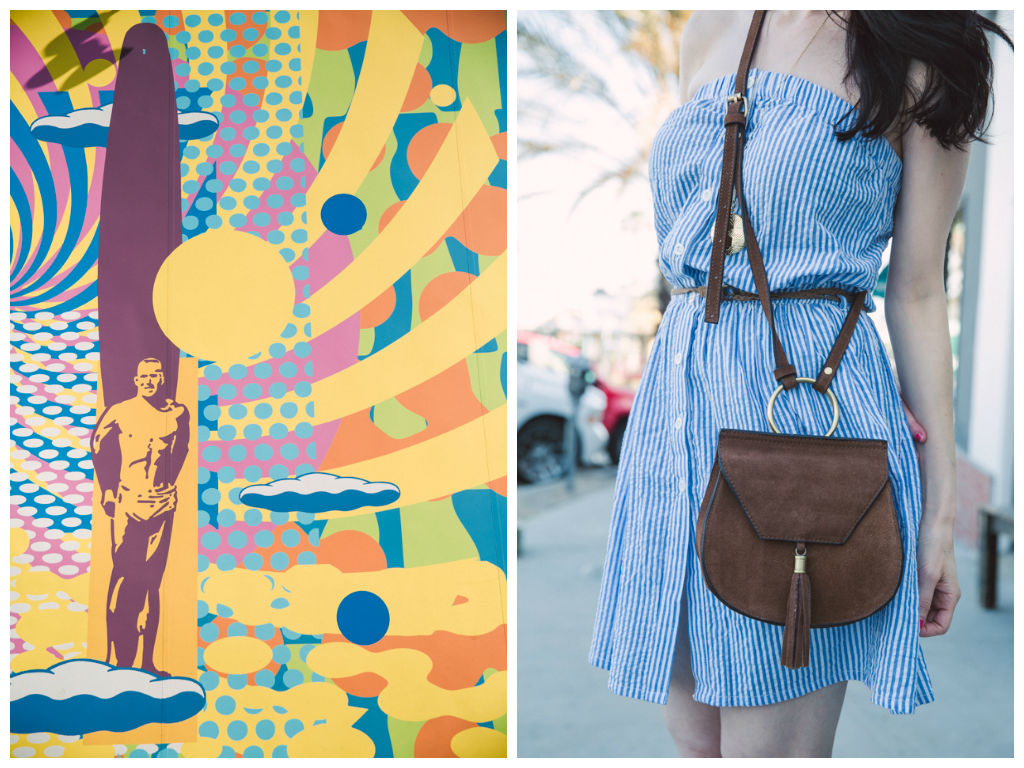 Seersucker is one of my absolute favorite fabrics for summer. So soft, light and airy for a hot beach day. You can shop my look and some other seersucker favorites here: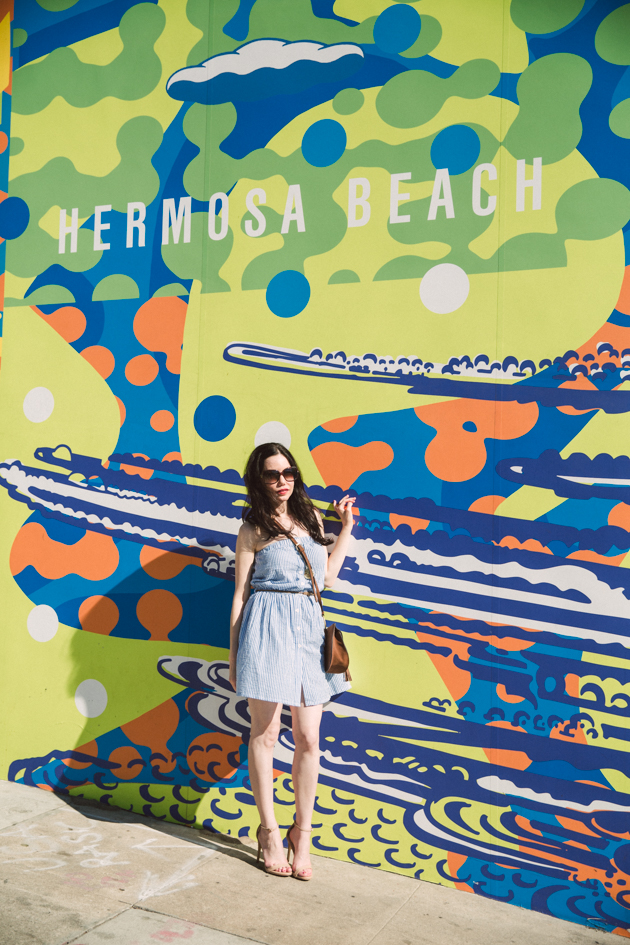 Thank you so much for stopping by!
xoxo,
Lisa