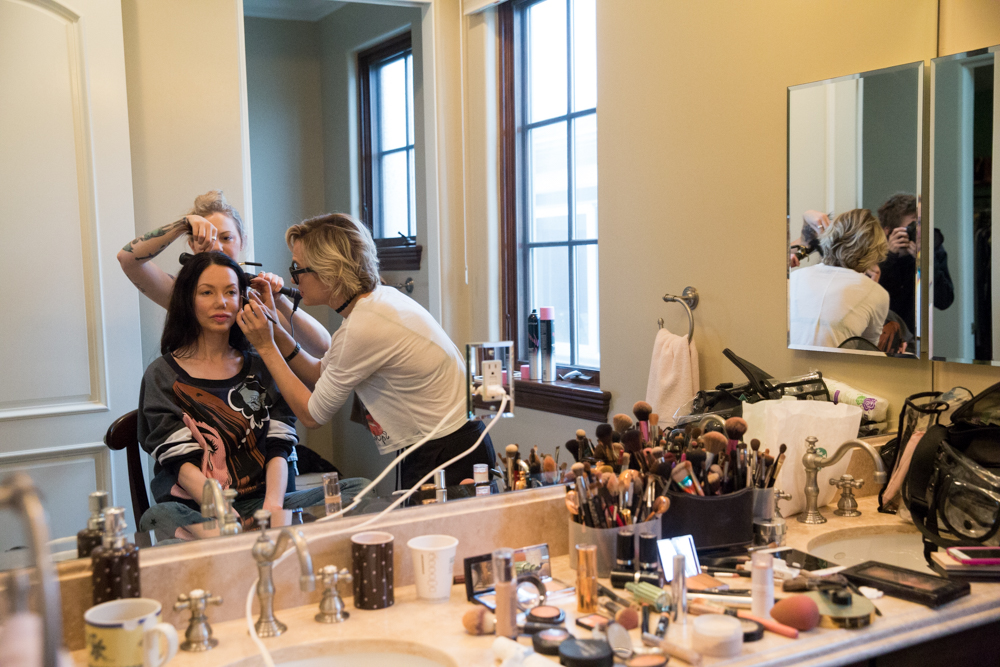 Our adorable makeup assistant Bunny (Ksenyia's fur baby).
Dressed in my PJ's for the first shot of the day. How do you like the bedhead?
Bryant and I getting some notes from Rebecca before we start. This was one of my most difficult scenes. I am preparing breakfast and I had to remember each step perfectly so I could repeat it over and over for each take.
Bryant and I run lines and get to know each other in between scenes. It is always an adventure to jump in and play opposite someone you have only met once before at casting.
And it's back to sleep for me… at least until the camera's start rolling.
So weird to have so many people in my bedroom! Luckily we have a nice little seating area.
I love this sleep mask that our Art Department made for me. So cute.
 Young Emmy and Older Emmy side by side.
Bunny is so photogenic, don't you think?
Thank you so much for reading!
xoxo,
Lisa