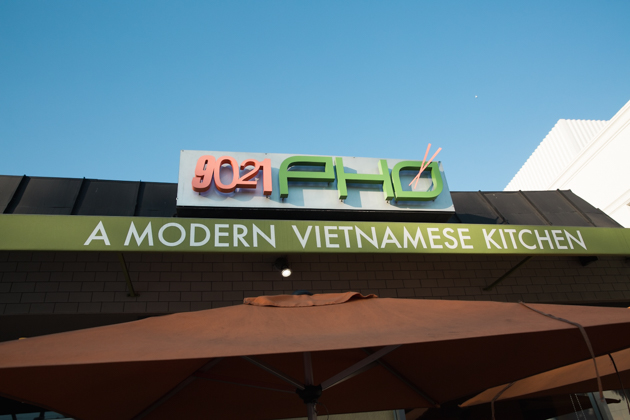 Happy Monday! It's been awhile since I've shared a restaurant post, so here you go… or should I say, here you Pho?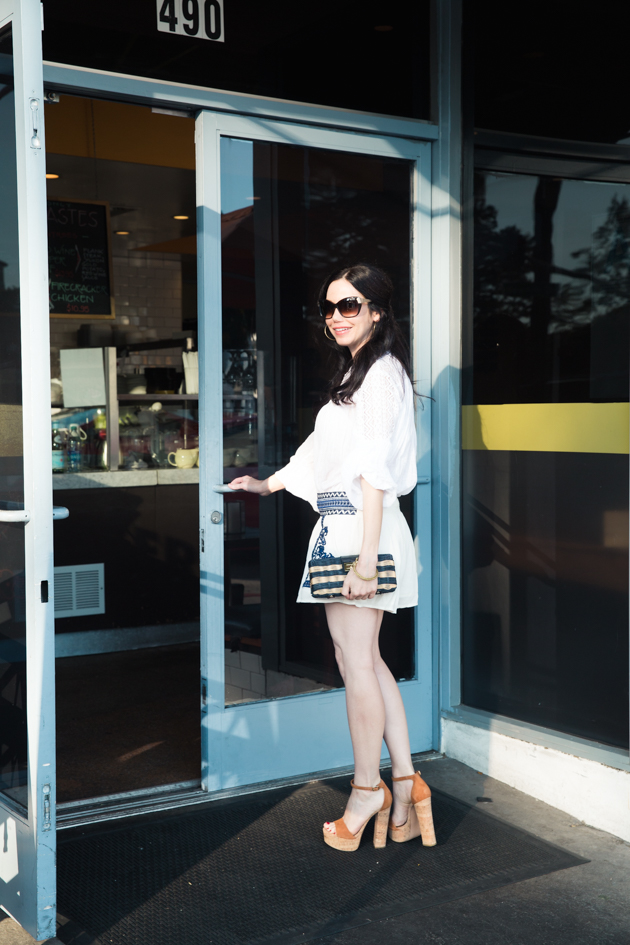 Mo and I had been wanting to try 9021PHO since we tried the delicious pho at Croft Alley. We were so excited to learn that so much of the menu is gluten-free. Pho-real!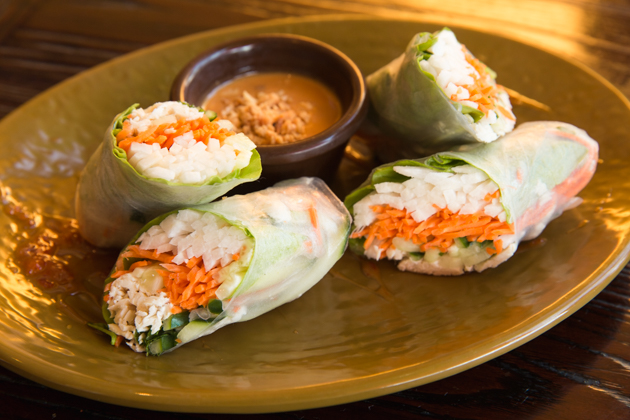 We started with the Fresh Rolls. Jicama, cucumbers, shredded carrots, mint and butter lettuce, with your choice of chicken or shrimp in a rice wrap. Very Pho-togenic and so refreshing on a warm afternoon!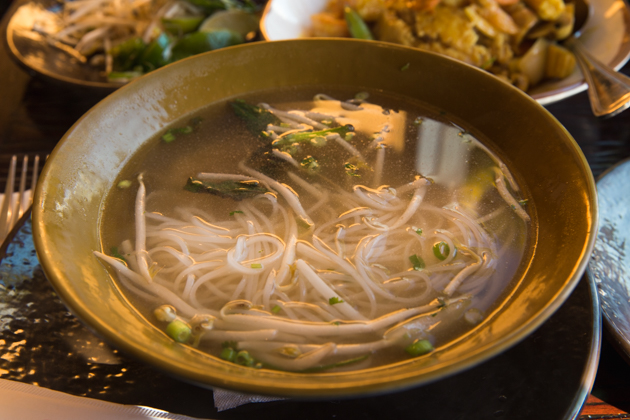 This is just a half order of the Pho Ga. Mo and I were sharing and the kitchen was kind enough to split it for us. Gluten-free rice noodles with chicken breast, onions and cilantro, cooked in savory chicken broth. Nom-nom!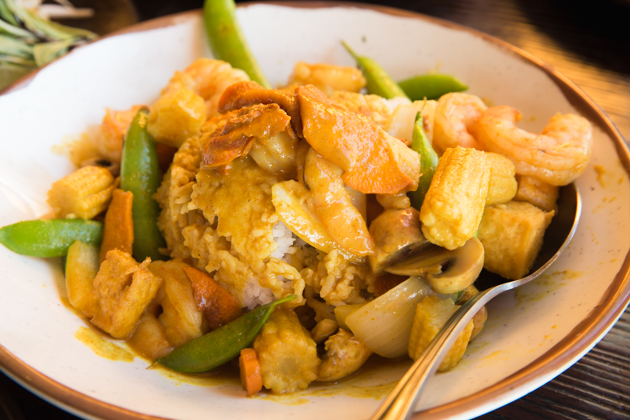 The Curry Stir Fry with shrimp, carrots, snow peas, onions, sweet yams, mushrooms and baby corn is Pho-nomenal!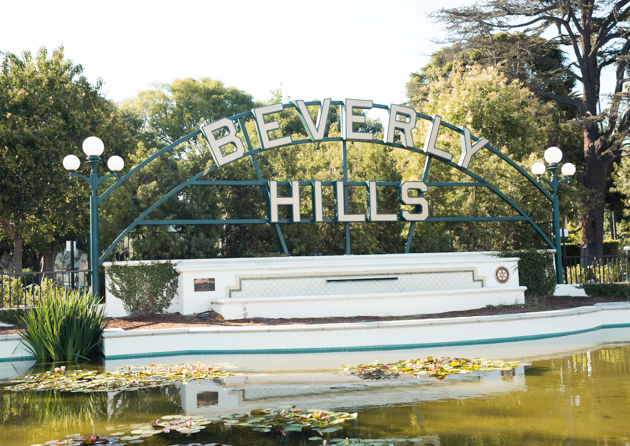 After dinner you can walk around the shops or the famous Beverly Hills park across the street.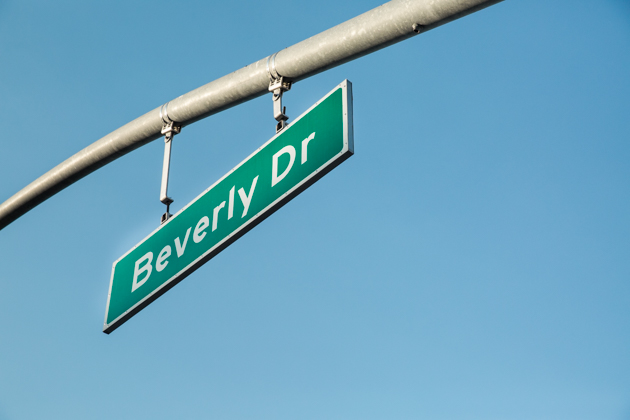 You can visit 9021PHO at 490 N. Beverly Dr. in Beverly Hills. You can also visit their Sherman Oaks, West Hollywood or Glendale Galleria locations. Details on their site here.
Photos by Mo Summers.
Thank you so much for reading!
xoxo,
Lisa