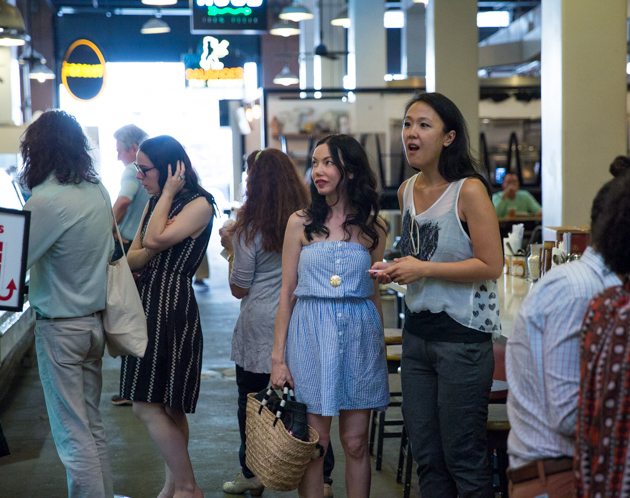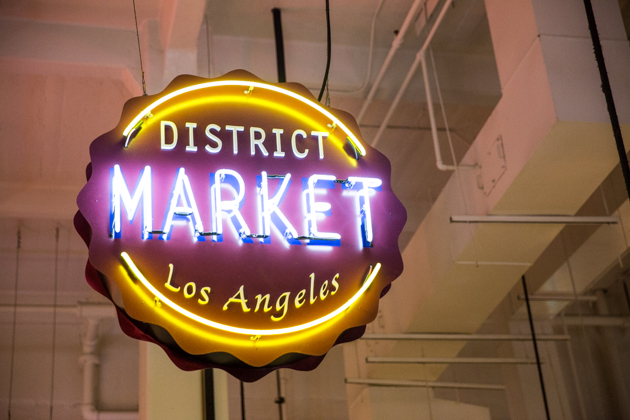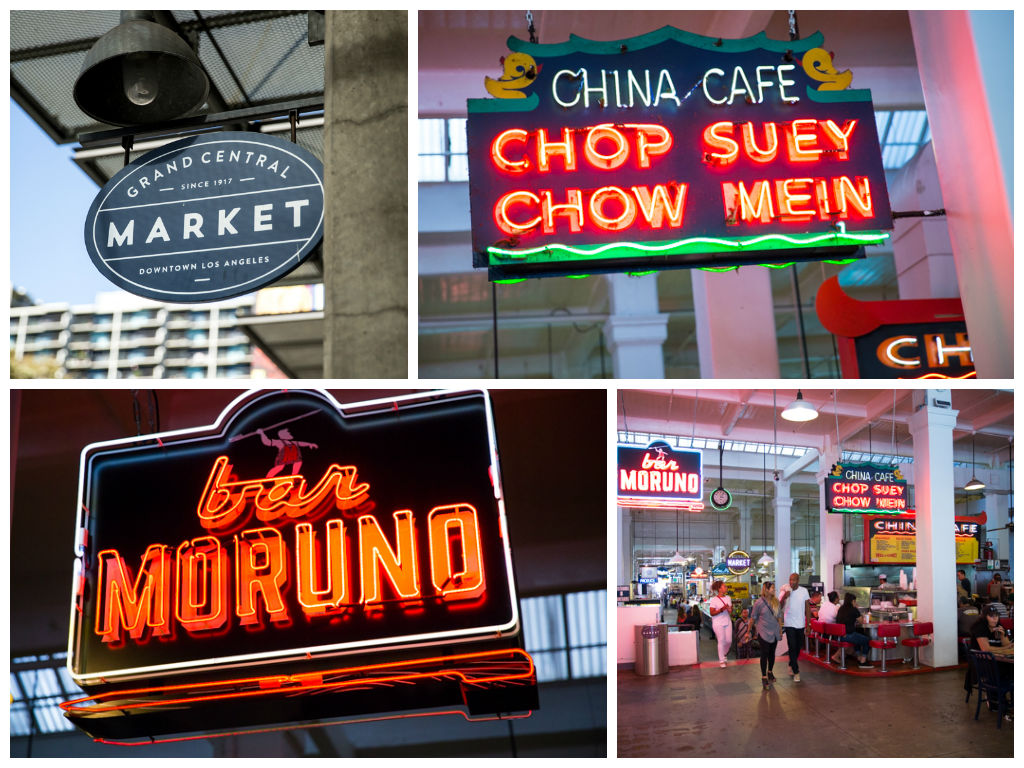 We wandered Grand Central Market's expansive halls, looking for the perfect spot to satisfy our hungry bellies.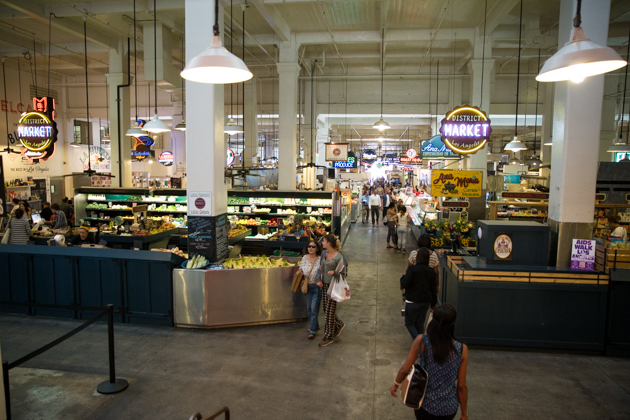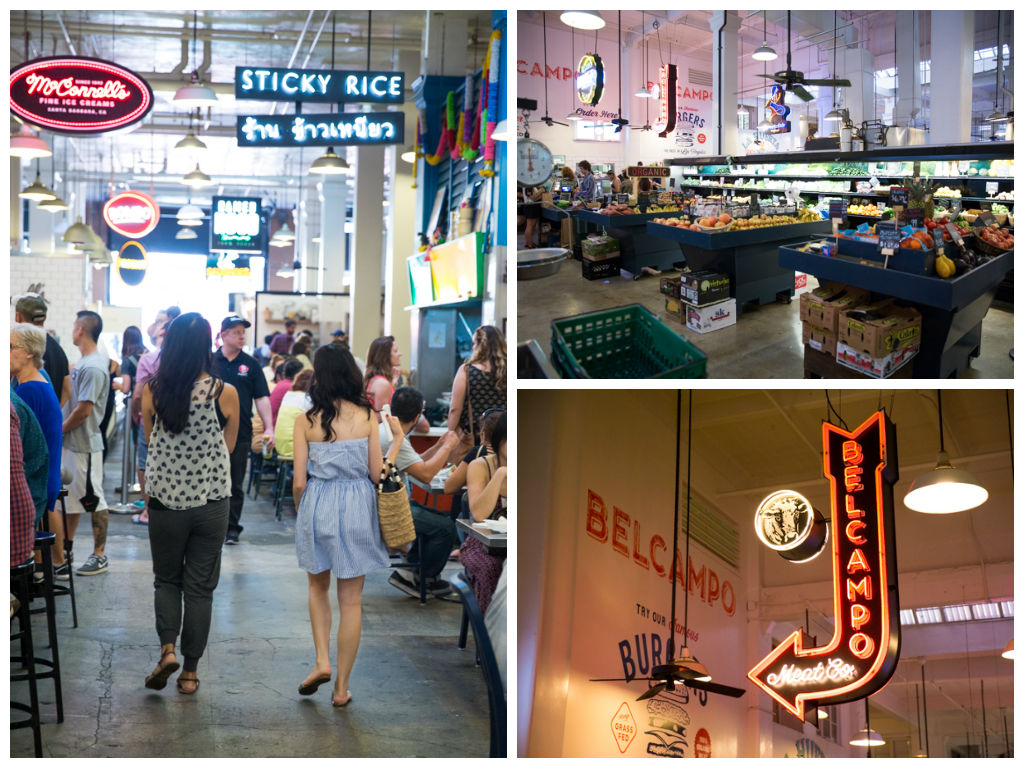 So many choices, so little time! I had checked Grand Central Market's site the night before for good healthy and gluten-free options.
Belcampo
,
Bombo
,
Bar Morunu
and
Sticky Rice
were on my radar.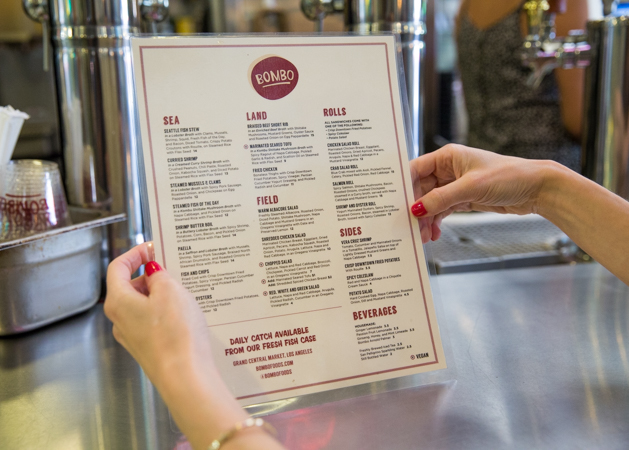 We finally decided on chef Mark Peel's, broth-based seafood eatery,
Bombo
!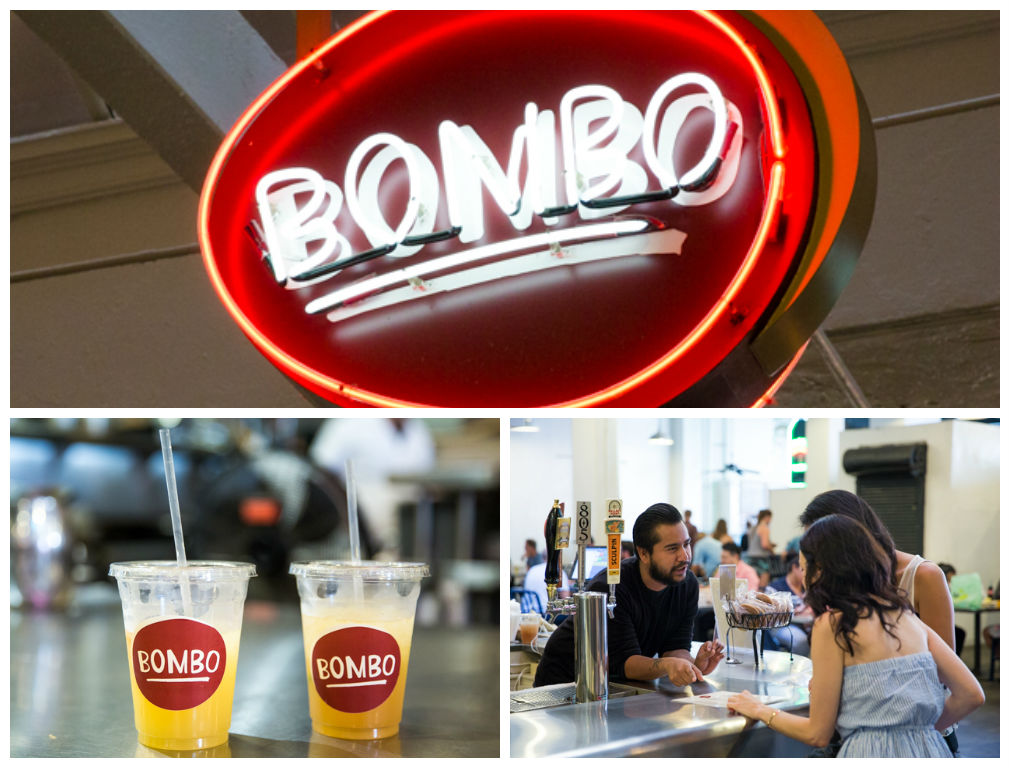 Our server was very helpful in going over the menu and filling Mo and I in on the gluten-free options. In
Bombo's
case it included a very good portion of the menu.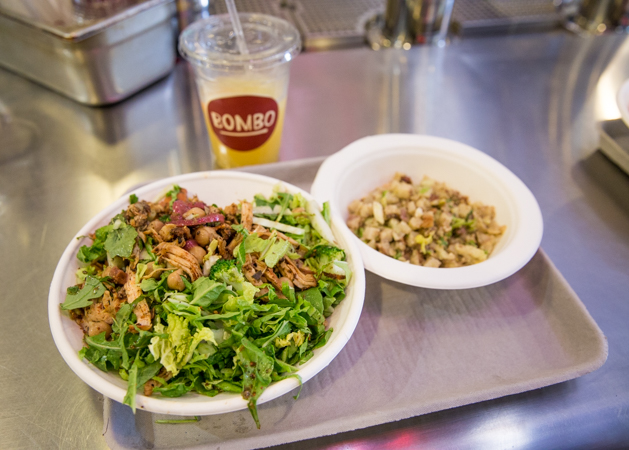 Mo ordered the Shredded Chicken Salad and a side of Potato Salad.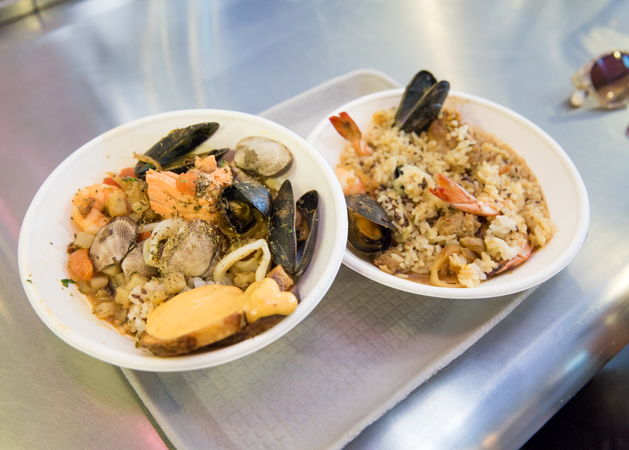 I ordered the Seattle Fish Stew (left) and Rebecca had the Paella (right).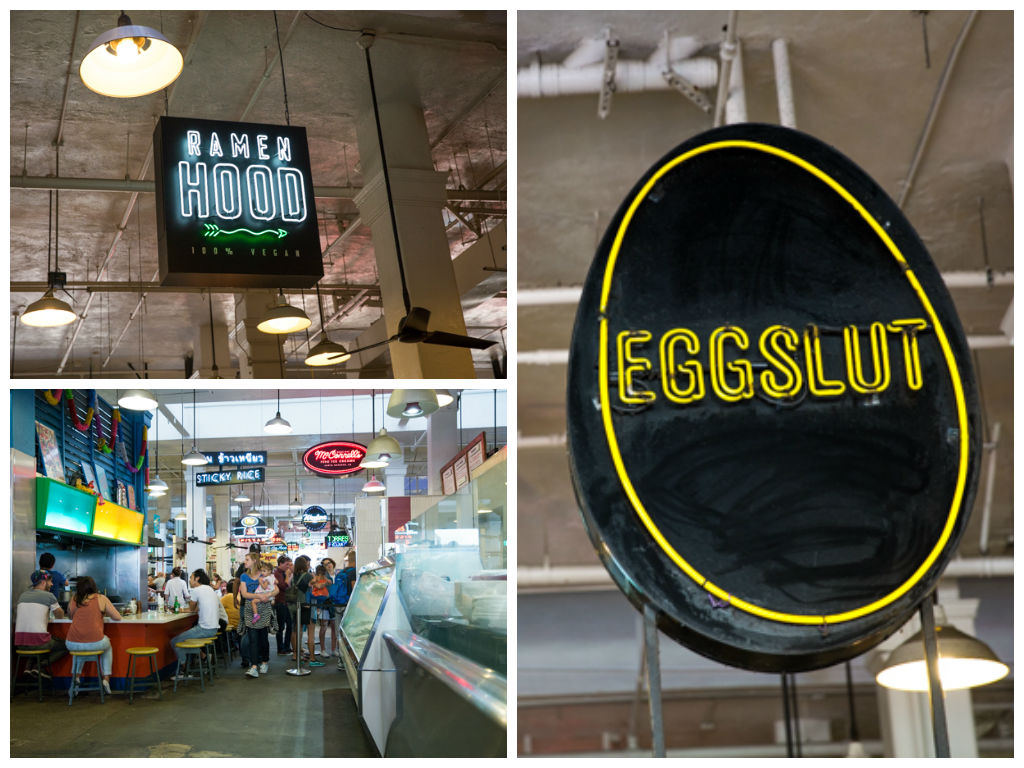 After lunch we wandered around chatting and walking off our delicious meal.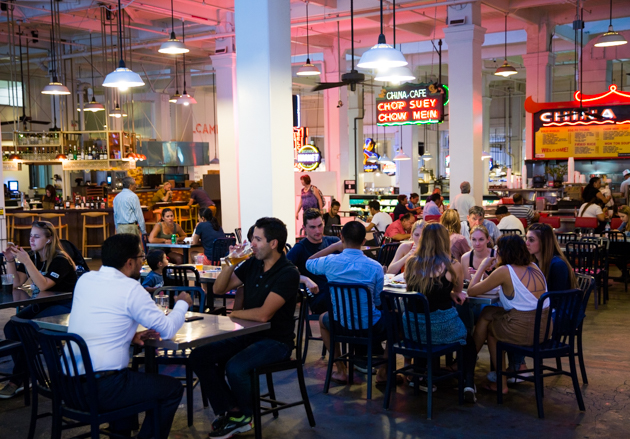 Still so many diners late into the afternoon!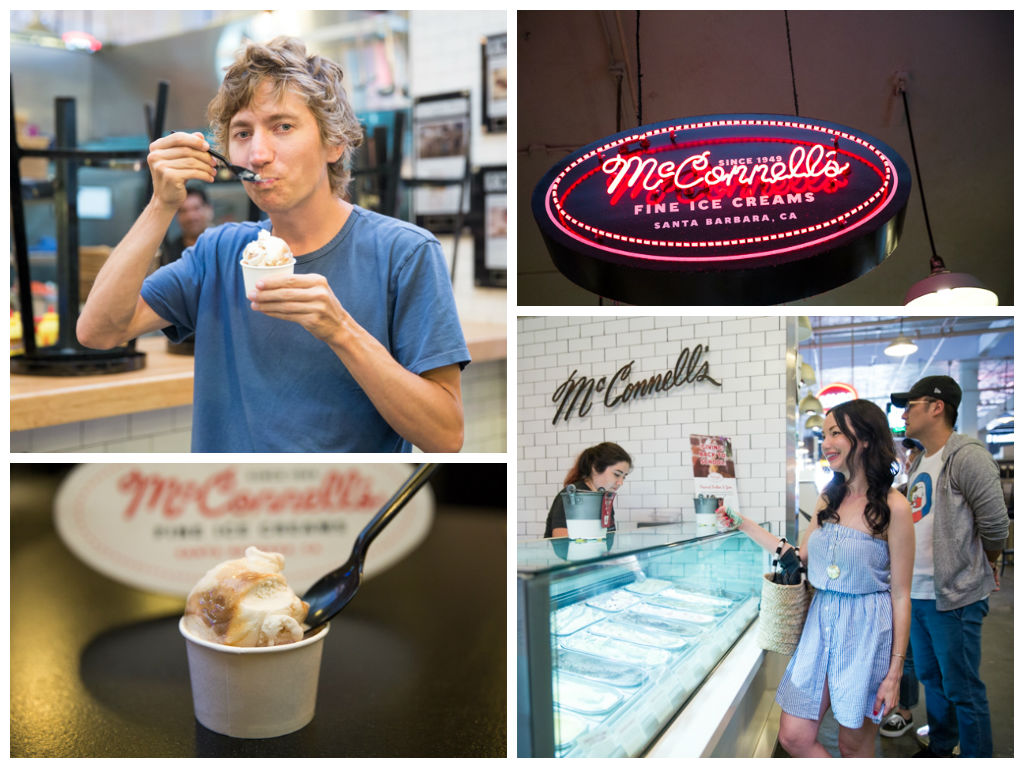 And of course we had to stop at
McConnell's Fine Ice Cream
for dessert. Actually, I asked Rebecca if she would like coffee or ice cream and she said ice cream!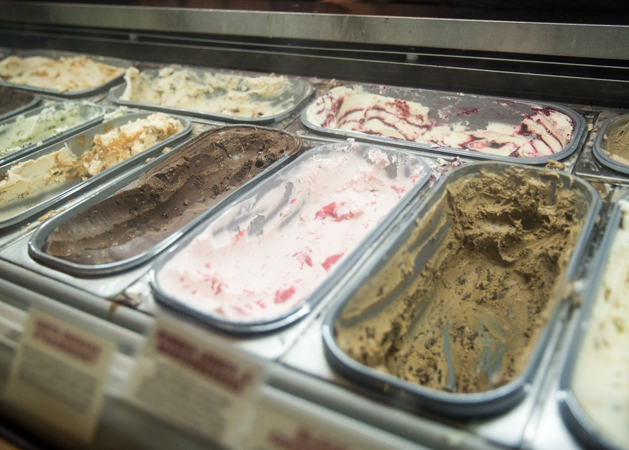 If you've been following this blog for any length of time, you probably already know that Mo and I don't need much coaxing to be talked into ice cream! I have been buying pints of McConnell's at Whole Foods for years, but this is the first time I had the chance to have it scooped on the spot. I ordered the Espresso Chip and Chocolate and it did not disappoint!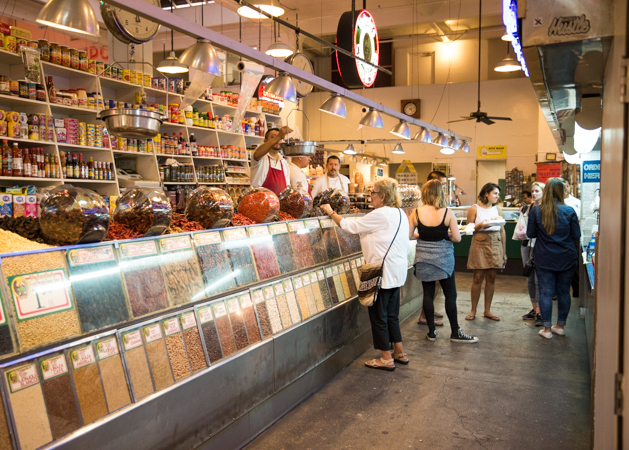 Grand Central Market reminds me so much of the markets in Spain! You really can find almost everything here!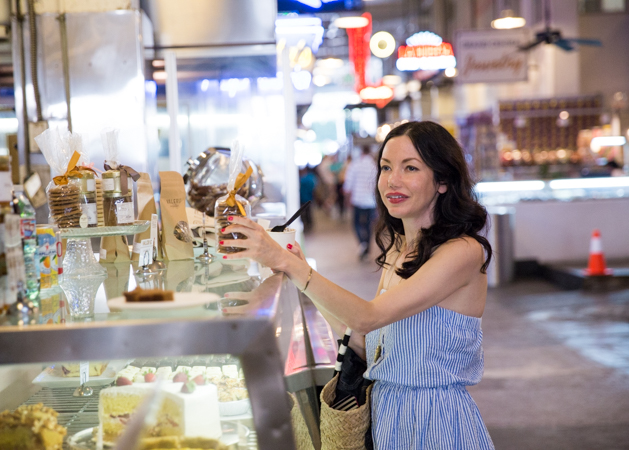 Naturally, I had to find some dessert to bring home for Mr. Pretty Little Shopper… aka The Cookie Monster. 🙂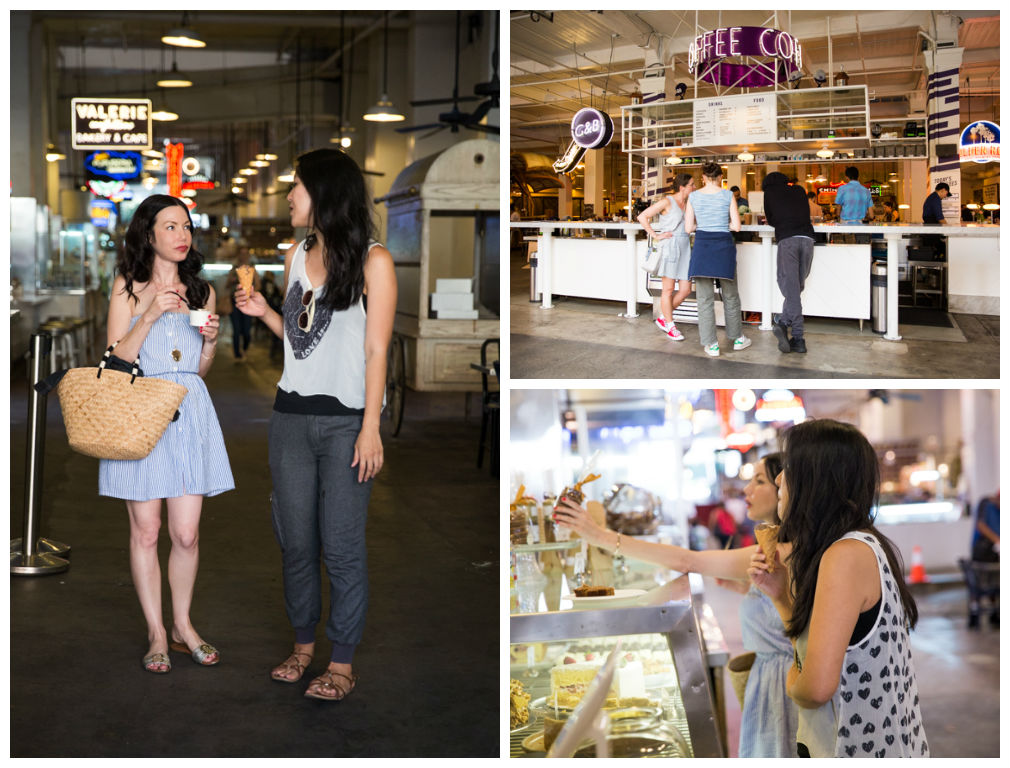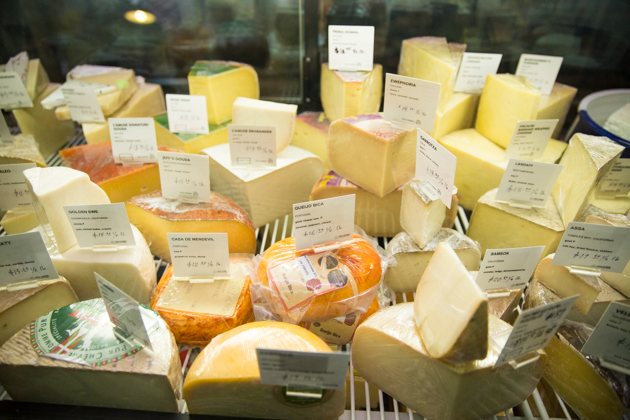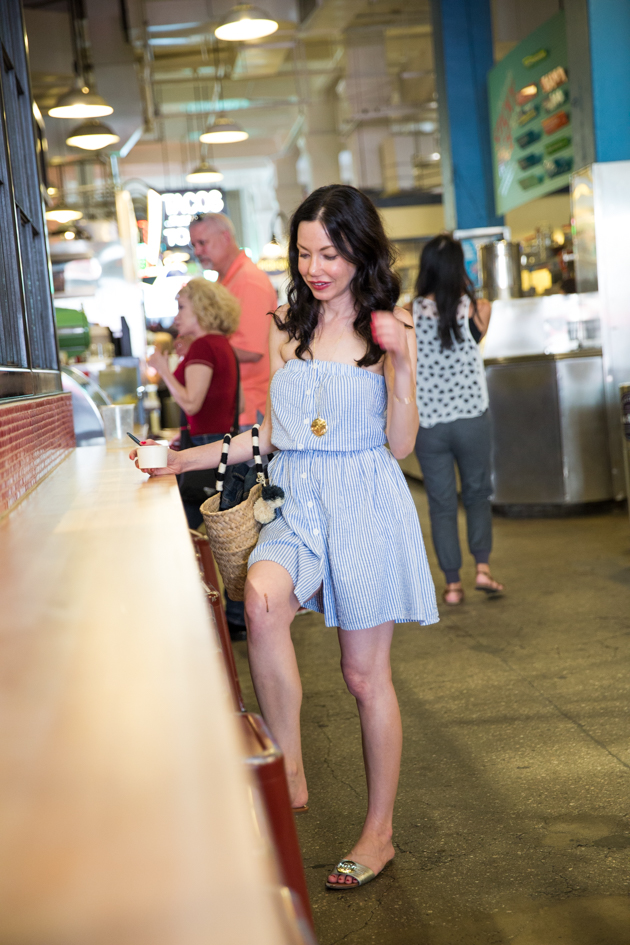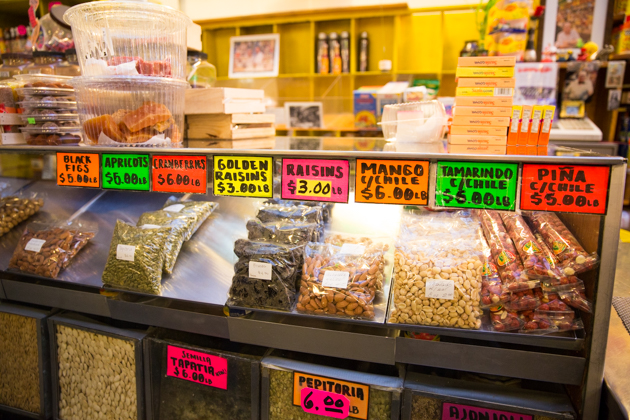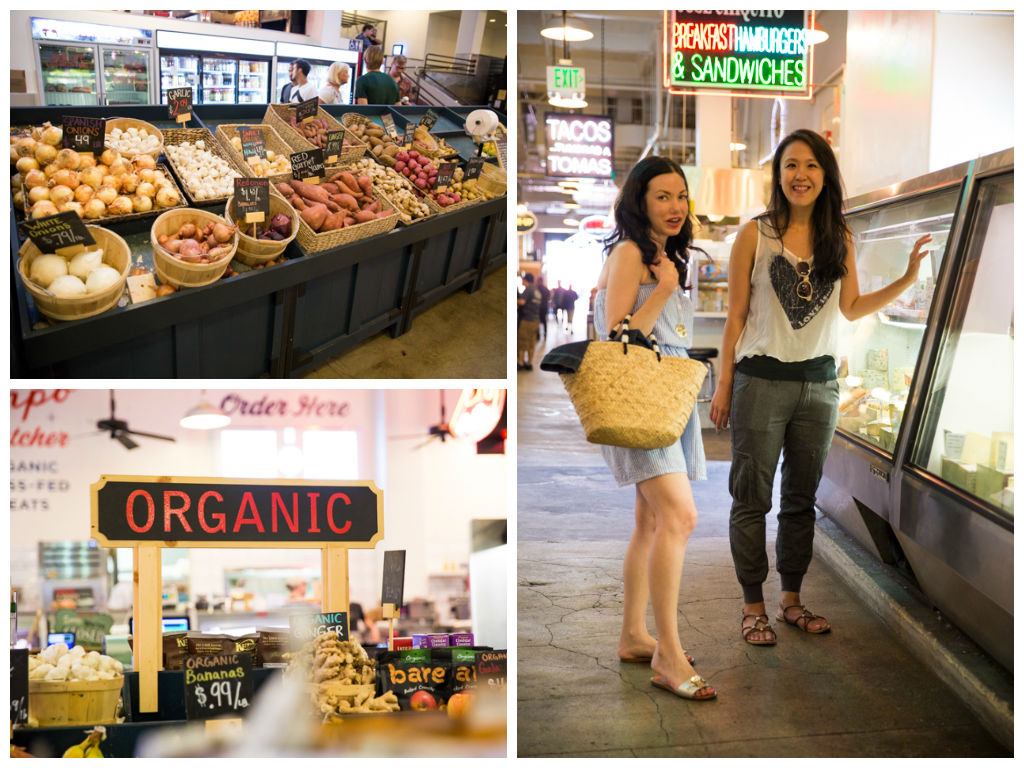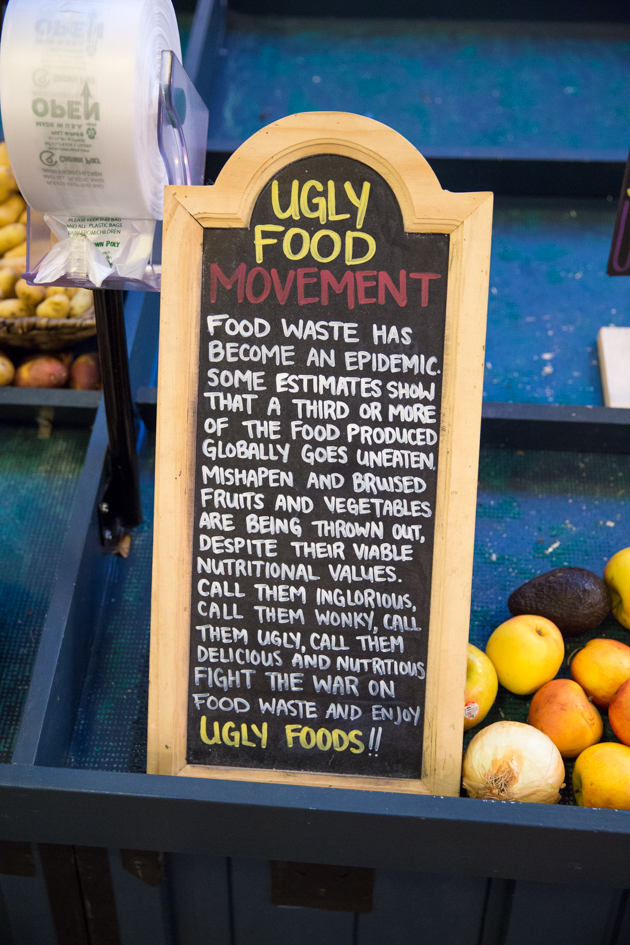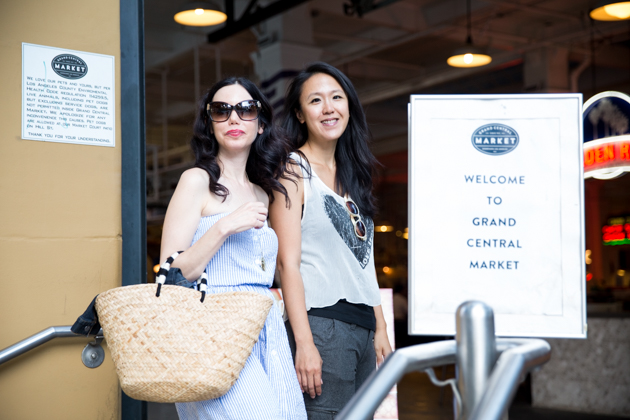 And finally it was time to say our goodbyes… Can't wait to visit Grand Central Market again on my next trip to DTLA.
Open Daily from 8 am to 10 pm. Check individual restaurants for more specific hours.
Thank you so much for stopping by!
xoxo,
Lisa
Let's Connect!