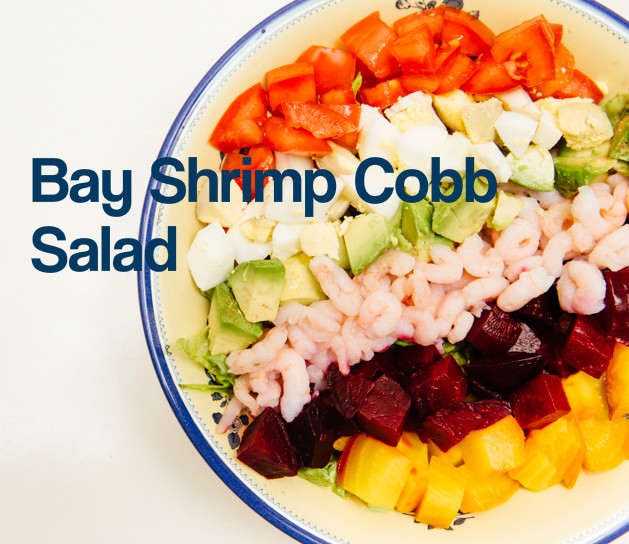 Happy Thursday! Sharing a fun and healthy recipe today… A pescetarian twist on the Cobb Salad, using Bay Shrimp as the protein base instead of bacon. Yup, you heard that right folks… I am bringing back the Bay Shrimp! Growing up, I used to snack on them regularly, but somewhere along the line I realized that I rarely saw Bay Shrimp on any menus.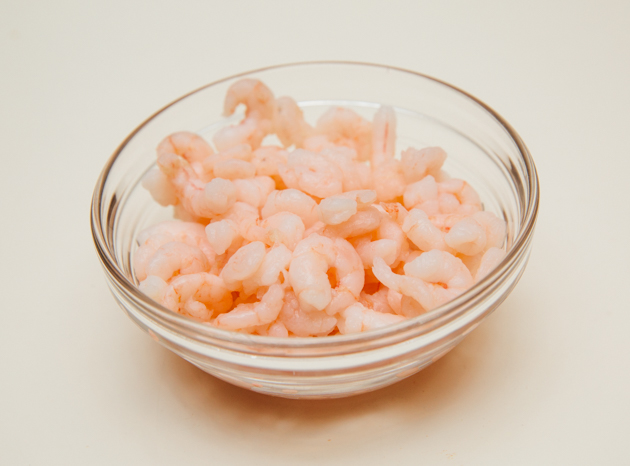 One day I noticed them on display in the fish counter at my local Whole Foods and once I tried them again I was hooked, lined and sinkered. 🙂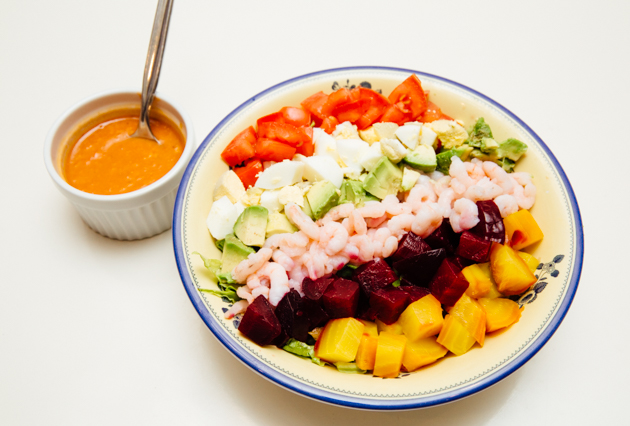 After a little research, I found an amazing recipe for Paleo French dressing, which makes the perfect accompaniment to this healthy and tasty dish.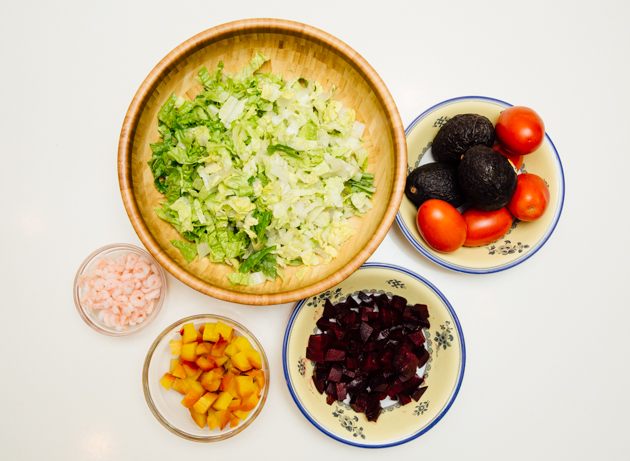 You will need:
1 lbs. wild caught bay shrimp
4 free range eggs (boiled and chopped)
2 avocados (chopped)
3 to 4 tomatoes (chopped)
3 red beets (roasted and chopped)
3 golden beets (roasted and chopped)
1 head Romaine lettuce (chopped)
**use organic ingredients where possible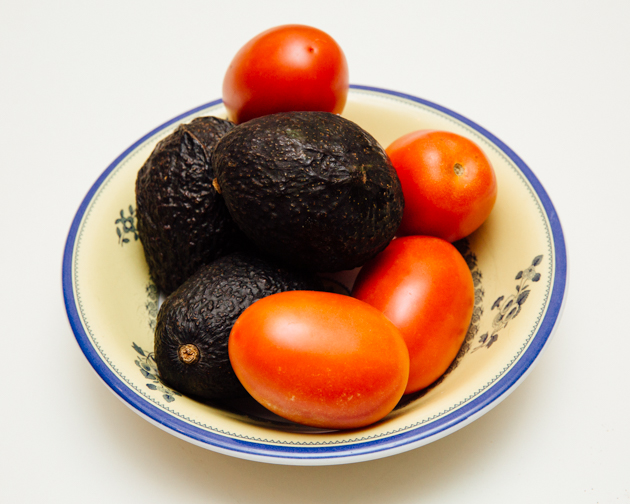 Dice up your ingredients and have them ready to go.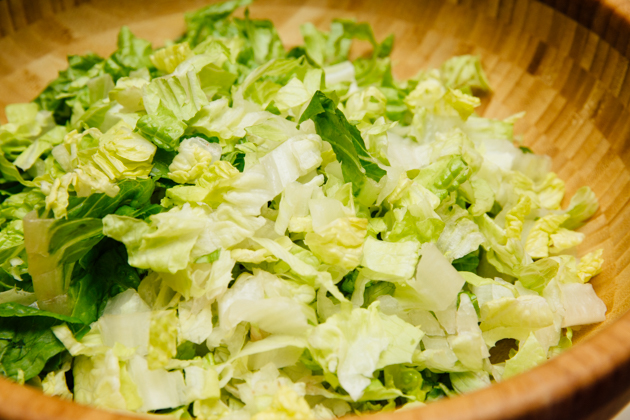 Place a layer of the chopped lettuce in the bottom of four bowls.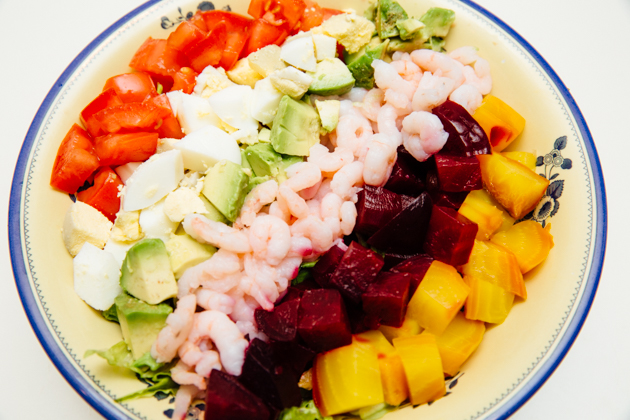 Arrange the tomato, egg, avocado, bay shrimp and beets in rows over the lettuce. No need to put them in any particular order… be creative!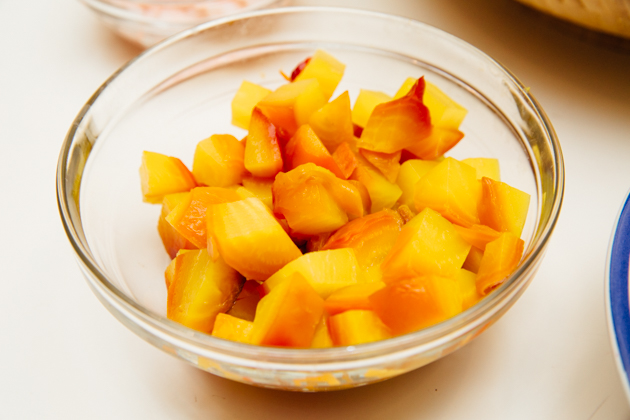 Be sure to roast the beets ahead of time… you can even do it the night before. Or if you are in a time crunch, you can often find roasted beets on the salad bar at Whole Foods.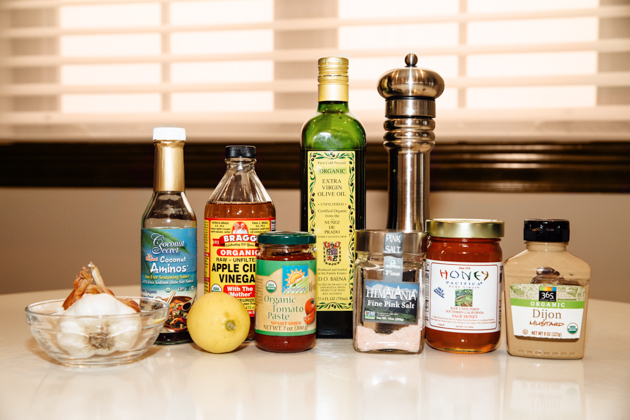 To make the dressing:
1/2 cup Extra Virgin Olive Oil
1/4 cup Apple Cider Vinegar
1/4 cup chopped red onion or shallots
1 Tbsp. honey
2 Tbsp. tomato paste
1 clove fresh garlic
1 Tbsp. fresh lemon juice
1 tsp. coconut aminos
1 tsp. dijon mustard
1/2 tsp. sea salt
Fresh ground pepper to taste
Recipe adapted from Paleo Spirit by Lea Valle. Be sure to check out Lea's blog because it's awesome!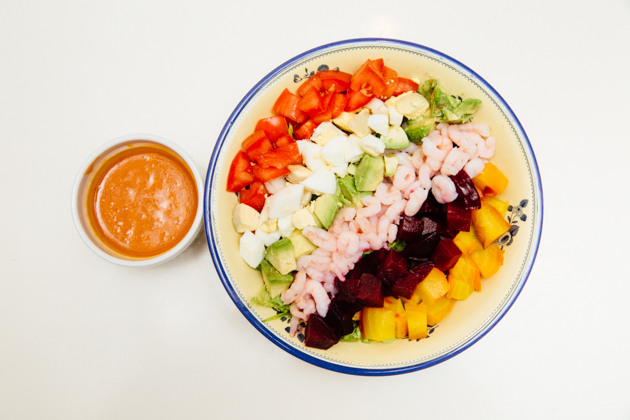 Recipe serves four.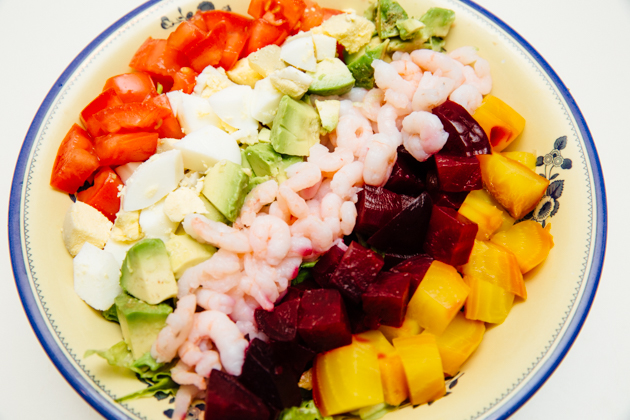 Please let me know what you think of the recipe… and please share your favorite salad recipe ideas in the comments below.
Photos by Mo Summers.
Thank you so much for reading!
xoxo,
Lisa
Let's Connect!