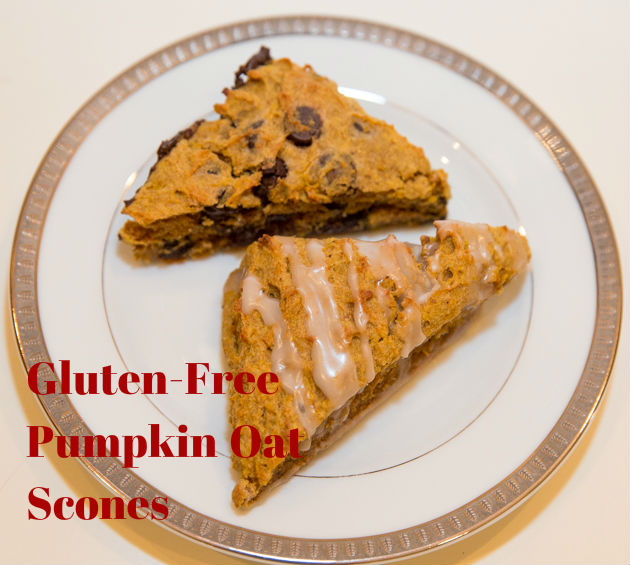 Happy Friday! It's especially happy for me today… we have had painters here all week and very little furniture and today our house will be (at least partially) done to enjoy for the weekend! And there's nothing better to accompany a Fall weekend like Pumpkin Oat Scones!
Before I became gluten-free (almost ten years ago now), I was severely addicted to the infamous Starbuck's Pumpkin Scone. I seriously could not get enough, which is probably also why I also weighed over ten pounds more and had pretty severe health issues. Perhaps more about that another time, but today I am so excited to share a recipe I created using gluten free oat flour to make a delicious (and somewhat healthier version) of a holiday classic!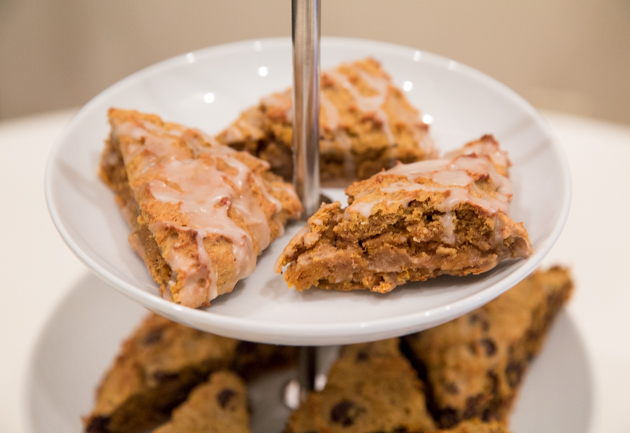 What you will need:
2 cups gluten-free oat flour
2 cups super-fine almond flour (I used Bob's Red Mill for both)
1 1/2 tsp. cinnamon
1 1/2 tsp. nutmeg
3/4 tsp. cloves
1/2 tsp. ginger
1/2 tsp. cardamom
1 tsp. sea salt
1 tsp. xantham gum
1 1/2 tsp. baking powder
1/2 tsp. baking soda
8 Tbsp. butter (cold)
1/2 cup maple syrup
3 eggs
1 1/2 tsp. vanilla extract
2 1/2 cups pumpkin puree (see instructions on homemade pumpkin puree
here
)
Glaze
1 cup confectioner's sugar
2 Tbsp. Almond Milk
Optional
Chocolate Chips (I use Enjoy Life)
Currants
Cranberries
*** Use organic ingredients when possible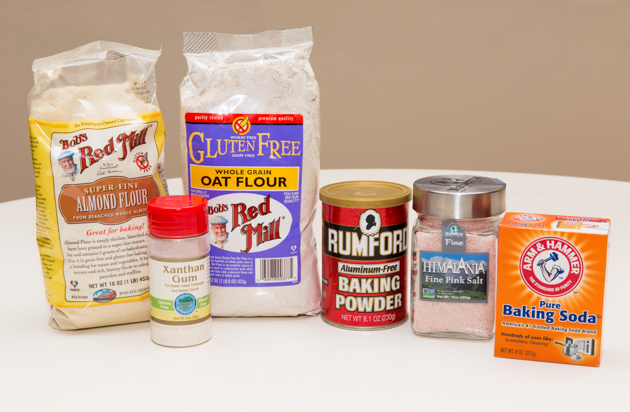 Preheat the oven to 375 degrees. Line two baking sheets with parchment paper.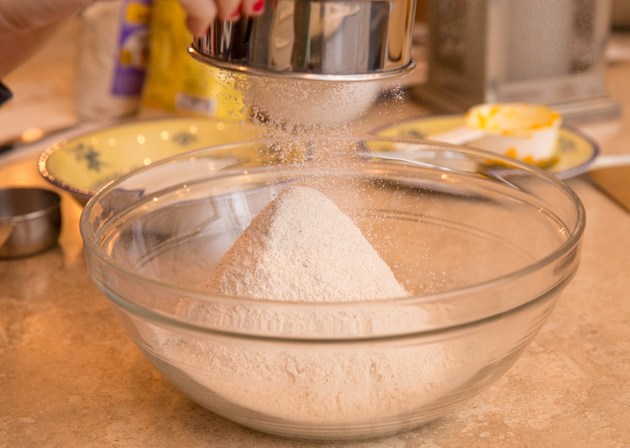 Sift together dry ingredients (almond flour, oat flour, baking powder, baking soda, xantham gum and sea salt).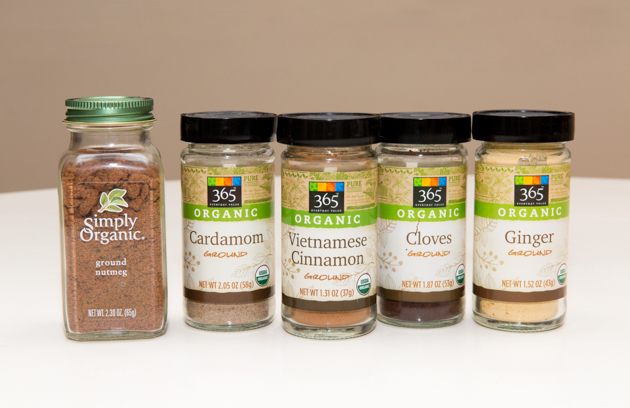 Add in the spices.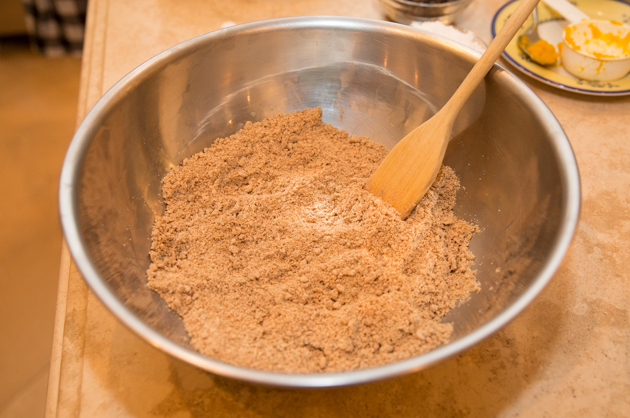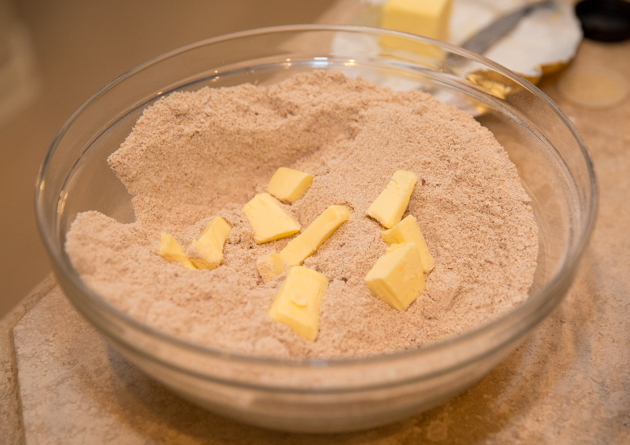 Cut the cold butter into small pieces and use 2 knifes or a pastry cutter to mix it into the dry ingredients. You can also grate the butter into the mix with a cheese grater.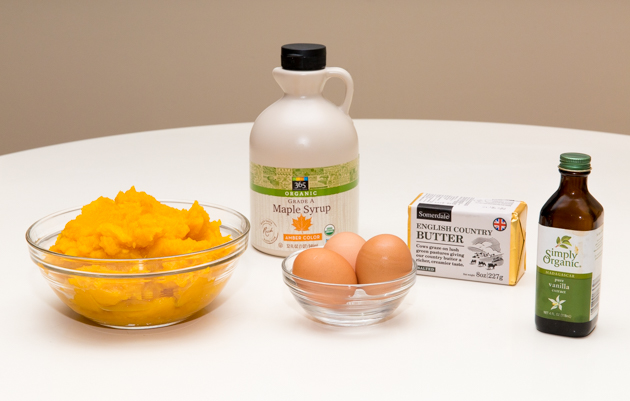 Combine the remaining wet ingredients (eggs, pumpkin, vanilla and maple syrup) in a small mixing bowl.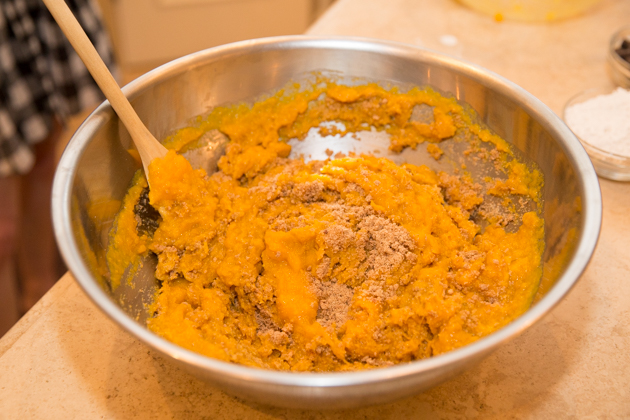 And stir them into your dry ingredients.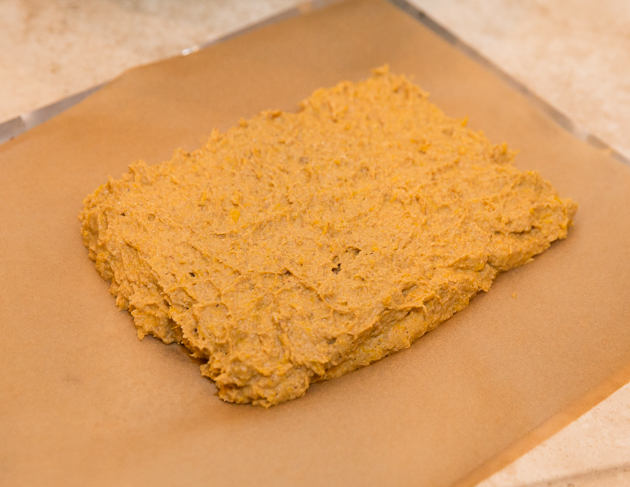 I split my batter in half and added chocolate chips to half the recipe (Mister Pretty Little Shopper's favorite). 🙂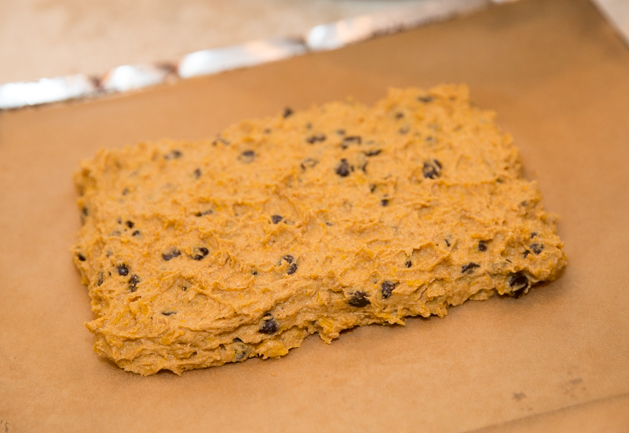 Use your hands to form the batter into two large rectangles. Place the baking sheets in the oven and set a timer for thirty minutes.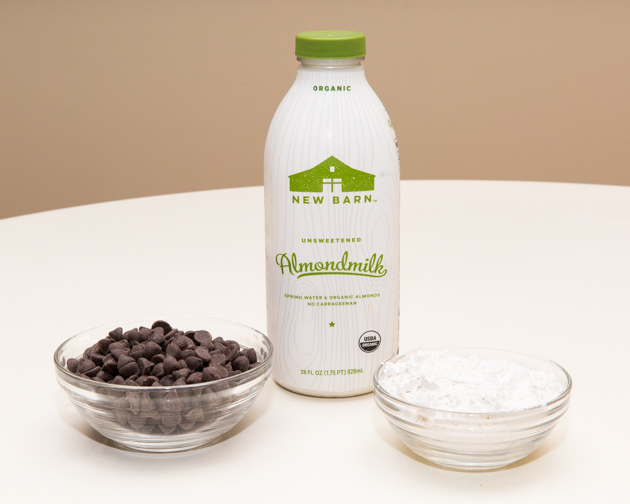 While the scones are baking you can make the glaze. Full disclosure… I made about 4 different batches of these pumpkin oat scones as I was creating this recipe, each time attempting a "healthy" glaze. Sadly my attempts at combinations of coconut sugar, maple syrup, etc. just never seemed to "glaze". Finally I resorted to good old fashioned confectioner's sugar to make a frosting glaze. If anyone has a healthier way to make a glaze please do let me know!
Combine one cup of the powdered sugar with about 2 Tablespoons almond milk and mix with a fork until smooth. Set the glaze aside until the scones have cooled.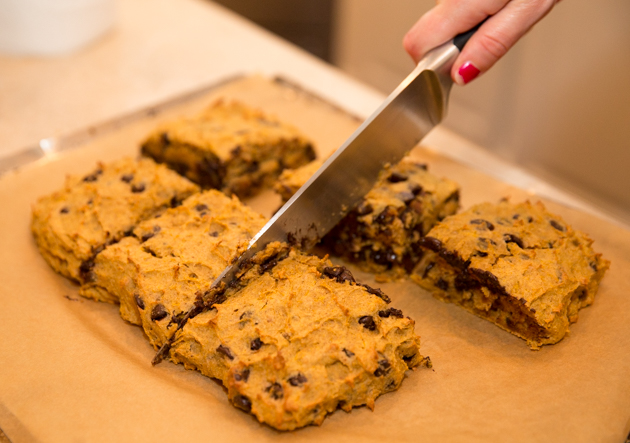 After about thirty minutes, remove the scones from the oven and carefully cut them into triangle shapes.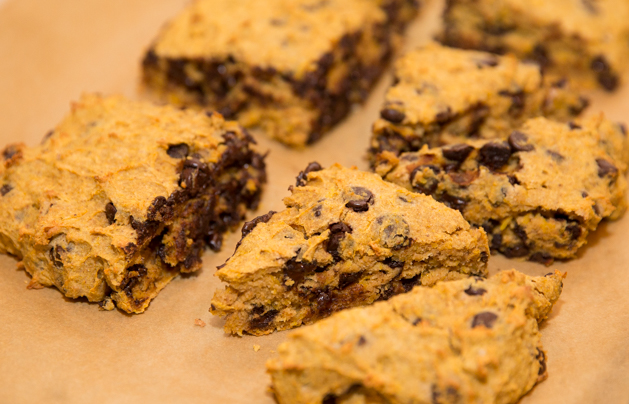 Replace the cut scones in the oven and continue to cook for an additional 5 to 15 minutes or until the scones start to brown slightly on the outside.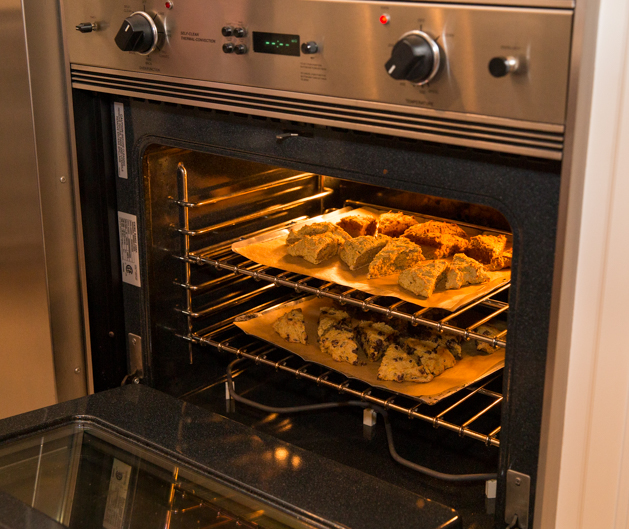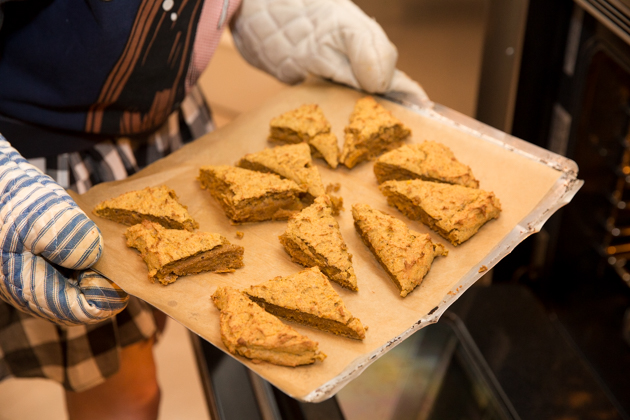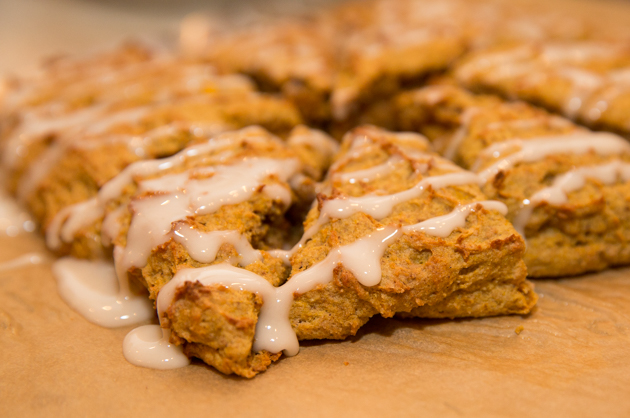 Let these delicious pumpkin treats cool for about ten minutes before drizzling on the glaze.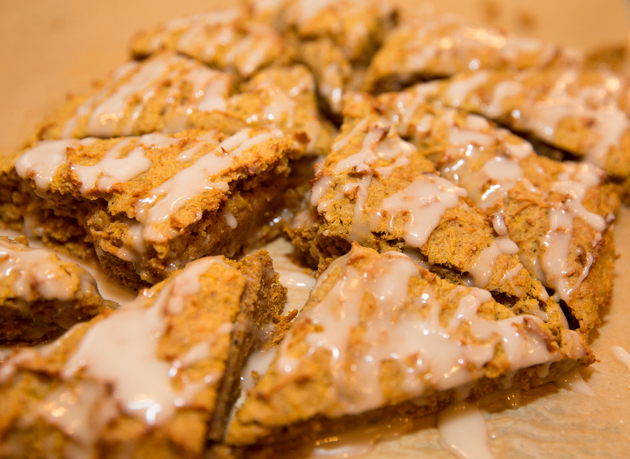 I pushed mine close together and then drizzled the glaze on using a Tablespoon. The glaze will melt into the scones if you leave them out overnight, so I would recommend putting the scones in the refrigerator, or just glazing them shortly before serving. For a healthier breakfast treat, you can leave the glaze off and serves the scones plain… or mix currants or cranberries into one of the batches instead of chocolate chips.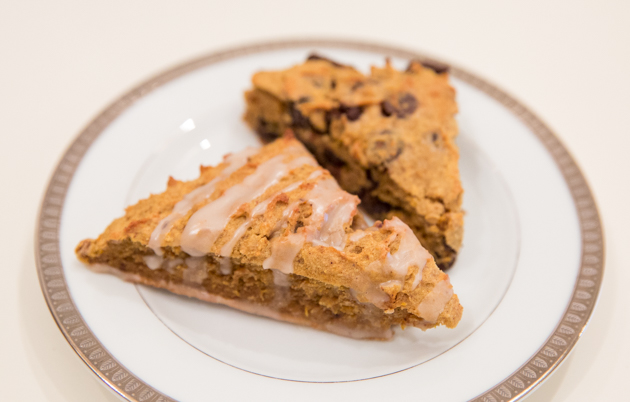 Please let me know what you think of the recipe!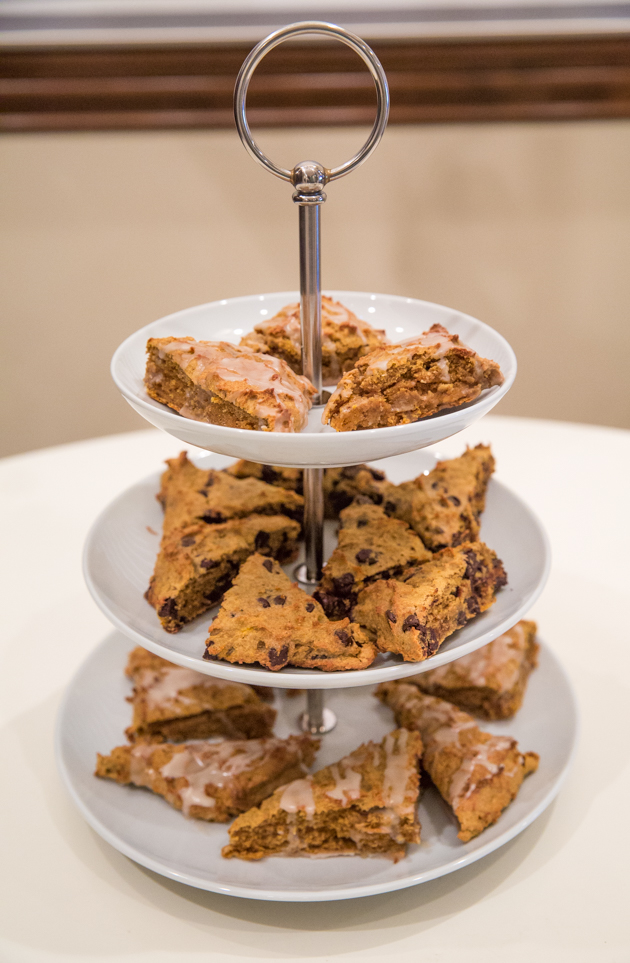 Do you have any favorite pumpkin recipes? Let me know as I am always wanting to try new ideas for the holidays. Especially when pumpkins are involved!
Thank you so much for stopping by!
xoxo,
Lisa