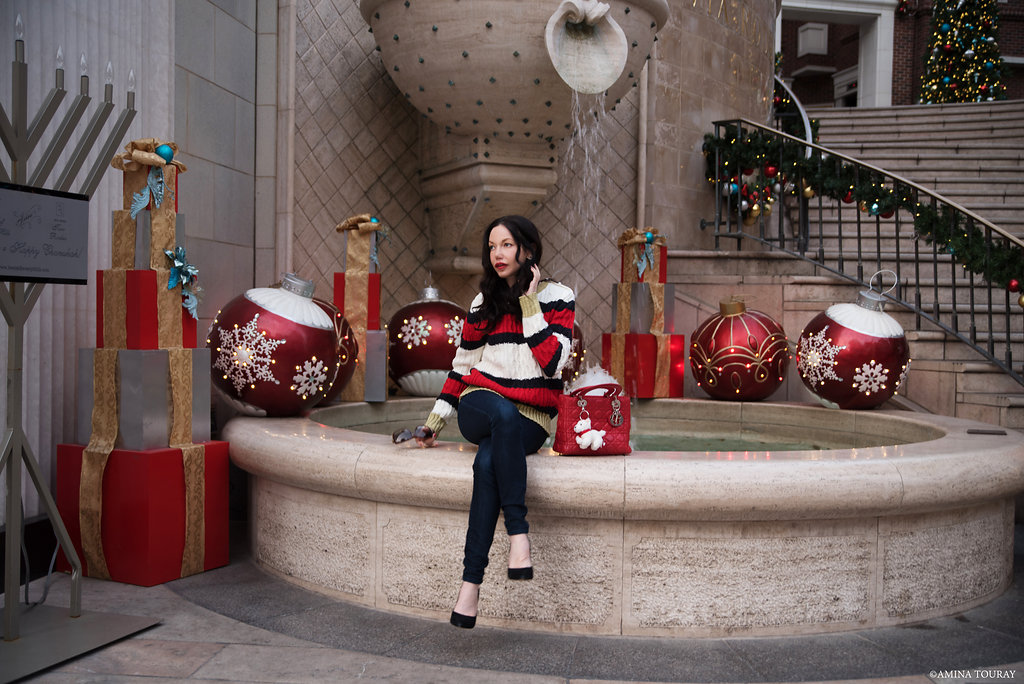 Happy Thursday! Just three days until Xmas! If you are anything like me, you are probably bundled up in a cute sweater and running around town to finish up last minute holiday errands… making time to stop for a latte of course! One of my favorite towns to visit this time of year is Beverly Hills, which is transformed into a Winter Wonderland each November. It's always so exciting to see how the decorations will change from year to year and what wintry delights the local shops have in store for us with their window displays.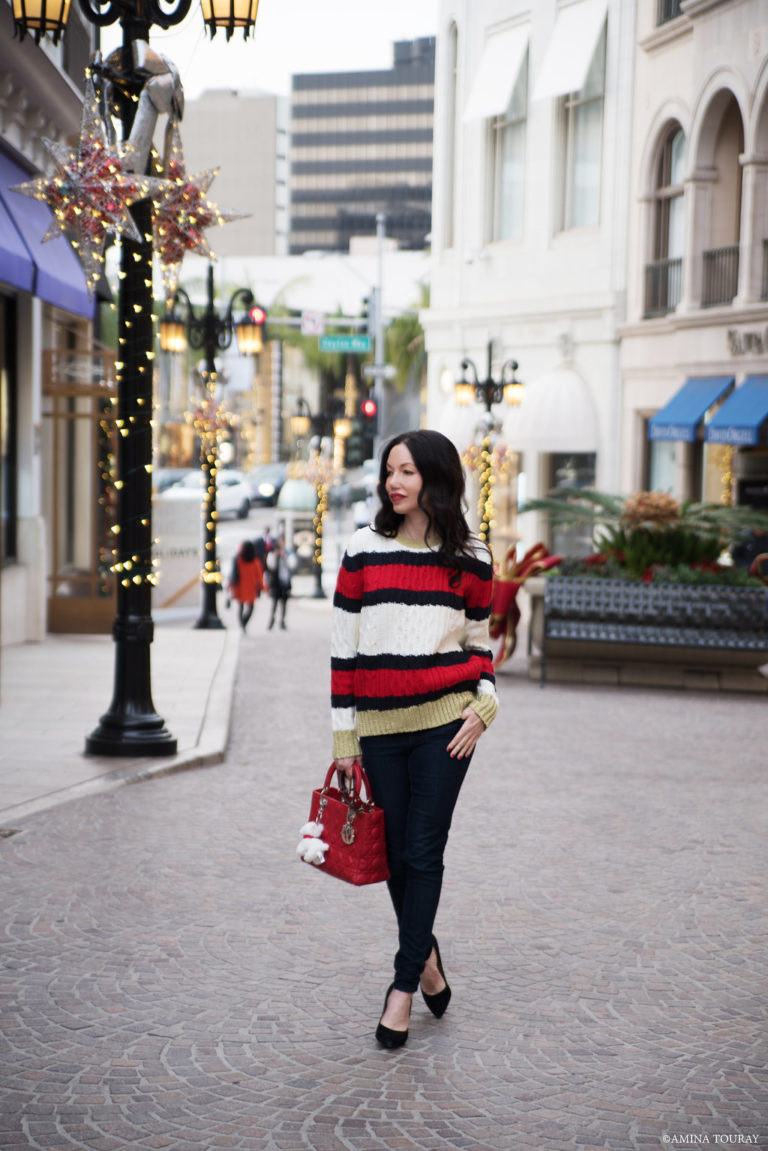 I fell in love with this sweater from Storets (yes, I've probably been shopping there a bit too much lately), which is so festive for this time of year! Today they are having a 30% off sale on many of their winter items so be sure to check it out and use code WINTER30 at checkout.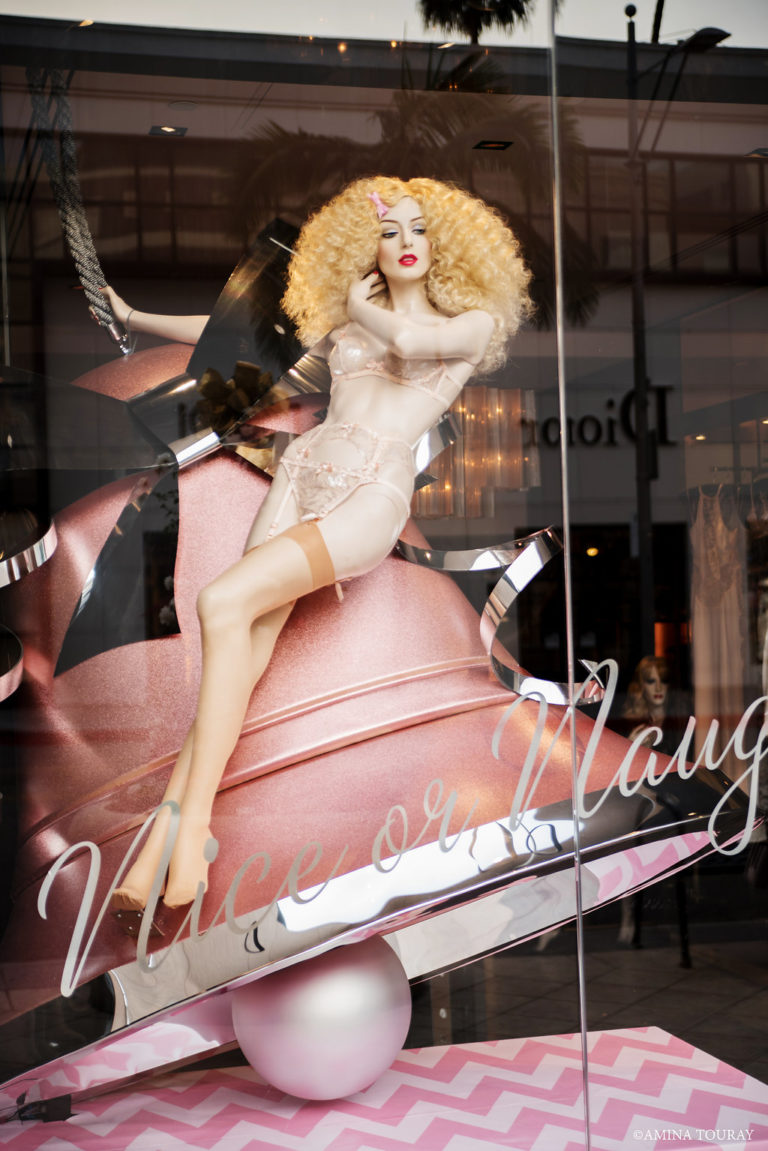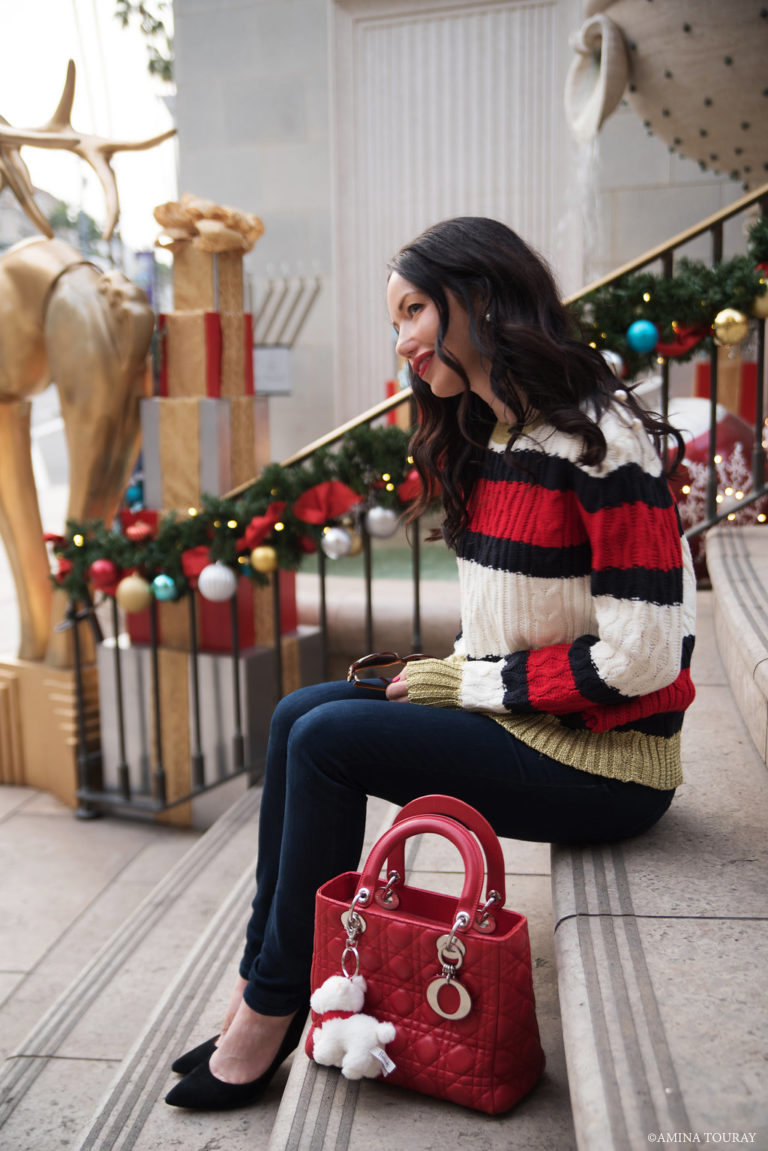 Just three more days until Xmas! Can you believe how fast this year has flown by? While I have finally finished most of my shopping, I am still looking for the perfect gift for my Sweetie who is almost always the most difficult to shop for! Do any of you have a suggestion for the perfect gift? It's so strange that the person you are the closest with could be the biggest challenge to shop for!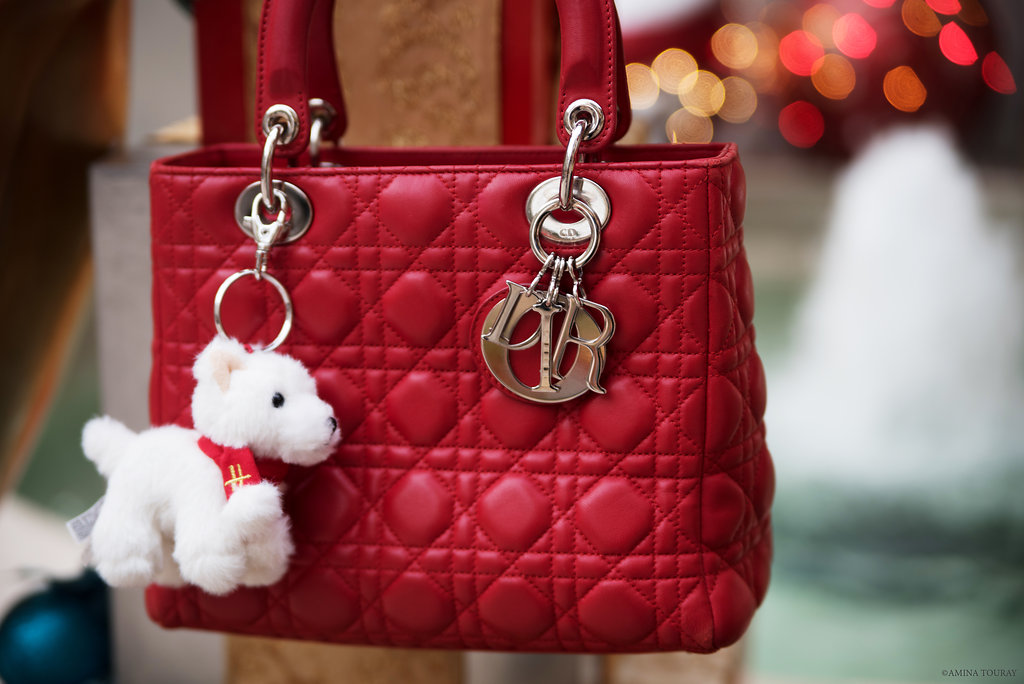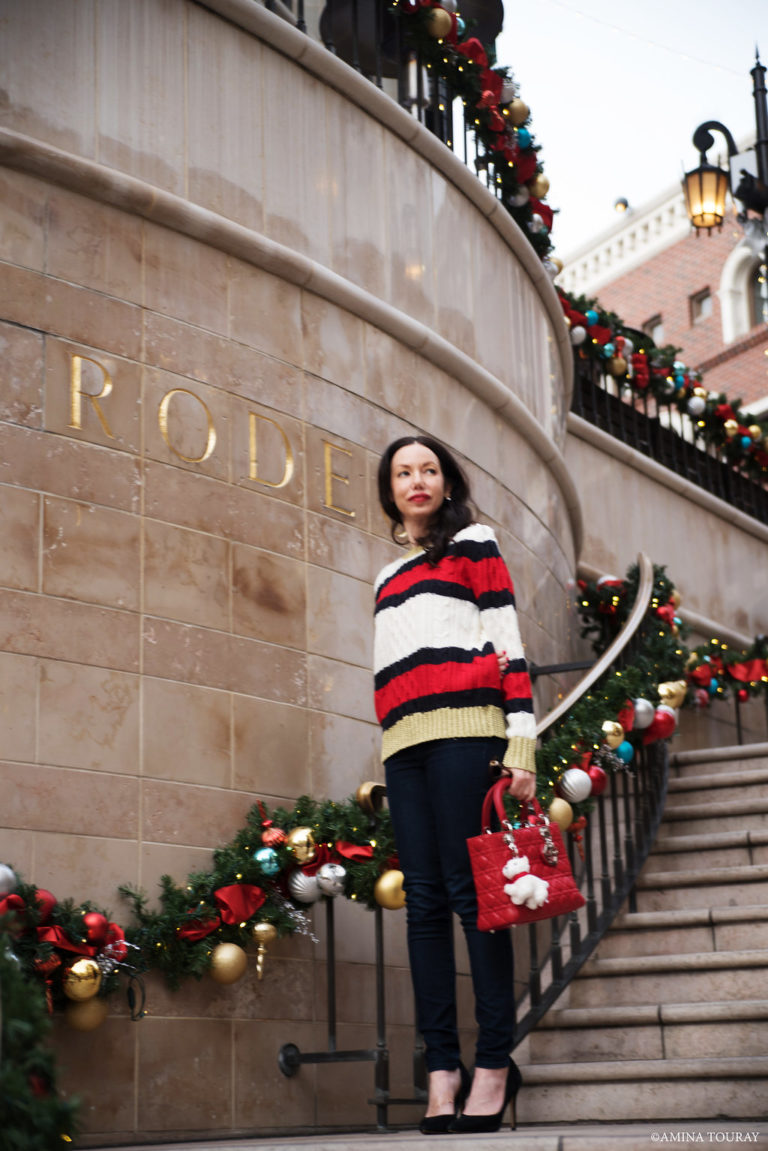 I will probably be dressed in something like this, minus the heels and plus a raincoat! It's absolutely pouring here in Los Angeles!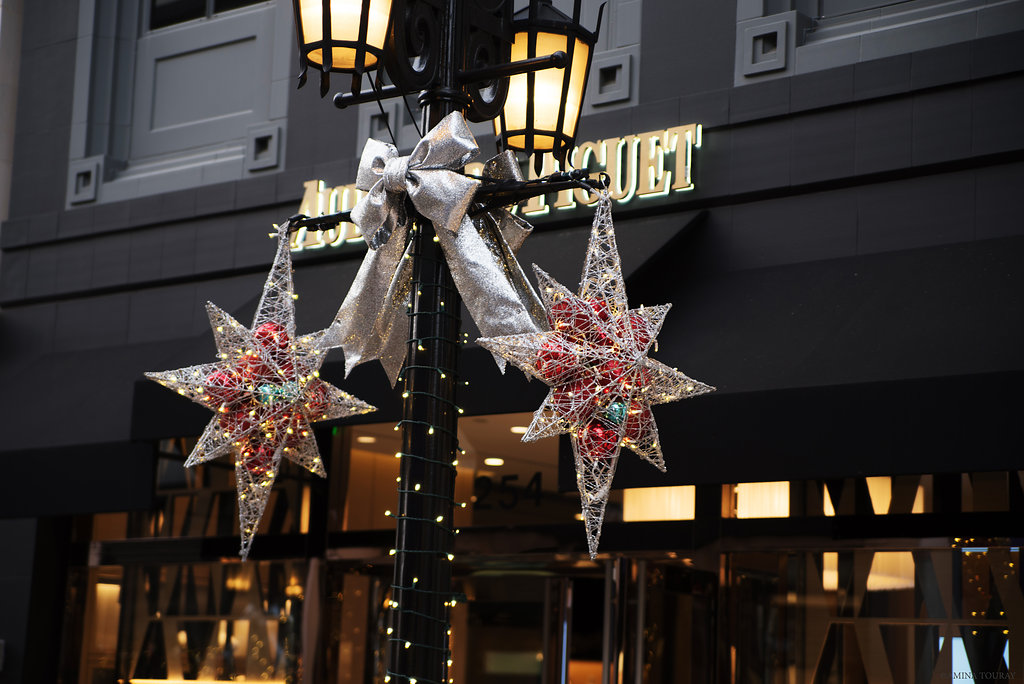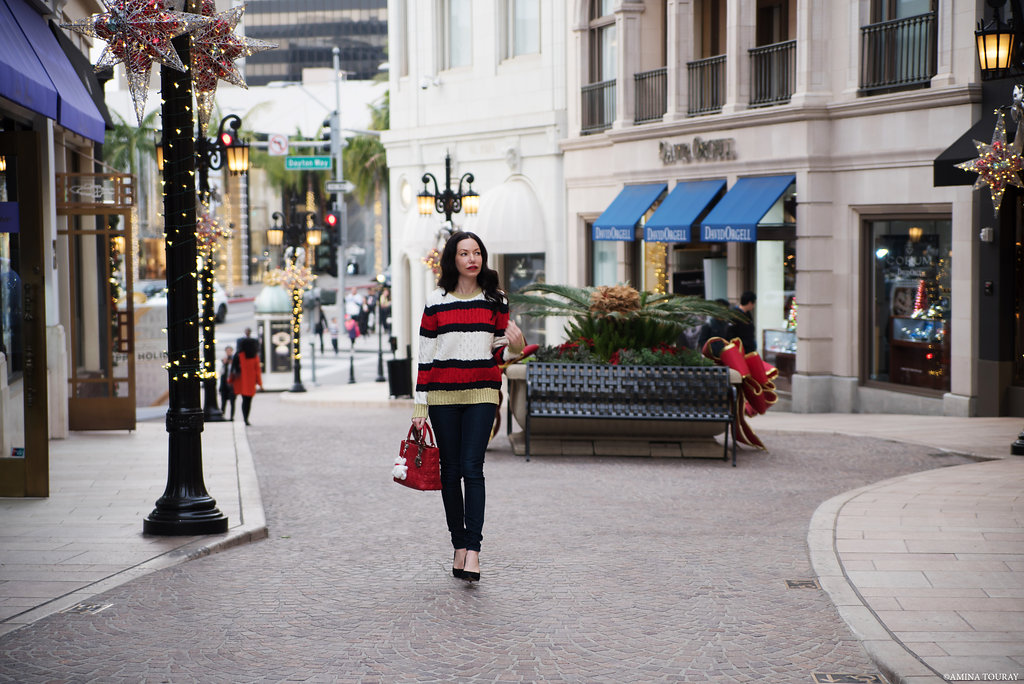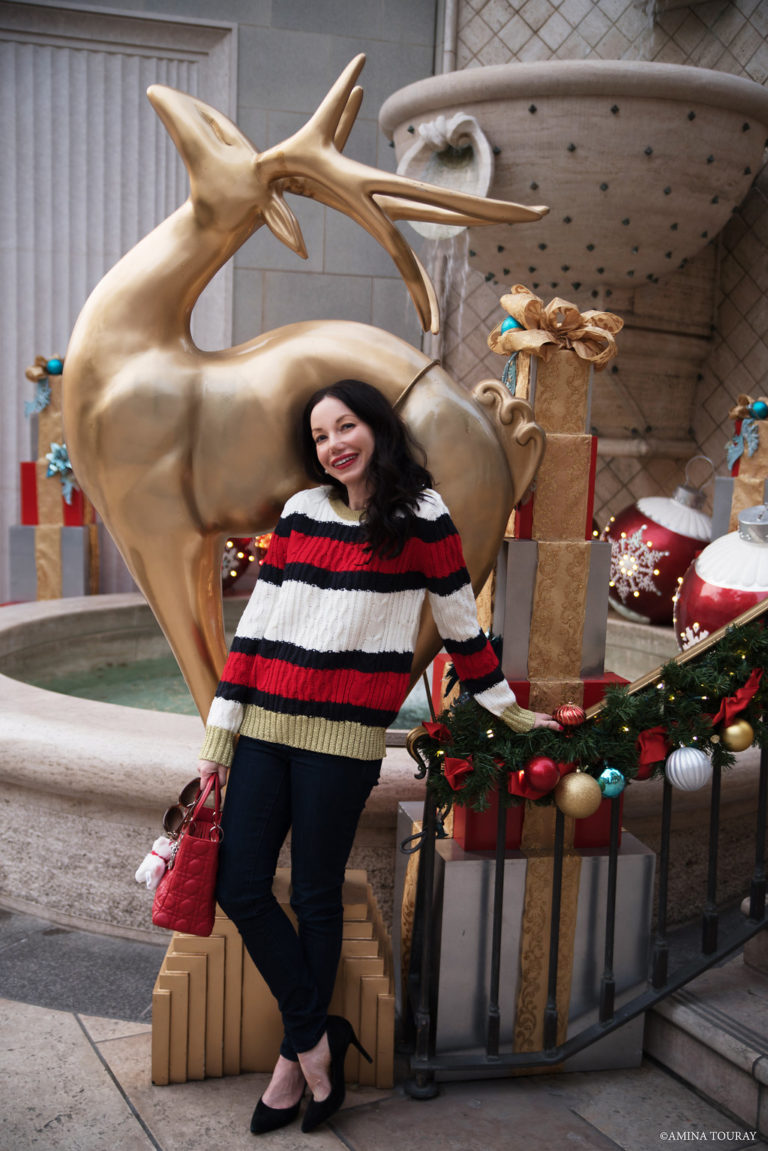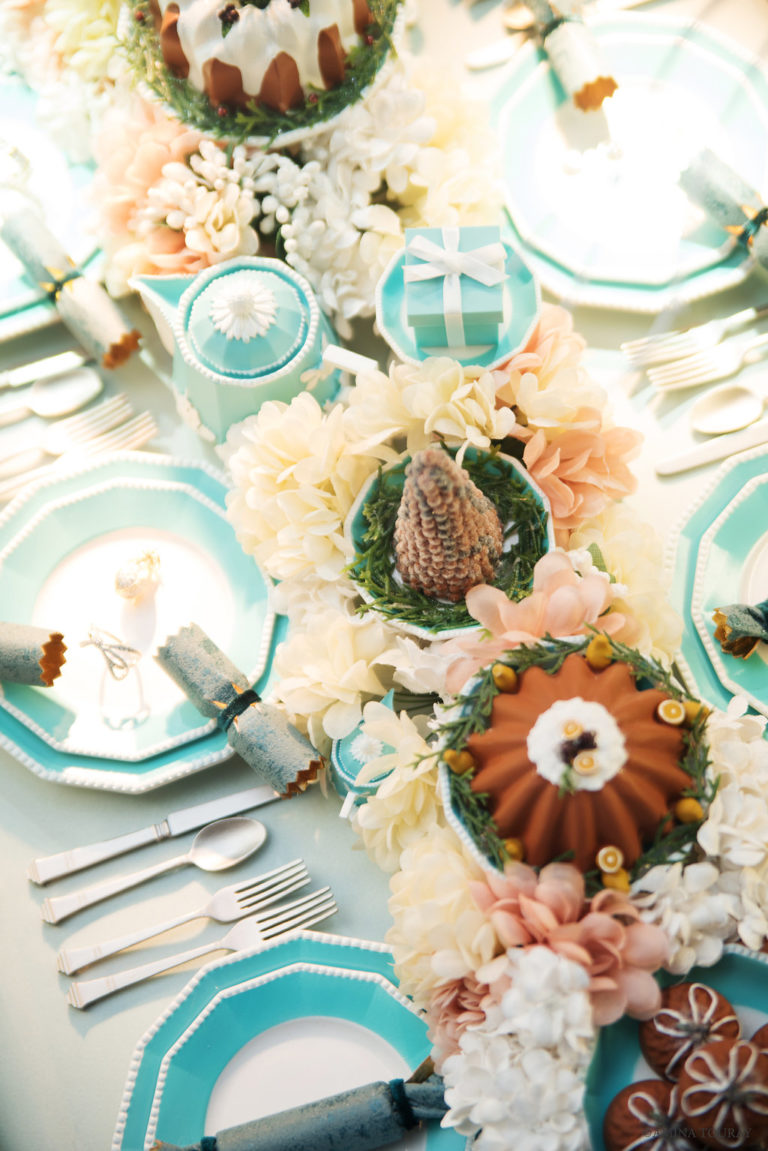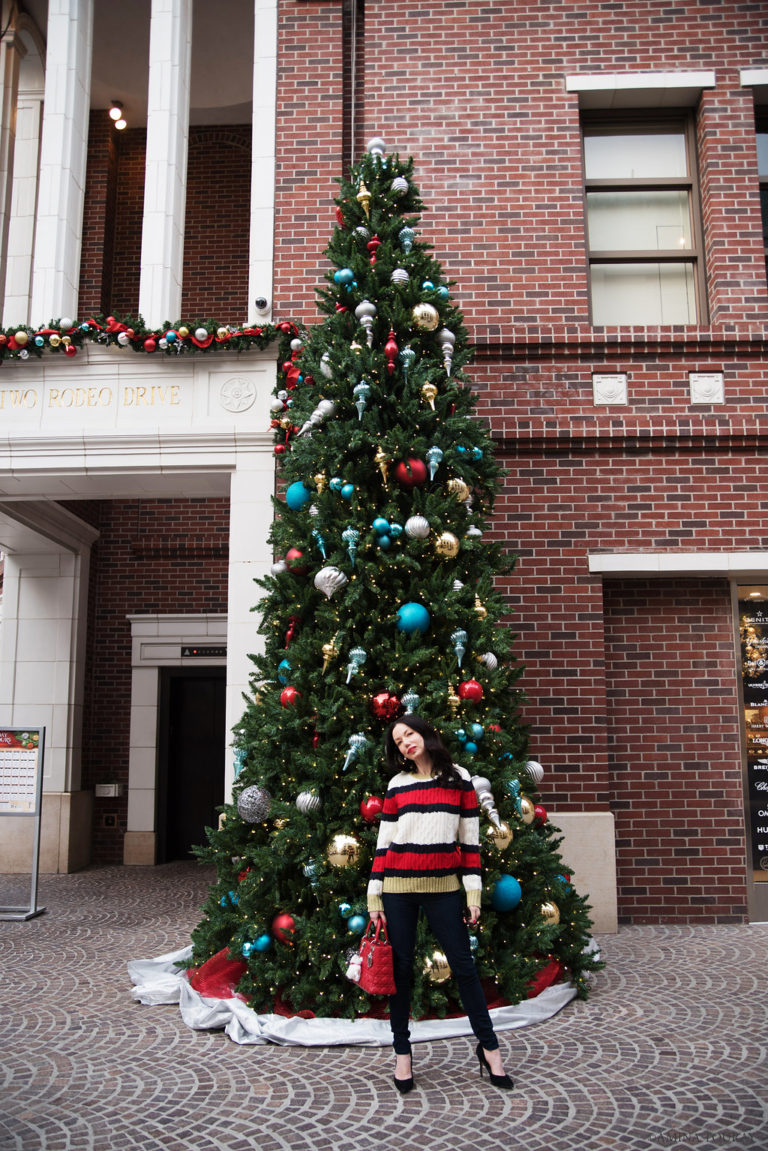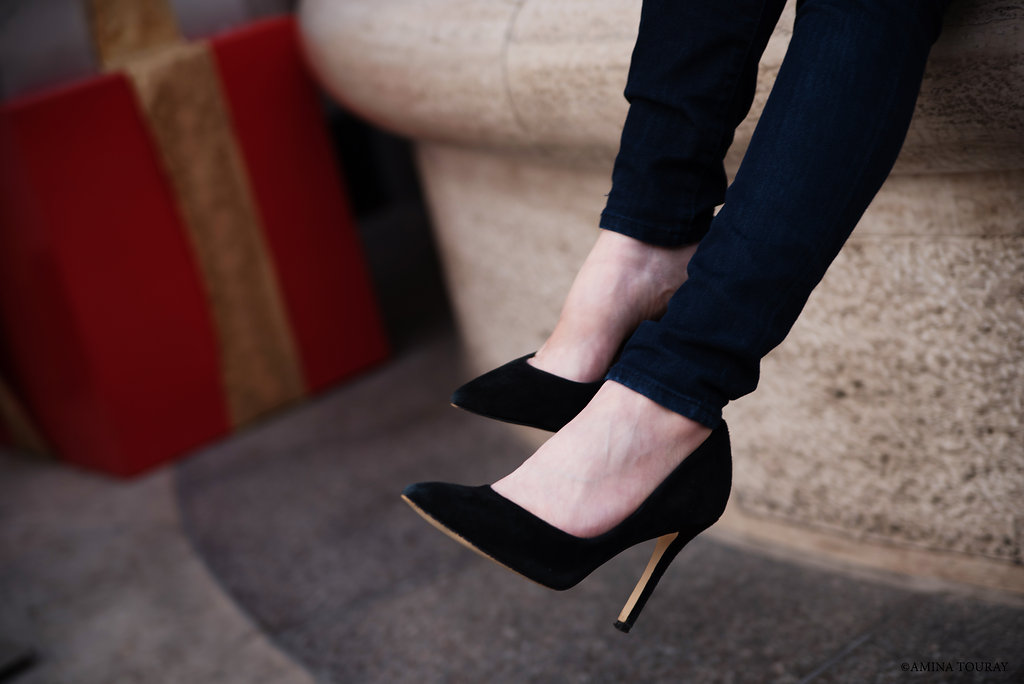 Shop my look: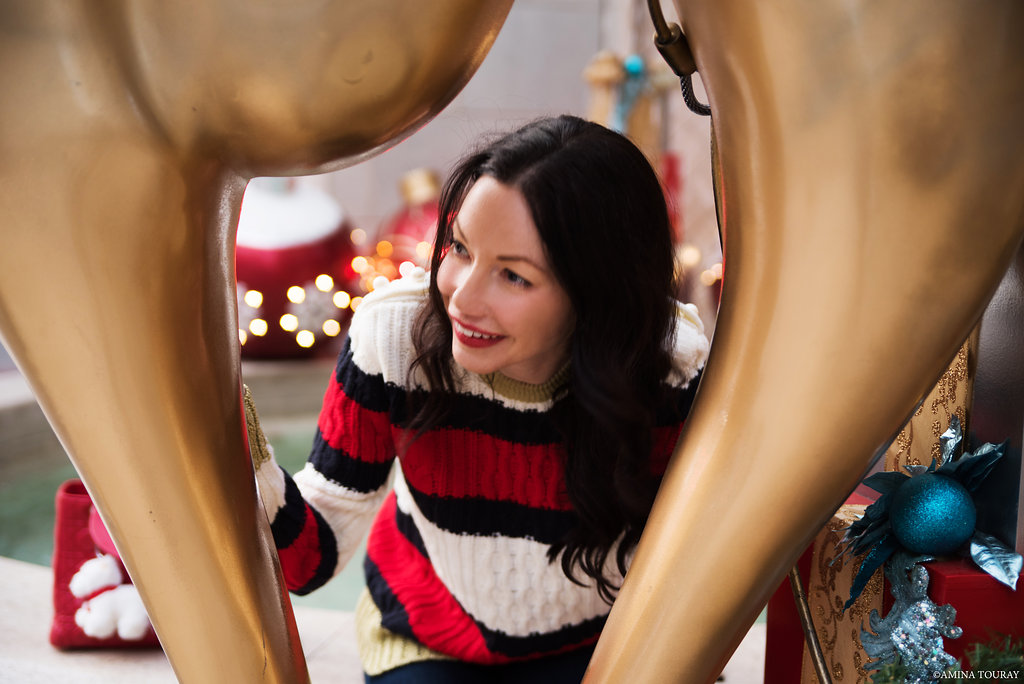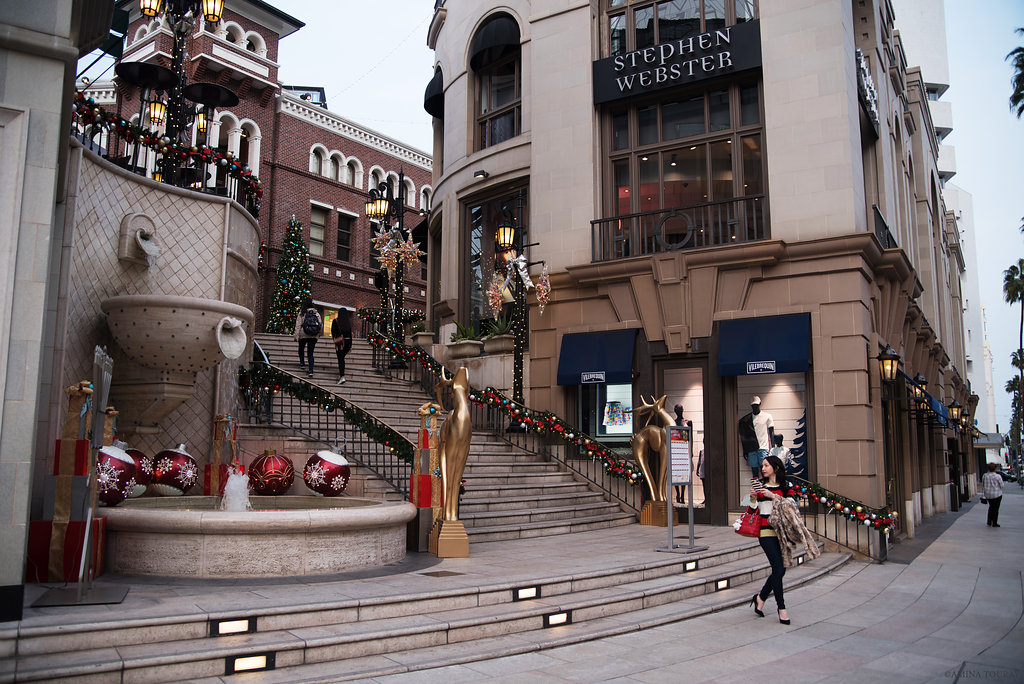 Wishing you a very merry afternoon!
Photos by Amina Touray.
Thank you so much for reading!
xoxo,
Lisa
Let's Connect!