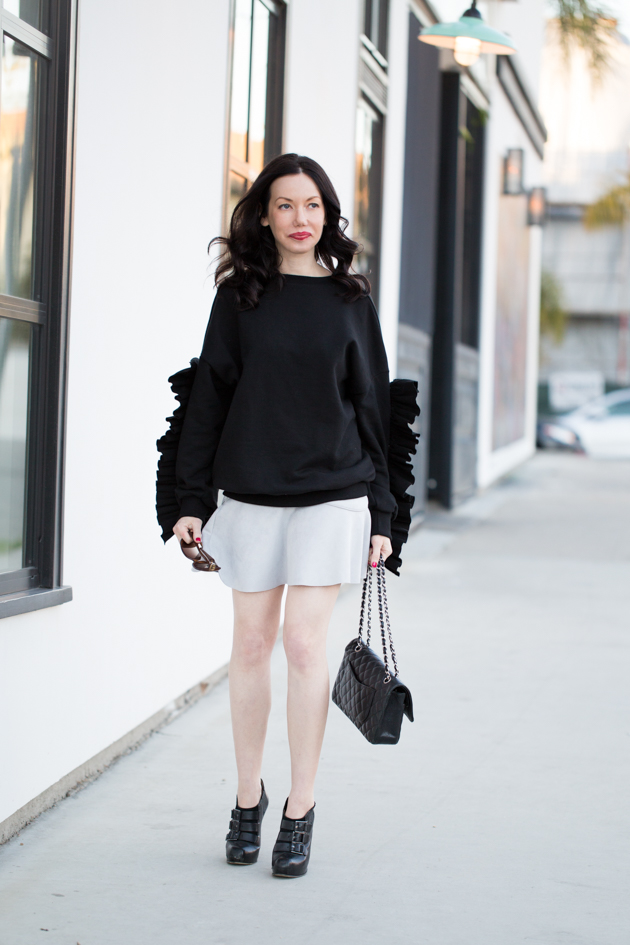 Happy Wednesday! How is your week going so far? Mo and I took these photos last Thursday in Venice Beach and can I tell you how obsessed I am with this Storets ruffled sweater?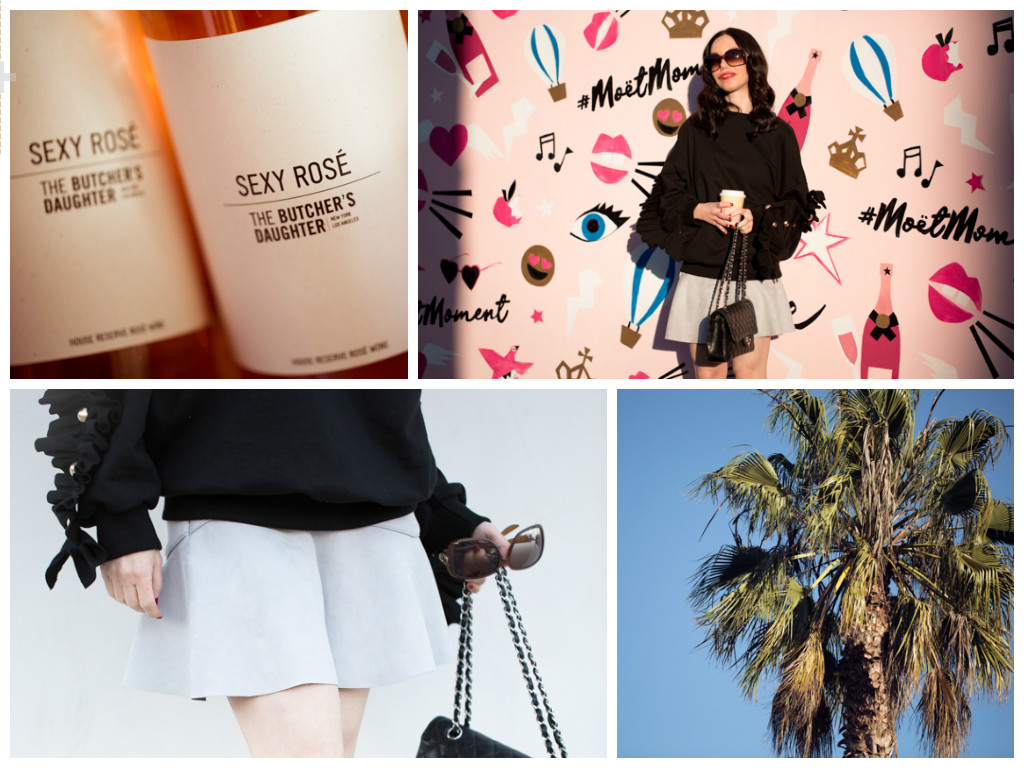 It ended up getting V windy and chilly while we were shooting, so we stopped into The Butcher's Daughter for some tea. We didn't have much time for food and drink, but we did notice this Sexy Rose'.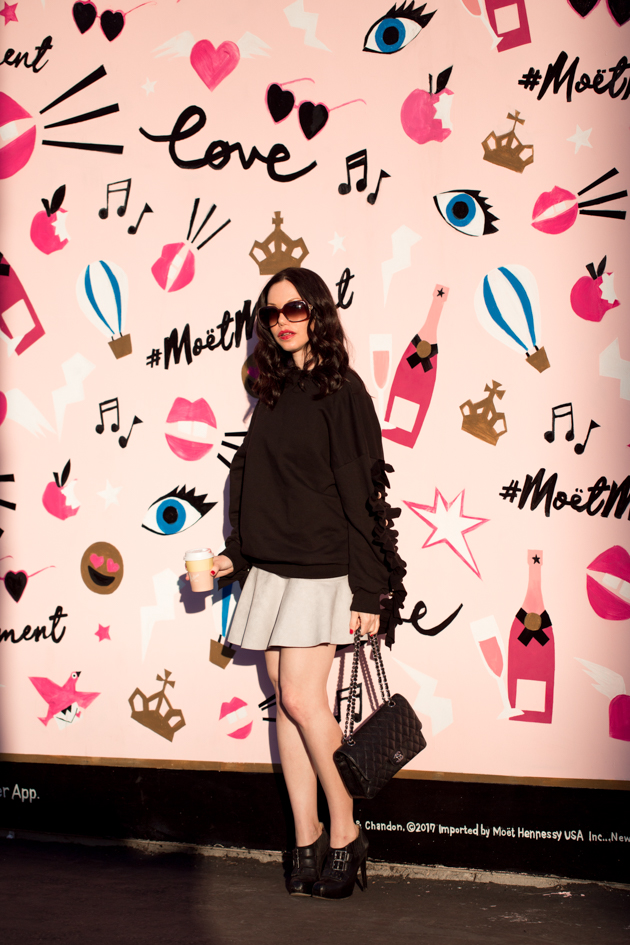 We made our way down the street and ran into Abbot Kinney's newest photo op, the #moetmoment wall. First of all, how pretty is this wall? It's no wonder that all the bloggers and tourists are lining up to take pictures. And second of all, the wall is covered with pink champagne! Is the universe trying to tell me something? I think it's a sign! 🙂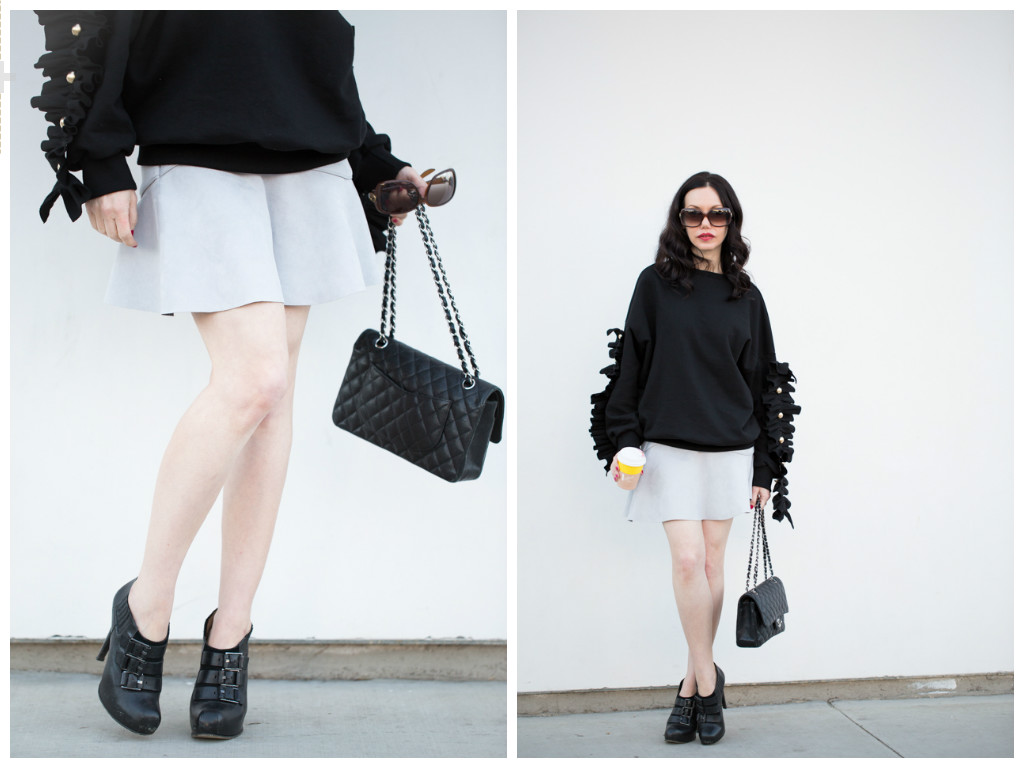 After Mo and I finished our shoot, I went to grab a quick dinner, before making my way to Playa Studios for the Joiful App's launch party. Such a fun night hosted by Heidi Nazarudin and The Blogger Babes, and I can't wait to tell you more about Joiful, which is a new app featuring on demand spa services that come directly to your door. I'll be trying out the app soon, so be sure to check back for all the deets.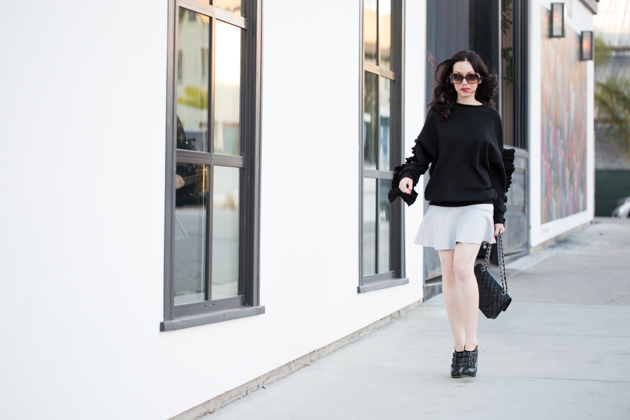 But anyway, back to my story. I already mentioned that The Blogger Babes threw an awesome party, so you can bet the drinks were flowing. And yup, you guessed it… those drinks included Rose'!!! So now, I was really ready for a drink, but I had two little problems. First, I drove myself to this event, so champagne and wine weren't an option and second, I've been trying to cut back on alcohol (and just have a drink or two on the weekend) and this was only a Thursday. Anyway, I did get a ton of compliments on this gorgeous Storets ruffled sweater, so I guess if I couldn't have Rose', sweater praise would have to suffice.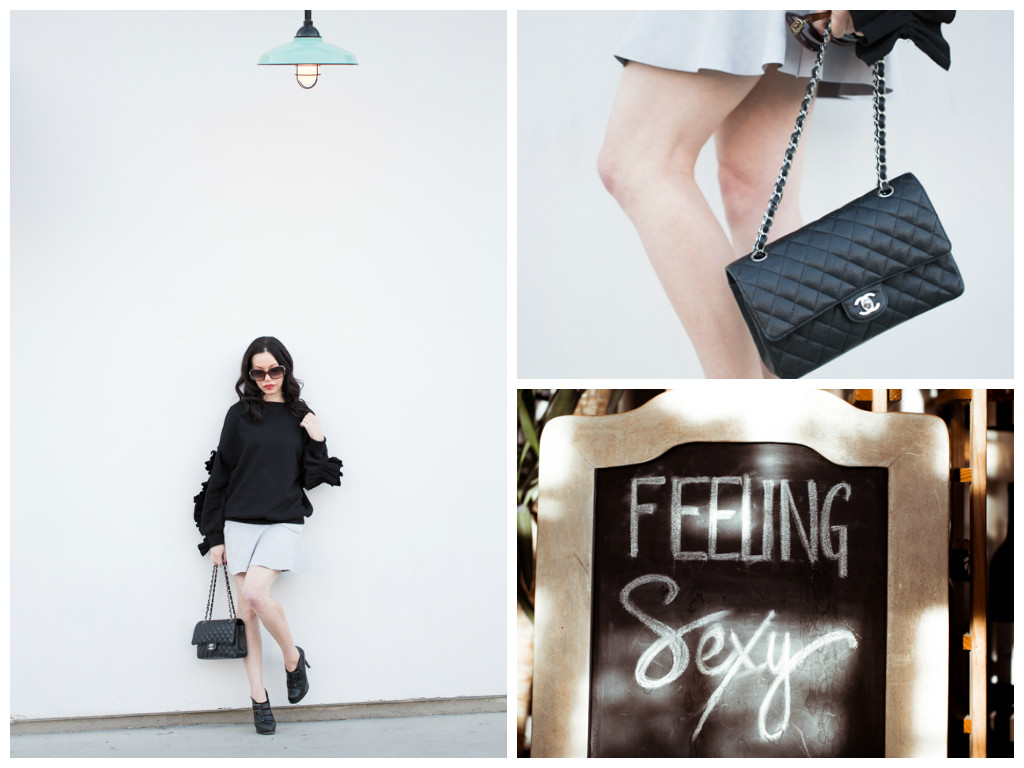 I arrived home from a dry, yet delightful evening and was excited to open my gift bag from the event. I emptied the contents and discovered a luxurious spa bathrobe, nail polish, a face mask, a very generous gift card to try the Joiful App, a few additional beauty products and wait for it… A single serving bottle of Rose'! Okay seriously, if this wasn't a sign to have a drink I don't know what is. And Thursday at 11 pm is technically the weekend right? So I did what any other woman would do, I had my Rose' and drank it too! A perfect end to a night whose hashtag was #bejoiful!
Shop my Look: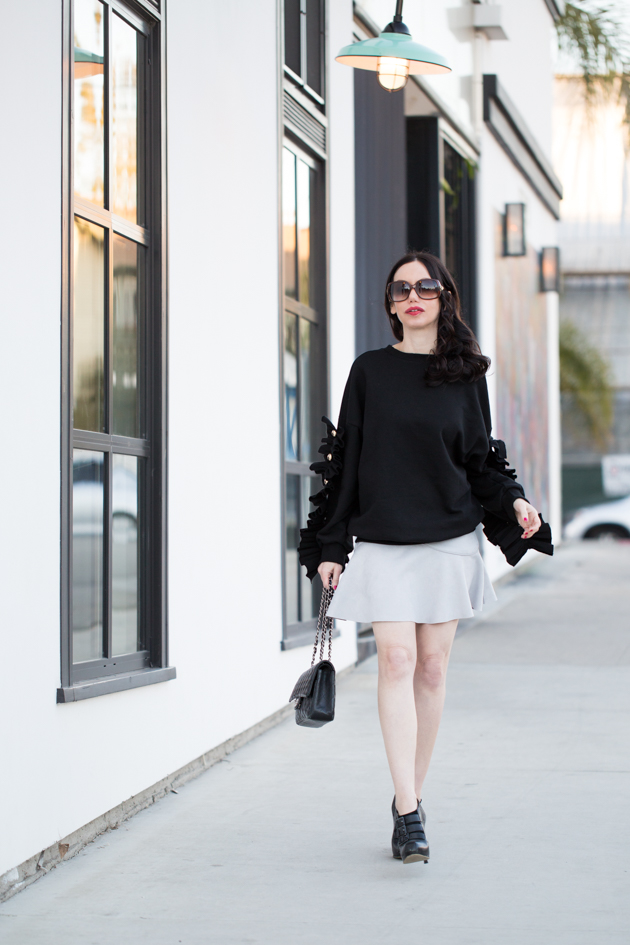 Storets
sweater
/ StyleWe
skirt
c/o / L.A.M.B. by Gwen Stefani booties (similar
here
and
here
) / Chanel
bag
(affordable options
here
and
here
) / Gucci oversized sunglasses (similar
here
).
Thank you so much for stopping by!
xoxo,
Lisa
Let's Connect!
Follow my blog with Bloglovin