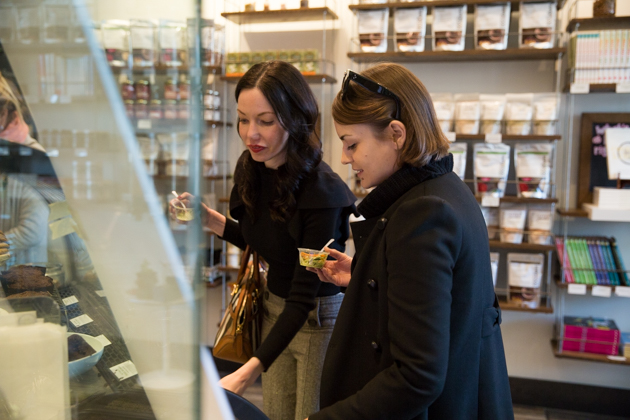 Happy Monday! Like most Americans, I started this year off with a renewed goal of healthy eating and just being more mindful of what I put into my body. If you've been following along for awhile, you probably already know that I am generally committed to a healthy lifestyle, complete with a gluten-free, organic and nutrient-dense diet, but also including a few treats here and there. I discovered Beaming Organic Superfood Cafe almost a year ago now, and love to stop in for a delicious dose of nutrients whenever I am lucky enough to be near one of their six Southern California locations. A few weeks ago I invited my friend Mia, to join Mo and me, at Beaming's Santa Monica location for a late afternoon bite.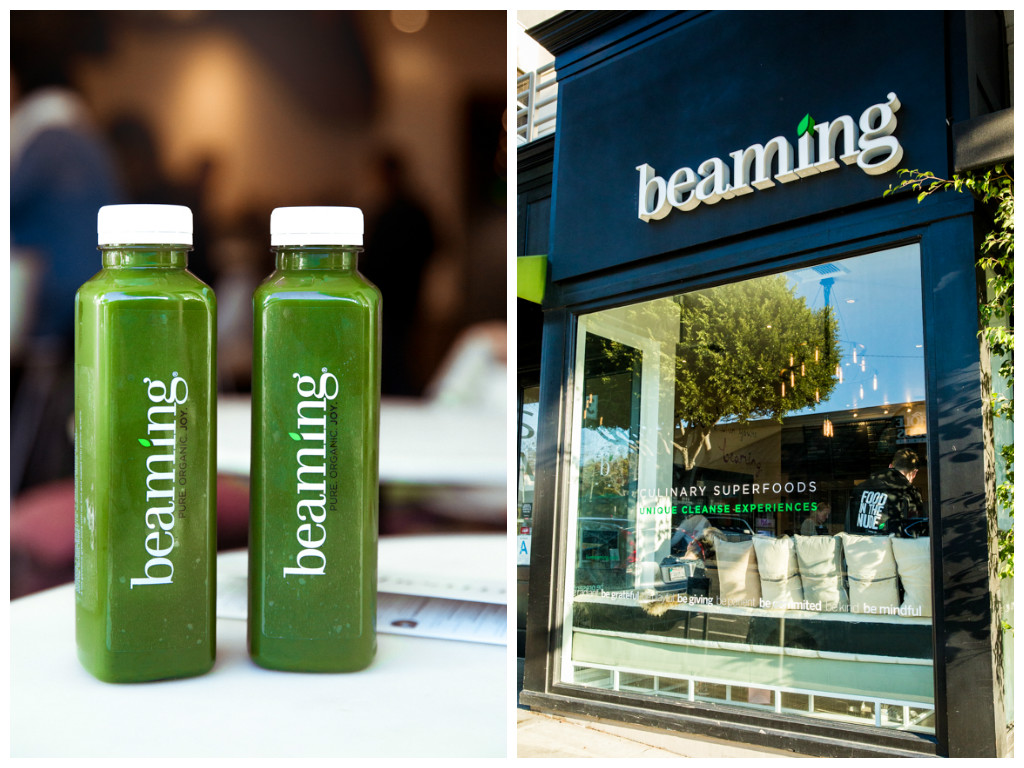 Organic entrepreneur, Lisa Odenweller, opened Beaming's first location in Del Mar, California in late 2012. Odenweller sources her plant-based cafe from local organic farmers. Her goal with Beaming's menu was "to incorporate all of these amazing Superfoods into a deliciously addictive experience that the whole family could enjoy."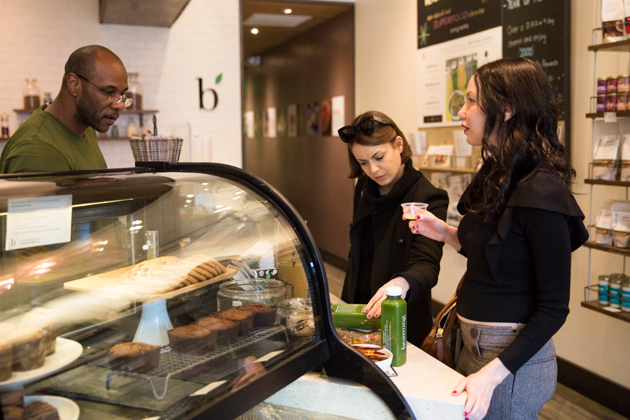 We poured over the menu and tried a few samples.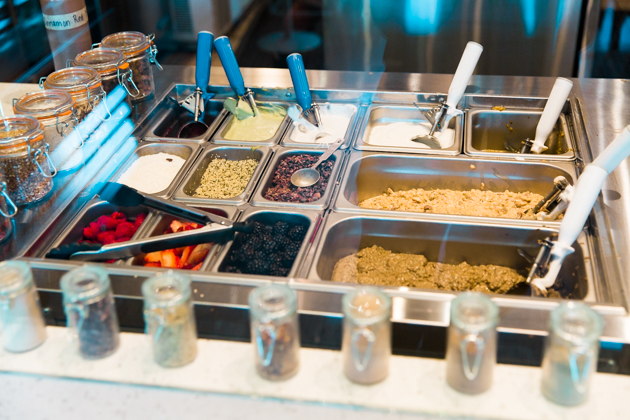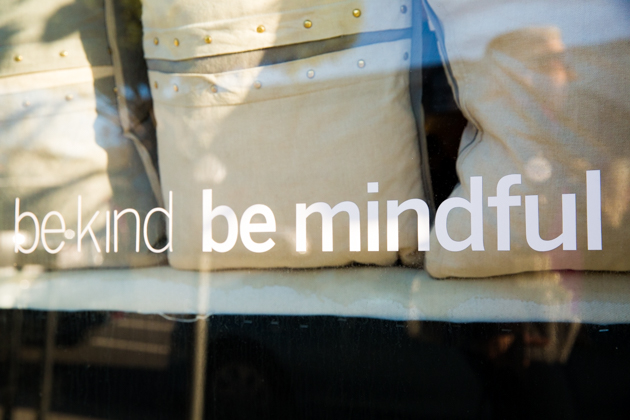 Beaming's mission is to inspire and empower people of all ages to experience greater health, happiness and vitality through the power of nutritious plant-based foods that taste amazing.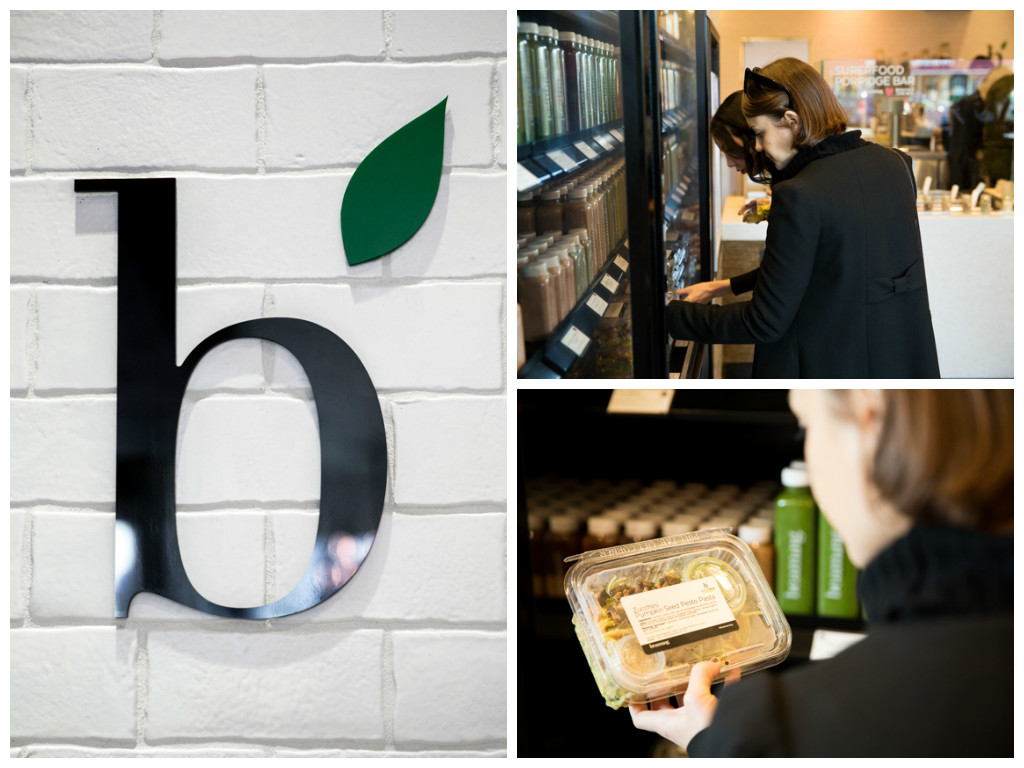 The menu offers a mix of Cold Pressed Juices, Smoothies and Elixirs, a Superfood Porridge Bar, Salads, Baked Goods and Entrees. The entire menu is gluten and dairy free!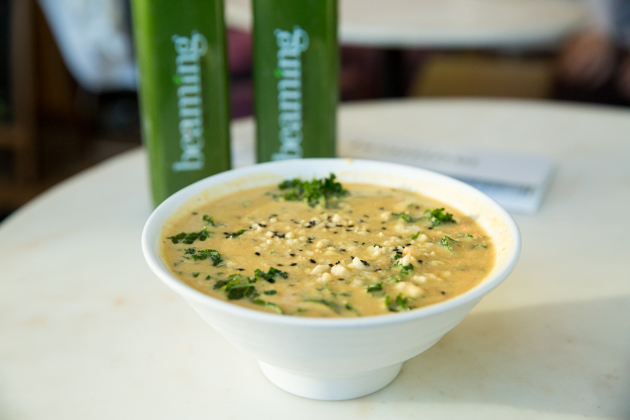 I finally decided on this Quinoa, Kale and Soup Bowl. So nutritious, warm and yummy, which was perfect for the chilly day we were having.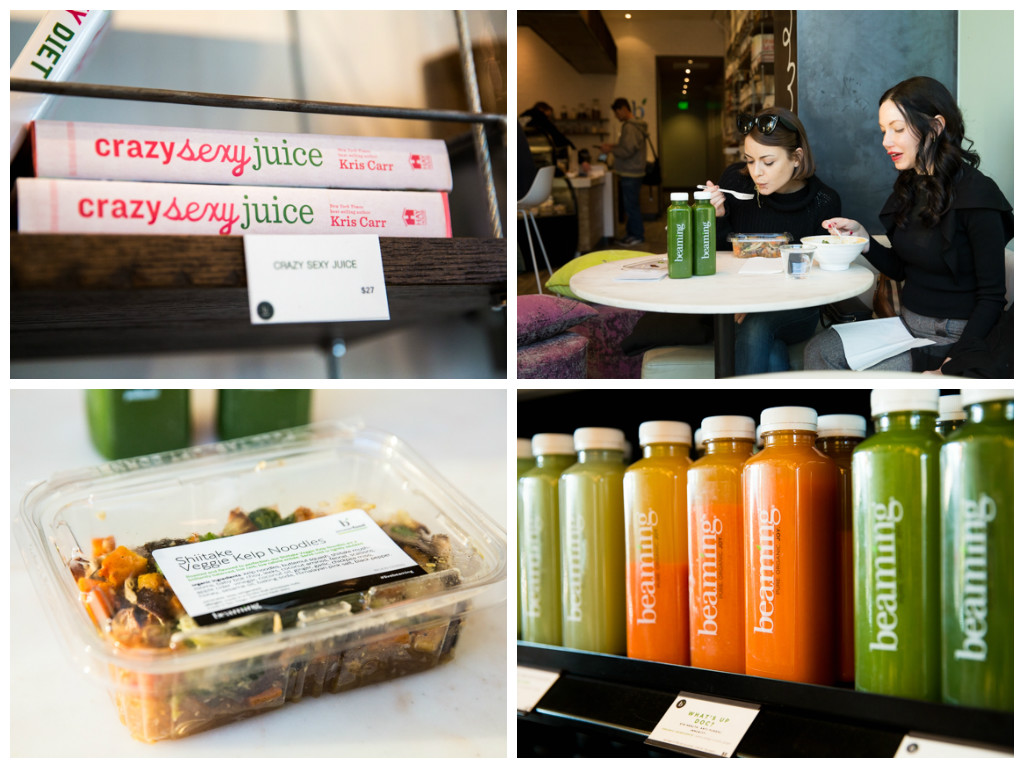 Mia had the Shiitake Veggie Kelp Noodles. I brought home juice and a yummy gluten-free Superfood Banana Chocolate Chip Bread for the next morning. So addicting and I can't wait to go back. If you are reading this post Beaming Superfood Organic Cafe, please open a location in Manhattan Beach!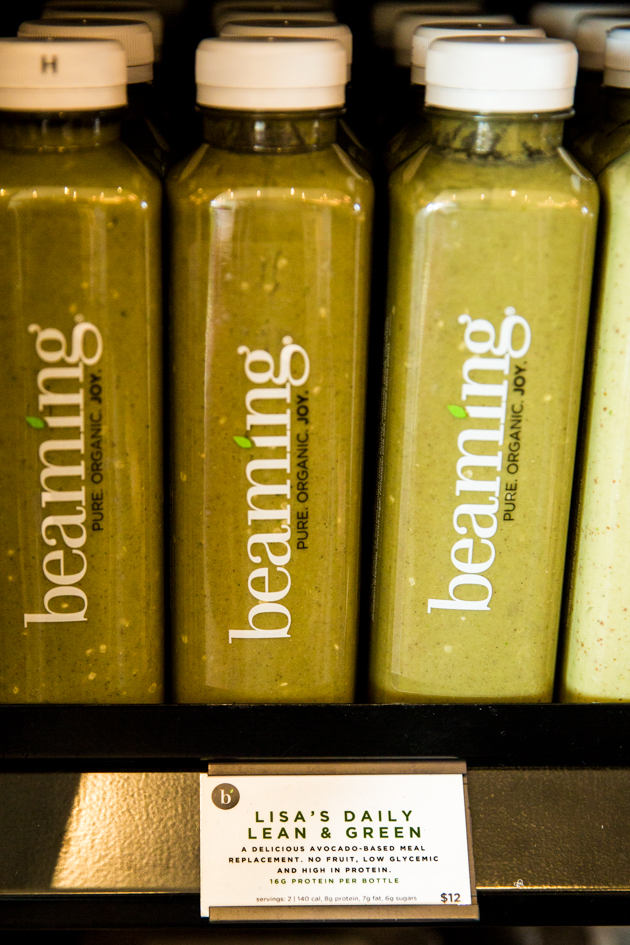 They named a drink after me!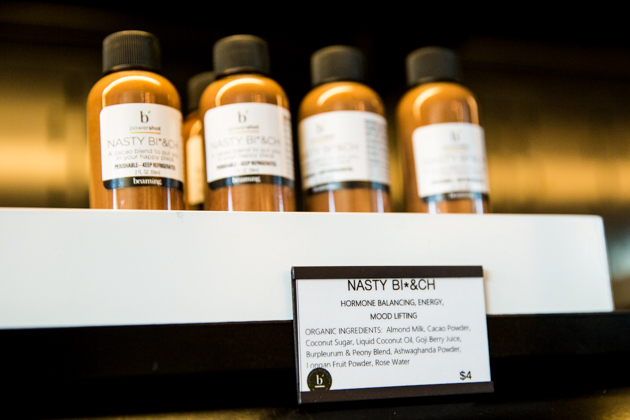 Although, some days this one might be more accurate. 🙂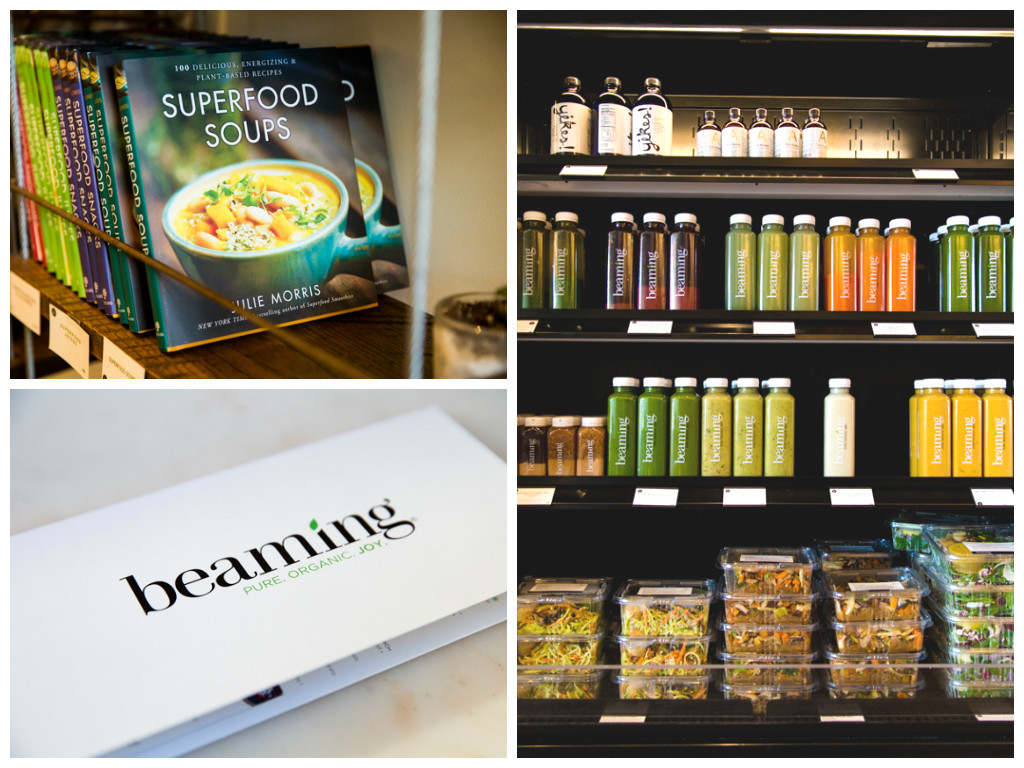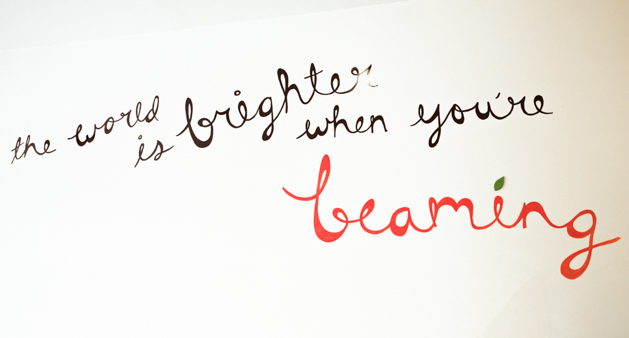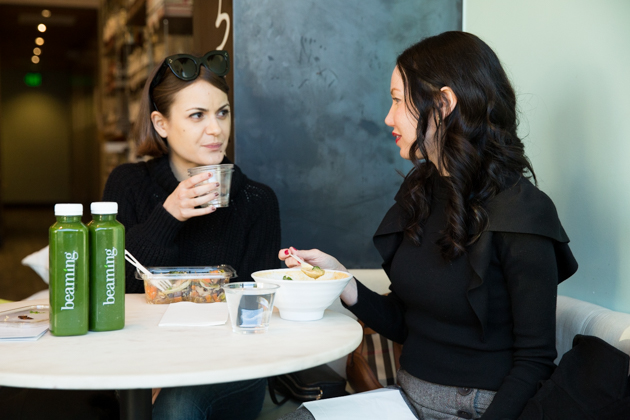 You can visit Beaming at 1426 Montana Ave. in Santa Monica.  Visit Beaming's website for additional locations including West Hollywood, Brentwood, La Jolla, La Costa and Del Mar.
Photos by Mo Summers.
Thank you so much for stopping by!
xoxo,
Lisa
Let's Connect!