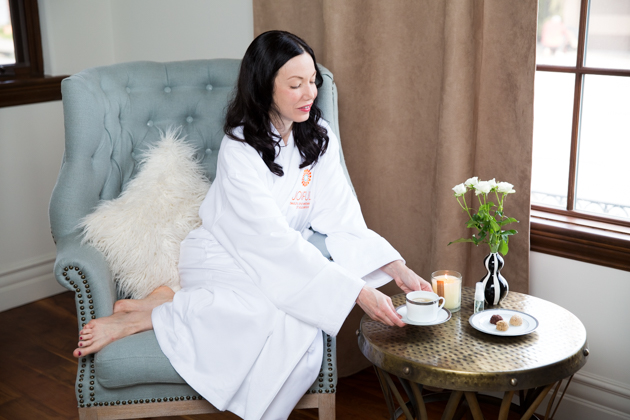 Let's face it… living in our non-stop, 24-7 information society that is 2017 can be #stressful. Between keeping up with work or school, friends and family, pets, housework, hobbies and constant updates from news and social media, it can be a little challenging to wind down sometimes.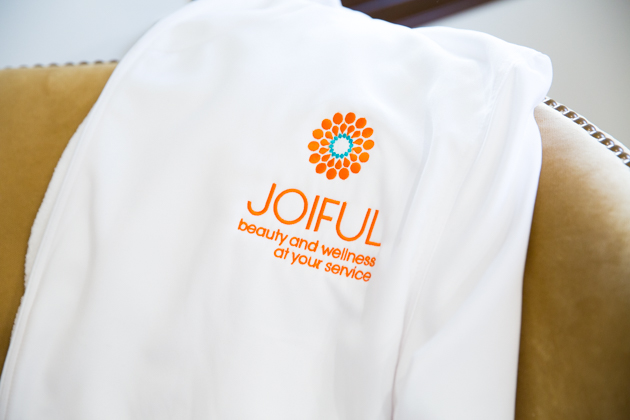 Even with the best intentions (or a gift certificate) to make a much needed spa date, sometimes it's too easy to convince yourself that you are too busy to get a massage. I for one, tend to wait until I am in so much pain that I can't manage to get any work done, before finally calling to book an appointment. That is until I was introduced to the Joiful App!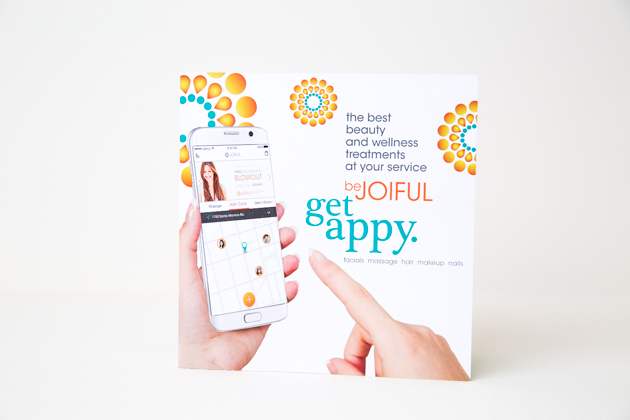 Imagine an app where the spa comes directly to you and you will at once understand why it's called the Joiful App. Simply download the app to your phone and pick your service for a 24/7 spa experience that comes directly to your doorstep.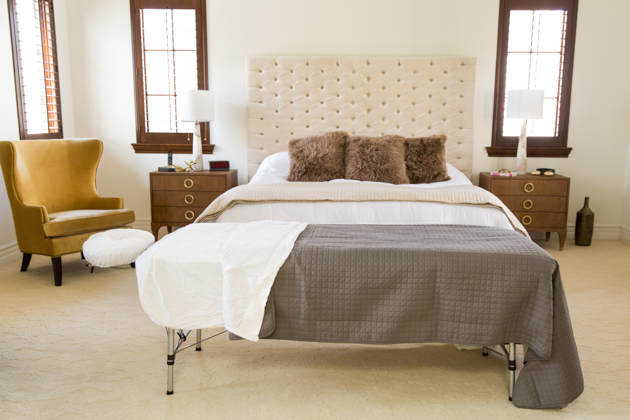 For my spa day at home with Joiful app, my bedroom was turned into a private retreat. My therapist arrived and set up her table, closed the blinds and put on some relaxing music.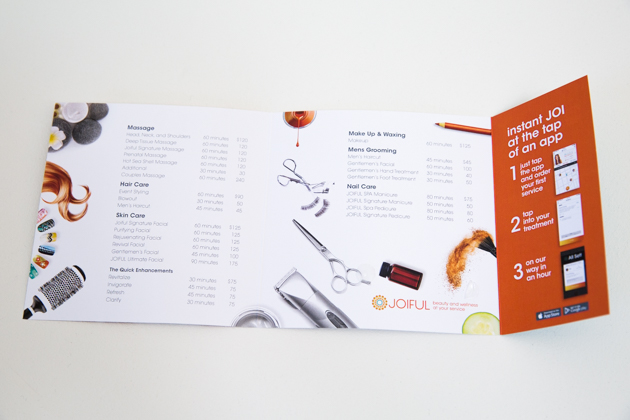 The Joiful App's services include massage therapy, nail care, skin care, hair care, make up, waxing and men's grooming.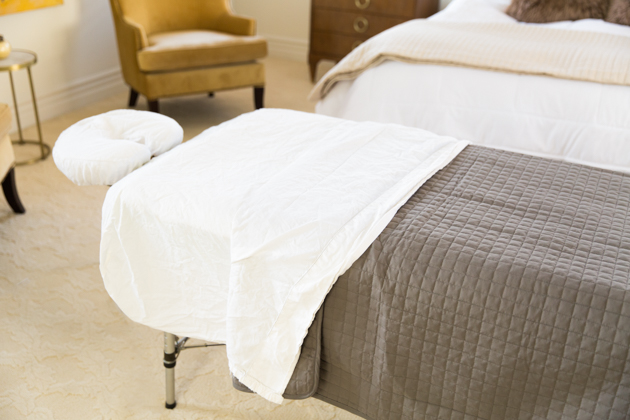 Since I'm pretty much a constant stress case lately and spend way too many hours sitting behind my computer screen, I opted for a deep tissue massage. My therapist arrived for our appointment, complete with a heated massage table and essential oils. Fyi, the heated massage table is an extra touch, so if you're in the Los Angeles/South Bay area, be sure to request Amy from Marina Del Rey who is a fabulous masseuse.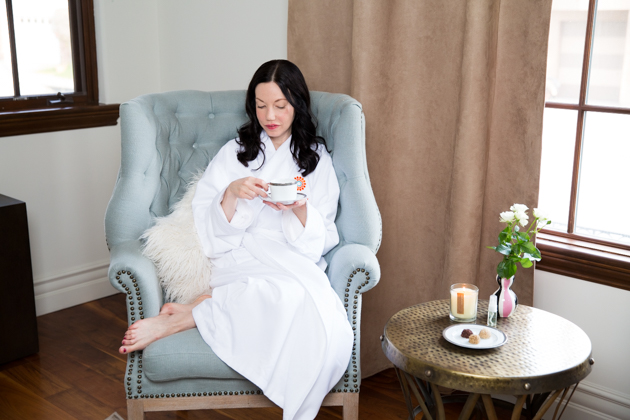 Since the Joiful App comes directly to your home, you can use the time you would normally spend traveling to the spa to relax in the comfort of your own home.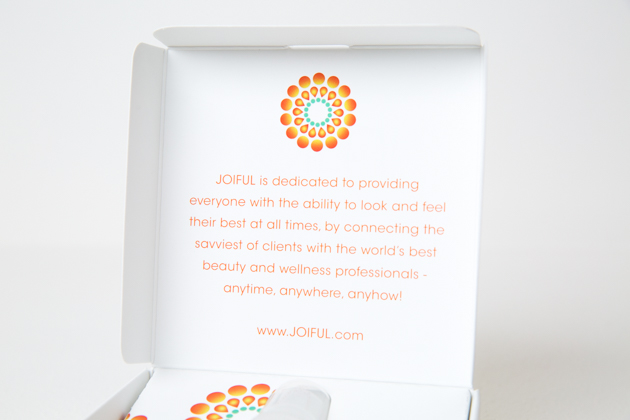 You can currently use code JOIFUL50 when booking to buy one service and get your next service free! Which service do you want to try first?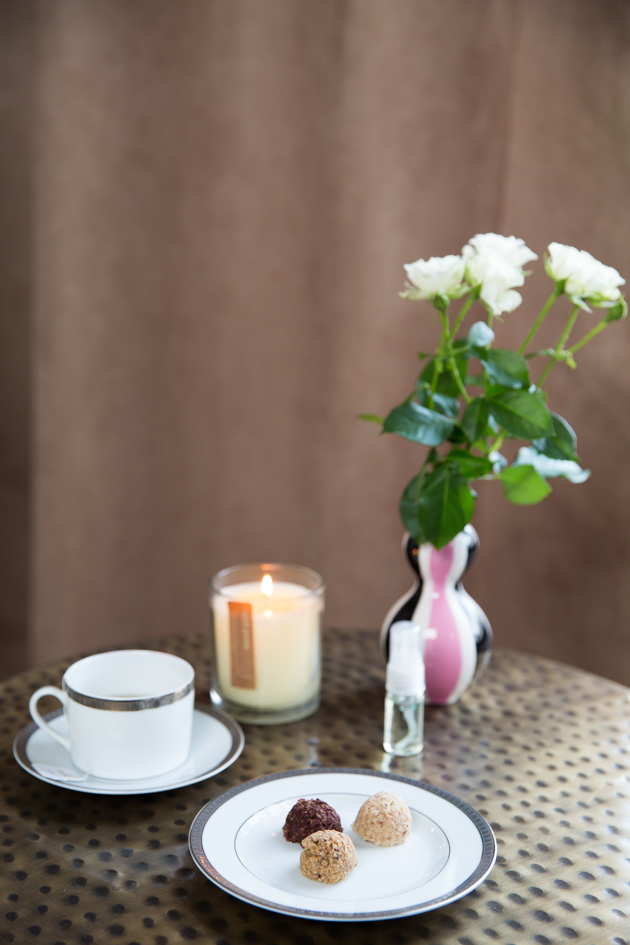 Light a candle and pour a cup of detox tea, while cuddled up in a comfy robe. No need to worry about traffic.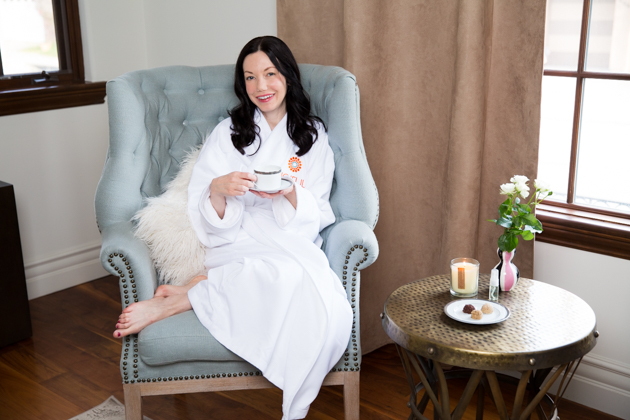 What do you think? Would you schedule a spa day at home with the Joiful App?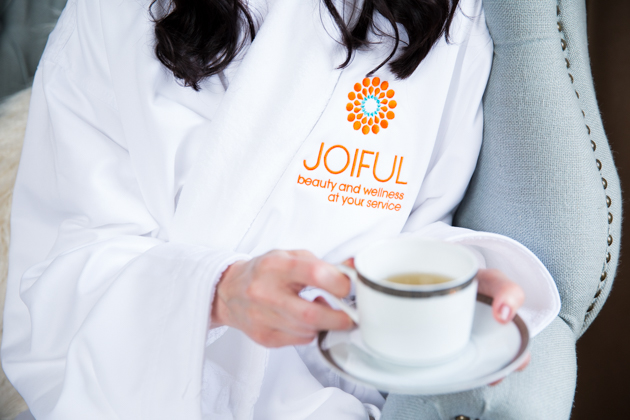 You can download the Joiful App on your iphone or Android by using the link
here
. Services are currently available on demand through the app, but just email the Joiful concierge if you want to schedule in advance like I did.
Thank you so much for reading!
xoxo,
Lisa
Let's Connect!