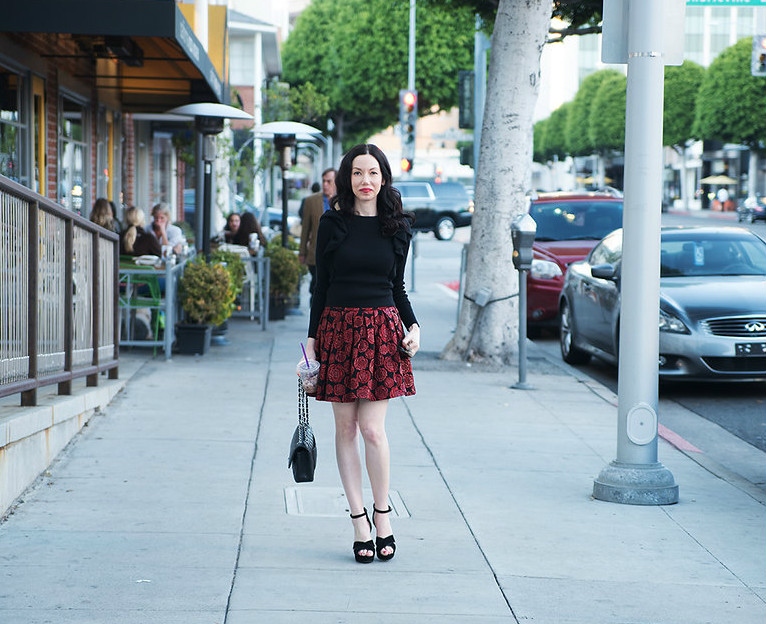 Happy Weekend! Just a quick post today as I am home with a cold that I caught from the hubby. Ah, the pain and suffering of marriage. I'm pretty sure I will be taking it easy this weekend with soup and Netflix, so please let me know if you have any recommendations.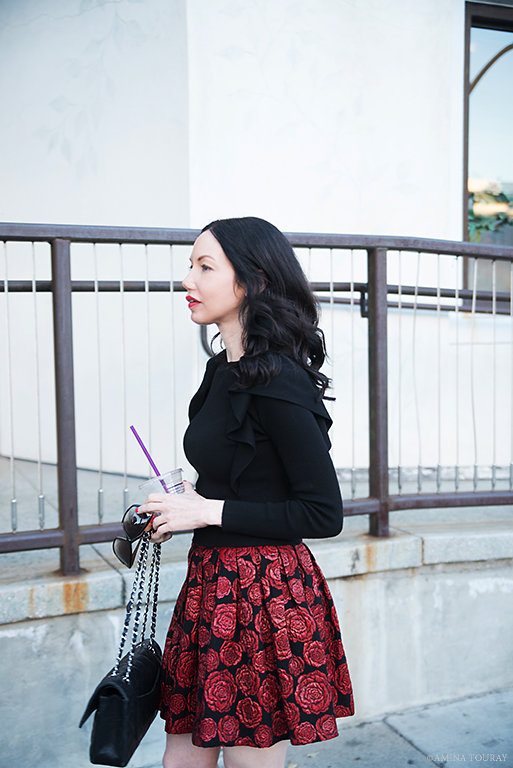 This is an outfit I threw together for a dinner date a few weeks ago and loved how it came together so I wanted to share it here on the blog.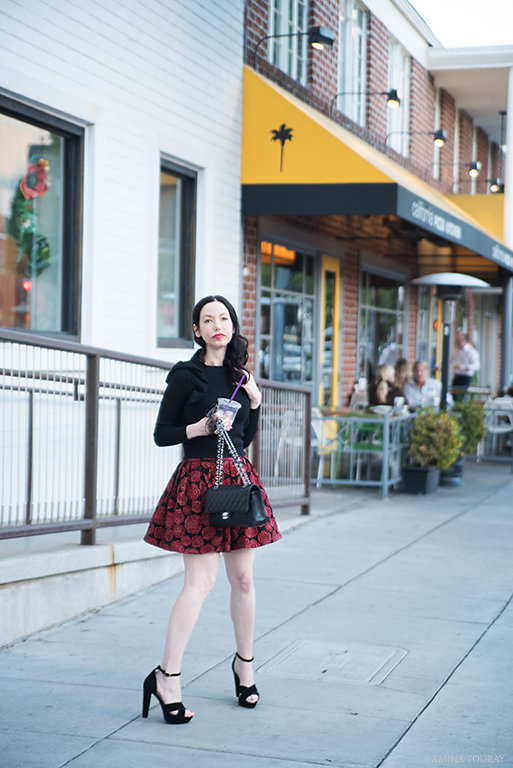 I've actually had this skirt for awhile and I love finding new ways to style older pieces in my closet. Especially with such a gorgeous piece like this Alice & Olivia skirt.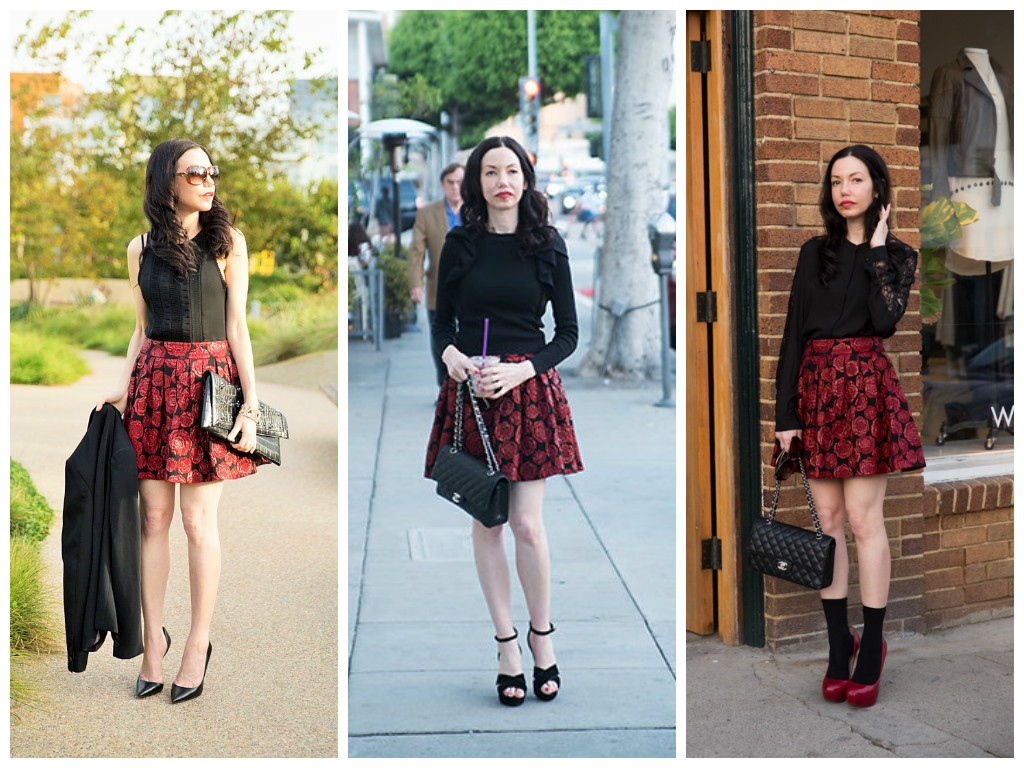 So here you have it: one skirt, three ways. As you can see, I kept the color palette simple for each of these looks, accentuating the red and black floral pattern with different textures (lace, ruffles, leather). This way I was able to draw attention to the skirt, rather than distract from it with multiple colors. You can view the full posts for the previous looks here and here.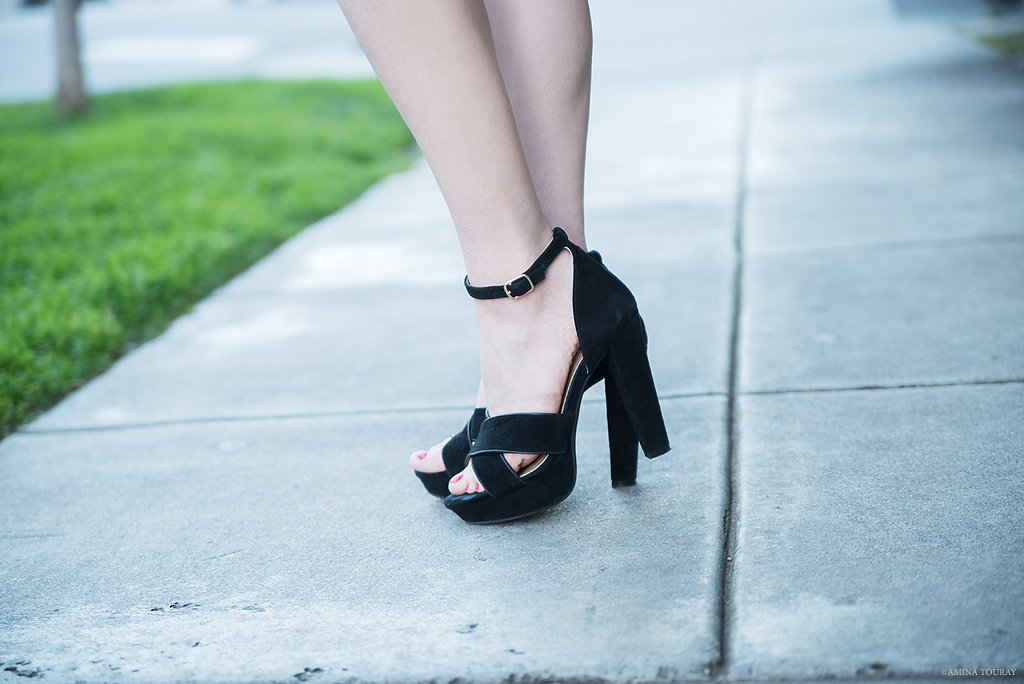 Shop my look: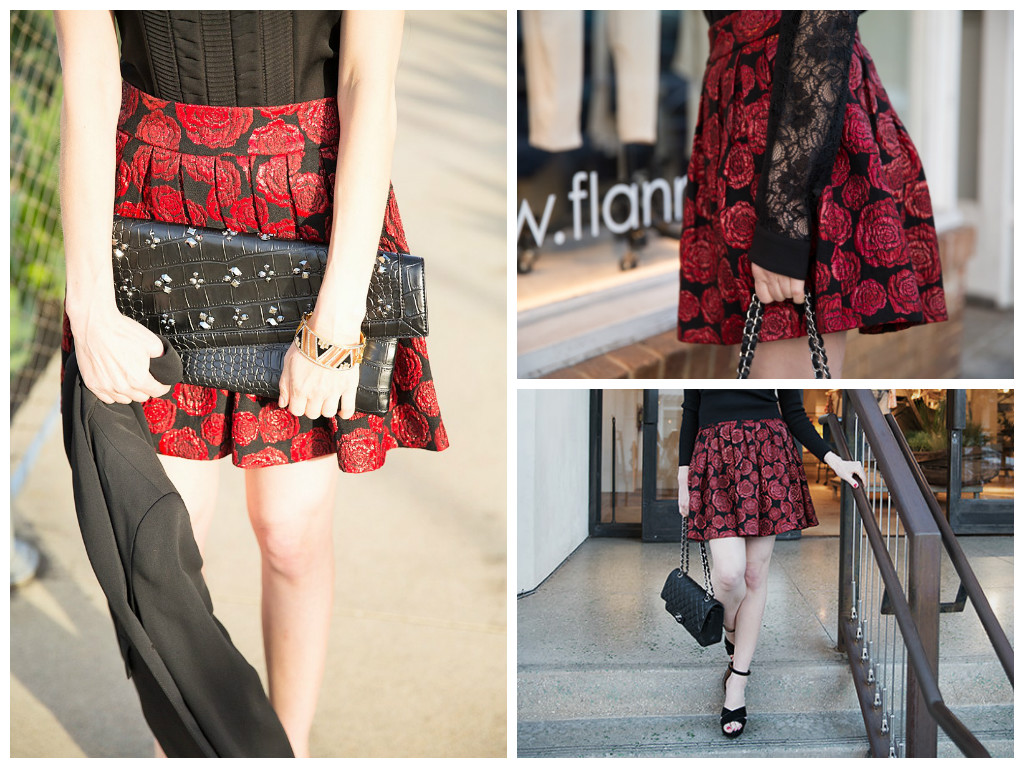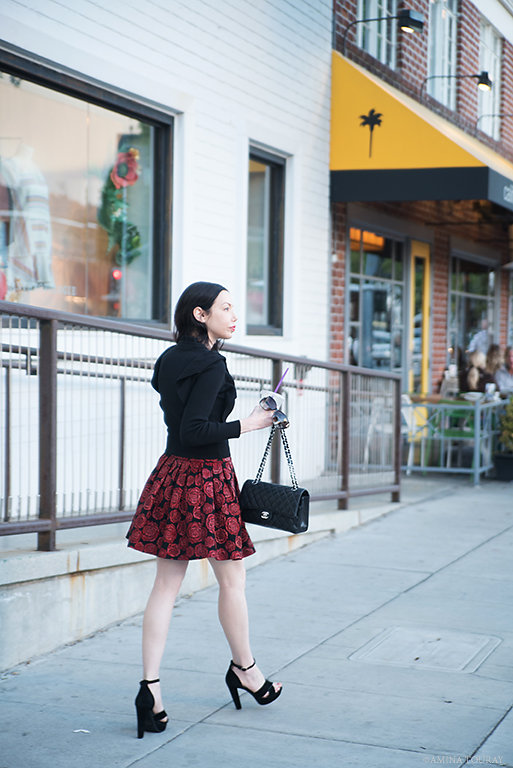 Photos by Amina Touray.
Thank you so much for stopping by!
xoxo,
Lisa
Let's Connect!