Happy Memorial Day! I hope you are having a wonderful weekend with your loved ones! A special thank you to those who have served or whose families have served in our military!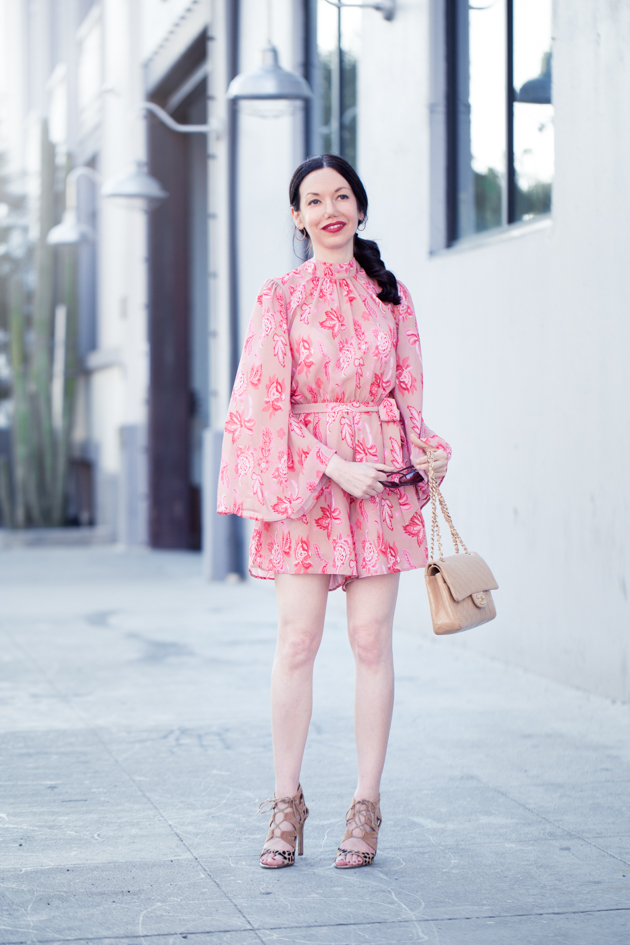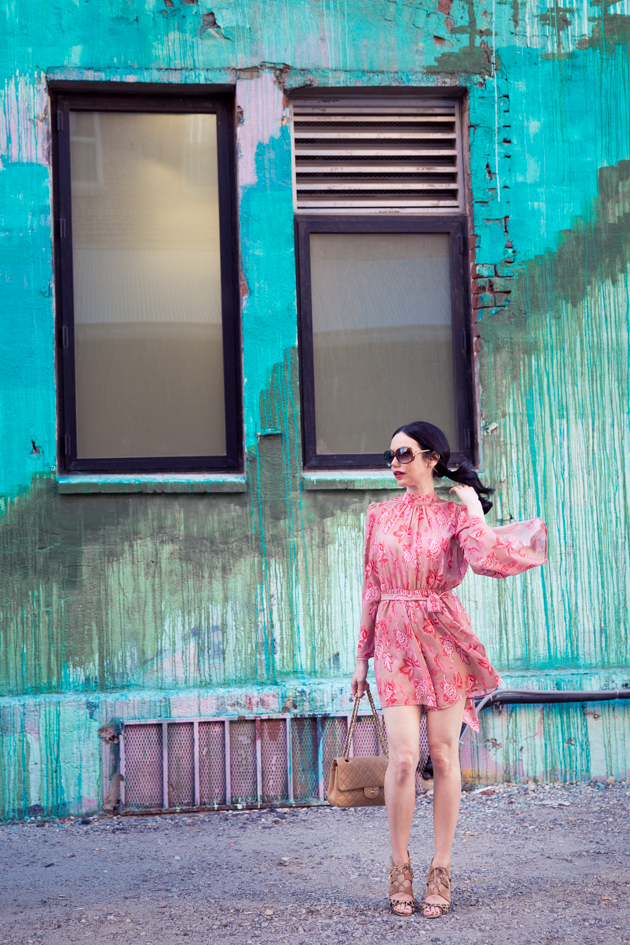 Also my apologies for the lack of recent posts. I spent the past week at the Digital Hollywood conference held at the beautiful Skirbal Center in Los Angeles. My mind is still spinning from the panels I attended on topics including VR, AR, AI, OTT content, meta data and equity based crowd sourcing. I'm still trying to process and absorb all of the exciting new ideas I was introduced to. I attended the conference for the first time three years ago and I must say I was amazed at how much more made sense to me this time around after three plus years of blogging. My other surprise was how many of the people I met were just as interested in learning about what bloggers do, as I was interested in what they do. Each night I came home equally stimulated and exhausted… on the final night I actually fell asleep at my desk before making my way up to bed. 🙂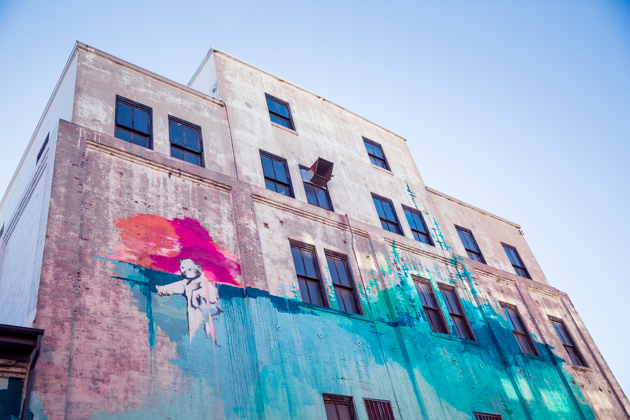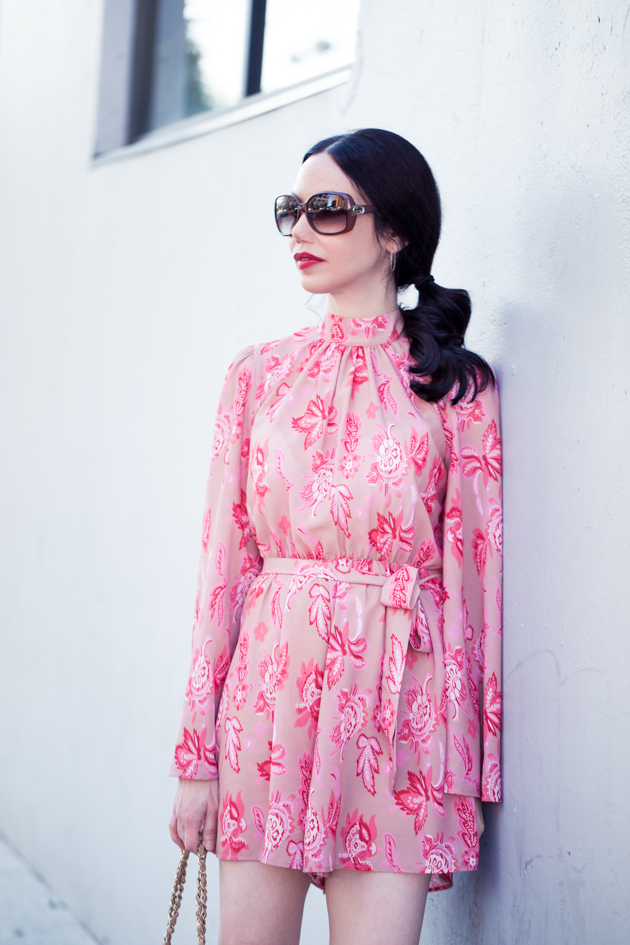 Now about this look… How gorgeous is this pastel romper from Metisu? I had a few people stop me on the street while we were shooting to admire it. It's such a lovely outfit for a brunch with the girls, an afternoon garden party or even a date night.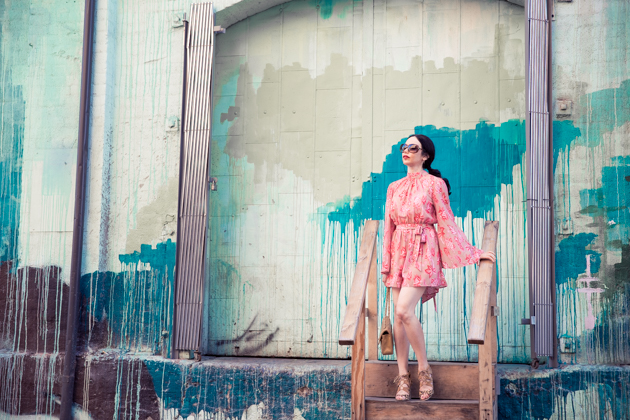 Mo and I shot these photos in Downtown LA and discovered these watercolored walls that were such a beautiful contrast to my pink romper. Not quite sure how these walls came to be, but sometimes even a decaying wall can create a moment of beauty.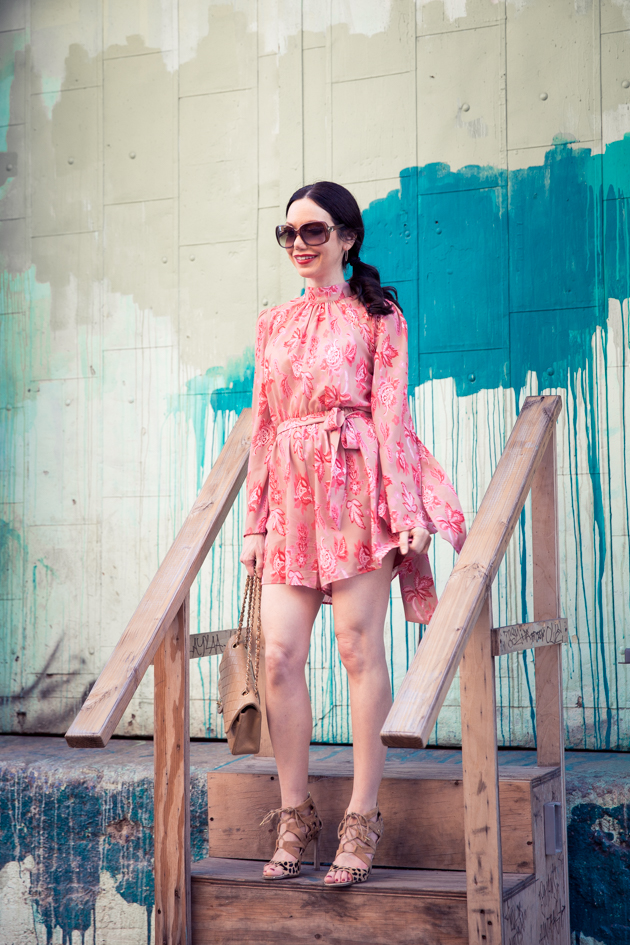 Shop my look: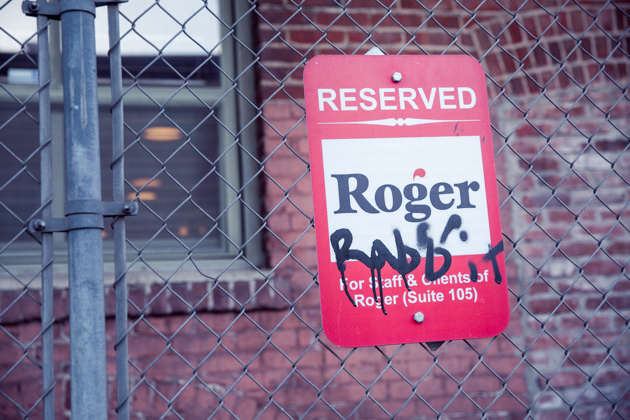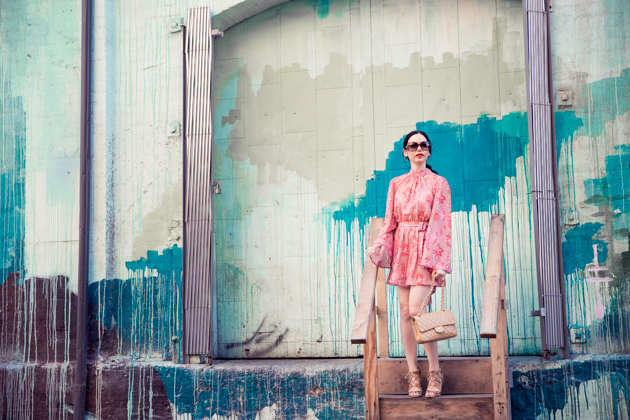 Thank you so much for reading!
xoxo,
Lisa
Let's Connect!