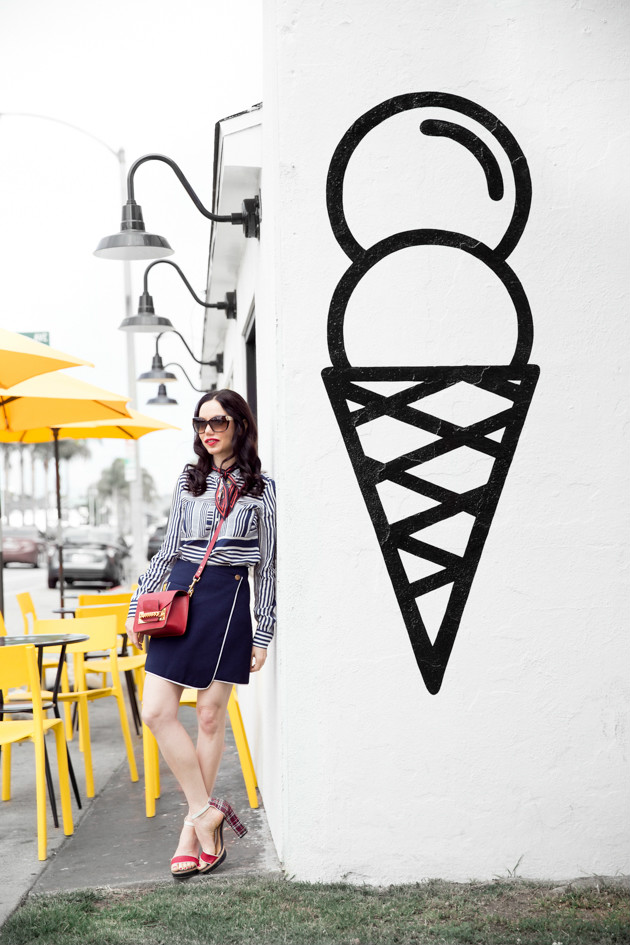 Happy Monday! I hope you had an amazing weekend and are refreshed for the new week ahead. It's hard to believe how fast this year is already flying by.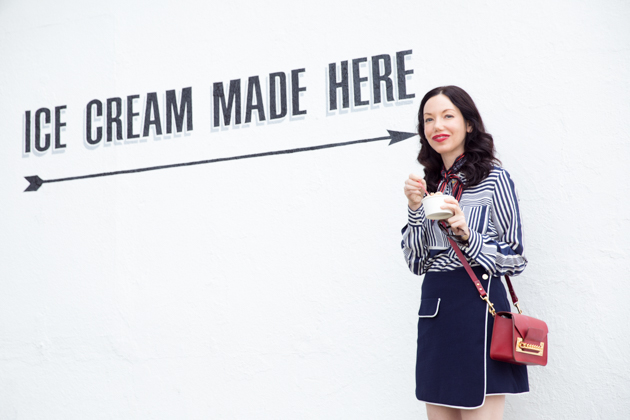 Memorial Day is just around the corner and that can only mean one thing… ice cream season! Is that an actual thing? If not it really should be.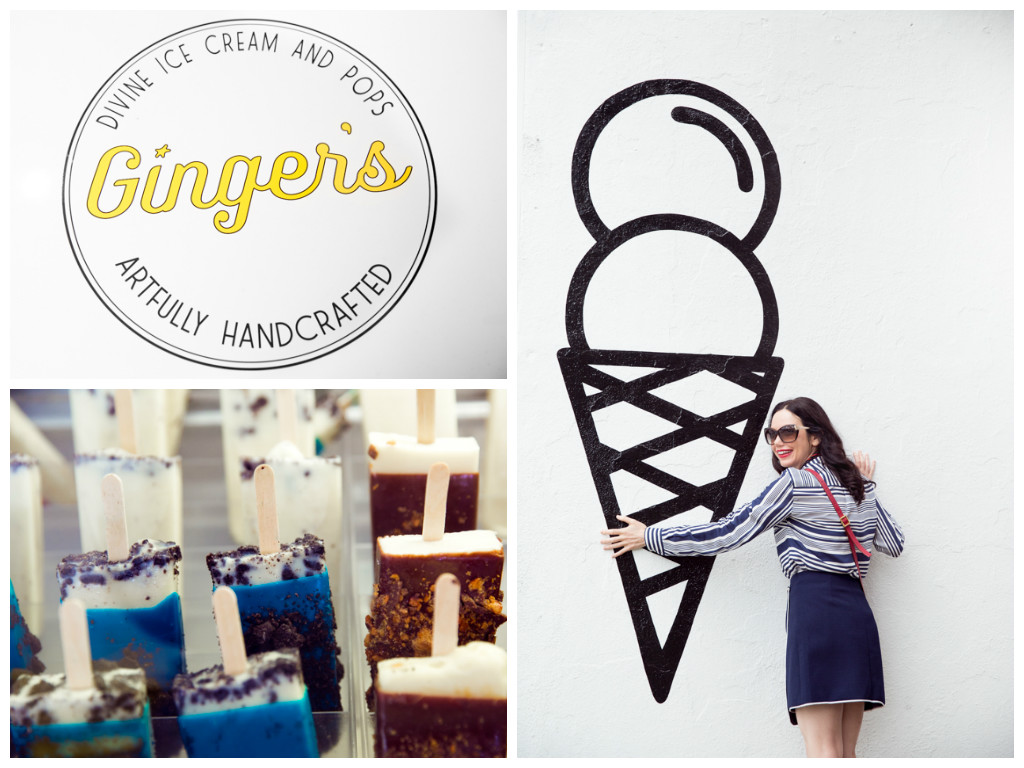 If you've been reading this blog for any length of time, you probably already know how much Mo and I love ice cream. So when Ginger's Divine Ice Creams came on to the scene, we knew it was time for another chapter of Mo and Lisa's Ice Cream Adventures…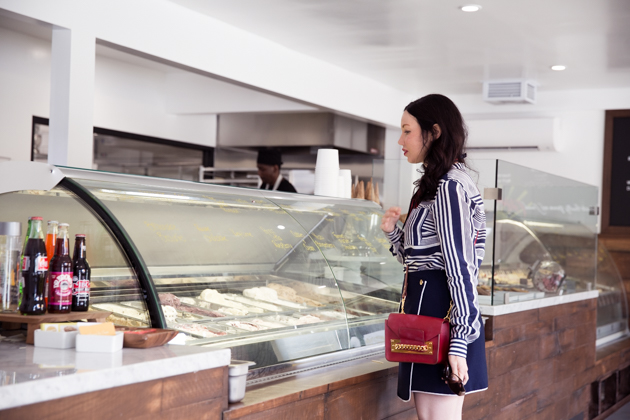 As you can see I take this very seriously.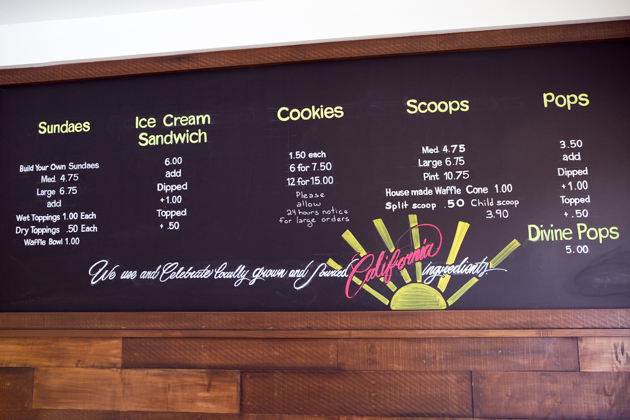 Decisions, decisions… And plenty of samples too!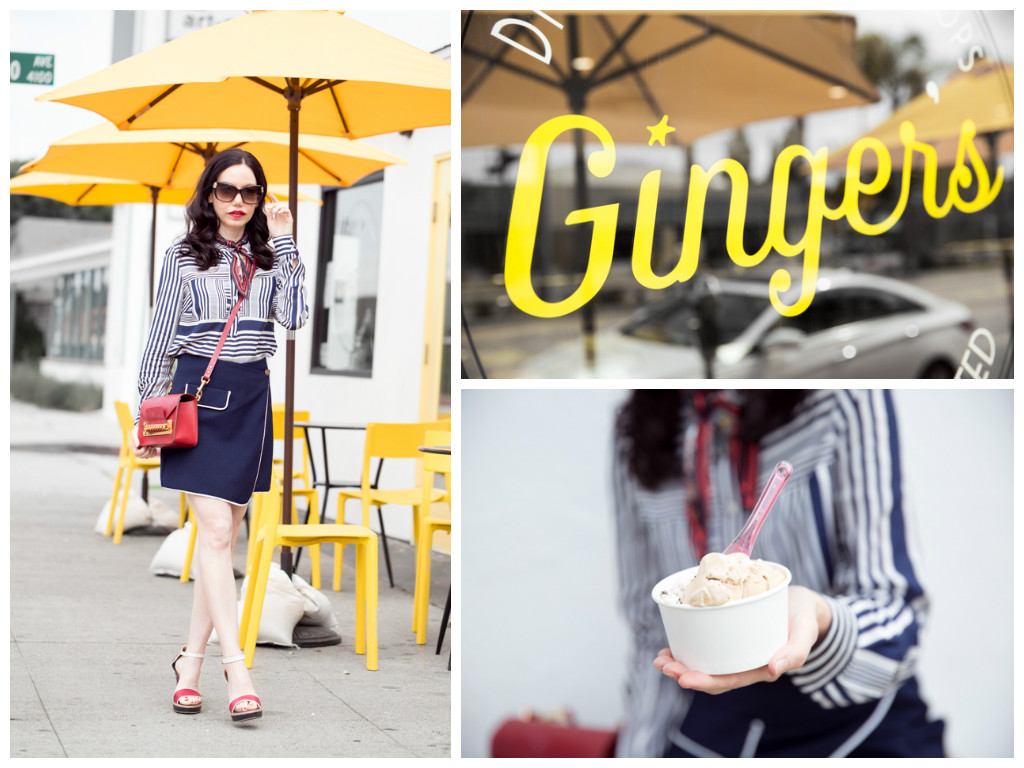 I ordered one scoop of Vietnamese Coffee and one of Mint Chocolate Chip. Mo had a Chocolate Covered Strawberry Ice Cream Pop. He said it was Divine!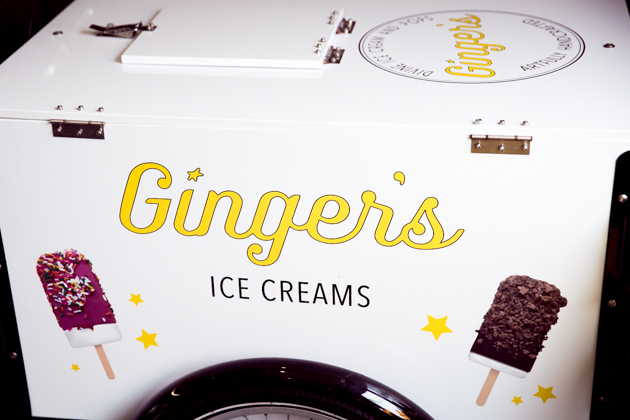 Ice cream tip of the day: visit mid day when it's not too busy… your ice cream server will be much more likely to offer you samples to your hearts content. And you won't annoy a line of people behind you waiting for their turn.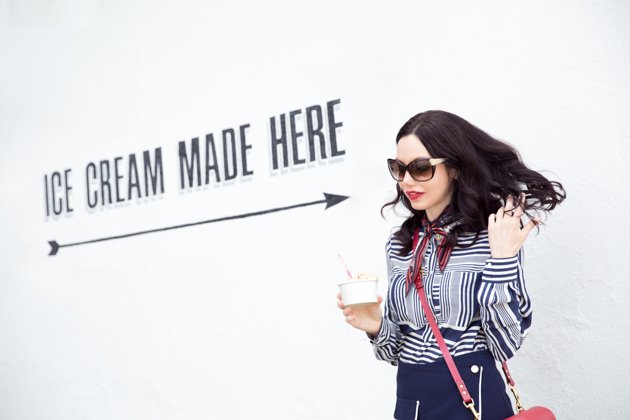 Mo thought the scarf around my neck made me look like a stewardess, but I really like the added pop of color. What do you think?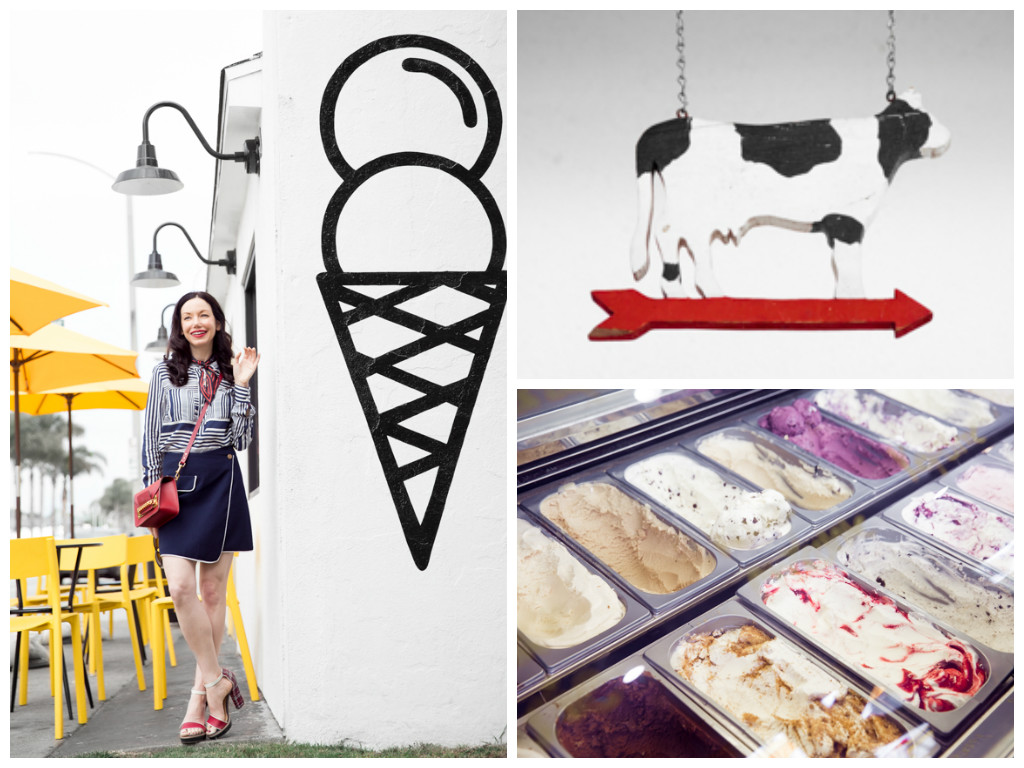 Tommy Hilfiger blouse (similar
here
, also love this one
here
) and sandals (similar
here
) / Storets skirt (in black
here
, similar
here
) / Sophie Hulme
bag
/ Nicole Lee
scarf
c/o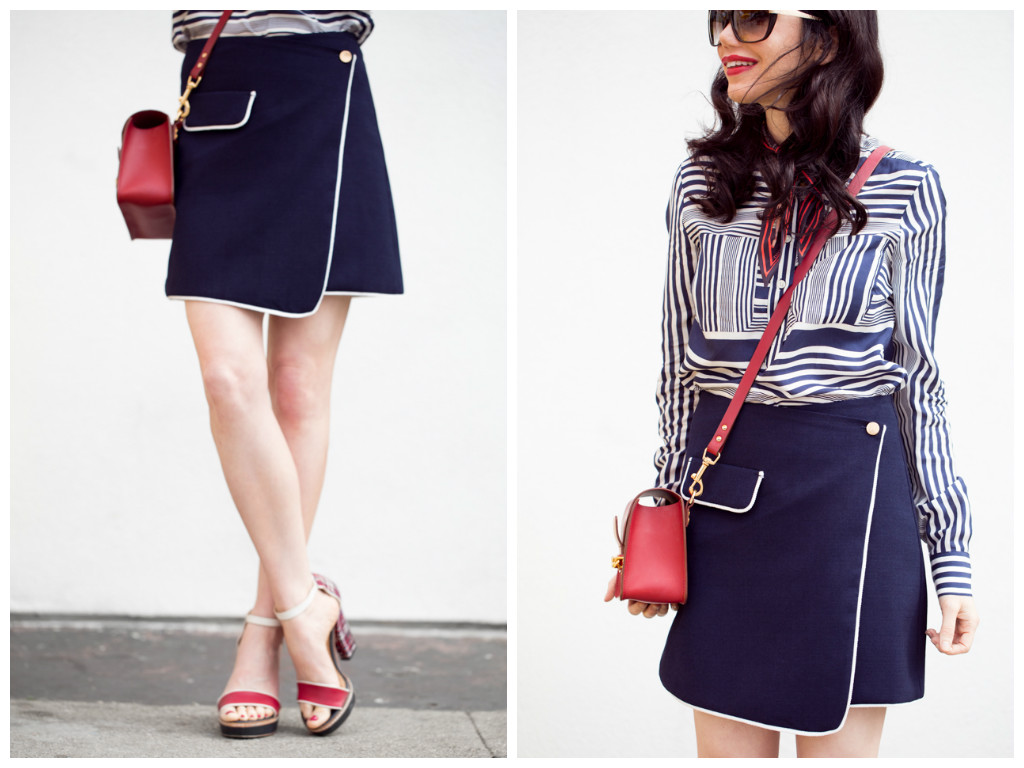 Shop my look: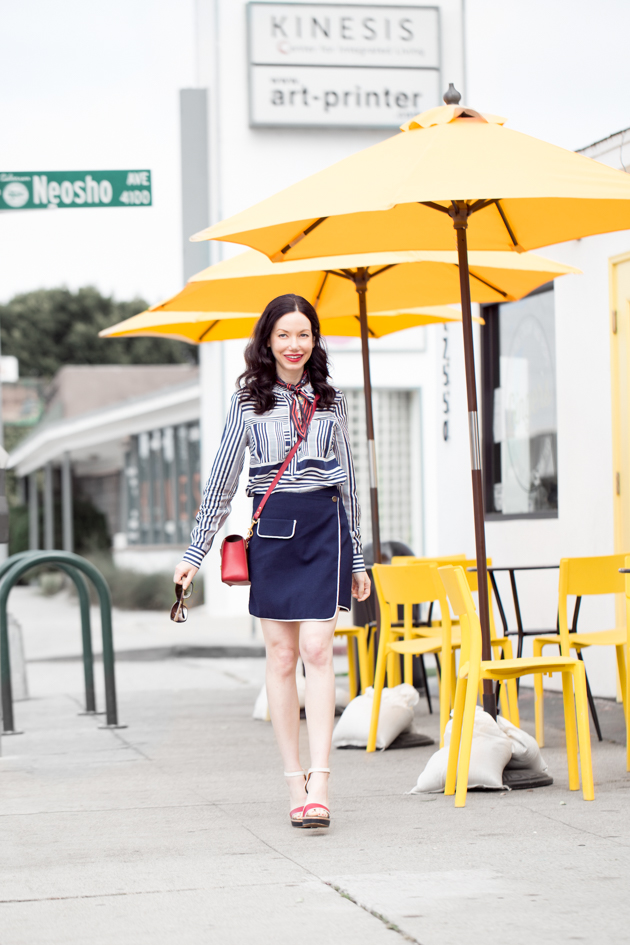 You can visit Ginger's Divine Ice Creams at 12550 W. Washington Blvd., Los Angeles, 90066
Thank you so much for stopping by!
xoxo,
Lisa
Let's Connect!