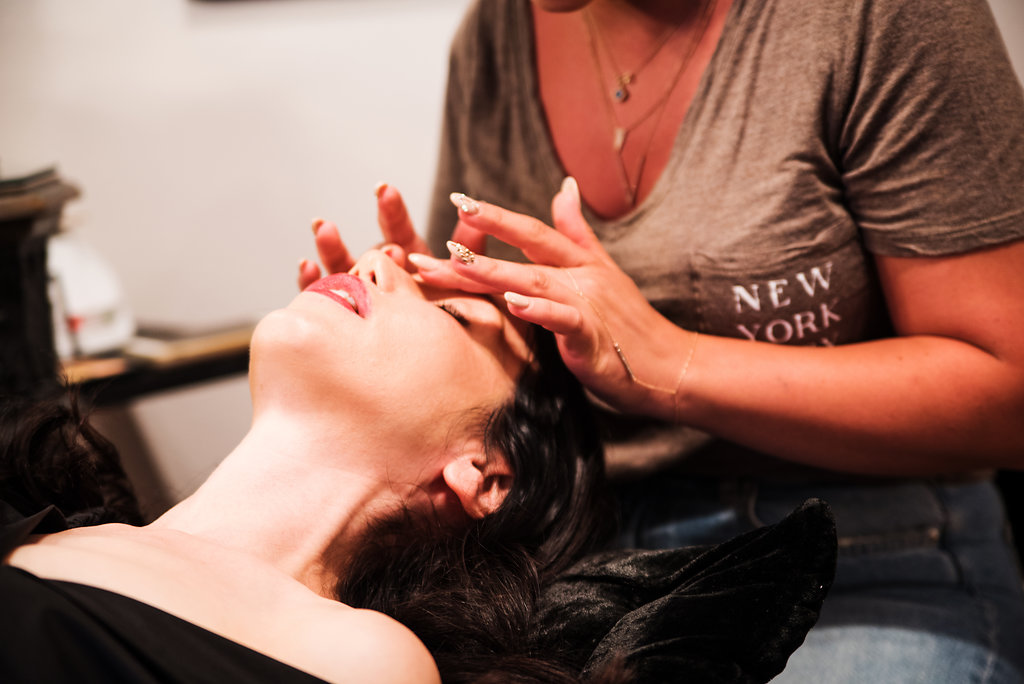 Happy Thursday! Hope you are having a great week! I am just getting back into the swing of things after a couple of insanely busy weeks! My girls
Kali,
Sheree
and I threw a completely exhilarating Blogger Movie Night on Sunday, and I am still a bit wiped out from a couple of weeks of party prep. It was so much fun and I can't wait to share the photos and video we captured. We had the best time and even though I was exhausted afterwards, I already started dreaming up the next event I want to create while I was lying on the couch trying to recover. 🙂  I also found out last week that I was a finalist in the 2017 Access Screenplay Contest for my script for
The Exhilarating and Fashionable Life of Emmy Rose Knightley
! So excited to share an update on my series about fashion bloggers very soon. I can't wait for you to see this fun show!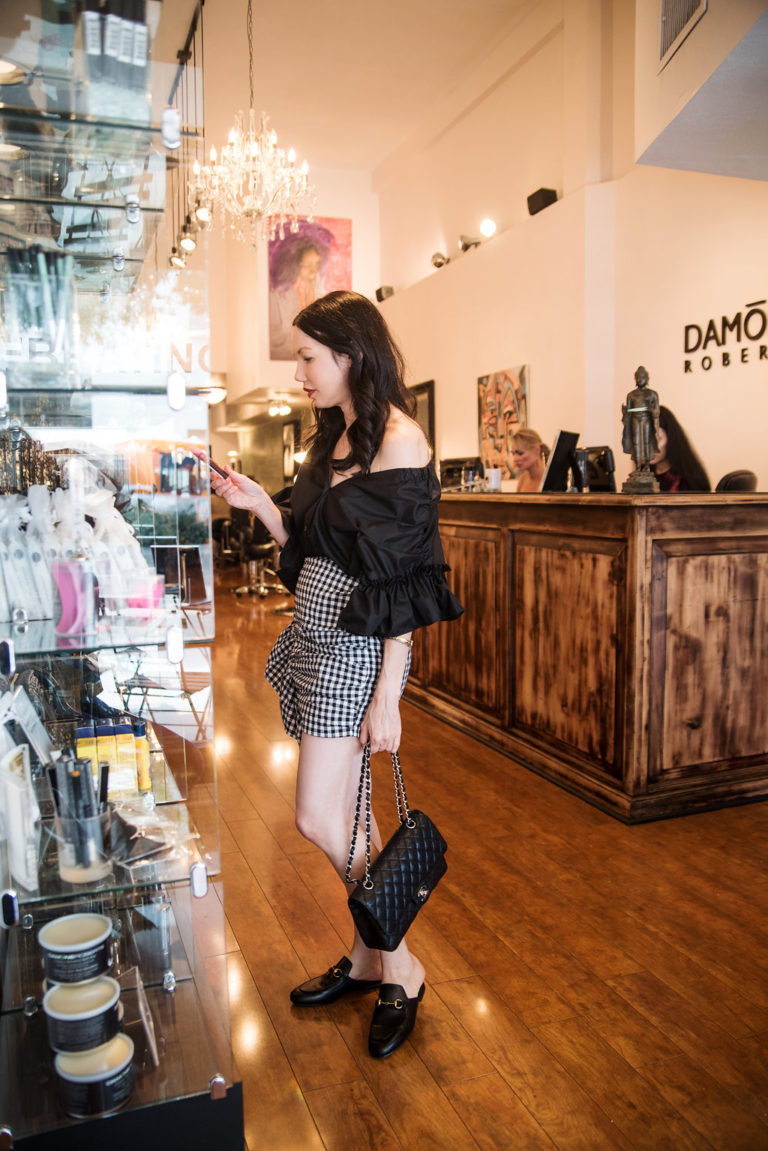 So by now you might be wondering why I am sharing a photo of myself lying in a salon chair instead of an ootd. Well, today I am taking you inside Damone Roberts salon in Beverly Hills. In addition to these photos, you can see the
full tour of the salon,
shot by Amina Touray, on my YouTube Channel
here
.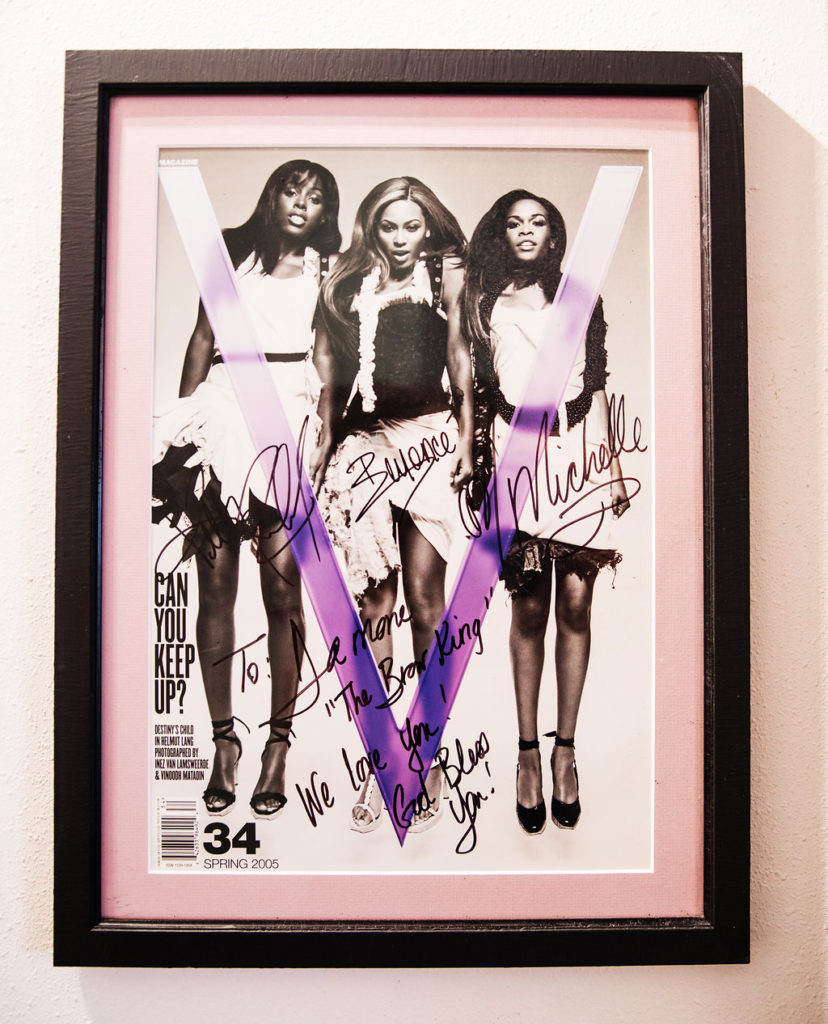 Damone Roberts is known as "The Eyebrow King" and he's styled everyone from Beyonce and Oprah to Channing Tatum and Robert Downey, Jr. A few of the walls in the salon are lined with autographs and praise from his happy clientele!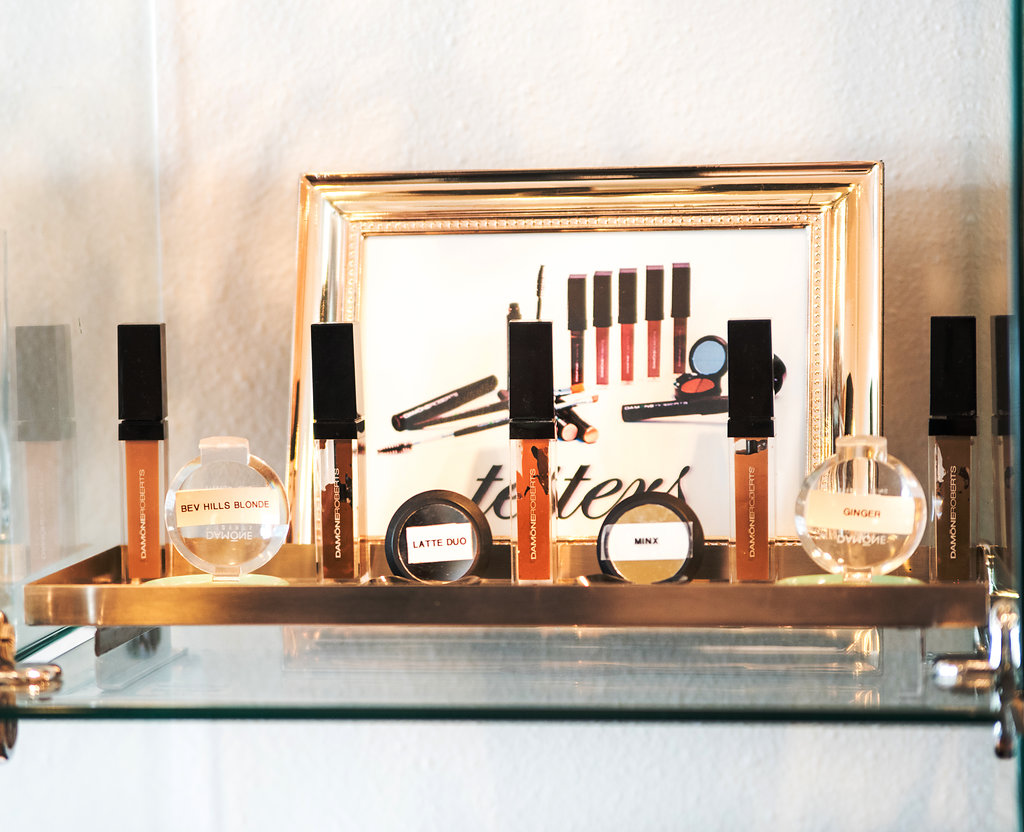 Damone Roberts personally trained each and every one of his aestheticians and I've been seeing Lead Artist, Kristina Tamasyan for more years than I can count now! I asked Kristina what the biggest mistake she sees people make with their eyebrows:
"I feel like the biggest mistake some people make are probably thinning out their eyebrows too much. But I feel like the trend now is a lot more of a thicker brow. People are catching (on) because it kind of takes away from your other features when they're too thin."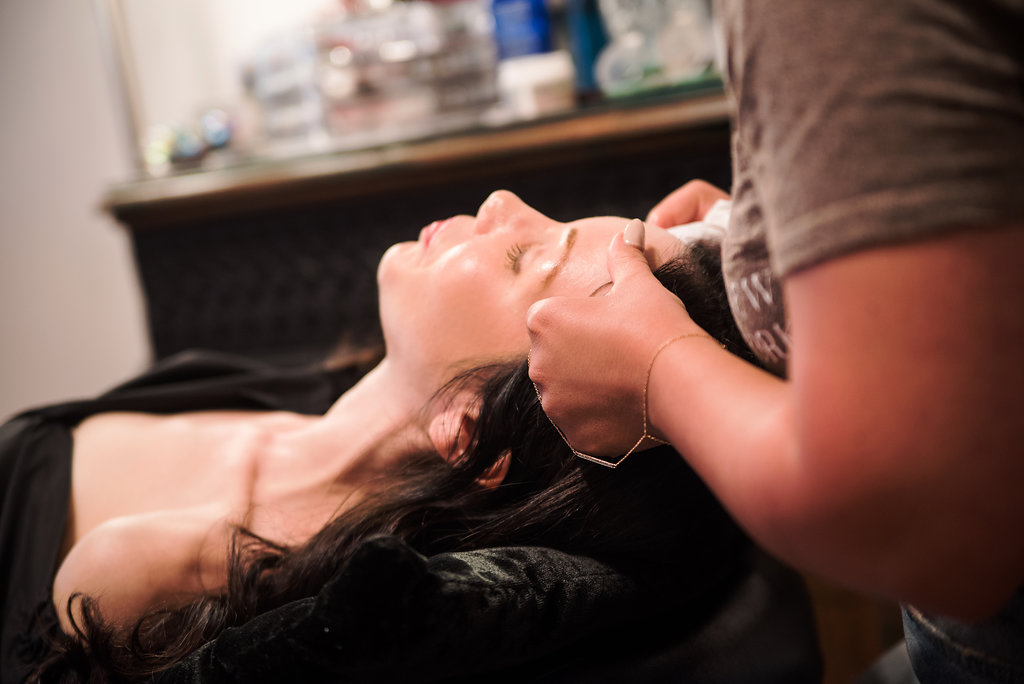 And Kristina's expert brow advice:
"If you don't have perfect brows, you have to learn how to fill them in the correct way to compliment your face. Because not everyone has a perfect shape, you really want to use your eyeliner and mascara to fill in your brows."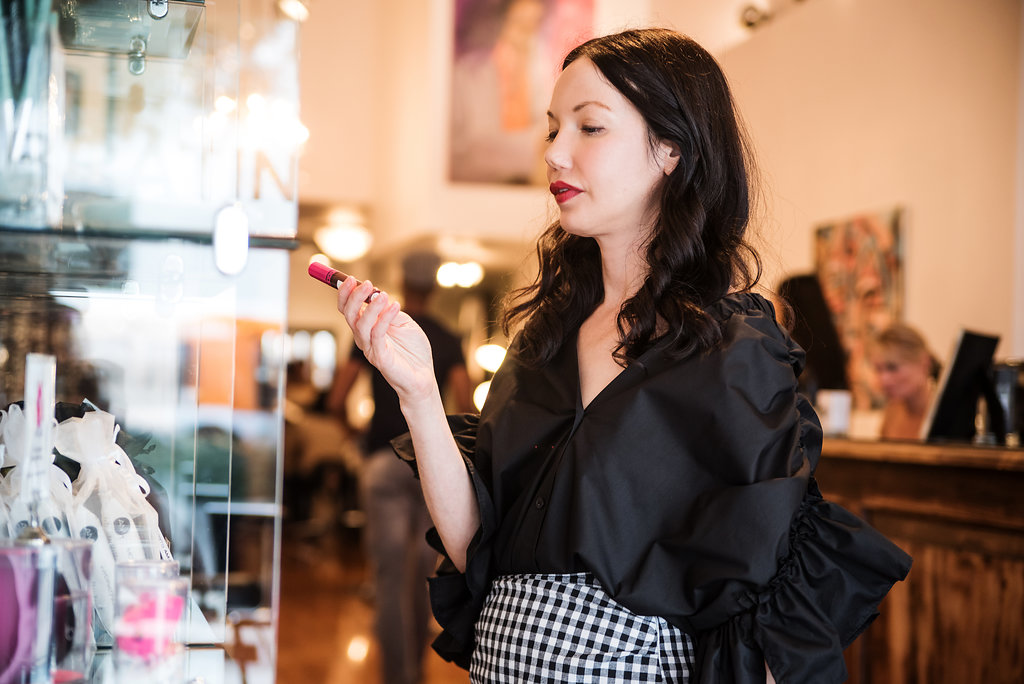 While I don't have very thick brows by any stretch of the imagination (oh how I wish I had Lily Collins brows), they do need shaping up every once in a while. This is my before photo. You'll have to check out
my new YouTube video
to see the after. Please be sure to like and
subscribe
! I'd really appreciate it as I'm a newbie on the YouTube space. 🙂
You can visit Damone Roberts Salon at 9669 Wilshire Blvd., Beverly Hills 90212. Visit their site
here
for list of hours and services.
Thank you so much for stopping by!
xoxo,
Lisa
Let's Connect!