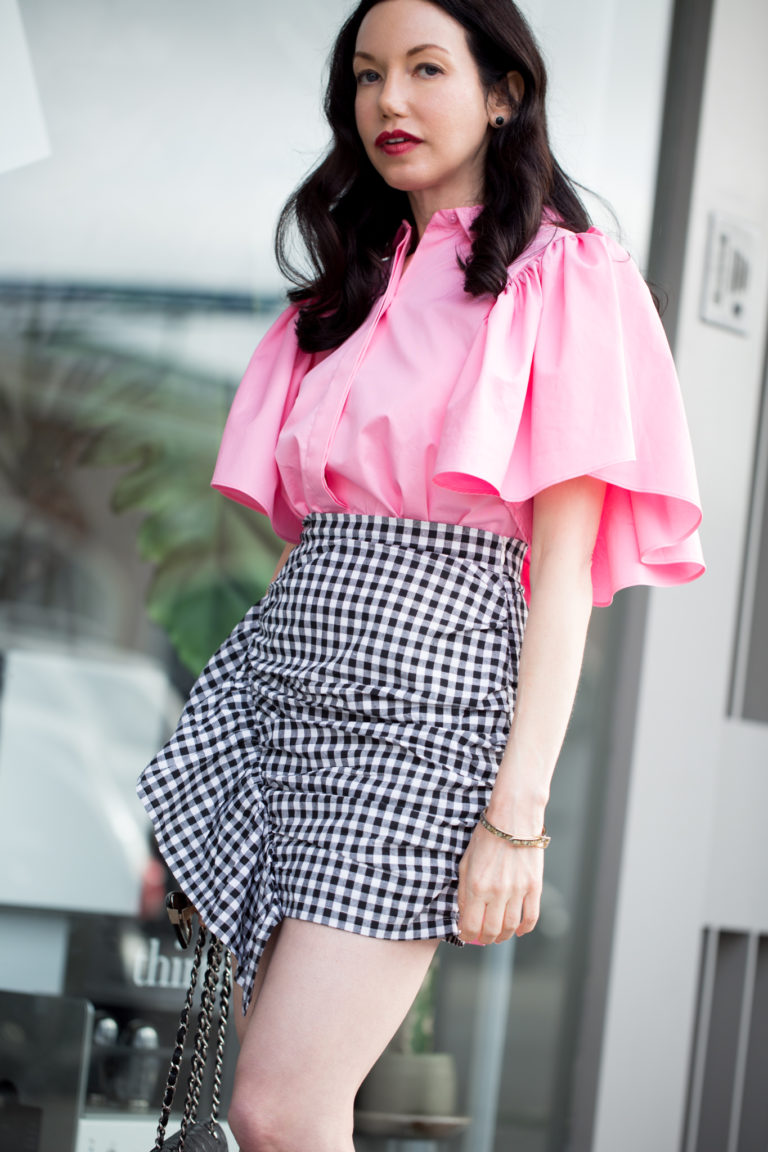 Happy Wednesday! Just a quick post today to share a few pieces I've had on major repeat as of late.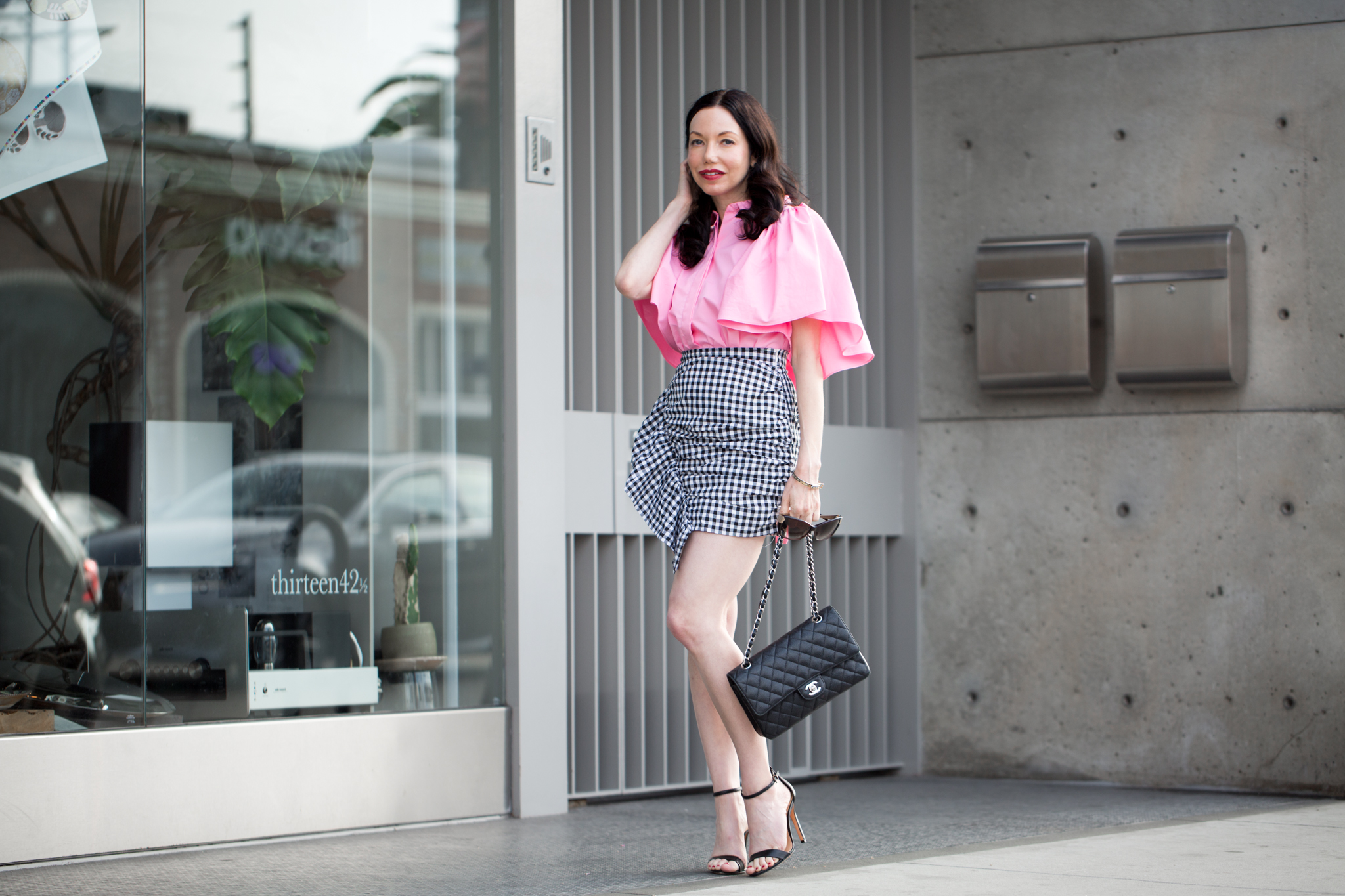 This
Gingham skirt
is from Storets and since it's both gingham and ruffled, well obviously I'm obsessed! I've already styled it several different ways and  a second post is coming soon with another way I wore it. Storets is one of my favorite online shops to find cute and unique pieces that won't break the bank. As their pieces are already quite affordable, they rarely have sales, but if you use the code HAPPY20 from now until July 31st you will receive 20% off your entire order!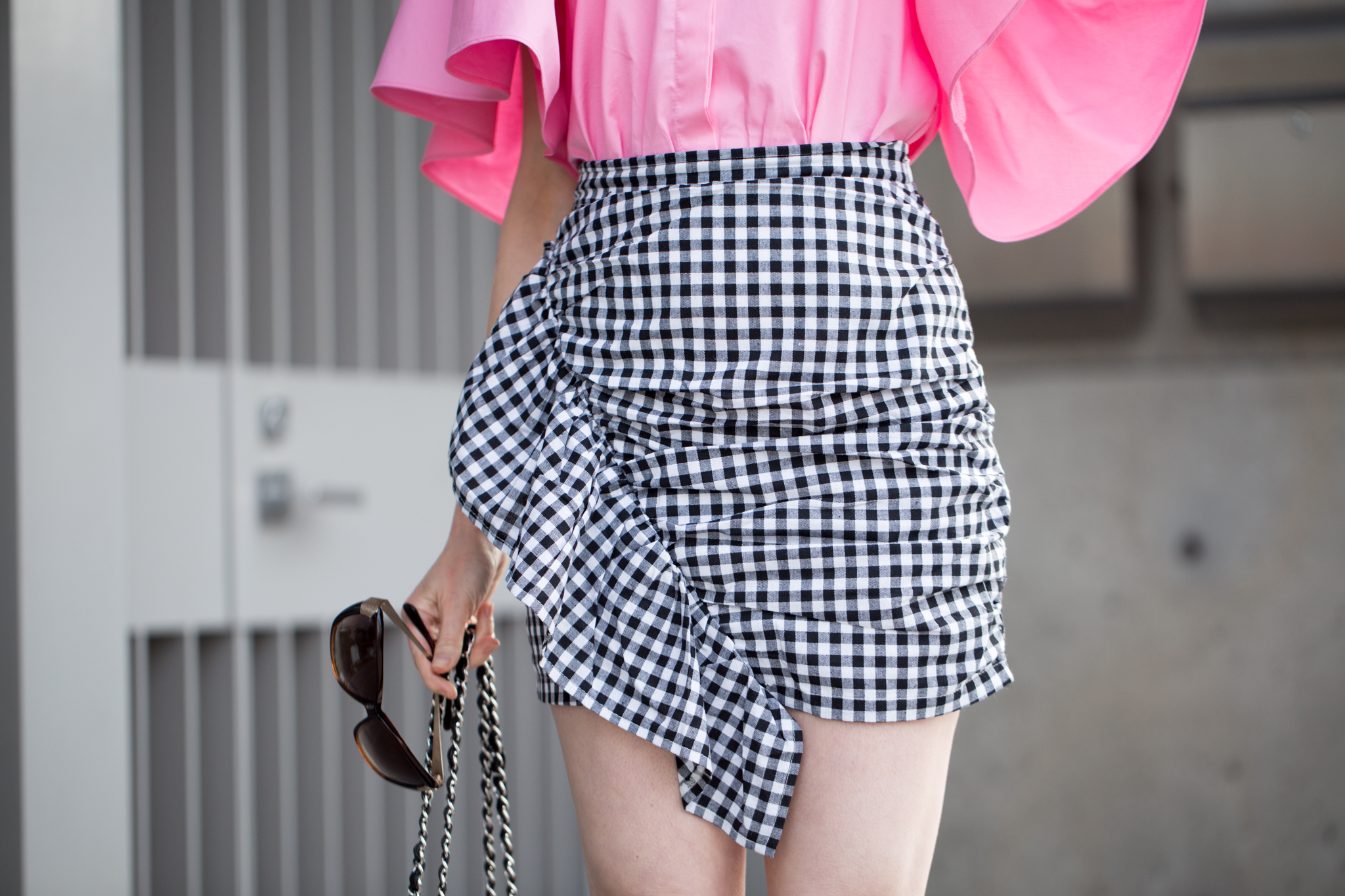 Shop my look: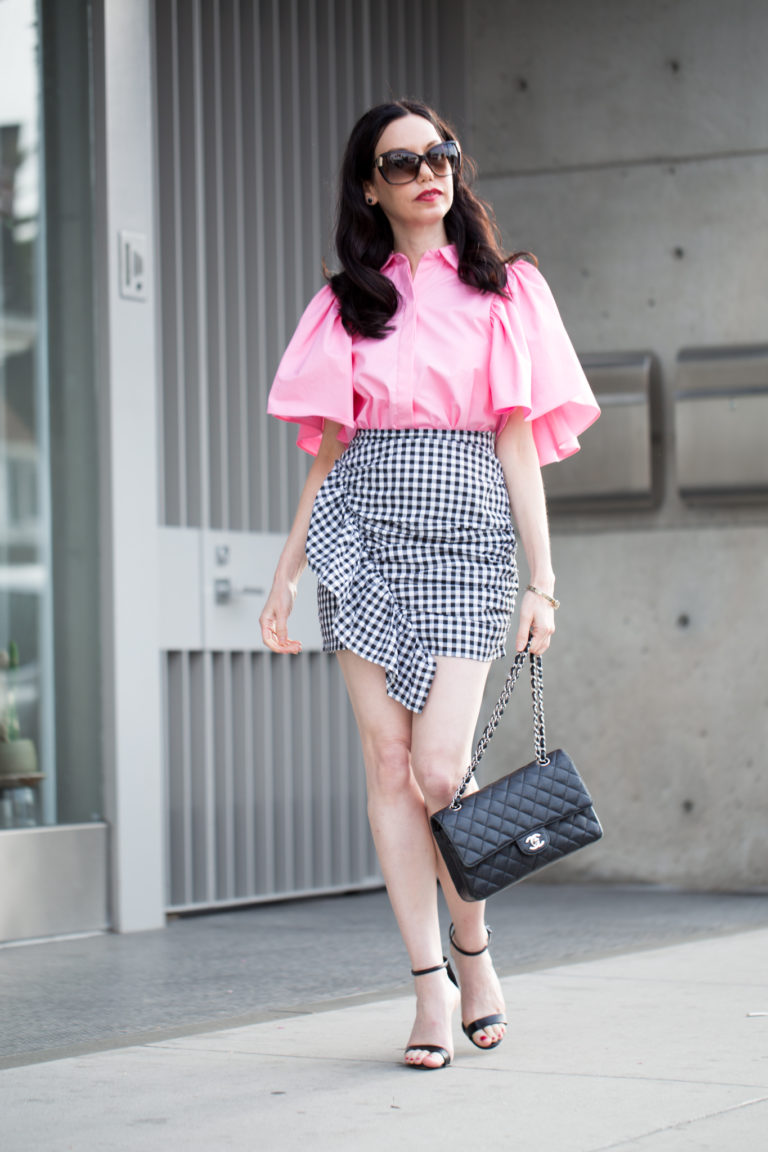 Also, I wanted to take a quick moment to tell you about my new shoes and the funny story of how I ended up purchasing them. I had an
older pair of black sandals
I picked up from the
Gilt Warehouse Sale
years ago for just 30 dollars! I quickly discovered that black sandals go with absolutely everything, and besides this Chanel bag, they were probably the most worn item in my wardrobe. They had been worn so much in fact, that let's just say they weren't quite as comfortable as when I first bought them and I was already planning to replace them soon.
Unfortunately, soon never came and I decided to wear them to a blogger event in Hollywood. I was feeling so proud of myself because I managed to make it to the event with plenty of time to park, fix my hair and lipstick, etc. (I live in Manhattan Beach which is an hour to two hour drive from almost everything, so don't judge :)). Well, just as I was steps away from the door and could hear everyone laughing and chatting inside, I felt my shoe slip off my foot. I looked down and realized my strap had broken!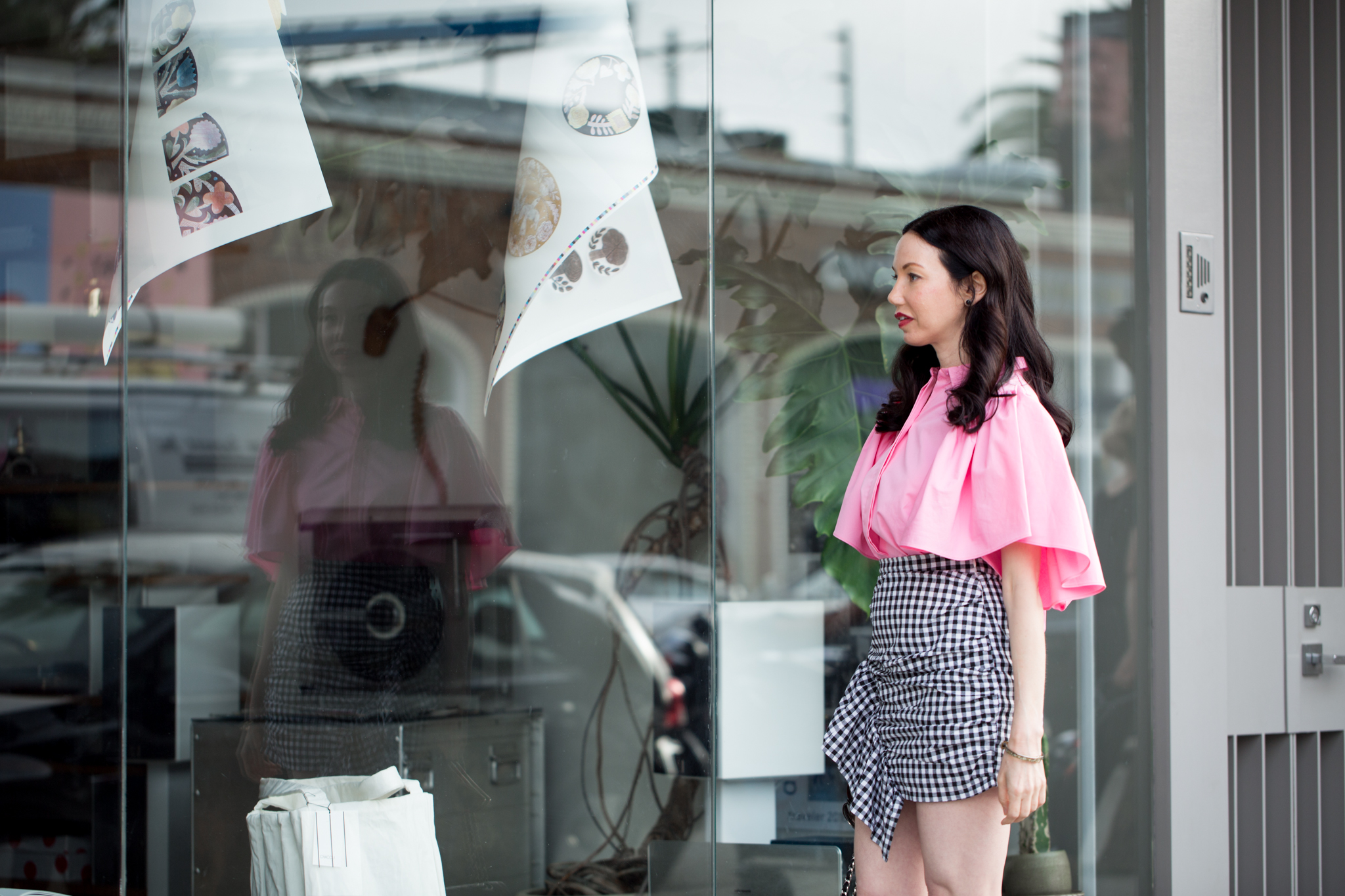 Since I didn't have any other shoes in my car, and I couldn't very well walk in with a broken sandal (I couldn't actually walk in it and going barefoot wasn't exactly an option), I knew I had to get creative and fast! Luckily the event was held in an office building, so I tracked down a woman heading out of the ladies room and begged her to give me some tape. Yes, that's right folks, I went to a blogger event with a sandal wrapped in packaging tape. It actually worked and wasn't highly noticeable, but I headed home that night and ordered these new
Schutz sandals
. So cute and comfortable and of course they go with everything!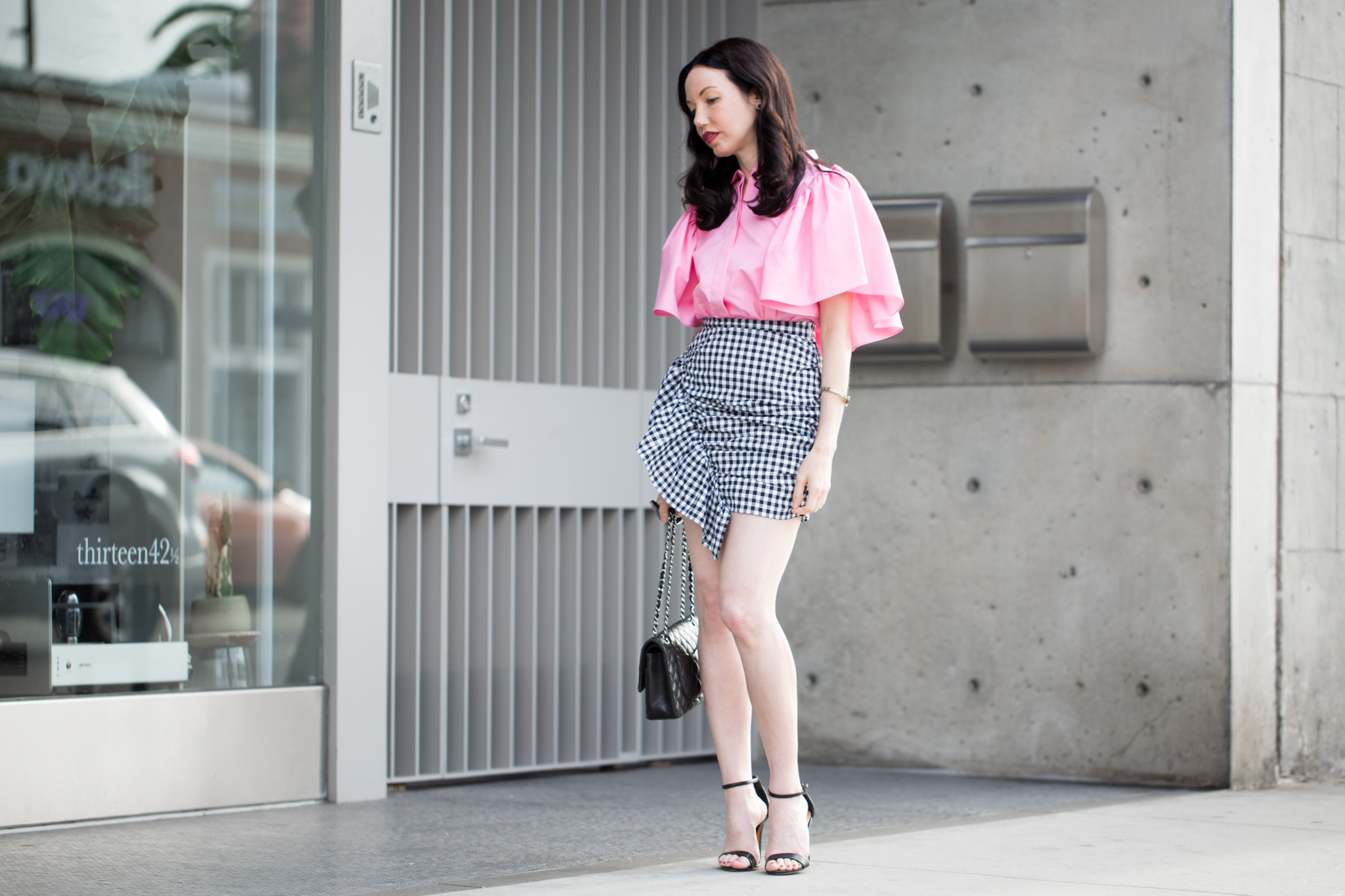 Have you had any funny fashion faux pas? I'd love to hear your fashion emergency stories, so please share in the comments below!
Thank you so much for reading!
xoxo,
Lisa
Let's Connect!