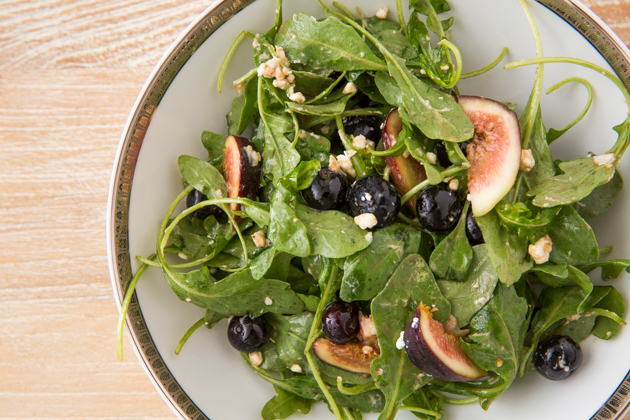 Happy Thursday! Can you believe how fast this Summer is flying by? I don't know about you, but as soon as Summer hits, I eat blueberries by the crateful. This Summer inspired recipe was something I threw together on a whim. It came out so delicious that I knew I must share! The combination of Blueberry, Fig and Goat Cheese tossed with Arugula is every bit as refreshing as it sounds!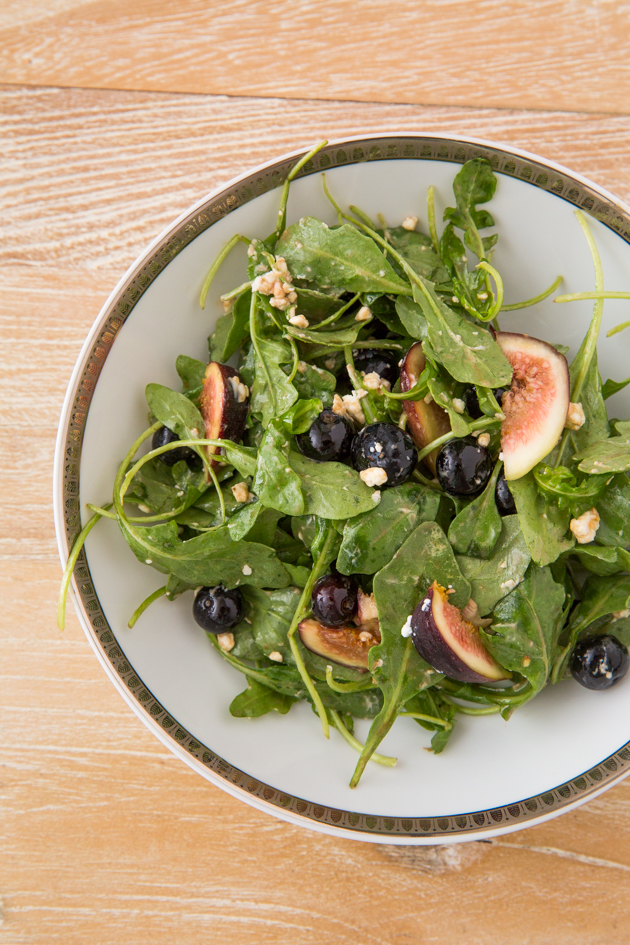 What you will need:
For the salad:
1/2 cup Fresh Blueberries
3 to 4 Figs (thinly sliced)
1/2 cup Goat Cheese
Batch of Arugula
For the Vinaigrette:
1/3 cup Fig Balsamic Vinegar
1/3 cup Extra Virgin Olive Oil
1/2 tsp. Dijon Mustard
1/2 tsp. of the Goat Cheese (optional)
Sea Salt and Freshly Ground Pepper to taste.
**Use organic ingredients where possible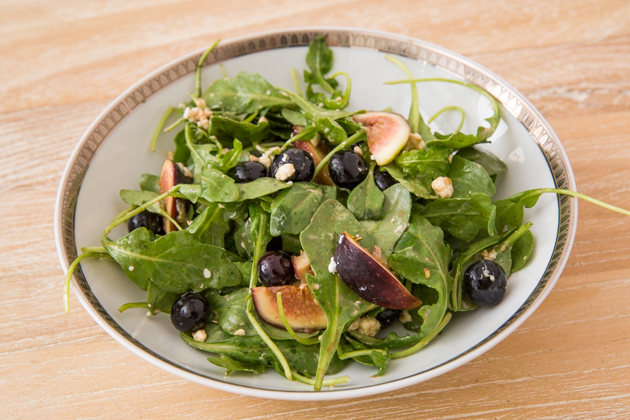 Thinly slice the figs and place in a large bowl with the arugula, blueberries and goat cheese. In a separate bowl, mix the olive oil, fig vinegar, Dijon, sea salt and pepper with a fork. You can add a pinch of the goat cheese if you wish to make the dressing extra creamy. Toss the salad with the dressing and serve immediately. Makes 4 servings.
A perfect recipe for a Summer afternoon picnic or a dinner party first course. Add a sliced chicken breast for a protein packed lunch or replace the goat cheese with toasted walnuts for your vegan friends.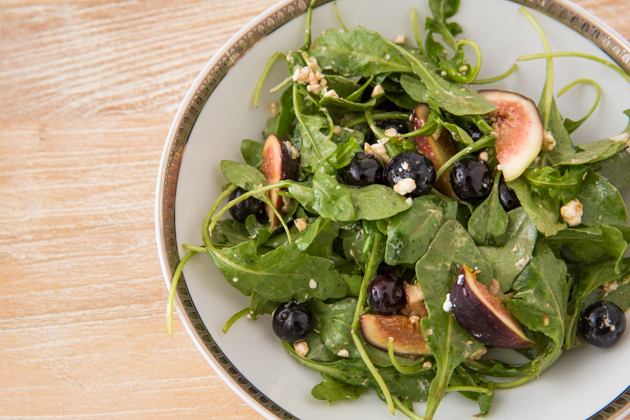 If the saying "you are what you eat" holds any weight, I might turn into a blueberry in the Summer. Or a grape, cause I also drink a lot of Cabernet. 🙂
Please let me know what you think of the salad! Do you have any favorite Summer salads? I'd love for you to share as I am always trying to experiment with new recipes.
Photos by Mo Summers.
Thank you so much for stopping by!
xoxo,
Lisa
Let's Connect!