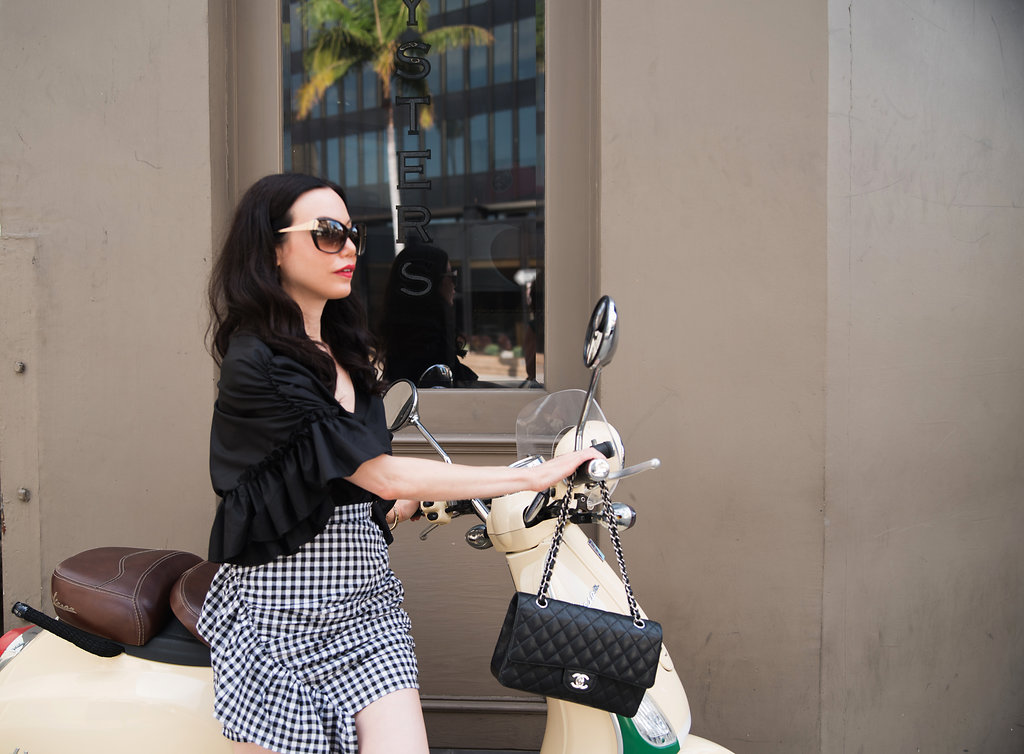 Happy Monday! Are you ready to ride into the new week? We had a packed weekend which included a trip downtown to see our friends Amelia White and Geoffrey Wade in The Curious Incident of the Dog in the Night-Time at The Ahmanson Theatre. Geoffrey and Amelia have been on tour with the show for a year now (22 cities) and it was so nice to see them after such a long time. The play is really worth seeing and Amelia and Geoffrey were fabulous in it of course! They gave us a quick backstage tour and it was really breathtaking to step foot on the Ahmanson stage and view the stunning theatre from a different angle. We are so lucky to have such a gorgeous venue in Los Angeles and the Center Theatre Group has a really fabulous season lined up for the year ahead. You can catch The Curious Incident in Los Angeles until September 10th and then in Costa Mesa from September 12 through the 17th.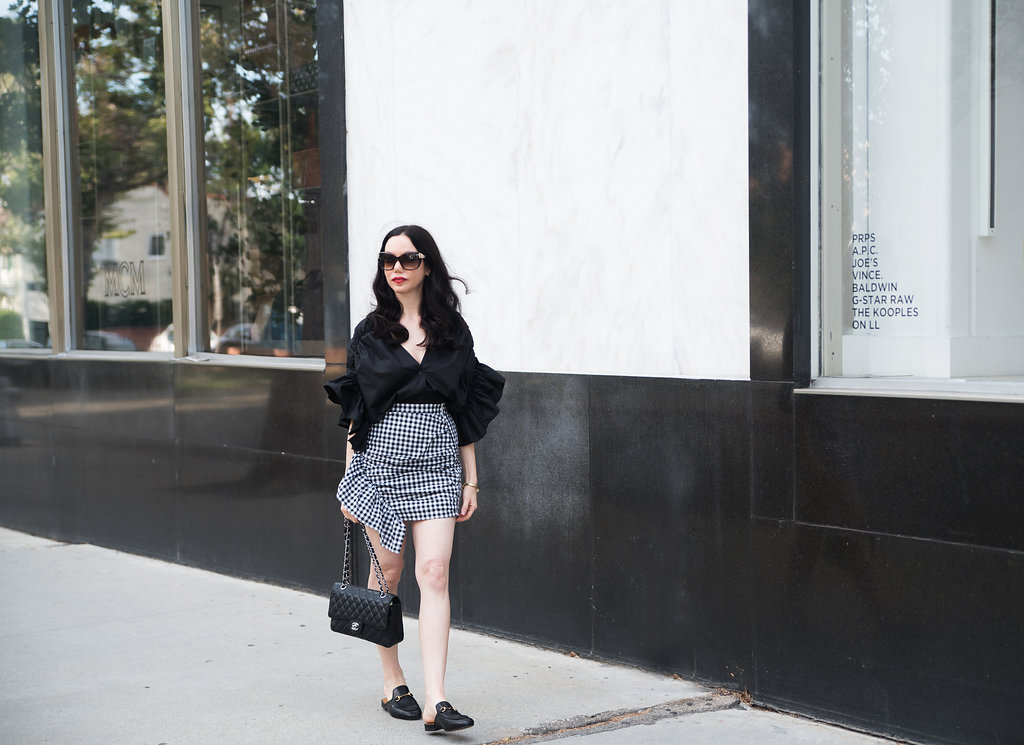 Now let's talk about this outfit. I have been wearing this skirt non stop since I got it last month and it's a perfect piece to transition from late Summer into Fall. The black and white gingham works as a basic staple and can be styled in so many ways including how I first wore it on the blog here. This skirt from Storets is still available and a steal at just 55 dollars. I'm actually thinking about adding a pair of gingham pants to my wardrobe for the Fall/Winter season.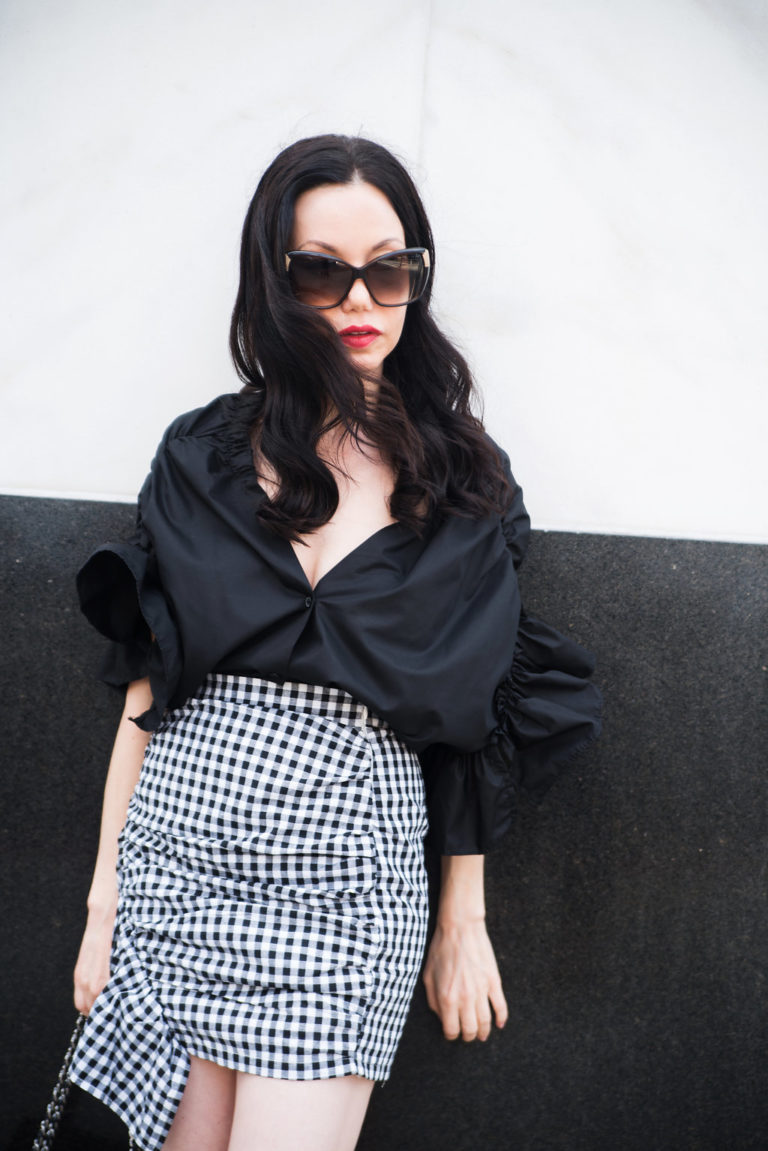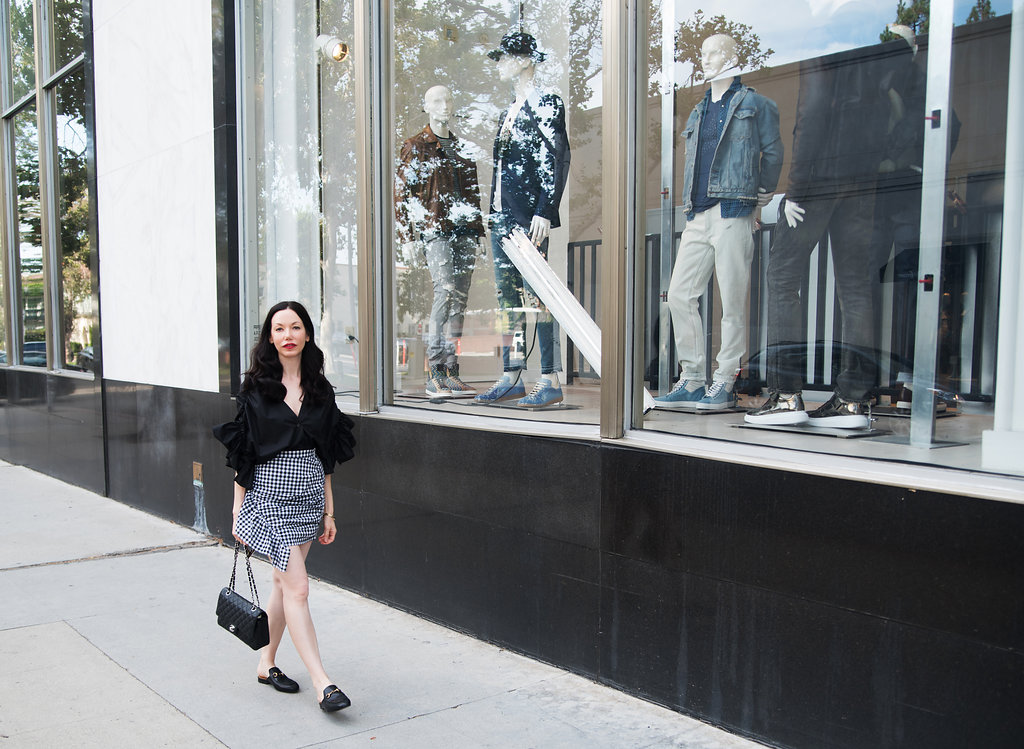 I styled the skirt this time around with my new Gucci loafers which Mister Pretty Little Shopper surprised me with last month. I had been saving up for these loafers for the past year and couldn't believe my eyes when this package arrived out of the blue! It was such a romantic gift as I had been talking about how much I wanted these shoes non-stop. I nearly cried when I opened the package and couldn't believe the shoes were finally mine. Also, I'm still trying to figure out how to spend the gift card and credit card points I had been setting aside for this purchase. Gucci sneakers maybe?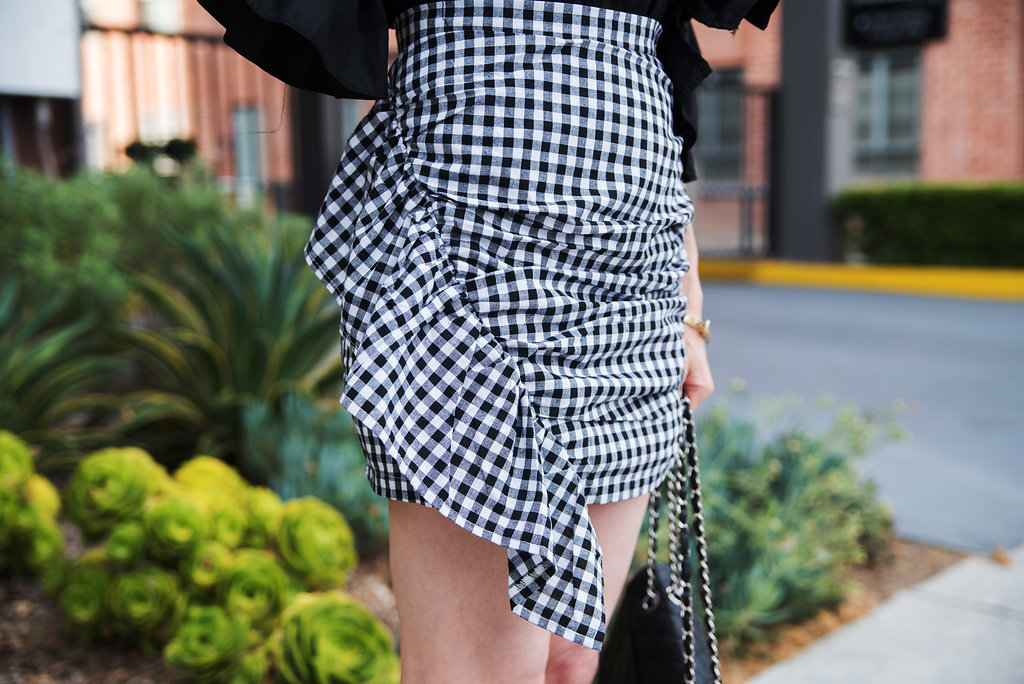 Shop my look: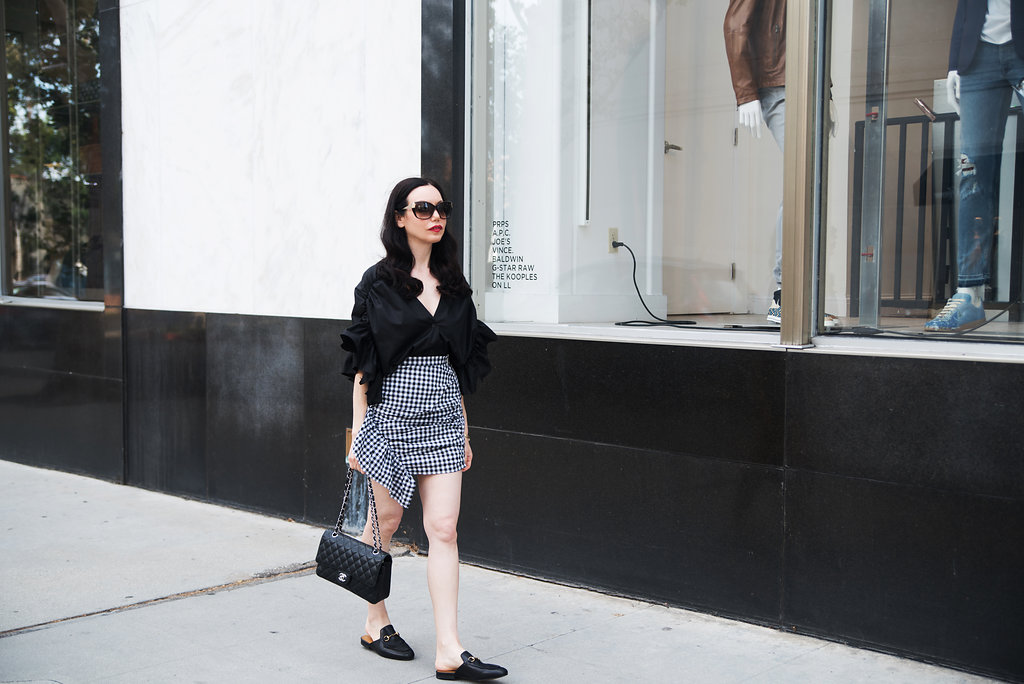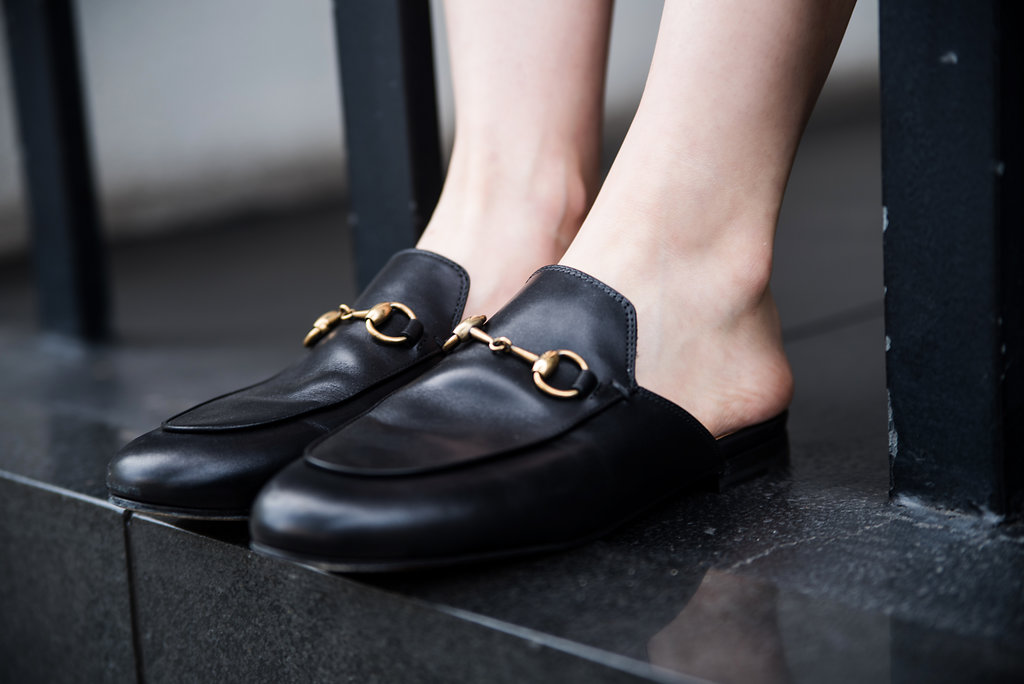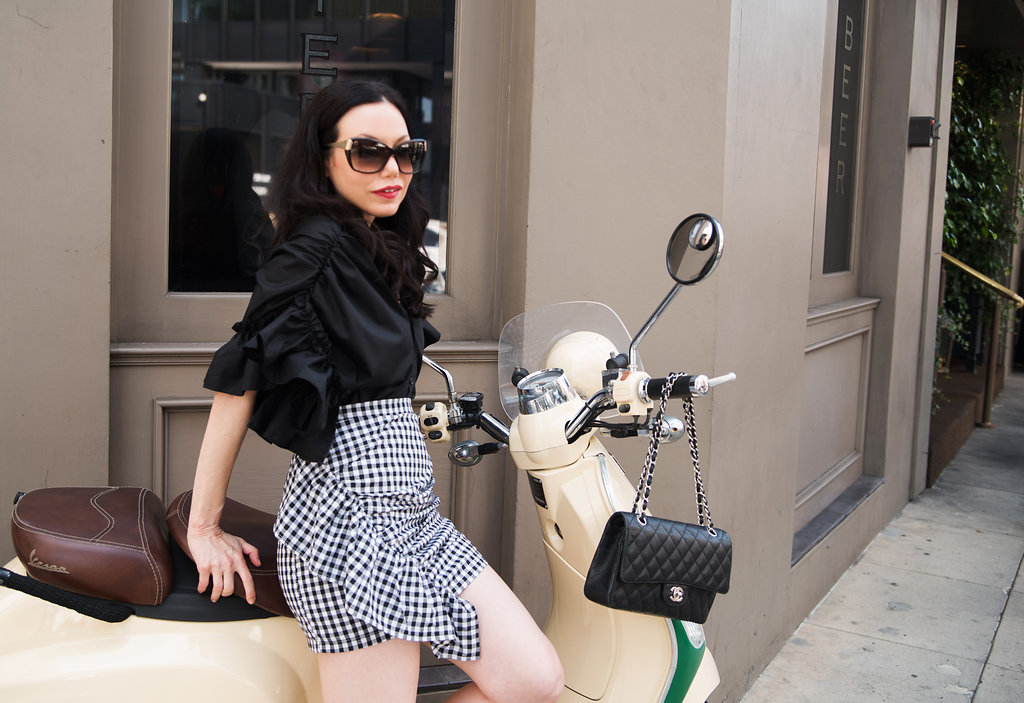 Storets top and skirt / Gucci loafers (affordable here and here)  / Chanel bag (affordable here and here) / Oliver Peoples sunglasses (similar here)
Photos by Amina Touray.
Thank you so much for reading!
xoxo,
Lisa
Let's Connect!