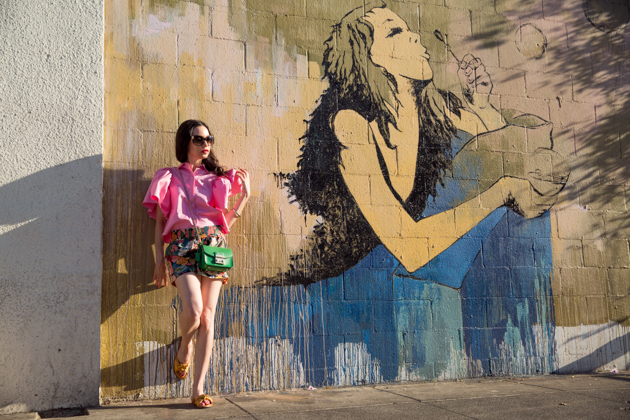 Happy Thursday! I hope you are having a great afternoon. A couple of weeks ago, Mo and I decided to make our way to Downtown LA for a little adventure…
There are many reasons to venture Downtown (theatre, restaurants, museums, etc.), but let's just be real…  As a blogger/photographer team, our main reason for exploring DTLA on a hot and steamy day was for the photo opps.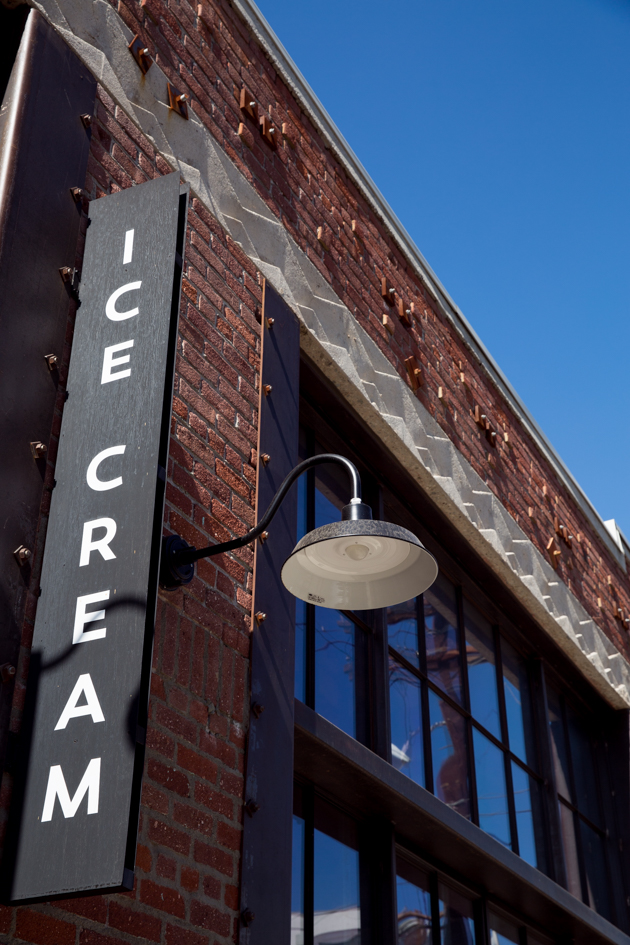 But first, ice cream… my first visit to Salt and Straw. So good!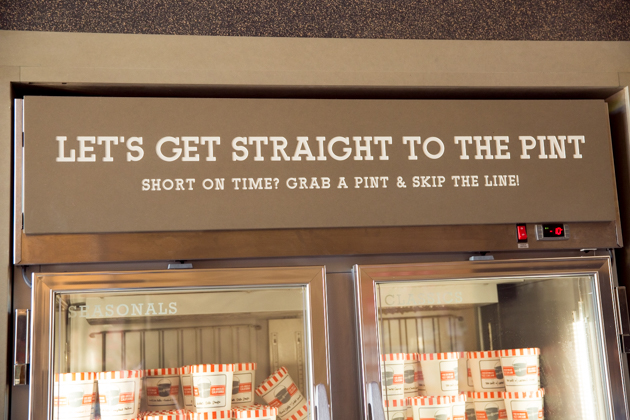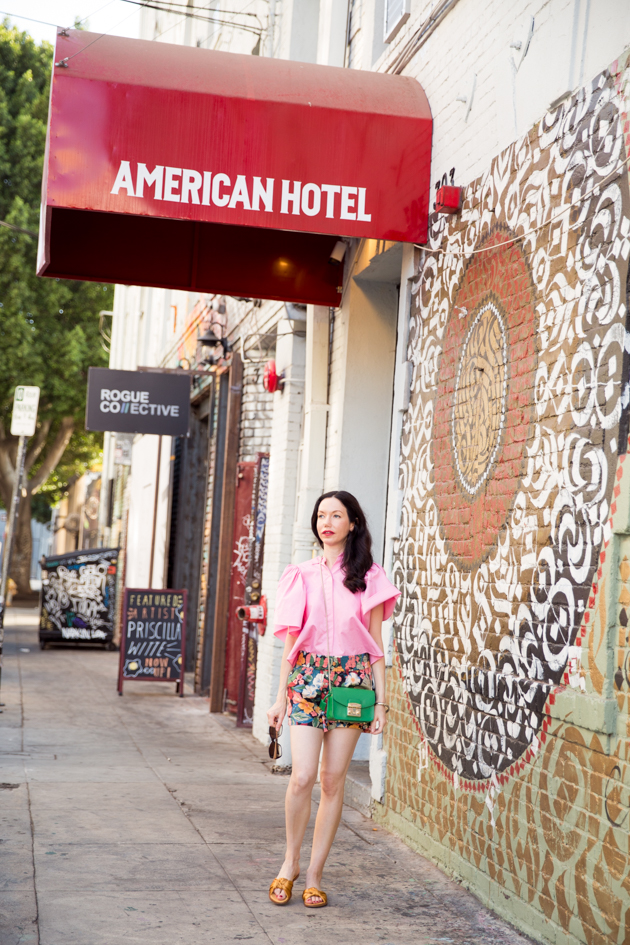 We made our way back outside to the heat, pounding the pavement for our shoot. This colorful look from Zara was the perfect lightweight fabric for such a hot day.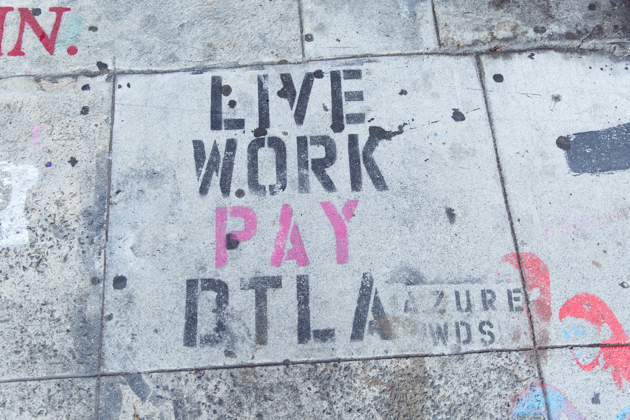 They got the PAY part right. Exploring DTLA doesn't come cheap. Mo stopped at a tiny convienience store for a box of water which set him back four bucks! Our ice cream wasn't cheap either. They charge airport rates to keep up the cost of that hipster lifestyle.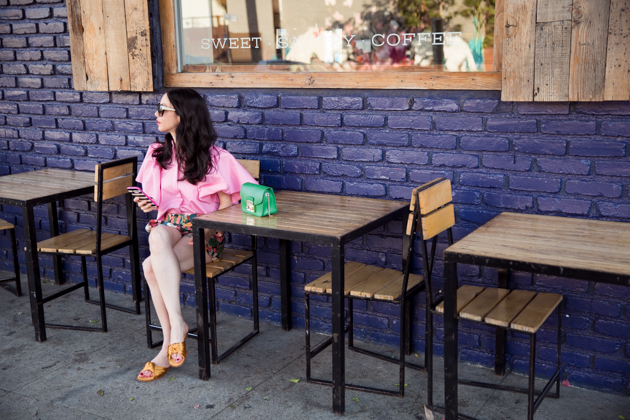 But the irresistible murals and designer coffee and ice cream beckoned us to call.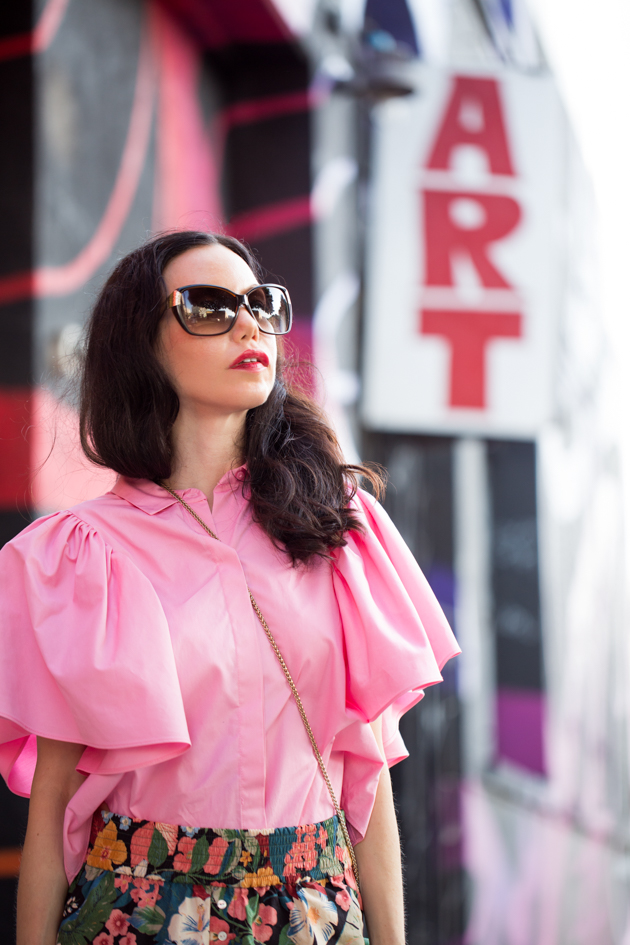 Remember that episode of Friends where Monica goes to Florida? Well my hair sure did. 🙂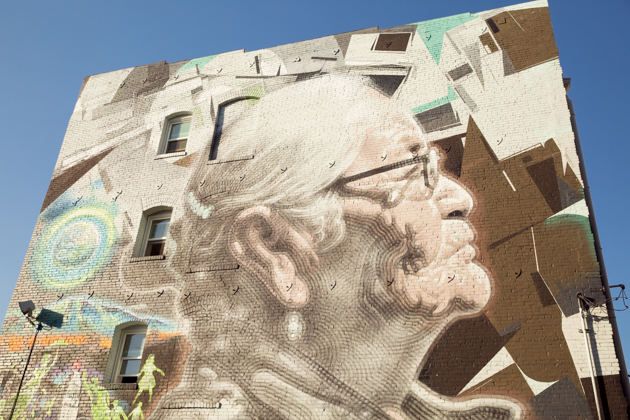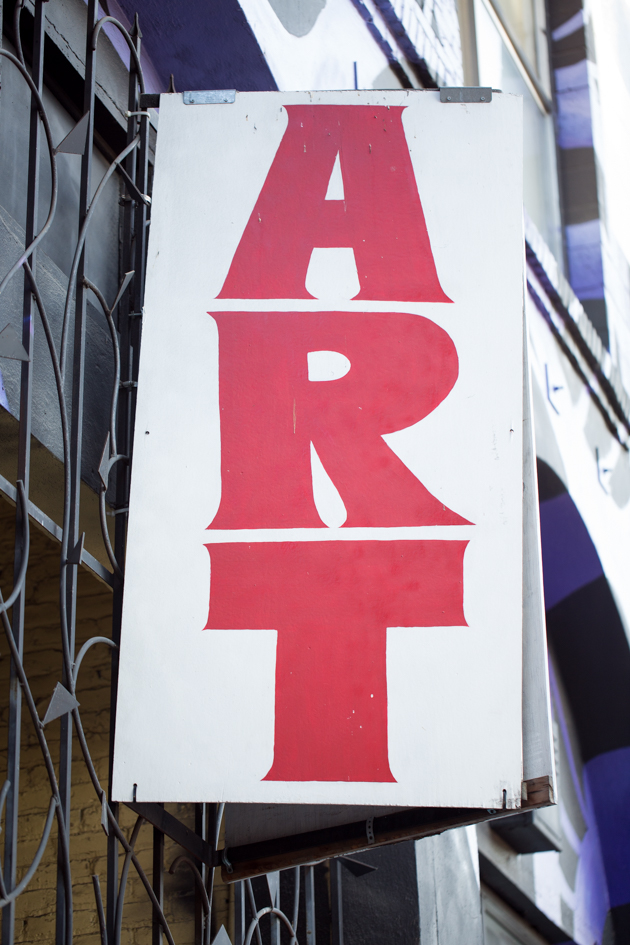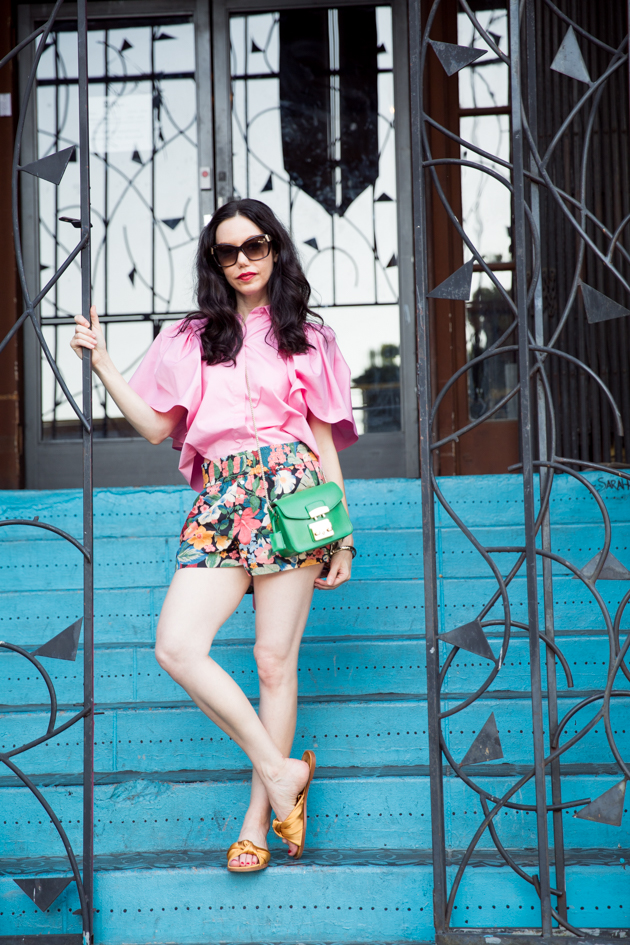 Guess I should have sprung for a box of that four dollar water as I got a little pouty by the end of our shoot. No worries though… I made my way up the block to Café Gratitude at One Santa Fe, for a Humble Bowl and a twelve dollar green juice for some instant rehydration. No one ever said living in LA was easy. 🙂
Shop my look:

Zara Top (similar here), Shorts (similar here and here) and Sandals (similar here, here and here) / Furla Bag (similar here and here) / Oliver Peoples Sunglasses (similar here)
Photos by Mo Summers.
Thank you so much for stopping by!
xoxo,
Lisa
Let's Be Social!