Happy Friday! Today's recipe is a Citrus, Avocado and Red Onion Salad that I like to make and eat year round. It was inspired by one of my favorite salads at Salt's Cure and a new deli item at Erewhon in Venice that I've been ordering a lot. Luckily the oranges, avocados and red onions needed for this salad are easily available in Southern California for this citrus delight. If you happen to live somewhere where oranges are hard to come by, you can always substitute a can of organic Mandarin orange slices in place of fresh ones.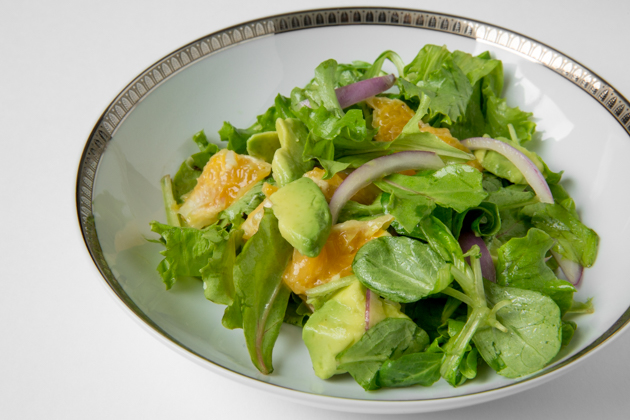 You will need:
5 ounces Mache Rosettes, Sweet Baby Greens or Butter Lettuce
1/2 Red Onion thinly sliced
1 Orange, Tangelo or Tangerine thinly sliced
1 Avocado peeled and cut into wedges
For the Citrus Vinaigrette:
1/4 cup Extra Virgin Olive Oil
2 Tablespoons Apple Cider Vinegar
1 small shallot finely chopped
1 teaspoon Dijon mustard
3 Tablespoons fresh Orange Juice
2 Tablespoons fresh lemon juice
1/4 teaspoon freshly grated lemon zest
Sea salt and freshly ground pepper to taste
*** Use organic ingredients where possible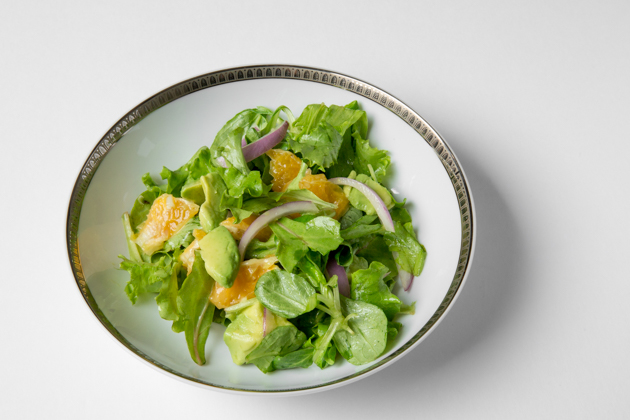 Combine the dressing items and mix with a whisk or fork. Set aside. In a large bowl, combine the lettuce, red onion, orange slices and avocado and toss with the dressing. Serve immediately.
Makes 4 servings.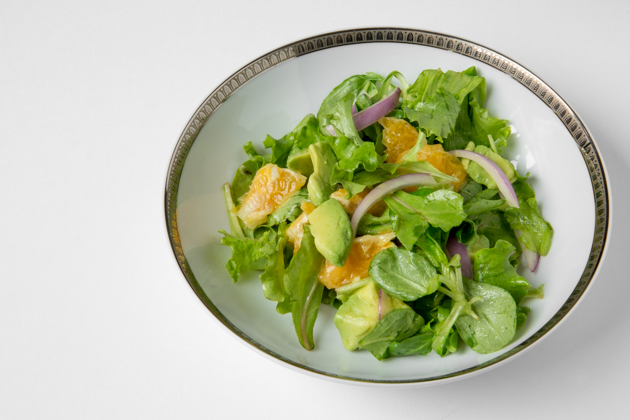 You can serve this Citrus, Avocado and Red Onion Salad as a first course, a side dish or add some grilled shrimp and make it an entree. I recently made this salad as a side dish with Salmon Quinoa Croquettes. Recipe coming to the blog soon, so be sure to check back.
What are your favorite go to salads to make at home? Please let me know in the comments below as I am always on the hunt for new recipes.
Photos by Mo Summers.
Thank you so much for stopping by!
xoxo,
Lisa
Let's be social!