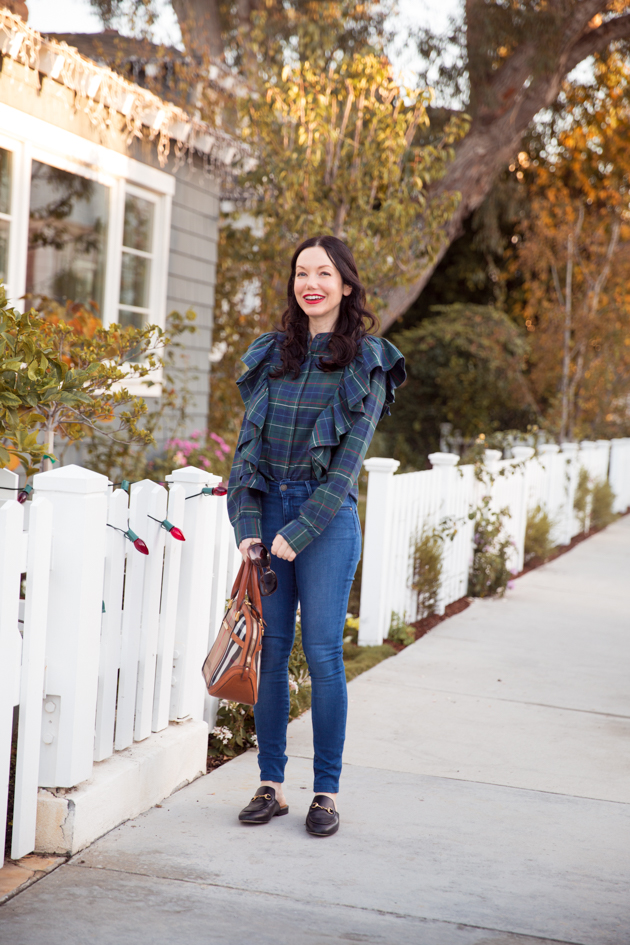 Happy Thursday! Hope you are having a great week so far! How was your holiday last weekend? My apologies for the radio silence here. We had a fun and busy weekend with family in town, but I ended up run down and feeling miserable by Sunday. Perhaps it was all the excitement from
Cyber Wednesday and Black Friday sales
. Finally, a couple of good night's sleep and a visit to my acupuncturist have me feeling like a person again. As you can tell by my outfit, I'm back at plaid again, and I have so much fun content I can't wait to share with you guys this holiday season.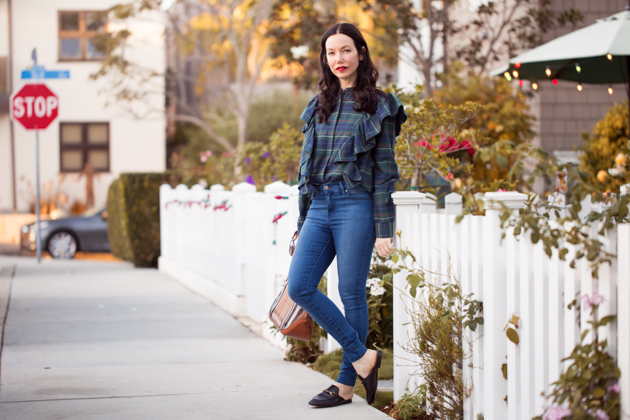 If you've been following along for any length of time here at Pretty Little Shoppers, you probably already know that I've never met a ruffle I didn't like. Seriously. Never. And if those ruffles happen to be attached to a plaid print, then really it's a no brainer for me. This top had me at hello. I purchased it a month ago before my trip to the East Coast and it sold out, but it's currently back in stock in every size and on sale for under $30! It also comes in white, and a black and white gingham print if you're not a sucker for plaid like I am. 🙂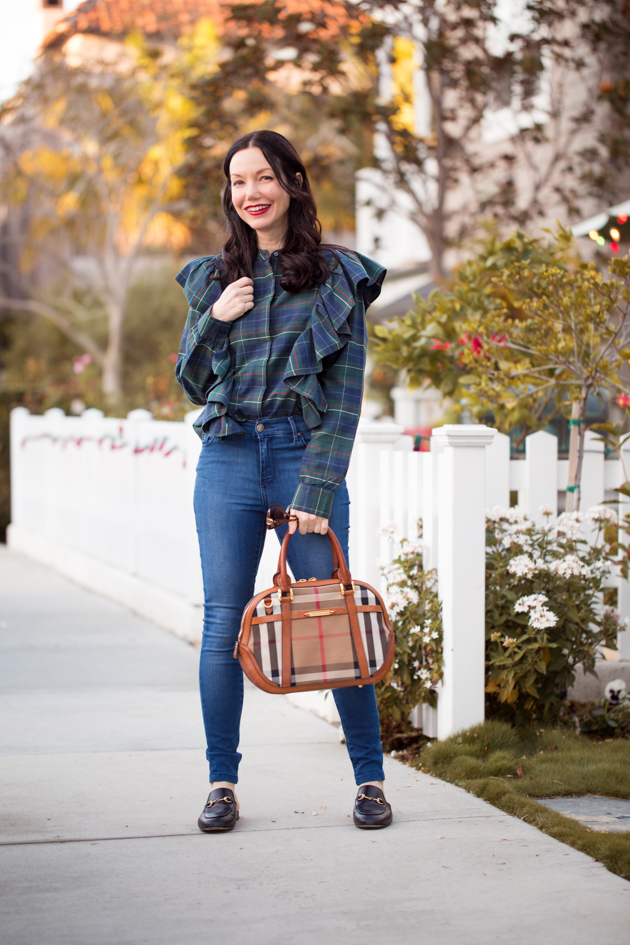 I styled my plaid and ruffled top with these Mott & Bow high waisted jeans (
previously seen here
). These jeans are so comfy that they've definitely become a favorite over the past couple of months. This look is perfect for casual errand running or meeting up with friends as the ruffles really give the plaid a festive flair. You can also wear this top tucked into a skirt with a pair of heels for a more dressy look. I tried it with a red skirt and it was so cute.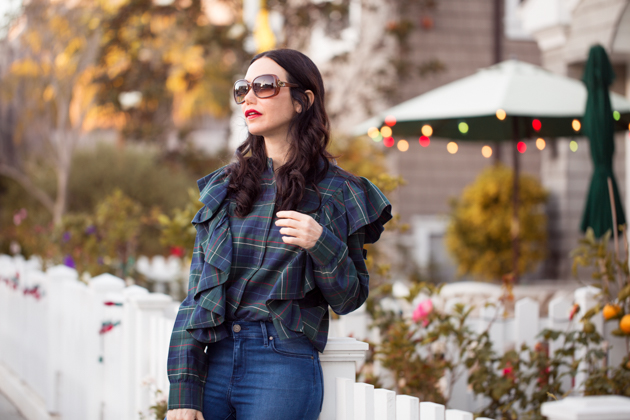 Shop my look: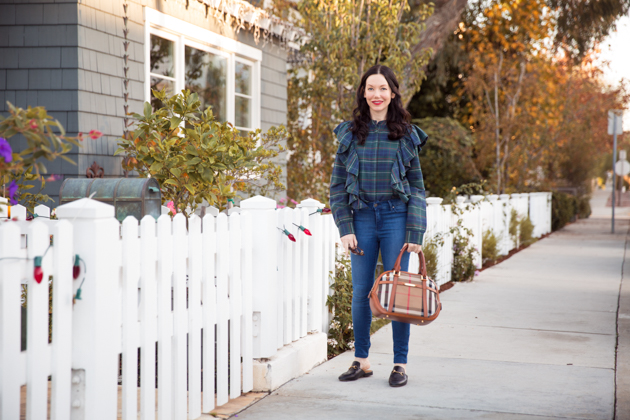 So are you back at plaid again this holiday season? I'd love to see some of your favorite plaid looks (especially if they have ruffles). 🙂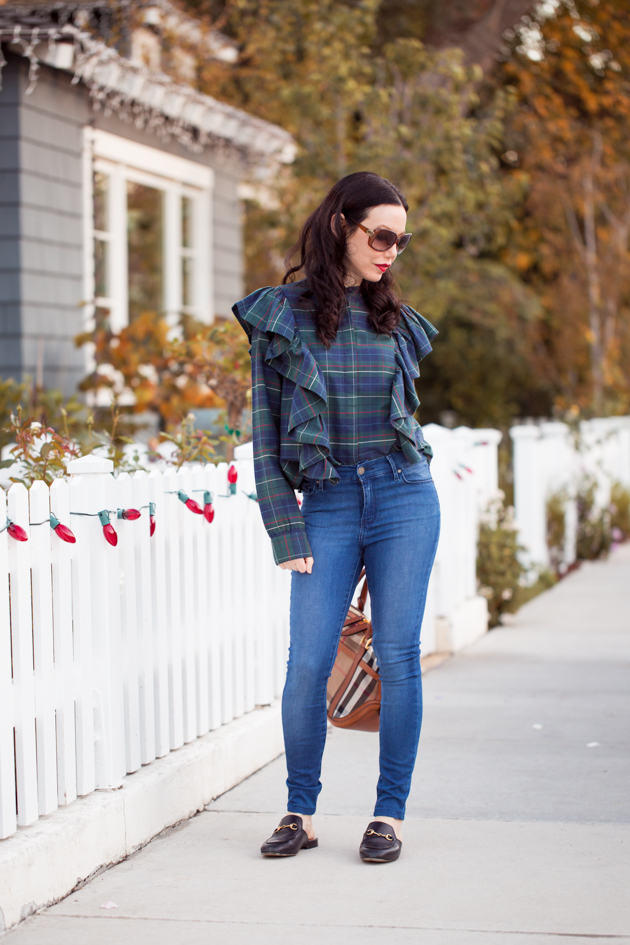 Thank you so much for stopping by!
xoxo,
Lisa
Let's be social!