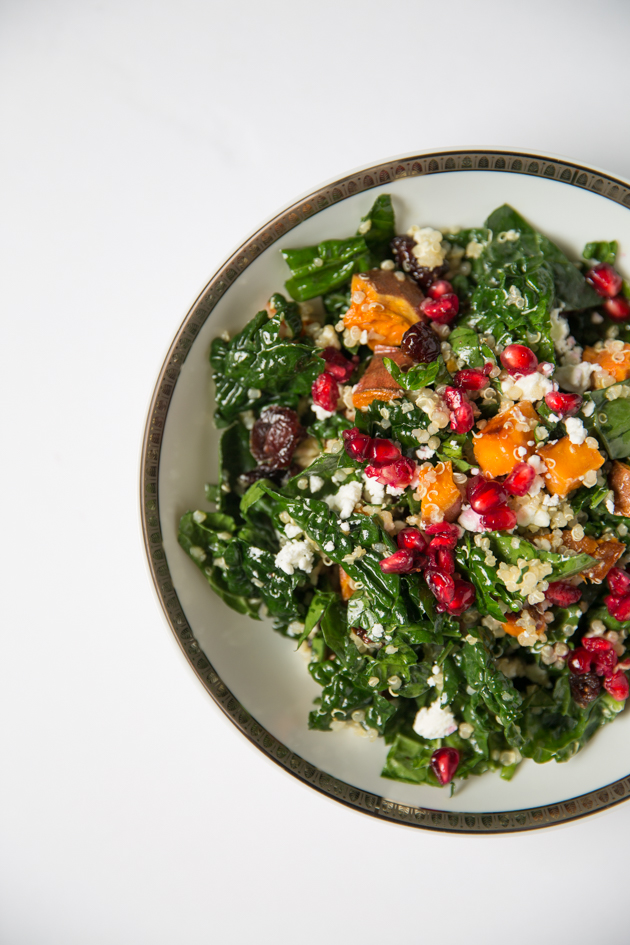 Happy Monday! Hope you had a great weekend! Since the holidays can bring about lots of indulgent meals and decadent sweets, I created this healthy recipe to give your body a healthy break from the food frenzy. This Winter Salad with Quinoa, Sweet Potatoes and Kale is so delicious, you'll never feel like your missing anything. You might even want to make a batch to bring to your next holiday party. The cranberries and pomegranate seeds give the salad a festive flare and the goat cheese gives it a rich and creamy flavor. Toss the sweet potatoes and quinoa while they're fresh out of the oven to make this a warm comfort dish. Serve it as a side dish or appetizer or add a chopped chicken or turkey breast and serve it as an entrée.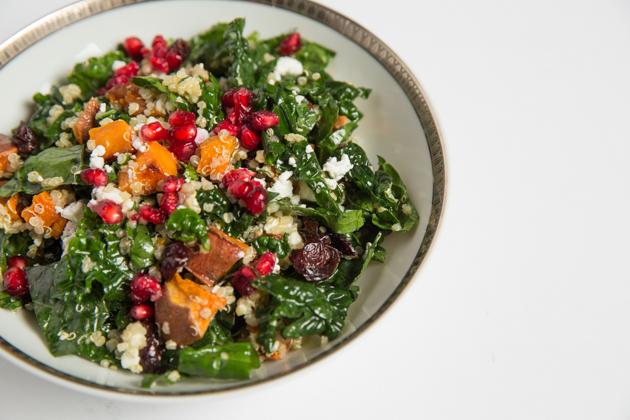 To make the Winter Salad:
2 heads kale rinsed and chopped
2 sweet potatoes diced and baked
1 cup cooked quinoa
1/2 cup dried cranberries (I used
Made In Nature
apple juice sweetened)
1/2 cup goat cheese
seeds of 1 pomegranate
To make the Pomegranate Vinaigrette:
1/3 cup extra virgin olive oil
1/3 cup pomegranate vinegar
1 tsp Dijon mustard
sea salt and freshly ground pepper to taste
**Use organic ingredients where possible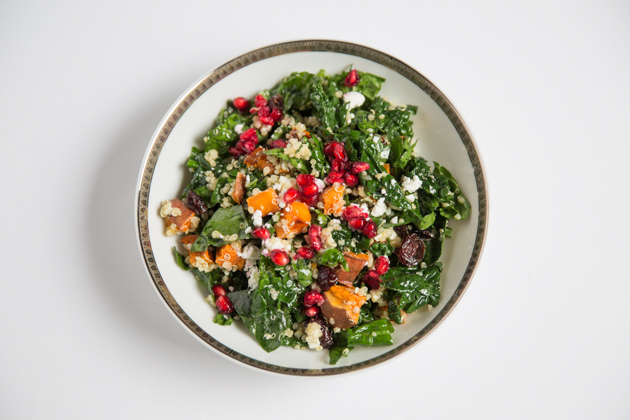 Combine the chopped kale, quinoa, sweet potatoes, dried cranberries and toss with the Pomegranate Vinaigrette. Lightly toss in the goat cheese and garnish with the pomegranate seeds. Serve immediately. Makes 4 servings.
You can also prepare the salad ahead of time and keep it in the refrigerator until you are ready to serve. Just be sure to store the goat cheese and dressing separately until you are ready to serve.
What are your favorite Winter Salad recipes? Please leave a comment below and let me know what you are cooking up this holiday season.
Thank you so much for reading!
xoxo,
Lisa
Let's be social!