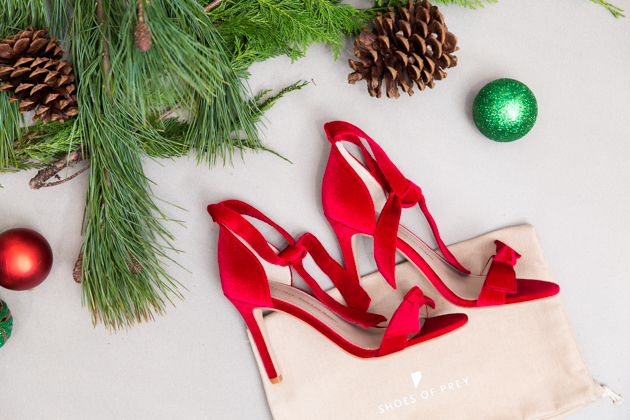 Happy Friday! Hope you're having a great week! With holiday season here, there's nothing like a pair of red velvet shoes (and Champagne) to get a girl in the mood for a party! But these aren't just any ordinary red velvet sandals… they're a pair I designed myself using
Shoes of Prey
.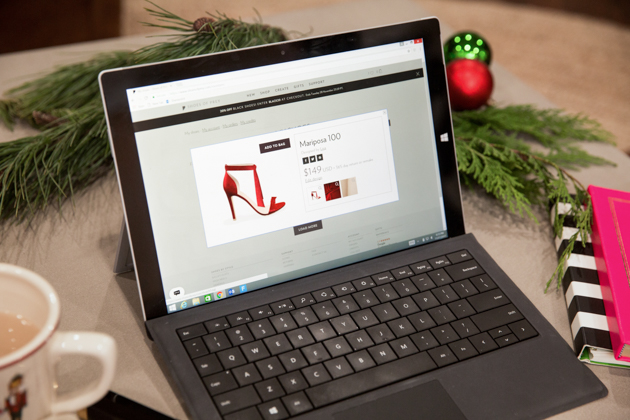 Shoes of Prey
is an online shop where you can custom design your own flats, heels, sandals and boots and have them delivered to your home in two weeks or less. Using the sites
3D Designer
, you can choose the shape, colors, materials and heel height of your shoes and get a visual update of your design as you tinker with it. Materials include leather, fabric and vegan options and sizes range from US 2 to 15. And prices are extremely reasonable as there's no middle man.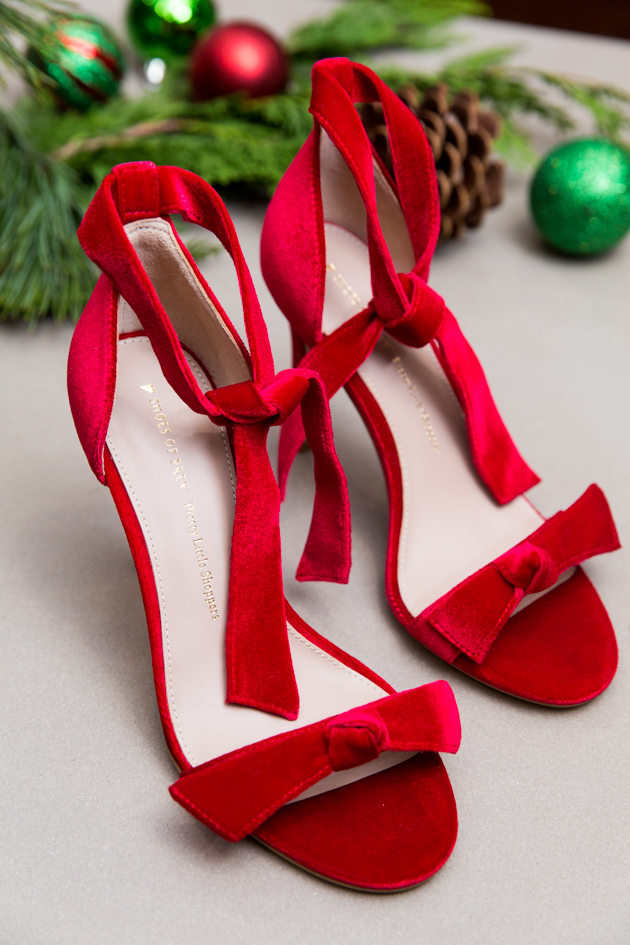 You can even add a custom monogram to your design. Mine says Pretty Little Shoppers.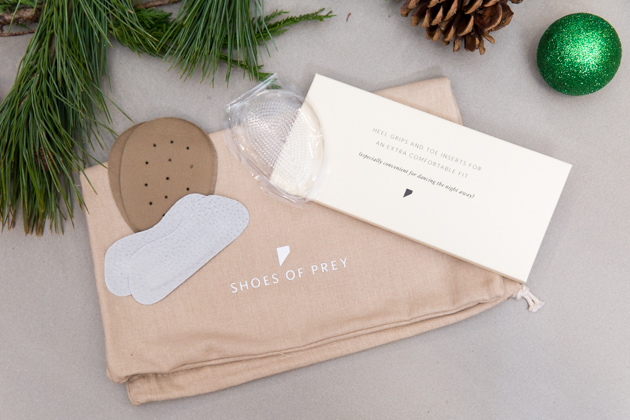 To add to the customization process, Shoes of Prey also includes heel grips and toe inserts, so you can fully tailor your shoes to your own comfort level.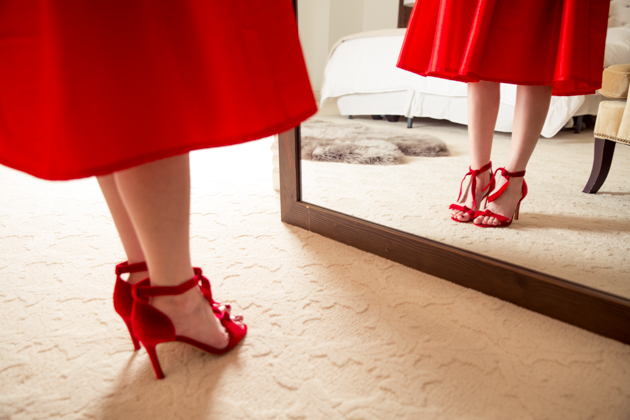 I must say I'm obsessed with my design…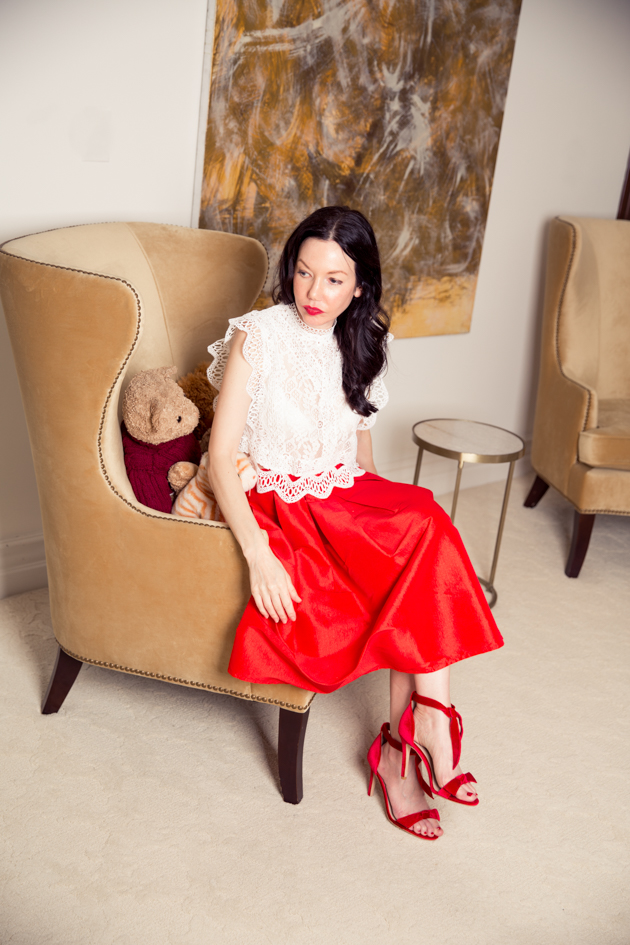 Mr. Bear thought they were pretty nice too. He should know… he's beary picky about footwear. 🙂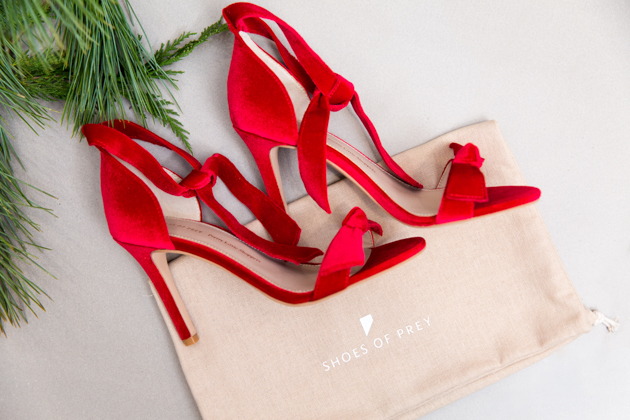 My shoe is the
Mariposa
in Red Velvet with a 3.9 inch stiletto heel. I had so much fun designing these shoes. The only hard part was narrowing down a design as there were so many great options!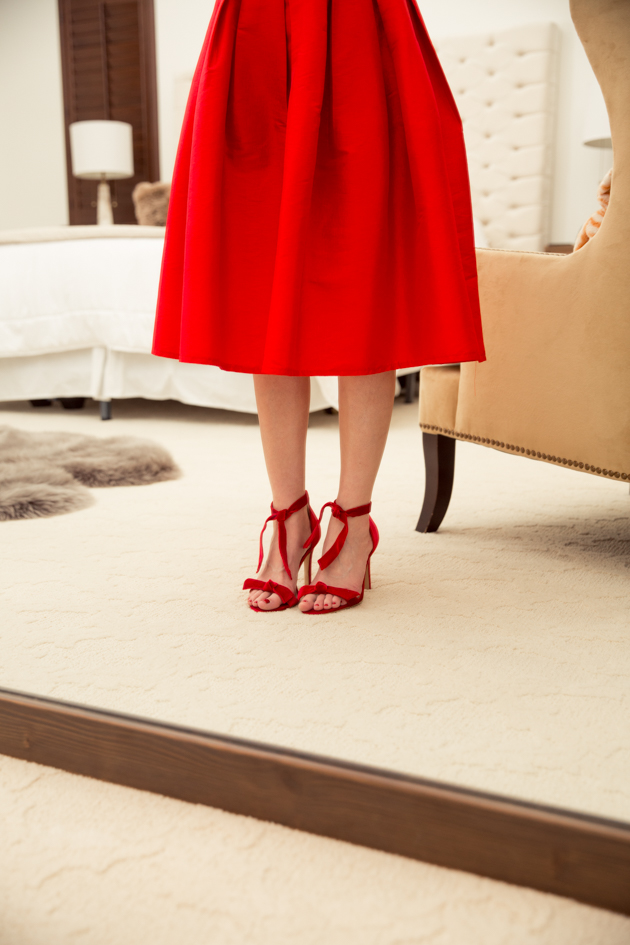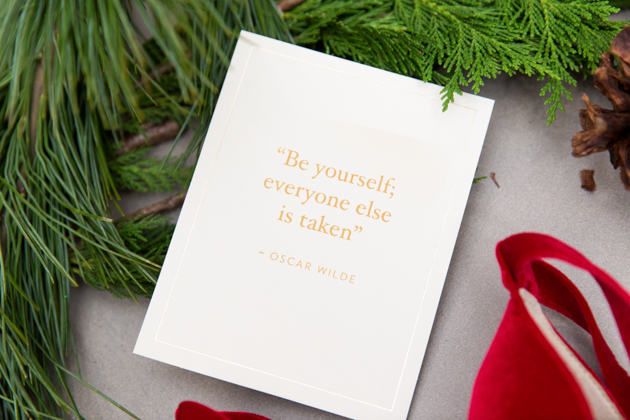 You can style your own shoes or pick from the many suggested designs on Shoes of Prey. You really can't go wrong no matter what you choose. All soles are welcome on this site.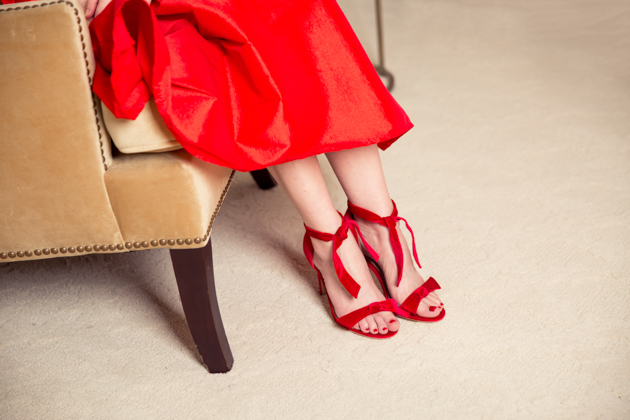 This post was created in collaboration with Shoes of Prey, but all opinions are my own.
Thank you so much for reading!
xoxo,
Lisa
Let's be social!